The Idaho Legal History Section seeks to preserve, interpret, and educate others about the history of lawyers, judges and the judiciary, the Idaho State Bar, and the Rule of Law in Idaho. The section meets at 12:00 p.m. noon (MT) on the second Tuesday of the month in the months of January, March, May and October at The Law Center, 525 W. Jefferson Street in Boise. Meetings may be hybrid or via Zoom only. Please check email notices for confirmation of location.

---
Upcoming Meetings & Material
Next Meeting: Agenda | Material | Idaho Legal History Section By-Laws
Upcoming Events & Section Sponsored CLEs
Recent Features of Idaho Legal History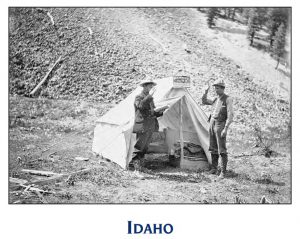 Idaho is featured in the recent issues of Western Legal History, the journal of the Ninth Judicial Circuit Historical Society. The issue is the culmination of a years' long effort in partnership between the Section and our friends at NJCHS. It features writings on the great state of Idaho and includes pieces on its history with an emphasis on the legal and the judicial landscape.
Visit their website for the full volume or click on the articles below.
History and Founding
The Idaho Legal History Section started out as the Idaho Legal History Society (ILHS). The ILHS was officially disbanded as an organization in June 2021 to become a section of the Idaho State Bar.
The ILHS was organized in 2005 by Chief Judge B. Lynn Winmill and then State District Judge and retired U.S. Magistrate Judge Ronald E. Bush, United States District Court, District of Idaho. Its founding members are Byron Johnson, former Idaho Supreme Court Justice; The Honorable Ronald J. Wilper, retired Fourth Judicial District, State of Idaho; Rita Ryan, Judith Austin, Tom McCabe, Boise attorney; Betty Richardson, former United States Attorney; Russ Heller, Boise Public Schools and Susie Boring-Headlee, Parsons, Behle & Latimer.
The group discovered that many people have been quietly preserving Idaho's legal history on their own, and many more wanted to be part of the effort. From these efforts, the ILHS was born.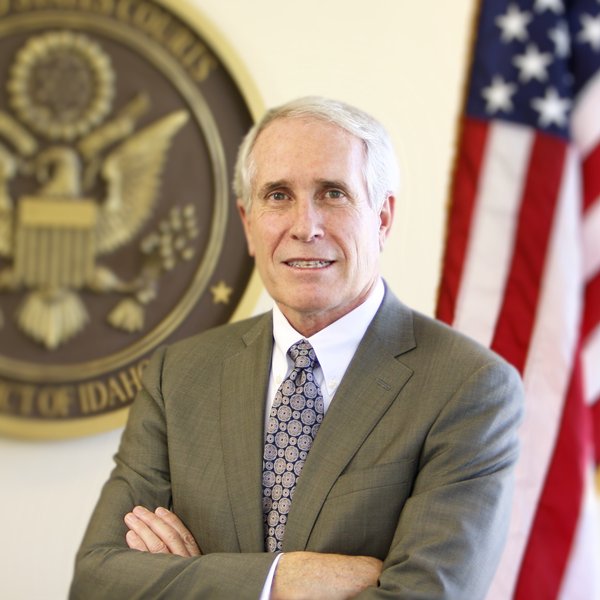 Oral History Project
An important component of the Idaho Legal History Society is the Oral History Project.
From territorial days until current times, Idaho's justice system has been peopled with extraordinary and colorful figures who exhibit great intellect, erudition and legendary exploits. Their stories — and the knowledge that they have about the great moments and occasional foibles of our lawyers, judges, clerks and others — deserve to be gathered and saved for the future.
The process of taking an oral history is not only interesting, but also educational. It offers an opportunity for lawyers to learn from other lawyers and judges who have made a career and a life in the law.
The Society has purchased high-quality video and audio equipment. The Idaho Historian has trained more than twenty interviewers in various locations in the state, and there are opportunities for further training for lawyers and judges interested in participating in this worthwhile project.
With the support of their national organization, the Idaho Court Reporters have graciously agreed to transcribe oral history interviews to gain continuing education credit. Boise State University students and graduates of the legal secretary program, and, in the future, other university legal secretary students and graduates, have also agreed to transcribe oral history interviews.
The Society board has appointed a committee dedicated to the oral history project. Their job is to organize and implement a process that will appear "seamless" to volunteer interviewers who need advice and support as they plan and carry out their interviews. The committee has also identified over 50 Idaho lawyers and judges –those "narrators" whose compelling stories must be captured soon for the enlightenment, education and enjoyment of future generations.
Persons interested in participating in the Oral History Project, as an interviewer, narrator (story teller), or transcriber, may contact any of the following committee members:
Oral History Committee Members
<em>The Advocate</em> Issues
Byron J. Johnson Award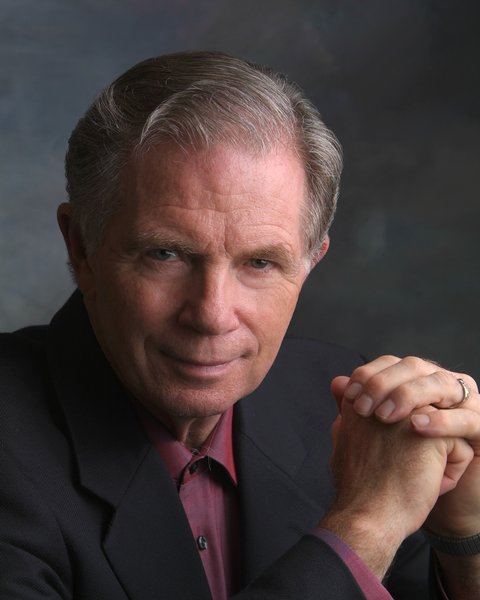 Idaho Legal History Society's
Byron J. Johnson Award
In 2007, the Idaho Legal History Society created the Byron J. Johnson Award to recognize individuals whose contributions have significantly advanced the purposes of the Idaho Legal History Society in fostering understanding and appreciation for Idaho's legal history.
The award, named after Idaho Supreme Court Justice Byron J. Johnson, who passed away in December 2012, is in recognition of the many years of service that he provided in collecting, preserving and disseminating information regarding Idaho's rich legal history.
Award Recipients:
2007 – Rita Ryan, Founding Chair of ILHS Oral History Project
Mike Silva, Spontaneous Productions, Inc.; Writer/Director,
The Gate on 16th Avenue
Susie Boring-Headlee, Founding ILHS Secretary/Treasurer
Producer, The Gate on 16th Avenue
2008 – Dave Metcalf, Author and Presenter of Historical Presentation of Diamondfield Jack
2009 – Scott W. Reed, Barry McHugh and Teresa McHugh, Historical Art Committee,
U.S. Federal Courthouse, Coeur d'Alene, Idaho
2010 – Gary Stallones, Original Developer and Webmaster of ILHS Website
2011 – Claudia Druss, Debora K. Kristensen and Eric White
2012 and 2013 No Recipients
2016 – J. Walt Sinclair and Nancy Hammond
2017- Honorable Ronald J. Wilper
2021- Hon. B. Lynn Winmill, U.S. District Judge and Hon. Ronald E. Bush, U.S. Magistrate Judge
Idaho Bar Transcripts
Idaho Bar Transcripts Notes
1923 – Mandatory Integrated Bar Statute passed, but subject to challenge. Revised and enacted in 1925.
Volume II (1926) and Volume III (1927) of the Proceedings of the Idaho State Bar were bound together in one volume and contain one Index, located at the back of Volume III.
Section Sponsored CLE Courses On-Demand
Lifetime and Multi-Year Members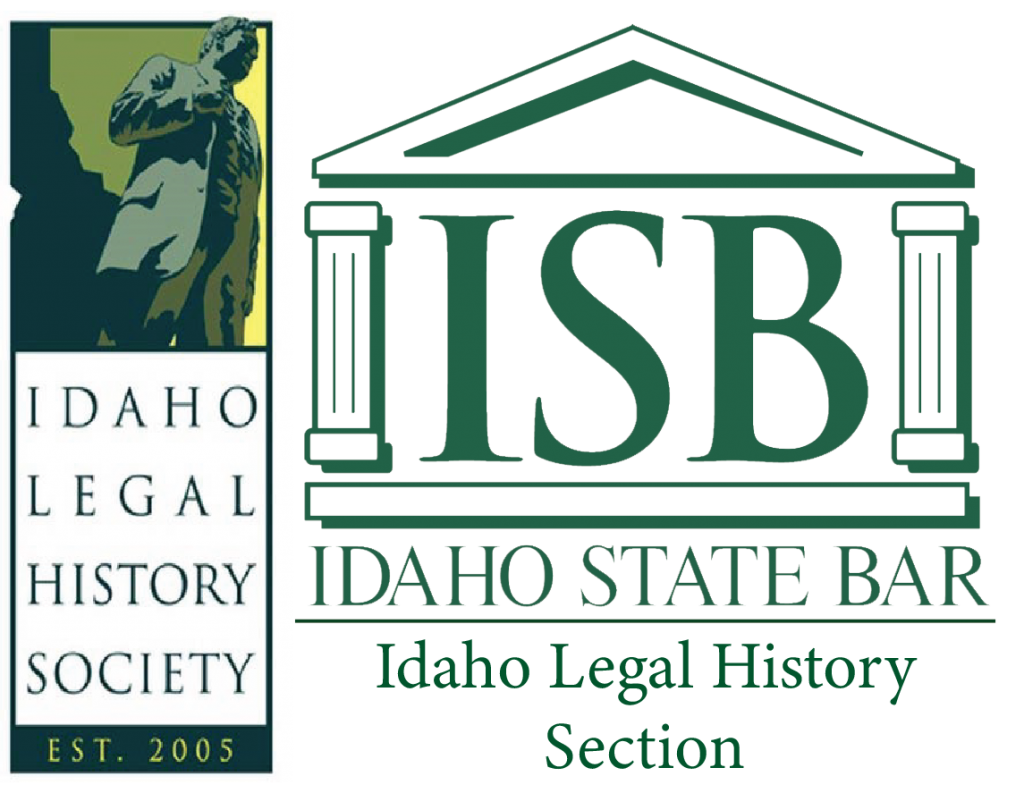 Thank You to Our Lifetime Members
Donald L. and Karen Burnett
Susie Boring-Headlee
Ernest A. Hoidal
Nancy Luebbert
W. Marcus W. Nye
Charles A "Skip" Smyser
Other Multi-Year Members
Through 2022
Scott L. Wayman
Vivian Klein
Through 2023
Gregory B. LeDonne
Jennifer R. Mahoney
Laird B. Stone
Through 2024
William G. Dryden
Christopher J. Cuneo
Chantel Elkins
Hon. Timothy L. Hansen
Hon. James F. Judd
Linda Judd
Through 2026
Libby Smith
Through 2027
Hon. Nancy A. Baskin
*Please note that since becoming a practice section of the Idaho State Bar we are no longer accepting multi-year memberships. To become a member of the section please register with your annual licensing packet or use the online Section Registration Form.
Tradewing (New Listserv)
If you are a member of the Idaho Legal History Section you may elect to participate in our group. We welcome you to this helpful service, by and for our members!
Within 30 days of becoming a Section member, your email address will be added to the group You will need to activate your account; click here for a step-by-step guide to activating your account.
If you do not wish to participate in the group, you may click "Opt out of all emails" in your account settings; click here for a guide. You may also contact Carissa Carns with any questions.

---
Section Membership
If you are interested in joining the Idaho Legal History Section, please register using the Section Registration Form.
Membership dues are as follows:
Standard Membership Dues – $25
Law Students – FREE
To view the section's by-laws, select: Idaho Legal History Section By-Laws.
To view the section's donation policy & guidelines, select: Idaho Legal History Section Donation Policy & Guidelines.
---
Section Officers
Chairperson
At Large Council Members
---
Disclaimer
The Litigation Section of the Idaho State Bar presents information on this website as a service to our members and others who provide legal services to or are interested in the field of Litigation. Our goal is to provide information, education, and networking in this complex and wide-ranging area of the law.
While we strive to be accurate and timely, and therefore hope to be a valuable resource to users of this site, nothing contained herein should be construed as legal advice and we make no warranty or guarantee concerning the accuracy or reliability of the content at this site or the other sites to which we link.