Each year the Idaho State Bar Board of Commissioners presents awards to members of the Bar who demonstrate exemplary leadership, professionalism, and commitment to the legal profession and to the public. Nominations can be submitted at any time, but the deadline to be included in the current year is at the end of March, with selections announced in May. The Distinguished Jurist, Distinguished Lawyer, Outstanding Young Lawyer, Service, and Section of the Year Awards are presented at the Annual Meeting each July. The Professionalism and Pro Bono Awards are presented at the Resolution Meetings in the fall.
Current Award Program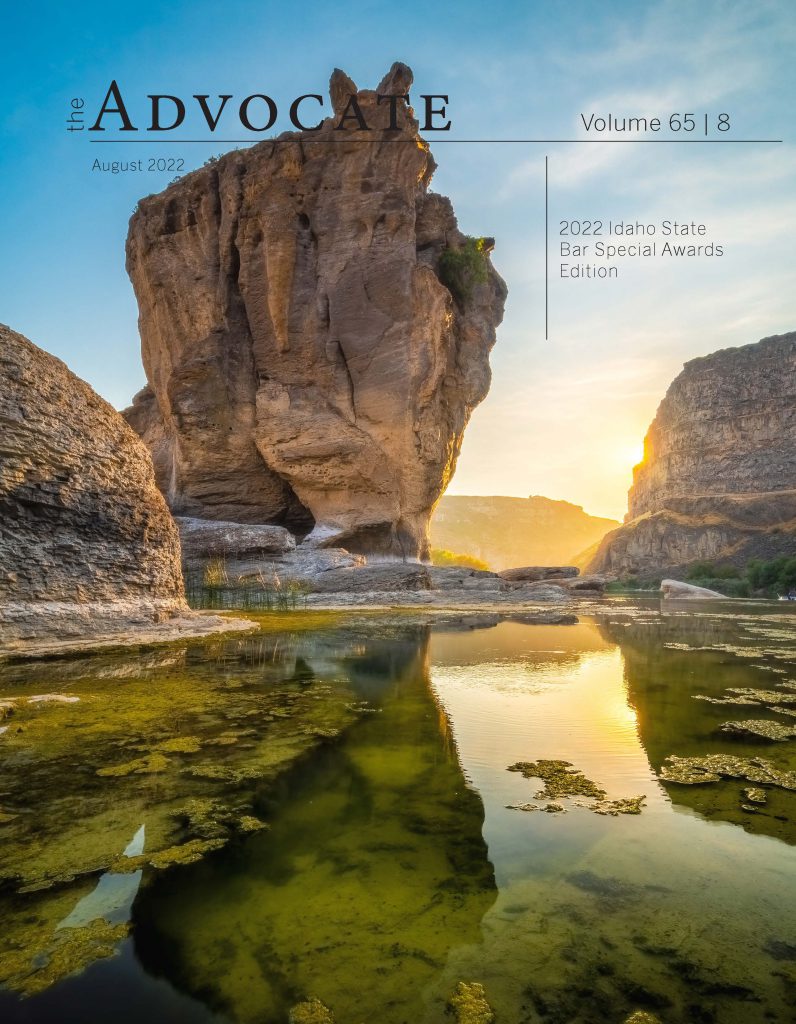 Previous Recipients & Programs
Distinguished Lawyer Award
This award is given to an attorney (or attorneys) each year who has distinguished the profession through exemplary conduct and many years of dedicated service to the profession and to Idaho citizens.
Denise O'Donnell Day Pro Bono Awards
Pro bono awards are presented to the person(s) from each of the judicial districts who have donated extraordinary time and effort to help clients who are unable to pay for services.
Service Awards
Service awards are given each year to lawyers and non-lawyers for exemplary service to the Bar and/or Idaho Law Foundation.
Section of the Year
The Idaho State Bar Practice Section of the Year is presented in recognition of a Section's outstanding contribution to the Idaho State Bar, their area of practice, to the legal profession, and to the community.
Distinguished Jurist Award
This award recognizes excellence, integrity, and independence by a member of the judiciary. Nominees are selected for their competence, fairness, goodwill, and professionalism.
Professionalism Awards
The awards are given to at least one attorney in each of Idaho's seven judicial districts who has engaged in extraordinary activity in his or her community, in the state, or in the profession, which reflects the highest standards of professionalism.
Outstanding Young Lawyer Award
The purpose of this award is to recognize an Idaho State Bar young lawyer who has provided service to the profession, the Idaho State Bar, Idaho Law Foundation, and to the community and who exhibits professional excellence.