The Government & Public Sector Lawyers Section of the Idaho State Bar promotes the education, training, and networking of government and public sector lawyers. The section meets at 12:00 p.m. noon (MT) on the first Thursday of the month at The Law Center, 525 W. Jefferson Street in Boise. Meetings may be hybrid or via Zoom only. Please check email notices for confirmation of location.
Please note the new Zoom link for this meeting: https://us06web.zoom.us/j/88092766703?pwd=QjlUa0xlSkRqWU9VeHJtRi9ZSXdoQT09
---
Upcoming Meetings & Material
Next Meeting: Agenda | Material
To receive CLE credit for the Section Meeting's CLE, click here.
Upcoming Events & Section Sponsored CLEs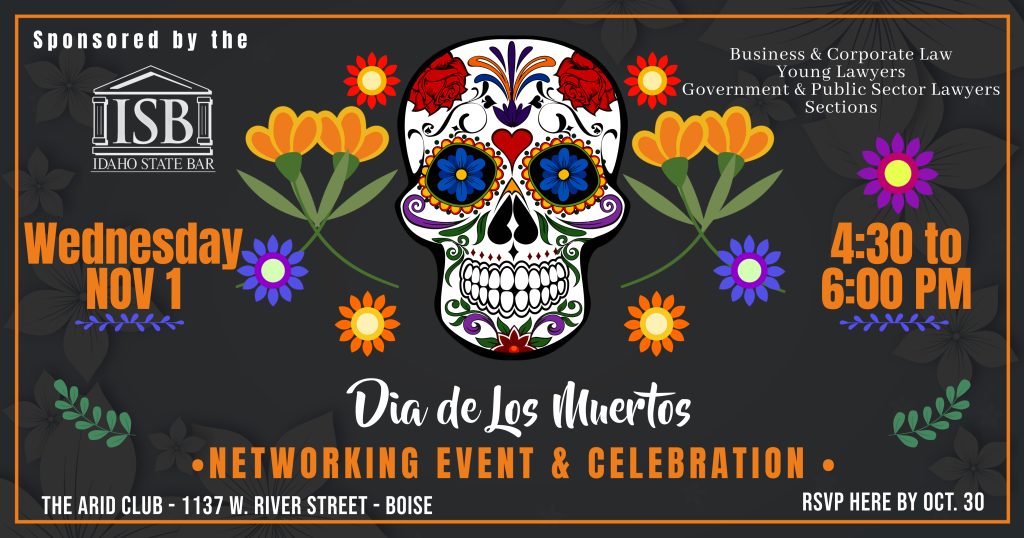 None at this time.
---
Section Membership
If you are interested in joining the Government and Public Sector Lawyers Section, please register using the Section Registration Form.
Membership dues are as follows:
Standard Membership Dues – $25
Law Student Dues – $5
To view the section's by-laws, select: Government & Public Sector Lawyers Section By-Laws.
---
Section Officers
Chairperson
At Large Council Members
Vice Chairperson
Attorneys for Civic Education Liaison
Secretary/Treasurer
Past Chairperson
---
Disclaimer
The Government and Public Sector Lawyers Section of the Idaho State Bar presents information on this website as a service to our members and others who provide legal services to or are interested in the field of government and administrative law. Our goal is to provide sources of information that might be of value to bar members and the general public.
While this website endeavors to be accurate and timely, nothing contained herein should be taken as legal advice. We make no warranty or guarantee concerning the accuracy or reliability of the content at this site or of other sites which may be linked to this site.