70 Years of Admission: Admitted in 1952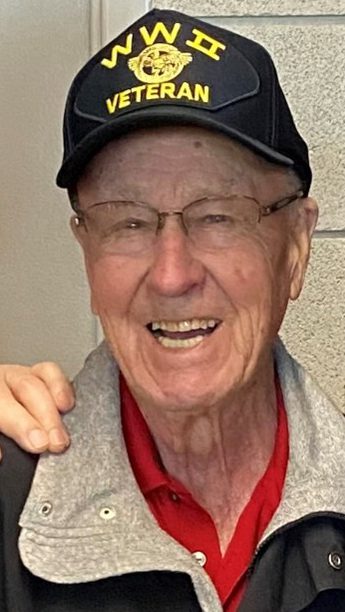 Leonard H. Bielenberg

Leonard H. (Len) Bielenberg of Moscow graduated from the University of Idaho with a business, and then law degree.  Upon receiving his law degree in 1952, he was appointed Assistant Attorney General by Robert E. Smylie, who was a great mentor.  After two and a half years in this position, he returned to his roots at the invitation of Tom Felton where he held private practice for nearly 50 years.  Bielenberg practiced various types of law, later focusing on estate planning, trusts, probate, and real estate.  He served three terms as Prosecuting Attorney of Latah County and from time to time was a lecturer of various courses at University of Idaho School of Law.
Bielenberg served as a member of the Selective SVC Civilian Review Board, and was President of several community service organizations, including Lions Club, Jaycees, and Knights of Columbus, among others. Early in his practice and thereafter Len was rated AV in Martindale-Hubbell.
Len and his wife, Fern, of 69 years have 4 children, Terry, Anne, Paul, and Mary, 2 grandchildren, and 2 great grandchildren. In their younger years, they motorcycled many of Idaho's backroads and enjoyed camping, water and snow skiing as well as spending many years as snowbirds in Green Valley, AZ. Len continues to be active in the Moscow Lions Club and Friendly Neighbors senior club and will be celebrating 95 years in July!
---
Reginald R. Reeves

Lieutenant Colonel Reginald Reeves enlisted in the Army in August 1945 at the age of 17. He graduated from the University of Idaho college of Law in 1952. Honored with the Nathan Burkham Memorial Competition award in 1954, his military awards include National Defense Medal, Armed Forces Reserve Medal, Army Reserve Component Achievement Medal, Army Service Ribbon, Commander's Award for Public Service and Outstanding Civilian Service Medal. In 1968 Reginald was promoted to Lieutenant Colonel and retired from the Army. He is revered for his pro bono work with veterans and efforts to assist local and international soup kitchens and charities. He is most proud of developing a local, national, and international program to build computer schools and a free dental clinic in Guatemala and supplying millions of dollars' worth of medical supplies and equipment to Vietnam, Haiti, Ghana and the Virgin Islands. Reginald is the recipient of the Idaho State Bar Service Award in 2012, an honoree of the University of Idaho Alumni Hall of Fame and recipient of the Governor's Brightest Star Award for Public Service. He currently is involved in many social service activities and continues to practice family law in Idaho Falls. He and his wife Donna operate the Sun Valley Charitable Foundation.
---
Wilber L. Rowberry

Bill took the suggestion and urging of his father and made the decision to apply to law school. He graduated from the University of Idaho and with the recommendation from Professor George Bell, went to work for 37 years with the US Atomic Energy Commission which became the Department of Energy. Bill took two cases to the US Supreme Court which took considerable time and effort. He cites his greatest personal accomplishment as raising his two sons with wife Jeanene. He suggests new attorneys "identify the area of law you enjoy the most. Try to obtain a mentor in that field of the law and work diligently to become one of the best attorneys in your chosen field." Since his retirement in 2012, Bill enjoys tennis, fly fishing and travel.
---
Fred A. Schwartz

Fred Schwartz is a graduate of the University of Utah S.J. Quinney College of Law. He and his wife Gwynne life in Sacramento, California.
---
Jay H. Stout

Jay Stout is a graduate of the University of Idaho College of Law. He lives in Encinitas, California.
65 Year Attorneys: Admitted in 1957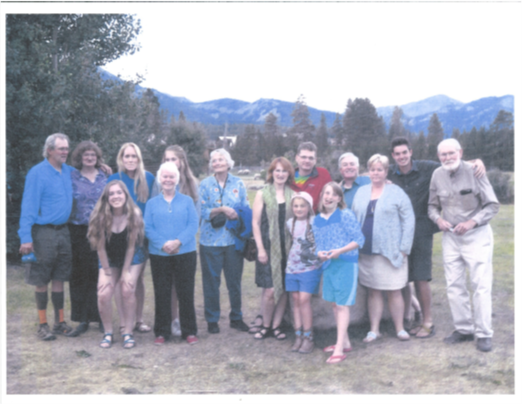 John R. Coleman

John was born in 1933 in Rexburg, Idaho and attended University of Idaho College of Law during which he was also working at First Security Bank. Coleman's first job in the field of law was as an associate in the firm of Parry, Robertson & Jacobson in Twin Falls, Idaho in 1957. He then became partner of the firm in 1960 and continued working there into it divided in 1979. The three senior active partners at the time formed a new partnership Larson, McIntrye & Coleman.
During his 46 years of practice, he represented banks, canal companies, irrigation districts, general contractors, farmers, ranchers, doctors, accountants and many individuals who have become dear friends. He also represented First Federal Savings Bank from 1958 until retirement.
In 1964 John was appointed by Governor Smylie to be one of five members of the Board of Trustees for the new College of Southern Idaho in Twin Falls and served on the board until 1980. John was instrumental in the construction of what is now a beautiful and wonderful college. In 1982 he was admitted to practice before the United States Supreme court while being sponsored by Senator James McClure. He is very proud of his 65 years spent as an Idaho Attorney.
After retirement in 2004 John and his late wife Marjory served a full time mission for The Church of Jesus Christ of Latter Day Saints. He served in the Boise LDS Temple until 2008 and since has served in the Twin Falls Temple. Currently John is farming, ranching, and raising beef cattle to occupy his time. He served for 10 years as a 4-H leader of youth with livestock projects.
John's oldest daughter, Sue, was born 16 days before he entered law school, followed by his second daughter, Kathleen, the day after his last final of law school. In the time after they moved to Twin Falls, John and his wife had three more children John A., Diane and David A. who has since taken over as a partner of the firm now known as Coleman, Ritchie & Jacobson that John originally started in 1979. John is immensely proud of his family and will always love his wife Marjory of 59 years, 5 months and 19 days who gave him a happy and wonderful marriage.
---
Wayne P. Fuller
Judge Fuller received his juris doctorate from Stanford University. He always felt that law was a natural fit and was often settling disputes between classmates. He served as District Judge for nine years, spending most of his career practicing general law. Judge Fuller retired in 1995 but is still active as a volunteer attorney for Idaho Legal Aid. He enjoyed the challenges, opportunities and independence of being an attorney. In 1982 Wayne received the ISB Service Award, in 2009 the Pro Bono Award and is a past member of the Alternative Dispute Resolution Section. He and his wife Margaret have five children and seven grandchildren. His daughter Leslie K. Smith is an attorney practicing in Eagle, Idaho. Judge Fuller enjoys hiking, cross country skiing and spending time with his family in their cabin in the Sawtooth Mountains.
---
Wallace M. Transtrum
After completing his undergraduate degree in sociology at the Utah State Agricultural College, Judge Transtrum entered the U.S. Air Force flight training program where he worked with members of the Judge Advocates Staff. Upon his discharge after his tour of two years, he decided to pursue a legal career which eventually took him to serve as a Caribou County Prosecuting Attorney, Magistrate Judge and District Judge. He passes on the same advice he was given, "Do your work the very best that you can, and on time. Treat your clients with respect and honesty." Judge Transtrum enjoys spending time with his family 4 wheeling in the Island Park area, traveling, golf, playing guitar. He and his wife Glenna spend five month of the year in Yuma, Arizona. They have two children, three stepchildren, sixteen grandchildren and thirty (!) great grandchildren.
60 Year Attorneys: Admitted in 1962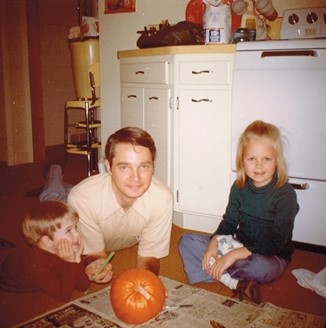 Phillip M. Becker
Phil graduated from Gonzaga University School of Law in 1961. After graduation he started off in private practice for several years before transitioning to a Public Defender for Gooding, Camas, Lincoln, and Jerome Counties from 1965-1977. He did a short year stint at a Prosecuting Attorney for Gooding County in 1978 before being appointed Magistrate Judge. Phil was given the position of District Judge for the Fifth Judicial District in 1983. Finally, retirement came in 1996. Well so he thought. Three days after retirement Phil got a call from Chief Justice Robert Bakes. Some sort of emergency had happened, and Chief Justice Bakes was in desperate need of a judge. Phil told him he was retired and no longer on the bench. At this point Chief Justice reminded him of his title and appointed Phil the title "Special Senior Judge". Phil made himself immediately available to start working that Monday.
Phil is very proud of his time spent as a Tribal Court Judge for Shoshone-Paiute Tribe in Nevada as well as being on the Tribal Court of Appeals. He now enjoys spending time with his wife, Louise and his three wonderful grandchildren Elissa, Camas, and Kenneth. When asked about his life, Phil said it was one full of excitement and fulfillment. "As the carnival people would say – it was a hell of a ride."
---
Larry R. Duff
Larry Duff is a graduate of the Williamette University College of Law. Larry and his wife Merry live in Rupert.
---
J. Dennis Faucher
After high school in Boise and two years in the Marine Corps, Dennis earned his bachelor and law degrees from the University of Idaho. He then stayed at the College of Law for a year as a Visiting Assistant Professor and then practiced in Boise for eight years. In 1971 he left Boise and for the remainder of his career he practiced in Philadelphia, where he still resides.
Among his accomplishments as a lawyer is his pro bono representation of an Alabama death row inmate, and being a lead attorney in representing people who were World War II slave laborers in their litigation against major German companies. He has also been active in supporting the University of Idaho. He is a Jim Lyle Awardee, and is an Emeritus Director of the University of Idaho Foundation and an Emeritus Member of the College of Law Advisory Council. Sigma Chi Fraternity has honored him as a "Significant Sig."
Dennis was married for 59 years to fellow native Boisean and Vandal Michael Beglan Faucher, until her death in 2019. He has three sons, including Boise lawyer Bob Faucher, and eleven grandchildren. He is proud of having been a member of the Idaho State Bar for 60 years.
---
Edward G. Johnson
Edward Johnson is a graduate of the University of Southern California, Gould School of Law. He and his wife Janice live in Boise.
---
Hon. Edward J. Lodge
Judge Edward Lodge is a graduate of the University of Idaho College of Law. Lodge and his wife Patty live in Boise.
---
Paul D. McCabe
Paul was raised in St. Maries, Idaho where he says was a good place and time to experience the "Wonder Years". He graduated from University of Idaho College of Law in 1962, later in that same year he passed the bar and was sworn in. He then entered the military after receiving a commission through ROTC. He served for two years as lieutenant in the infantry and then was honorably discharged. After being stationed in Benning, George and then at Fort Ord in California he separated from the military in 1964.
After the military he moved to Coeur d'Alene and have never left. He started his law practice in the office of Wm. Hawkins. He later partnered with David Frazier to open their own firm. Thereafter they separated and Paul was the sole practitioner until he, Sidney Smith and Charles Hosack established an office in Coeur d'Alene. He often did general practice including Court and Jury Trials an appearances before the Idaho Supreme Court and the Idaho Court of Appeals.
In 1987 McCabe took a position as Magistrate Judge in the First Judicial District which he held until his retirement December 31, 1999. Thereafter he worked part time at the same position for an additional six years.
Paul has been married to his wife, Beverly for 59 years. He praises her for being a good sport and putting up with his for all these years. He says he has been blessed with two children, Melinda, and Russell. All four of them graduated from the University of Idaho and are avid Vandal fans. Although he is fully retired Paul has maintained his membership to the Idaho State Bar for the last 60 years. He says it doesn't seem possible that all this time has gone by.
---
William F. Ringert
Bill started practicing law in 1962 with a monthly salary of $300. His primary practice areas being Desert Land Entries, agriculture, and water law. He was a part of several large projects including Sailor Creek, Black Mesa and Grindstone Butte. Bill also served on the Bureau of Land Management Board I the 70s as well as six years in the Idaho Senate in the 80s.
Bill moved to Hammett, Idaho in 1996 intending to still make his commute in Boise two or three days a week for work. This plan did not last long. He joined Rotary in 1997 and served on the board and as president in 2001. He was also apart of the Idaho Community Foundation for two years, Board of the Elmore Medical Center for twenty years, and Idaho Hospital Association Board for six years. Admitted into the Idaho Water Users Hall of Fame in 2001.
In 2000 Bill built Cold Springs Winery and planed 33 acres of wine grapes. During that time, he spent six years on Idaho Wine Commission Board. The board also awarded him the Lifetime Achievement Award in 2021. The winery was sold in 2020 when Bill moved back to Boise and finally retired.
Bill has been married to his lovely wife, Bing, for 63 years. They have two children John and Beth. Bill has two grandchildren he is very proud of, Billie a student at Oregon State University and AJ a cross country runner at Eagle High School. Bill also has a brother, Gary, who is a retired Air Force Pilot and Vietnam Veteran whose last assignment was flying Air Force One.
---
Larry D. Ripley
Larry Ripley was determined to leave the small city lifestyle he had come accustomed to growing up in Wardner, Idaho; a small city in the northern Panhandle. He enrolled at the University of Idaho and completed law school in 1962. Afterwhich he joined the Army Reserve as a private on active duty for six months at Ford Ord in California. This is where he made his first appearance as legal representation.
Ripley moved to Idaho for a job as an Assistant Attorney General spending 7 years at the Idaho PUC. He was the only full time utility lawyer in the state of Idaho and remained so for a number of years. After his time there he made an impact at the firms of Elam & Burke, Evans, Koontz and Ripley. In later years of practice he became an in-house regulatory attorney for Idaho Power until retirement from practice in 2003.
The most memorable parts of Larry's career were the many cordial friends and acquaintance who were executives, judges, attorneys and consumers residing throughout the United States.
In 1968 Larry married his wife Judy and remained married for 54 years. They raised two sons who have each have two children. Larry has enjoyed traveling and exploring the world with his wife.
---
50 Year Attorneys: Admitted in 1972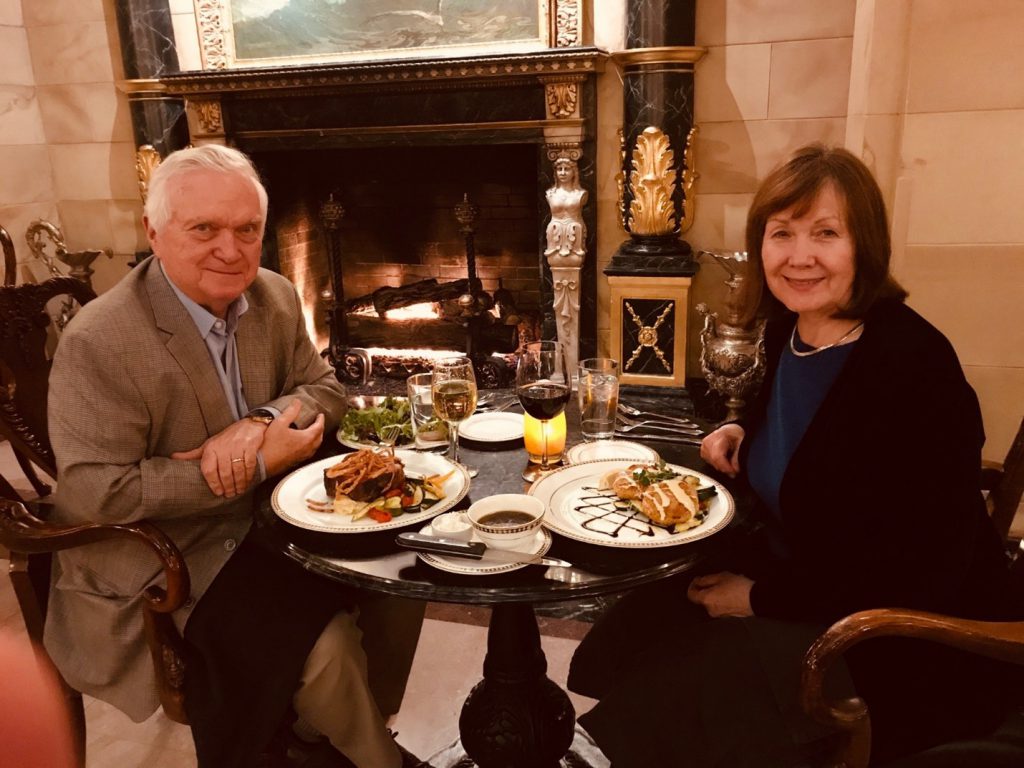 Dennis L. Albers
Dennis Albers, U of I Law School graduate, worked for Paul Keeton in Lewiston for the first year after graduation. Then, moving to Grangeville he has practiced there since and is now "mostly retired". He was Idaho County Prosecuting Attorney for eight years and Depute Prosecutor for seven both before and after his election. He had a general practice but specialized in Real Estate and Municipal work for many towns, serving thirty-five years as Grangeville City Attorney.
He spent 30 years as a member of the Grangeville Border Days Rodeo Committee and was later named Border Days Grand Marshall in 2021.
Albers has two children and three grandsons. His daughter, Kim, is a VA Administrator and is admitted to practice in Idaho and CA. his son is a construction manager. Albers and his wife Margaret have been married for 52 years and have a hobby farm in Grangeville as well as a cabin on the Salmon River. They started a Title Company in 1976. They travel whenever they can which included a cruise for the family of 9 to Venice and Greece.
---
Stephen F. Bell
Stephen Bell is a graduate of the University of Montana School of Law. He and his wife Karen life in Coeur d'Alene.
---
Donald L. Burnett
A native of Pocatello, Don received his baccalaureate degree magna cum laude at Harvard, his J.D. degree at the University of Chicago, and his LL.M. (Master of Laws) degree from the University of Virginia. He also graduated on the "Commandant's List" of the U.S. Army Command & General Staff College. As a reserve officer in the Army Judge Advocate General's Corps, Don's assignments included service as the reserve deputy commandant and academic director of The Judge Advocate General's School in Charlottesville, Virginia. He received the U.S. Armed Forces Legion of Merit Award and retired as a Colonel.
Don's civilian career began with service as a law clerk to the Chief Justice of the Idaho Supreme Court, followed by service as an Assistant Attorney General for Idaho. He entered a general private practice in Pocatello; served as a judge of the Shoshone-Bannock Tribal Court, as executive director of the Idaho Judicial Council, and as a Commissioner of the Idaho State Bar. He ultimately received the Bar's professionalism and distinguished lawyer awards.
In 1982 he was appointed as one of the original judges of the Idaho Court of Appeals. In 1990 he received a faculty appointment, including a decade of service as the dean, at the Louis D. Brandeis School of Law, University of Louisville, where he taught criminal procedure, professional responsibility, law and economics, and judicial decision-making. While at Louisville, he co-founded the Kentucky Institute for the Environment and Sustainable Development, and he served as presiding member of the Kentucky Governor's Roundtable on the Environment and the Economy.
In 1999-2000, while still in Louisville, Don was asked to serve on a University of Idaho Select Committee on Strategic Directions for Idaho Legal Education. In 2002 he returned to his native state to join the faculty and serve as dean at the UI College of Law. He chaired the university's Ethical Guidance and Oversight Committee, served as the coordinating dean for university-wide interdisciplinary programs, and chaired the university's Steering Committee on Diversity and Human Rights. He chaired the Professionalism Committee of the American Bar Association Section of Legal Education and Admissions to the Bar. Within the College of Law, he established the 1L orientation professionalism program, and he worked to broaden the curriculum, promote diversity, enhance fundraising, and create a branch location of the College of Law in Boise. In 2013-14 he served as interim president of the University of Idaho; in that capacity he also chaired the Idaho Higher Education Presidents Council.
Upon resuming faculty status at the College of Law in Moscow, Don taught Professional Responsibility along with Civil Procedure & Introduction to Law. He served as the initial program coordinator for the Idaho Law & Justice Learning Center in Boise, a collaborative undertaking of the Idaho Supreme Court and the University of Idaho. He co-founded annual institutes for schoolteachers and journalists, focusing on the rule of law and the work of an independent, impartial judiciary.
In 2016 Don received emeritus status at the University, and in 2018 law faculty bestowed upon him the Sheldon A. Vincenti Award for Exemplary Service. In 2019 the University of Idaho awarded him an honorary Doctor of Laws (LL.D.) degree. In 2022, recognizing Don's role in fulfilling a vision for statewide public legal education, the largest classroom at the College's building on Front Street in Boise was named for him. In retirement he remains active in continuing legal, judicial, and civic education.
Don's wife of 52 years, Karen Trujillo Burnett, is another Pocatello native. A writer, she holds degrees from the University of Chicago, Idaho State University, Boise State University, and the University of Idaho. Don and Karen have two adult sons. Jason, an actuary and funds manager, is the father of two children. David, a professional photographer. Don has one brother, Howard, a lawyer, and partner in the Pocatello office of Hawley Troxell Ennis & Hawley.
---
Robert A. Bushnell
Robert Bushnell is a graduate of the University of Washington School of Law. Robert lives in Boise.
---
Steven E. Clayton
Steven Clayton is a graduate of the University of Idaho College of Law. Steven lives in Las Vegas.
---
Terry E. Coffin
Terry Coffin is a graduate of the University of Idaho College of Law. Terry and his wife Nancy live in McCall.
---
Darrel R. Ellis
Darrel Ellis isa a graduate of the University of Idaho College of Law. Darrel and his wife Charlene live in Cle Elum, Washington.
William D. Faler
William Faler has over 37 years of experience in representing parties in product liability, commercial law, toxic tort/ environmental law, personal injury and wrongful death and employment law. He has been involved in cases in both the federal court system and several state courts in the Intermountain West. He is admitted to practice in the State of Idaho and before the federal court in the District of Idaho and the United States Circuit Court for the Ninth Circuit. He is a member of the Idaho Bar Association, American Bar Association, Defense Research Institute, American Trial Lawyers Association, Idaho Trial Lawyers Association, and the American Inns of Court. Mr. Faler served for 5 years on Evidence Rules Committee for the Idaho State Bar and played a substantial role in the complete rewriting of those rules. He has lectured on parts of the Rules of Evidence and document control in complex litigation. His interests include fly fishing and photography. He served as a volunteer for the American Cancer Society for 25 years, including a 10 year stint as a representative on the National Board of Directors.
---
Patrick W. Fanning
Patrick Fanning is a graduate of University of San Francisco School of Law. Patrick and his wife Margaret live in Eagle.
---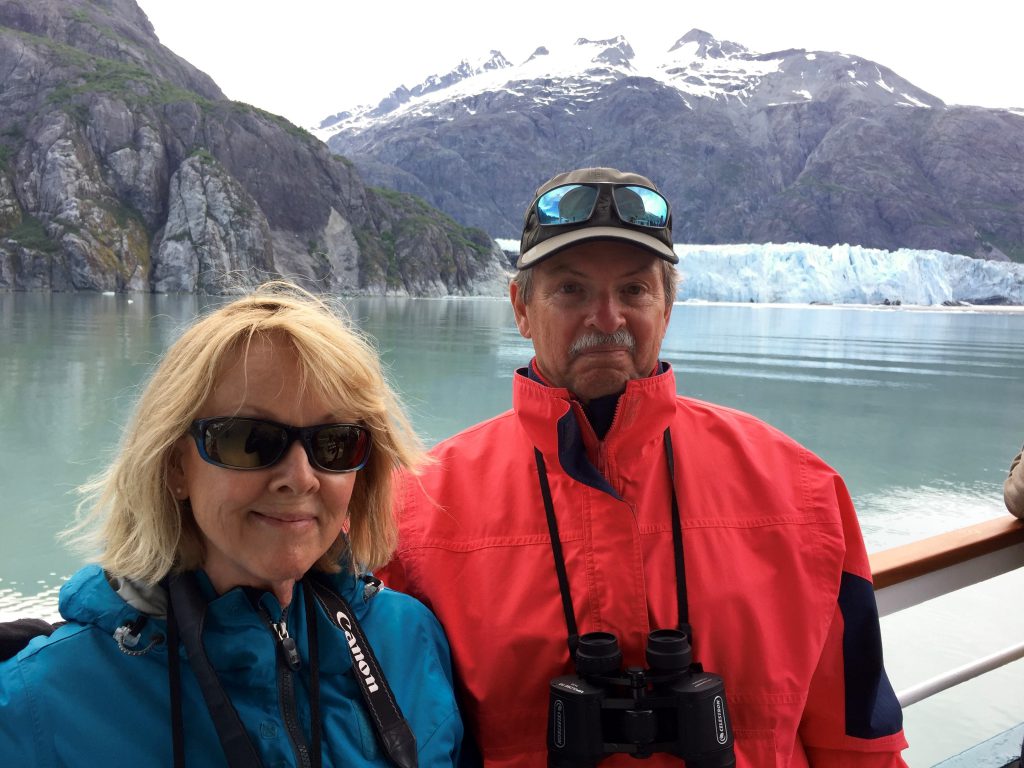 Jay R. Friedly
Jay Friedly graduated from the University of Nebraska College of Law and passed the Nebraska and Idaho Bar Exam in 1972. He then moved to Idaho to work for Perce Hall as a JAG Officer for the United States Air Force in Mountain Home.
He has served as the attorney for the City of Mountain Home, the Mountain Home Highway District, Elmore Medical Center Hospital District, the City of Glenns Ferry, Grand View, and the Mountain Home School District No. 193. He recently scaled down his practice to estate planning, probate and contracts.
Jay enjoys the outdoors and scaling mountains. He has climbed all nine 12,000-foot peaks in Idaho. He has also climbed the highest peaks of the Sawtooth Mountains, White Clouds, Boulder Mountains, Pioneer Range as well as the highest point in Elmore County. When he is not climbing peaks he enjoys sailing, cross country and downhill skiing, biking and scuba diving.
Jay says that one of the most wonderful things he discovered in Idaho was his wife Sandy. They were married in 1988 and raised two children. They now have three grandchildren who continue to amaze and bring joy to their lives.
---
Michael A. Greene
When asked about his law career, Mike Greene says "I won much, lost few, and learned a lot.". After graduating from Stanford University, he practice trial and appellate law primarily in California, Idaho and Oregon. His first case was against the Idaho State Bar and the Idaho Supreme Court for failing to admit all out of state graduates except himself.
Greene was the president of the Multnomah Bar Association and founder and chair of the MBA Community Foundation. He was a Circuit Judge Pro Tem and handled over 400 cases pro bono. Being a diabetic, he is very proud of his work as a volunteer for the American Diabetes Association included service as National and Oregon Chair of Diabetes Legal Advocacy and primary Amicus Counsel for the ADA. Community service and pro bono opportunities played a huge role in Mike's life and law practice.
Mike has earned awards from many organizations, including The Distinguished Trial Lawyer, The Wendell Mayes Jr. Award for outstanding service in the Cause of Diabetes, and the Father of the Year Award. He also published many articles and Oregon publication, including the Journal of the American Medical Association. He was frequently asked to be an expert witness on legal malpractice, ethics, trial practice, an civil rights.
Mike has been married to his wife Alice Radcliff for 48 years year with much joy between them. They had a set of twins as well as an adopted daughter. They have 5 wonderful grandchildren. Mike loves spending time with his family and often reflects of his time teaching his children and grandchildren how to fish for trout.
---
Quentin F. Harden
Judge Quentin Harden is a graduate of the University of Idaho College of Law. Harden and his wife Katheryn live in Bonners Ferry.
---
Clinton J. Henderson
Clinton Henderson is a graduate of University of Idaho College of Law. Clinton and his wife Joann live in Moscow.
---
Terry Hollifield
Terry Hollifield is a graduate of the University of Idaho College of Law. Terry and his wife Carol live in Hansen.
---
Hon. Charles "Chuck" W. Hosack
Hon. Charles Hosack began his legal career in September 1972 in Boise with Moffatt, Thomas, Barret, and Blanton. The first couple of years, the firm had him pegged for an office practice. His desire to do trial work, combined with an inability to generate billable hours as a transactional attorney, led to a quick transition into trial work. The rest of his legal career was in trial work, first as an attorney in civil litigation, and then as a district judge. He was appointed by Governor Batt to fill a newly created district judge position in the First District, chambered in Coeur d'Alene, and began his judicial career on January 1, 1988, serving three terms and surviving a contested judicial election. Judge Hosack moved to senior status in 2010, until fully retiring as of June 30, 2020.
Judge Hosack mentions the notable career achievements are his admission as an attorney to practice in the state and federal courts in Idaho, including admission to the U.S. Ninth Circuit Court of Appeals in 1978 and to the U.S. Supreme Court in 1995; his appointment to First District Judge position in Kootenai County; and getting reelected to serve two additional terms. While sitting as District Judge, he also held the position of Administrative District Judge for the First Judicial District. Given his dual career as a trial attorney and as a trial judge, he has served as president of the First District John P. Gray Bench Bar Forum. He was a long time members of the Idaho Association of Defense Counsel, and had an insignificant, but highly treasured, membership in the American Trial Lawyers Association.
---
Robert Korb
Robert Korb is a graduate of the University of Denver Sturm College of Law.
---
Donald W. Lojek
Don began his Idaho law practice in 1972 with the now defunct but then prestigious firm of Moffatt, Thomas, Barrett and Blanton for a salary of $10,000. A University of Denver graduate, Don was privileged to work with the firm's excellent trial attorneys, Dick Fields and Jack Barrett among them — a great education. He brought with him bar review outlines from Colorado. There was then no Idaho bar review course so the Colorado outlines were shared with Craig Storti and Don Burnett who were clerking for the Idaho Supreme Court. The many evening hours of study paid off as all three passed The bar exam when the pass rate was 40%. A grand total of ten lawyers were sworn in that winter.
An insurance defense practice was not comfortable for Don so he set out in another direction becoming University counsel for BSU for approximately 11 years while maintaining an eclectic civil trial and appellate practice. He earned an AV rating from Martindale Hubble and was admitted to the Colorado and Utah bars to accommodate client needs. He is admitted to practice before the US Supreme Court, numerous US District Courts and the Ninth and Tenth Courts of Appeals.
Don is a long time pilot and has now concentrated his practice in aviation matters. He taught Business Law and Aviation Law at BSU one evening per week for about 20 years.
He has lectured at the Stanford Law School and taught a full course in Employment Law at the University of Idaho Law School in Moscow flying himself there each week For a three hour class.
Don's background includes service as an Army officer where he was Airborne and Ranger qualified, a master's degree in Latin American Studies, and work as an investigator for the EEOC. He also served in Viet Nam with the US State Department.
Married to Cecelia, Don has three children – one now an Ada County Magistrate – and seven nearly perfect grandchildren with whom he flies, hikes, fishes and camps at every opportunity.
---
John K. Looze
John Looze is a graduate of the University of Oregon School of Law. John and his wife Donna live in Boise.
---
John S. McKinney
John McKinney is a graduate of the University of Idaho College of Law. John and his wife Pat live in Salmon.
---
Wayne V. Meuleman
For more than 40 years, Wayne has focused his practice in construction law, business law, real estate law, and litigation. In 1980, Wayne formed a law firm in Boise, Idaho to meet the specialized needs of the construction and real estate industries which continues today. His experience includes representing clients in matter involving federal, state and local government construction, negotiation of commercial construction contracts, complex real estate transactions, project financing, claims and dispute resolution including dispute review boards, mediation and arbitration, business formation and advise, and extensive experience in complex litigation in state and federal court throughout the western United States, including practice before U.S. Courts of Appeals and the U.S. Court of Federal Claim.
---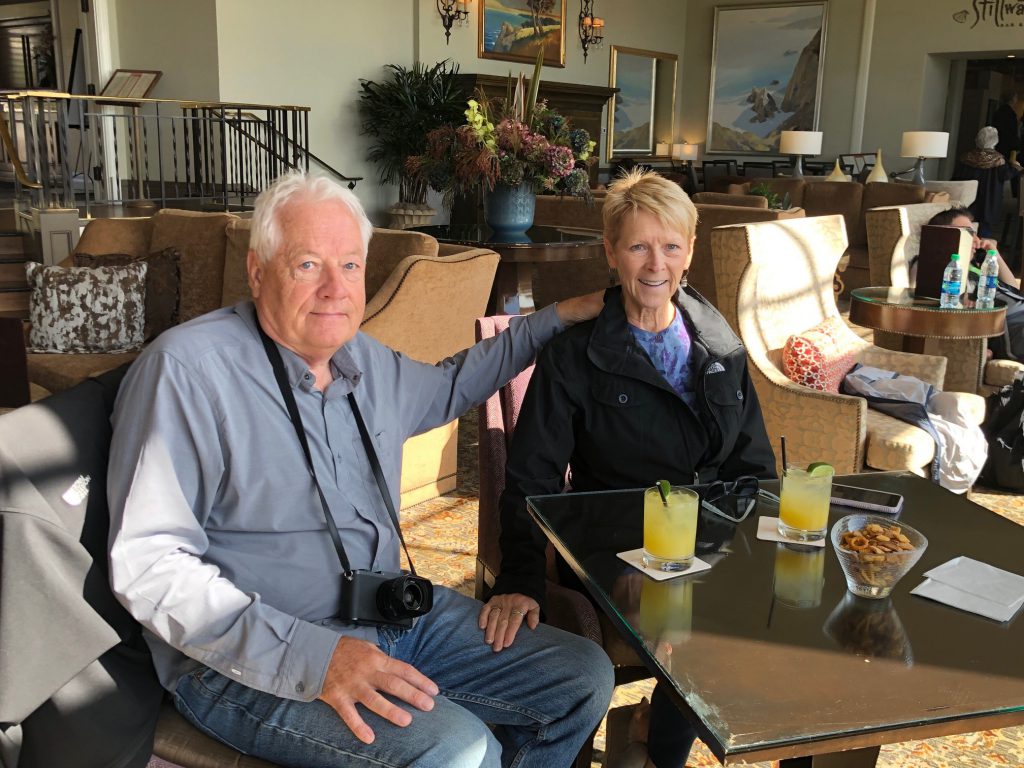 Kenneth L. Pedersen
Ken graduated from the law school in 1972 and joined the firm of Parsons & Smith and was later made a partner in 1973. He is well known for his zealous courtroom advocacy on behalf of his clients. He is proud to have with fine lawyers in Idaho and other states both as partners, associates, co-counsel and adversaries and have appeared before committed dedicated and honest judges and justices. Pedersen represented injured and other aggrieved people most of his career, which he saw as a great privilege. He is proud to be apart of our great judicial system.
He was honored by his peers by receiving the Idaho Trial Lawyers Trial Lawyer of the Year in 2007, the Idaho State Bar Distinguished Lawyer Award and he also served as President of the Idaho Trial Lawyers in 1983-1984 where he also served on the Board of Governors for over 35 years.
Ken has been married to his wife, Trudy, for over 50 years. He admires her sacrifice to quit college to play a major role in raising their 3 children who are now fine adults with families of their own. They know have eight grandchildren.
---
Michael G. Pierce
Mike Pierce is an Idaho native and graduate of the University of Idaho and Oregon with nearly 50 years of experience in the general practice of law. He is a member in good standing of the Idaho State Bar. Mike and his family have resided in Cascade for over 30 years.
---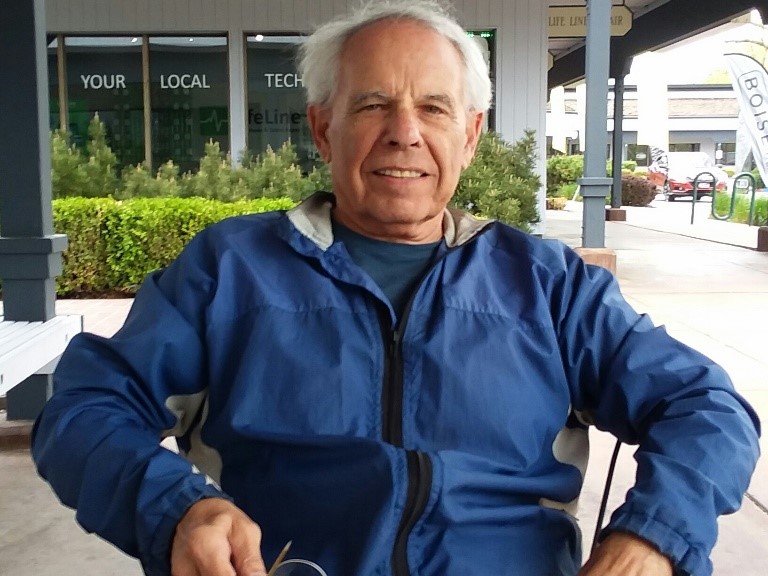 Richard A. Poplack
Rick Poplack graduated law school and passed the Oregon State Bar exam in 1969 after which he became an attorney with the Volunteers in Service to America. As a VISTA attorney, he was assigned to Western Idaho Legal Aid in Caldwell for a little over two years. He later took the Idaho State Bar Exam in 1972 and became staff attorney with the WILA and then Idaho Legal Aid Services.
In 1978 Rick left the legal services position and began working with Internal Revenue Service in Boise as an Estate Tax Attorney. As a tax attorney he primary worked on estate and gift tax as well as spent many years traveling speaking before groups of attorneys, accountants and appraisers explain the IRSs' current position on a variety of tax issues. He remained in this position until 2007. Before and after retirement Rick was on the board of historic preservation organizations.
Rick has two children as well as two lovely grandchildren.
---
Paul T. Smith
Paul Smith is a graduate of the California Western School of Law. Paul and his wife Kimberly live in Twin Falls.
---
William R. Snyder
William is a graduate of the University of Idaho College of Law. William and his Wife Dianne live in Boise.
---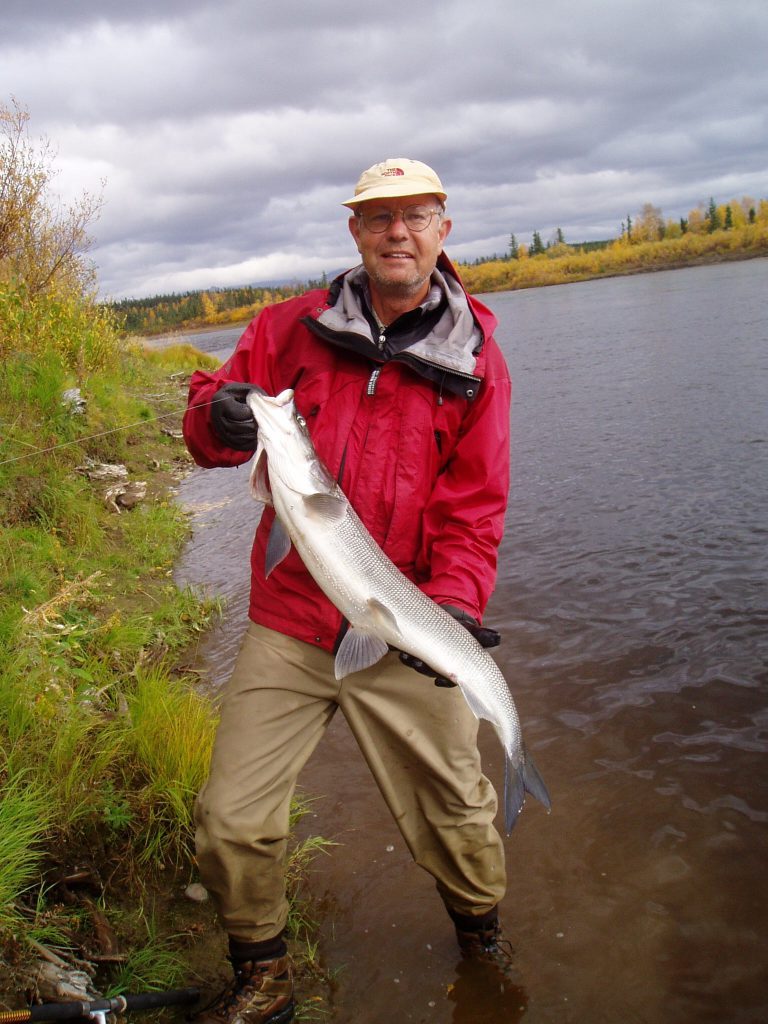 Hon. Richard T. St. Clair
Richard St. Clair was admitted to the Idaho State Bar in 1972 and then attended the U.S. Army Judge Advocate General's school in Charlottesville, Virginia. He completed three years of service in the Army JAGC initially at the Pentagon and then practicing military criminal appellate law before the U.S. Army Court of Military Review and the U.S. Court of Military Appeals in Washington D.C. He then completed a LLM Degree at the George Washington University's National Law Center in 1975.
From 1976 to 1996 he practiced commercial and personal injury defense law in Idaho Falls, Idaho. 1996-2007 he served as an Idaho District Judge in the 7th Judicial District. From 2007-2022 he served as an Idaho Senior Judge in the 5th, 6th,, and 7th districts.
Richard is the proud father of three terrific children, and is presently married and enjoying retirement in Sun Valley, Idaho and Vero Beach, Florida. He travels frequently to Europe, South American and Africa. He has summited Mount Kilimanjaro, Mount Rainier, and Mount Borah. Ken has also finished a Marine Corps Marathon and floated the Kobuk River in northern Idaho.
---
Donald G. Stone
Donald is a graduate of the University of Idaho College of Law. Donald lives in Spokane, Washington.
Hon. Michael E. Wetherell
Mike was born in Redding, CA. and was admitted to practice law in Idaho in 1972 after studying at George Washington Law School.
Wetherell has spent his career ensuring the rights of people who suffer from epilepsy as well as numerous worker's compensation cases and modified doctrine of social host liability under Idaho's Common Law. In one of Johns notable cases, he established that a mother's epilepsy could not form the basis for a denial of children's custody. He is most proud of his ten years working for Senator Frank Church in Idaho and Washington D.C. From 1989 to 2022 he was a partner of the firm Hyde, Wetherell, Bray & Haff in Boise until he was made president of Boise City Council. Mike spent 12 years as District Court Judge in the Fourth Judicial District of Idaho until he retired in 2015.
Mike has been the recipient of many awards including Idaho State Bar Association Award for Outstanding Public Service to the Community and the Bar 1981, Who's Who of Emerging Leaders in America 1988, Epilepsy Foundation of America Outstanding Personal Achievement 1988, and Idaho Trial Lawyers Award for Outstanding Service to the Bar 1989.He has also taught several programs as well as been published many times.
The last couple years Mike has spent time on the Editorial Board of The Idaho Statemen from 2016-2021 as well as the Board of Directors of Opera Idaho from 2016-2020. Mike and his wife have three daughters Kelly, Kristen and Katherine that have given them 14 grandchildren! They are proud of each one of them.
---
Hon. Darla S. Williamson
Judge Darla Williamson is a graduate of the University of Idaho College of Law. Williamson and her husband Max live in Boise.
---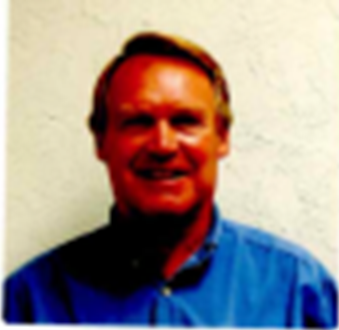 Theodore V. Wood
Theodore (Ted) was an active member of the Idaho State Bar from 1972 to 1989. During that time he was a partner at the firm St. Clair, Hiller, Wood and McGrath in Idaho Falls. During those years he was a trial lawyer specializing in both plaintiff and defense work in the areas of personal injury, property damage and product liability. From 1982 to 1983 he was president of the 7th Judicial District Bar Association.
In 1989 he was selected as District Judge for the 7th Judicial District. During this time he served on the Idaho Rules of Civil Procedure Committee. In July 2000 he retired from the position of District Judge.
Since retirement he been active in scenic and wildlife photography, golf, backpacking in the Teton Range in Idaho and Wyoming and travel. Most recently he traveled to Antarctica and Iran.
For the past 20 years he has been married to his wife Eileen. They enjoy spending their winters in Rarotongo, Cook Islands. Together they have a blended family of 6 children, 12 grandchildren and 1 great grandchild.