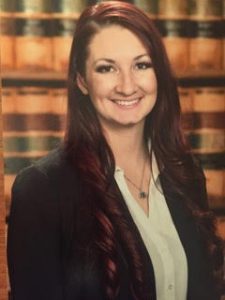 Outstanding Young Lawyer 2022
Published August 2022
Jessalyn Hopkin was born and raised in Pocatello. Though she moved away for a short period of time for school, she returned to her hometown and has committed herself to helping the youth of Southeast Idaho.
Jessalyn attended the University of Idaho for her undergraduate studies; she graduated in 2010 and received her bachelor's degree in Psychology and Communications. Upon graduating, Jessalyn decided to take five years off during which she intended to become a counselor for youth. She worked in psychosocial rehabilitation, helping both youth and adults with mental health illnesses to do normal, daily functions. As she did this work, she came across a lot of children who were either currently in the foster system, recently out of the system, or bouncing in and out. This prompted a decision to return to school and tackle the big goal of changing the way the foster system works in Idaho. She returned to the University of Idaho College of Law, attending one year in Moscow and her final two years in Boise. Jessalyn received her J.D. from the College of Law in 2018 and was admitted to the Idaho State Bar in 2018.
After graduating, Jessalyn moved back to Pocatello and spent a short time in private practice for a few different firms. She developed an interest in criminal defendant's rights and volunteered for both ACLU Idaho and the Idaho Innocence Project up until she got her current job at the Public Defender's office. She requested to work in the juvenile division and has remained there for the past three years focusing mainly on juvenile criminal matters and child protection cases.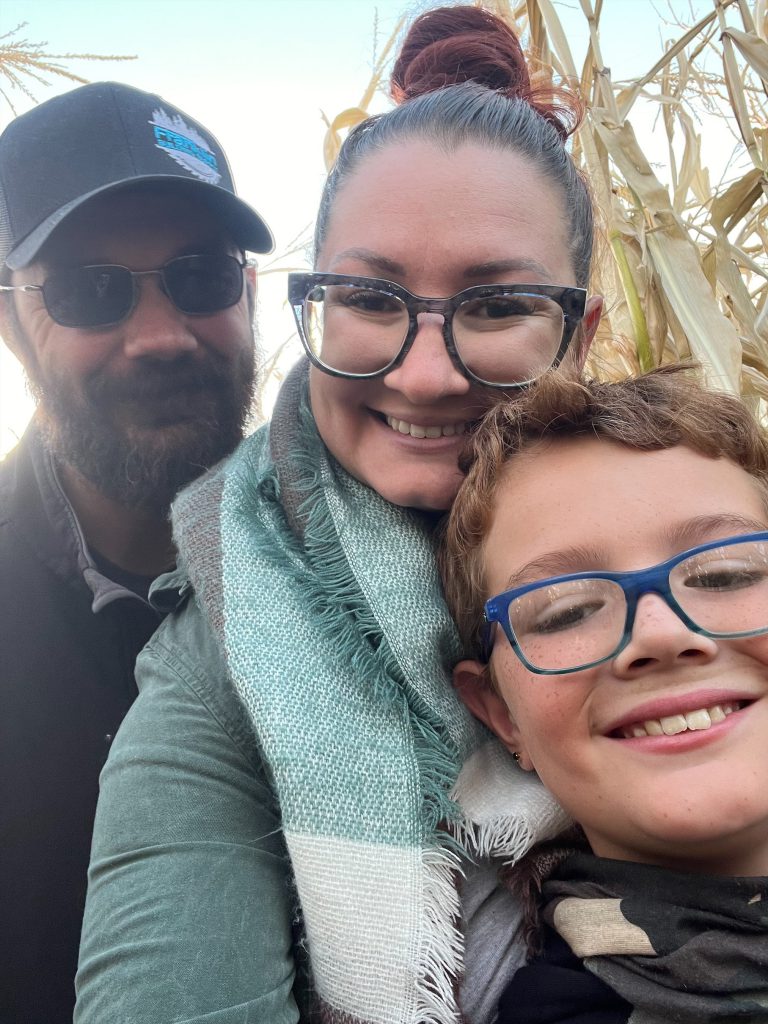 When asked about her hobbies and interests outside of the legal profession, Jessalyn mentions that she has intentionally built her life around her work because she is so passionate about what she is doing. Much of her free time is spent either with her husband and son, or working on one of the several projects of which she is a part. Most notably, Jessalyn has spent time working with local juvenile probation officer, Todd Mauger, to get a Teen Assessment Center in Pocatello. Through a grant from Idaho's Juvenile Department of Correction, they have worked to gather information and recruit individuals to the board – the goal: to move lower offenses like vaping and truancy to the Center so they can stay out of the court system entirely. She notes, "Once you're in the court system, it's really difficult to get out."
Jessalyn sits on the Board for the Pocatello Free Clinic, a nonprofit medical clinic for individuals with no health insurance or means to pay for medical services. She has also recently been invited to serve as a State Coordinator for Idaho to the National Association of Counsel for Children, through which she will serve as a liaison between the community and Idaho practitioners.
As she stepped into her practice, Jessalyn credits Pocatello attorney Mary Shea as perhaps one of her biggest mentors; "we worked together a lot and she does great work – seeing her in Court has been a great inspiration." Jessalyn also mentions, of course, the late Justice Ruth Bader Ginsberg as a champion and role model. Through and through, Jessalyn has been continually inspired by her juvenile clients – their resilience and optimism fuels much of her work.
Jessalyn coaches her son's soccer team and enjoys spending time focusing on the things he is passionate about. Along with her husband, their recent trip to Disneyland was a joy to experience together!
Jessalyn is most grateful for her husband and son, as without their support, she would not have the time or energy to put into her passions. She is also grateful for the many wonderful people she has met in the legal profession, her friends who pick her up when she is feeling overwhelmed, and all of her family who raised her to always speak out against injustices.