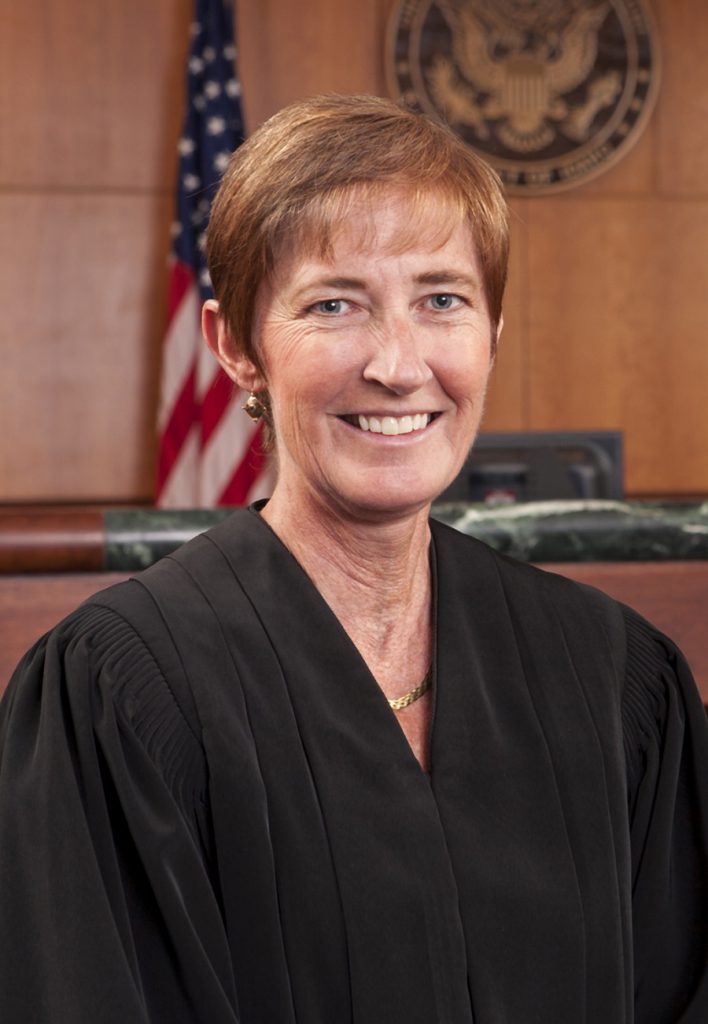 Distinguished Jurist 2022
Published August 2022
The Honorable Judge Candy Dale is perhaps best known for her status as the first woman to serve as a federal judge in the District of Idaho. Her contributions to the bench and bar transcend that accolade. During private practice, Judge Dale dedicated herself to zealously representing clients as a staunch advocate and litigator, while championing civility. She has long been a member and leader on a number of professional and community organizations, and is a willing mentor to law students and new attorneys. These attributes continued upon her appointment to the bench where Judge Dale has committed herself to fairness, professionalism, and the impartial interpretation and application of the law.
Judge Dale was born and raised in Boise, and graduated from Borah High School. Her mother was from South Dakota, her father from Missouri. Both found their ways to Idaho in the late 1940s after the Great Depression and after her father was honorably discharged from service in the Navy. They met as young adults in Boise and were married in December of 1950. Judge Dale is the second of three daughters, and her parents are fondly remembered as her earliest mentors.
Venturing just a few miles away, Judge Dale began her undergraduate studies at the College of Idaho in Caldwell and remains a proud Yote to this day. Her initial intention was to pursue a teaching degree in math and English, which she did, receiving her teaching certificate.
In the fall of her junior year, however, she participated in an American exchange program in Oxford, England, where she became aware of the many experiences and opportunities available to her. Toward the end of the exchange program, Judge Dale's father had a series of two serious heart attacks, requiring her to fly home and finish her studies in what may have been a trailblazing "remote learning" structure. Far from the experience of today's students, Judge Dale completed her coursework for the Oxford exchange program by pen, paper, and the mail service.
Upon her return to the College of Idaho following the exchange program, Judge Dale enrolled in a political science class which piqued her interest in the law. Two professors wisely suggested that she consider law school, prompting her to take the LSAT. Judge Dale was admitted to the University of Idaho College of Law and graduated cum laude in 1982, where she served as Editor in Chief of the Idaho Law Review.
After graduation, Judge Dale was an associate attorney and shareholder at Moffat Thomas Barret & Blanton, Chtd., where she had the great fortune to work with legal titans and incredible trial attorneys, including Rich Hall and Dick Fields. After quickly realizing her interest was in litigation rather than a transactional practice, her trial work began with medical malpractice defense as some employment law cases trickledinto the firm. Then in the early 1990s as the nation's legal landscape was shifting with the passage of amendments to Title VII, the inception of the Americans with Disabilities Act and the Family Medical Leave Act, Judge Dale transitioned to an employment litigation and counseling practice.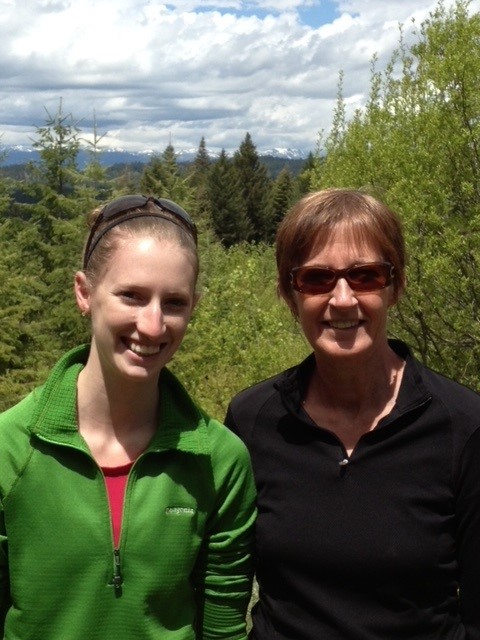 In December of 1988, Judge Dale joined a few of her colleagues to form a new firm, Hall, Farley, Oberrecht & Blanton, P.A., of which she was a founding partner. Judge Dale practiced employment law at Hall Farley and remained actively involved in the management of the firm until her appointment to the bench on March 30, 2008.
Her employment law practice brought Judge Dale to federal court frequently, and she soon became involved in several committees and other roles within the federal court. After not being selected as a Ninth Circuit Lawyer Representative in 1993, she was encouraged by District Judge Edward Lodge to continue to apply. Judge Dale did so and was successfully appointed, serving as a lawyer representative from 1996 to 1999, followed by service on the Ninth Circuit's Advisory Council. In 2007, Judge Dale applied for the vacancies created by the retirements of Judges Larry Boyle and Mikel Williams, making history by being selected as the first woman appointed to the Federal Court in Idaho.
Judge Dale seized the opportunity of her appointment and became one of Idaho's most well-respected jurists through her intellect, tireless work ethic, and devotion. Her professionalism, integrity, and courage are overshadowed only by her warmth, good nature, and generosity. Judge Dale served as Chief United States Magistrate Judge for eight non-consecutive years and assumed recall (i.e., senior) status on April 1, 2022.
During her career, Judge Dale recalls the many positive influences on her life, both personally and professional. In addition to her parents and husband, she credits Rich Hall with whom she worked for over 25 years as a significant guiding force for how to be a consummate trial attorney, how to connect with people, and how to relate to your clients, opposing counsel, the judge, and the jury. Throughout her years, she mentions the entirety of Idaho's federal and state judiciary have served as an incredible source of inspiration. In particular, she notes the important contributions of Judges B. Lynn Winmill, Edward Lodge, Mikel Williams, and Larry Boyle.
Among her career's greatest achievements, Judge Dale notes two distinct moments. First, after she was selected to join the bench in 2008, she was appointed by District Judge Winmill as the Federal Court Representative to the newly formed Idaho Pro Bono Commission. She attended the first organizational meeting of the Commission and worked closely with Justice Jim Jones of the Idaho Supreme Court over several years to promote pro bono work around the state. She recalls their hard work to encourage law firms to allow and support attorneys in their pro bono efforts – "Justice Jones' support was phenomenal, and it was so rewarding to be working that closely with such a respected member of the state judiciary."
Second, an appointment that, seemingly to Judge Dale came out of the blue, was her role as the Magistrate Judge Observer to the Judicial Conference of the United States. She was appointed by Chief Justice John Roberts and served in that capacity from 2017 to 2019. She mentions the incredible opportunity it was to watch out for the interests of all the federal magistrate judges, observe the proceedings, and attend other committees within the Conference during what proved to be a pivotal time for the Conference. Through this role, she met the late Justice Ruth Bader Ginsberg and notes these were experiences she likely would not have had otherwise.
Judge Dale met her husband, Jim, while they were both in law school; they were married in 1984 and have one daughter, Lindsay. Having recently transitioned to recall status, Judge Dale frequently mentions that she is not finished quite yet. Outside of her professional career, Judge Dale enjoys doing anything outdoors and spends much of her free time with family in McCall, where they are either on the lake or in the mountains.
Judge Dale thanks the Idaho State Bar for this incredibly meaningful award and recognition. She expresses her gratitude and appreciation to all members of the bench and bar, all those associated with the Court and the law firms where she worked over the past 40 years, and, most importantly, her family and friends. Without all this support, "I would not have found such fulfillment and success in my life and career."