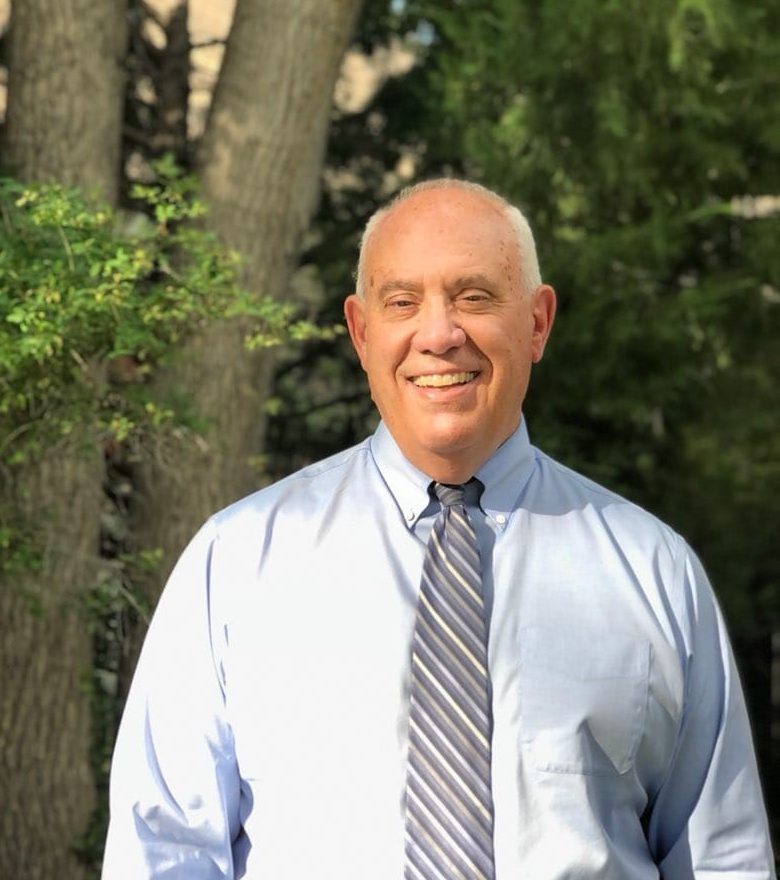 Distinguished Jurist 2022
Published August 2022
The Honorable Christopher Bieter has served as a staple in the Boise community for decades. He and his wife, Nerea, are pillars of the local Basque community and Judge Bieter has focused much of his career on bettering the lives of those in the Treasure Valley. His time on the bench mirrors that local legacy.
Judge Bieter was born and raised in Boise just a few blocks from where he lives now. His mother's side of the family came from the Basque country and his mother was the first generation of family to be born in the States. The oldest of five siblings, Judge Bieter attended St. Joseph's Catholic School and then Bishop Kelley High School. The year after he graduated high school, his father, a professor at Boise State University, championed a program of studies in the Basque Country during which his whole family relocated for what was "a remarkable year in a little town." They traveled with 90 American students and professors and the program is still running, now as part of a consortium of universities all over the United States. Judge Bieter learned to speak Basque with a passable level of proficiency and he recounts this as being a fundamental part of his early years.
After this incredible experience, Judge Bieter returned to Idaho to try and play football for the University of Idaho in Moscow. While his football career did not entirely pan out, he graduated from his undergraduate program in 1979 and began law school at the College of Law later that fall. The legal profession had always been something he had considered, as he felt it would be well suited to his interests and talents. Judge Bieter recalls a story from his youth:
"In the fourth grade we had this old, tough Irish pastor at St. Joe's and he would give out the report cards by calling you up to the front of the room. One day in front of everybody he accused a classmate of changing her grade; she denied it and he said, 'No it's been changed.' I felt so bad for her. I thought, maybe, if I could ever defend somebody who is accused of something like that, maybe that would be the right fit for me. And that's obviously a moment that stuck with me for this long."
During law school, Judge Bieter found very quickly that he did not particularly enjoy it; he mentioned he wasn't a great student and "it was no big secret." Beginning to doubt whether this was the right profession for him, Judge Bieter sought out a coveted position to work as a junior law clerk for the late Judge Ray McNichols – "he was kind of a legend; no, there is no 'kind of' about it. He was a legend." Judge Bieter worked for Judge McNichols from 1981 to 1982 and notes this as being the single greatest professional experience of his life. "Ray McNichols was brilliant, hilarious, and we saw the best lawyers in the state practice […] it changed my whole outlook."
Judge Bieter graduated from the University of Idaho College of Law in 1983 and was admitted to the Idaho State Bar later that year. After working another year for Judge McNichols, who had then become a treasured mentor, several opportunities began presenting themselves. He interviewed for several positions with larger, local firms, but upon the recommendation of his mentor decided to go with a smaller law office. In 1984, Judge Bieter went to work for Louis and Jean Uranga. He became a partner a few years later and continued to practice with them for the next 14 years. During this time his practice encompassed a little bit of everything – family law (though he didn't much care for it), criminal defense, and immigration work, among other things. Judge Bieter recalls one of his first immigration cases was for the owner of the Yen Ching restaurant in downtown Boise to obtain a visa for a cook.
As he continued through his practice, Judge Bieter never did forget his time working with Judge McNichols and began to revisit how well-suited he felt he may be for the bench. In 1998 he put in his application and began his way through the process of the Magistrate Commission. Judge Bieter remembers that being an experience in and of itself – "You can't keep all of the commissioners in your field of vision when you get interviewed, so I always felt like I was ignoring about half of the room! I hoped it went well, and it did." He was selected for the magistrate bench that year and has remained ever since.
When asked about those in whom he has found inspiration and guidance, he wholeheartedly credits the late Judge Ray McNichols. Closely following, he praises Louis and Jean Uranga; "they were so solid in the way they treated people and the way they conducted their practice." Judge Bieter recalls the early years of his practice when the Bar was making efforts to shape a more positive public perception of lawyers. He remembers thinking that if everyone would just practice law and conduct themselves like Louis and Jean, there'd be no concern at all about the image of lawyers in the State of Idaho.
Judge Bieter and his wife, Nerea, met through a mutual friend at a Basque dancing and music festival in 1988. They dated long distance for a time and later got married in 1993 in Nerea's hometown in Basque Country. As he recalls, this was "one of those highlight experiences of life you never forget." Nerea teaches at Boise State University and they have three children; their daughter graduated from the physical therapy program at the University of Montana and will start working in August, their middle son is a nurse working in intensive care in Oklahoma City, and their youngest son graduated from University of Idaho in engineering and will pursue a master's this upcoming fall.
Outside of the practice of law, Judge Bieter finds a variety of ways to give back to his community and stay true to the familial roots that are so important to him. Much of Judge Bieter's free time is spent involved in the local Basque community. Every Tuesday they support the Basque Center's classes for children ages three to four, where there is music education and early language learning. He and his wife also started what they argue is the first preschool in the Basque language for children ages three to five outside of Basque Country. They began this in 1995 and it is still going strong.
In Judge Bieter's words, "Any success I've achieved on the bench is thanks to the examples of (after Judge McNichols and Louis and Jean), Judge Edward Lodge, Judge Duff McKee, Judge Patricia Young, and Judge Michael McLaughlin. I have had world class clerks: Liz Castaneda, Debra Urizar, and Debbie Scott – and America's best colleagues. I truly appreciate the tolerance and good will of the probate bar who put up with my long period of on the job training."