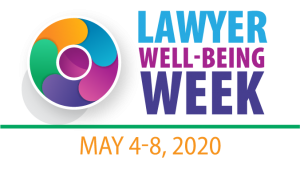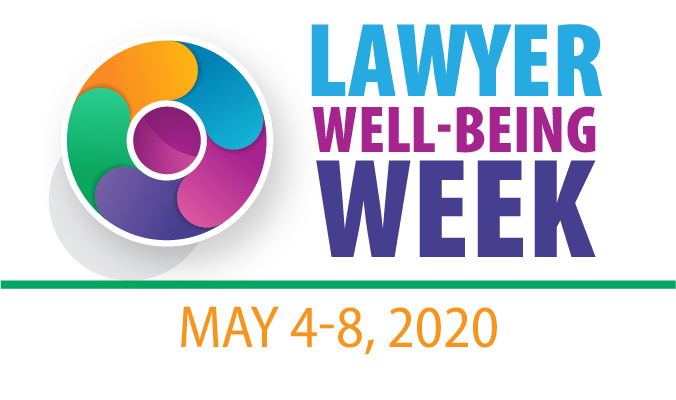 The Idaho State Bar Attorney Well-Being Task Force invites you to celebrate Lawyer Well-Being Week, May 4th through May 8th. Join other members of the profession, the courts and support staff by participating in these free remote-friendly activities.
We will focus on a different aspect of well-being Monday through Friday. Every day you will have at least three different suggestions for activities and education. This "well- rounded" wheel shows the well-being emphasis for each day of the week. There is something for everyone!
Click on the days of the week for specific activities including something to watch, something to read and something to do that is focused on an element of well-being for each day.










Thank you to the National Task Force on Lawyer Well-Being for leading the effort to raise awareness of the importance of well-being for all. For additional information, resources, and activities, please visit the National Task Force on Lawyer Well-Being website.
Member of ISB's Attorney Well-Being Task Force wish all of you continued health and well-being, especially in these challenging times. If you are in need of any particular assistance, the Idaho Lawyer's Assistance Program and its website offers resources in a wide range of areas—please do not hesitate to reach out.
If you are interested in more comprehensive workouts and nutrition information, please also visit our 21 Day Idaho Strong Challenge page. You can sign up to take the challenge and help the Idaho Volunteer Lawyers Program at the same time.
The Mindfulness in the Law Society has a series of weekly chats entitled: Pandemic Life: Weekly Chats for Lawyers and the Legal Profession. The series is designed to help lawyers, judges, law students and other legal professionals deal with challenges related to life and practice during COVID-19. Each half hour session will focus on a pressing topic. They are live at 5:30 p.m. MDT on Tuesday, Wednesday, and Thursday in their private Facebook group. For more information or to register, visit their website HERE.

The American Bar Association also has a series of webinars this week on on well-being that are free to ABA members, but available for anyone. Please click HERE for a list.
If you have suggestions for activities for the Attorney Well-Being Task Force, please feel free to email the chair Julie Stomper at julie@beardstclair.com.