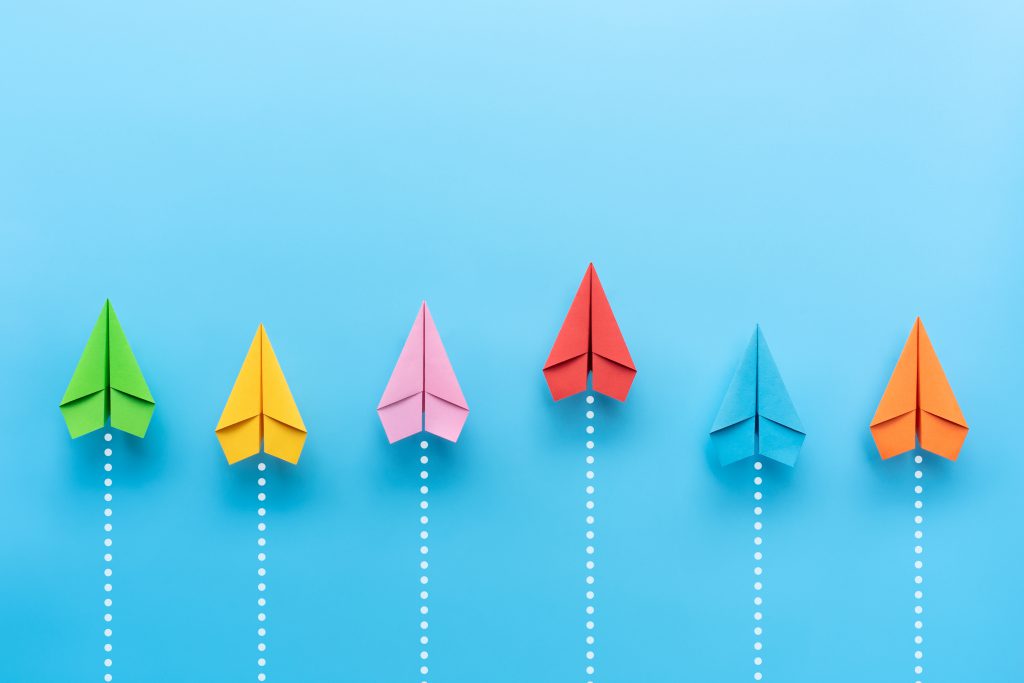 Savannah G. Ward
Published June/July 2022
We can all agree that 2020 and 2021 were crazy years for everyone, but labor & employment lawyers were dealt a particularly interesting hand. From the uncertainty of mask and vaccine mandates,[1] a switch from one administration to the next, and the Biden Administration's push toward employee-friendly policies in several areas of the law, employment lawyers have been staying busy. We are halfway through 2022, and, aside from new laws predicated on the COVID pandemic, there is significant activity throughout the country regarding restrictive covenants—specifically, non-compete agreements. For several decades, companies across the U.S. (outside California and a handful of other states) have utilized non-compete agreements in an effort to protect their "playbook for success" from getting into the hands of a competitor. Over the years, and more recently this past year, non-compete agreements have been scrutinized for their tendency to unfairly restrict workers from leaving their current employer to go work for another within the industry. As of last year, the Biden Administration has made it clear that it wants to ban or limit non-compete agreements, as "[i]nadequate competition holds back economic growth and innovation."[2]
The world of non-competes is especially relevant considering the most significant recent trend in the job market: the mobile employee and the ability to work remotely. If the pandemic has taught us anything, it is that (1) there are many industries where employees have the ability to efficiently and effectively work remotely, and (2) employees have lots of options, as people and their skills are needed in just about every industry/sector of the job market. This mobility gives workers the option to look for other higher-paying opportunities elsewhere and increases aggressive headhunting expeditions to find the best candidate already trained in the industry.
Increased employee mobility creates tension with an employer's incentive to invest resources in an employee. As a general rule, employers invest time, training, and resources in their employees, while giving some employees access to competitively sensitive business information such as customer and employee lists, internal business practices/models, marketing strategies, financial information, product information, etc. With the potential for non-competes to become nonexistent, employers are now tasked with balancing the need to protect their investment in their "key" employees—along with the sensitive business information to which they have access—while also accommodating the employee mobility and flexibility that comes with "at-will" employment (should the employer wish to have an "at-will" relationship with their employees).
Whether you represent a small business or large company, or your legal practice somehow intersects with employers or employees alike, this article examines the role restrictive covenants play in the workplace, challenges to enforcement, and best practices to account for a mobile workplace society.
The Idaho Code
While there is an uncertain future of non-competes in federal law and other states, Idaho currently follows a statutory framework from 2008 that expressly permits non-compete agreements.[3] Idaho allows an employer to enter into a non-compete agreement with a "key employee or independent contractor," which prevents the employee or contractor from engaging in employment after termination that is in "direct competition with the employer's business" in order to protect the "employer's legitimate business interests."[4] An agreement is enforceable as long as it is "reasonable as to its duration, geographical area, type of employment or line of business, and does not impose a greater restraint than is reasonably necessary to protect the employer's legitimate business interests."[5]
The statute sets out four important rebuttable presumptions that must be taken into account: (1) a non-compete's time limit of 18 months or less is considered presumptively reasonable; (2) a non-compete's geographical limitation is presumptively reasonable if it is restricted to areas where the key employee/independent contractor "provided services or had a significant presence or influence"; (3) an agreement that limits subsequent employment to the same "type of employment or line of business" performed while working for the employer is presumptively reasonable; and (4) an employee is presumptively "key" if they are paid in the top 5% of the employer's employees.[6] Non-compete agreements that fall within all four of these presumptions shift the burden on the former employee to show that the agreement is unreasonable.
There is very little case law in Idaho interpreting this statute.[7] While the statute itself explicitly provides Idaho employers the ability to enter into such agreements, Idaho courts have tended to approach those agreements with a certain amount of caution and skepticism. That, coupled with the fervent air of change surrounding enforceable non-compete agreements, may lead Idaho to become yet another state to further restrict the reasonableness of non-competes. For the moment, they are permissible, but to be sure, any reasonable and enforceable non-compete agreement in Idaho must be meticulously drafted within the realm of the presumptive reasonableness laid out by the statute.
Other restrictive covenant tools
Non-competes, while effective when executed properly, are but one tool available. Similar to non-competes, non-solicitation agreements typically prohibit both current and departing employees or independent contractors from soliciting the employer's customers/vendors/etc. and the employer's remaining employees. These types of agreements are typically used for those who work closely with customers/vendors, have been in a supervisory position, or have specific knowledge about other employees. At the moment, it is unclear if non-solicitation agreements are limited to "key" employees like with non-compete agreements.[8]
Additionally, confidentiality (or non-disclosure) agreements are suitable for all employees/independent contractors who have access to business information that is confidential, proprietary, and/or trade secrets. Confidentiality agreements can and should be addressed throughout an employee handbook and various policies that may touch on related subject matter, i.e., policies specifically related to non-disclosure and proprietary company information, social media, and IT.
Finally, the Idaho Trade Secret Act prohibits the misappropriation of a trade secret.[9] A trade secret is information that "(a) derives independent economic value, actual or potential, from not being generally known to, and not being readily ascertainable by proper means by, other persons who can obtain economic value from its disclosure or use" and "(b) is the subject of efforts that are reasonable under the circumstances to maintain its secrecy."[10] Misappropriation is defined as the improper acquisition of a trade secret, or unauthorized disclosure or use of a trade secret by someone who improperly "acquire[d] knowledge of the trade secret," or who "[a]t the time of disclosure or use, knew or had reason to know that [his/her] knowledge of the trade secret was" due to the information having been acquired improperly, through a breach of duty, or by accident or mistake.[11]
Although the trend throughout the country is to move away from competitive restrictions, and even if Idaho joins the trend, Idaho employers can protect their interests through the use of non-solicitation agreements and confidentiality agreements, and by pursuing statutory and common law claims when appropriate. These include claims for tortious interference and claims under the Idaho Trade Secrets Act, which are unlikely to be affected by the potential risk of non-competes falling out of favor.
The shifting landscape of non-competes at the Federal and State levels
In July 2021, President Biden signed an executive order (the "Order") directing the Federal Trade Commission ("FTC") "to curtail the unfair use of non-compete clauses and other clauses or agreements that may unfairly limit worker mobility."[12] While the Order itself does not ban non-competes, it encourages the FTC to create employee-friendly laws and regulations in an effort to stimulate movement and competition in the American workforce.
Before the Order, the Freedom to Compete Act (the "Act") was first introduced to the Senate in 2019 to amend the Fair Labor Standards Act ("FLSA").[13] The Act prohibits an employer from enforcing, or threatening to enforce, non-compete agreements for entry level, lower wage workers, but it was stalled in the Senate Committee on Small Business and Entrepreneurship.[14] After President Biden's Order was announced, the Act was reintroduced to the Senate on July 15, 2021 and is still under review by the Senate Committee on Health, Education, Labor, and Pensions.[15] It is unclear what actions the Committee plans to take with this Act.
The FTC has yet to officially respond to President Biden's Order, but it is hard to ignore the obvious trend toward legislative reform. The legislative groundwork attempted so far in 2021 could well lead to action in 2022. If the FTC chooses to implement a "freedom to compete" rule, we can expect many legal and political challenges to the FTC's authority to promulgate such a rule, including whether it exceeds constitutional authority, as the enforcement and regulation of non-competes has usually been handled by individual states. Even so, if President Biden's Order gains momentum, this power could potentially be transferred from states to federal legislators.
This raises the question of what would happen to Idaho's statutory non-compete framework—would it be rendered null and void? Would Idaho's case law addressing non-competes both before and after Idaho's non-compete statute was enacted be superfluous? The procedure it would take to accomplish the Order's request for FTC intervention is confusing at best, and, should the FTC be able to regulate non-compete agreements, would have very broad implications going forward.
Additionally, several states have begun to amend their non-compete statutes to impose stricter requirements for enforceability and to limit rebuttable presumptions. Oregon recently enacted rules that restrict the time limit of non-competes to one year.[16] Other states have amended their laws in order to protect low-wage earners. For example, Nevada now specifically prohibits non-competes for employees who are paid hourly, exclusive of any tips or gratuities.[17] In Washington state, a non-compete is enforceable only as to employees whose annual earnings exceed $107,301.04 and to contractors whose annual earnings exceed $268,252.59.[18] Additionally, a non-compete agreement signed by a Washington-based employee or independent contractor is void and unenforceable if the agreement's choice of law provision requires the worker to adjudicate the agreement outside of Washington (assuming Washington law is deemed to apply).[19]
Currently, California has the strictest law regarding non-competes: the state doesn't just prohibit non-compete agreements, it outright voids any contract that restrains an employee from engaging in any lawful employment.[20] Similarly, the District of Columbia is attempting to ban both the use of non-compete agreements and any policy or agreement that prohibits employees from simultaneously working for other employers.[21] This law would impact those entities whose key employees are valuable mainly because their services are not available to competitors. The proposed law was set to go into effect on April 1, 2022, but was extended to October 1, 2022, in order for the Council of the District of Columbia's Committee on Labor and Workforce Development to continue consulting with the D.C. business community.[22]
The Great Resignation
Before the pandemic, no one could have contemplated just how many employees would begin working from home so rapidly and abruptly. Now, whether it be a positive or a negative, the American people have spoken: the option to work remotely is staying. According to researchers at Ladders, a career site for jobs that pay $100,000 or more annually, 25% of all professional jobs that pay $100,000 or more in North America will be remote by the end of 2022, and that percentage will increase through 2023.[23] Among North America's largest 50,000 employers that offer high-paying professional jobs, the availability of remote opportunities jumped from under 4% before the pandemic, to about 9% at the end of 2020, and to more than 15% by the end of 2021.[24]
Of the full-time remote workers surveyed from another study conducted by Owl Labs in 2021, 90% reported they were equally or more productive working remotely than when they were in the office; notably, 84% reported they were happier, with some saying they would be willing to take a pay cut for the opportunity, and 74% reported improvements to their mental health.[25]
In the world of restrictive covenants, an employer's protected information is more vulnerable than ever given the increased fluidity of the remote workforce, with no plateau in sight.
Even before the increased prevalence of remote work, many companies faced difficulties with establishing and maintaining confidentiality protections, and it is all too easy to fail to properly retrieve company information from departing employees. Common enforcement challenges include poorly drafted or outdated non-compete agreements, lack of solid employment policies, and poor enforcement of policies and protocols designed to protect confidential information. In the agreements themselves, the restrictive period set is either unreasonable, or an employer waits too long to enforce the non-compete, resulting in failed legal attempts to enforce the agreement.
With a mobile society, employers could face problems not fully anticipated before the pandemic. For instance, choice of law provisions could come into play if an employee works remotely in a state with different non-compete agreement laws than the state where the employer is located. Consider the employee who lives in Idaho but works for a New York employer. Does the law of New York or Idaho govern? This is a difficult analysis and makes for extra confusion for employers. Also, an employee could be working from home for one employer while doing the same thing for another employer.[26] Additionally, employees could be using their own personal devices while working from home and/or downloading and storing information on a USB device or external hard drive, with limited or no monitoring of their activity.
Employers need to now shift their focus to take proactive measures to inhibit the outbound flow of protected information before any violation occurs. This year, the best practices companies should follow in a state where non-competes are still allowed include:
updating employee policies to properly define their expectations regarding what is considered confidential, proprietary, and trade secret information and that it is not to be disclosed;
require employees to acknowledge the policies;
make sure employees signing a non-compete are "key" employees, and that the competitive restriction is sufficiently narrow to protect legitimate business interests;
have an on-boarding process when first hiring employees;
clear choice of law provisions within the non-compete; and
an exit process when employees leave to retrieve any company devices or information immediately and remind outgoing employees of any post-separation obligations.
For remote workers, companies could install some sort of software that prohibits non-company USB or storage device use or encrypt certain information that can only be accessed by authorized users. If remote workers use their own devices while working from home, then there could be a policy or agreement wherein the employee gives their consent to allow the employer to recover its data at the time of separation, although employee privacy concerns may be implicated by this approach.
Conclusion
To sum up, in 2022 and moving forward, the tenuous applicability of non-compete agreements is questionable. Even so, businesses and practitioners can no longer afford to be reactive. Proactive approaches—updating policies, having on-boarding and exiting processes, and IT procedures to prevent unauthorized or inappropriate access to protected information—are essential.
While Idaho provides for non-compete agreements, an enforceable non-compete agreement will be the carefully drafted one which restrains only what is necessary to protect an employer's legitimate business interests and is consistent with the presumptive reasonableness standards outlined in the statute. Using these and the other tools discussed above will go a long way to protecting employers' interests even if the trend of disfavoring or disallowing non-competition restrictions spreads and continues.
---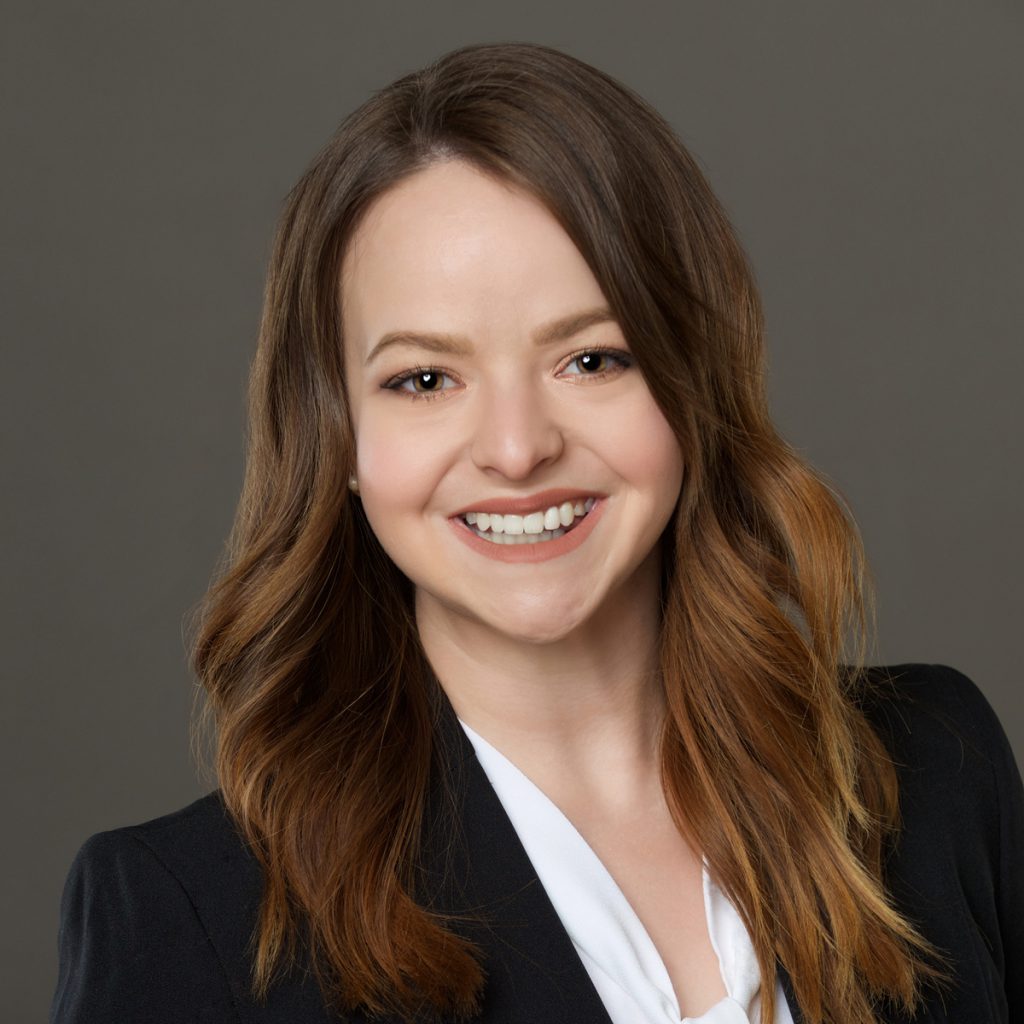 Savannah Ward is an attorney in Boise, where her practice is mainly focused on employment law. Previously, Savannah clerked for Judge Amanda K. Brailsford at the Idaho Court of Appeals.
Endnotes
[1] Aria Bendix et al., CDC mask mandate for planes, trains no longer in effect after judge rules it 'unlawful', NBC News(Apr. 18, 2022, 10:25 PM) https://www.nbcnews.com/news/us-news/florida-court-overturns-cdc-travel-mask-mandate-unlawful-rcna24853 (last visited May 1, 2022).
[2] The White House, FACT SHEET: Executive Order on Promoting Competition in the American Economy (Jul. 9, 2021), https://www.whitehouse.gov/briefing-room/statements-releases/2021/07/09/fact-sheet-executive-order-on-promoting-competition-in-the-american-economy/ [hereinafter Executive Order] (last visited Apr. 13, 2022).
[3] Idaho's non-compete statute—while substantively identical to its 2008 version—was briefly amended in 2016 to add a "rebuttable presumption of irreparable harm" paragraph that imposed defendants to "show that the key employee . . . has no ability to adversely affect the employer's legitimate business interests." This amendment caused great criticism throughout the state and was subsequently repealed in 2018.
[4] Idaho Code Ann. § 44-2701 (West 2008).
[5] Id.
[6] Id. at § 44-2704(2)-(5).
[7] See Bybee v. Isaac, 145 Idaho 251, 256 178 P.3d 616, 621 (Idaho 2008) (holding that Idaho "courts are less strict in construing the reasonableness of such covenants ancillary to the sale of a business."); Brand Makers Promotional Prods., LLC v. Archibald, No. 44926, 2018 WL 5076135, at *1 (Idaho Ct. App. Oct. 18, 2018) (holding that based on the statute, the non-compete agreement imposed more restraint on employee than reasonably necessary to protect the employer's interests).
[8] See Melaleuca, Inc. v. Bartholomew, 2012 WL 1677449, at *12 (D. Idaho May 14, 2012) (holding that a non-solicitation agreement "is similar enough to a non-compete agreement that it is appropriate to apply the same legal standard for determining its enforceability."). However, due to settlement outside of the court, the district court ruled that its "May 14, 2012 Memorandum Decision and Order . . . is hereby vacated in its entirety and is of no effect for any purpose." Melaleuca, Inc. v. Bartholomew, 2013 WL 1459149, at *1 (D. Idaho Feb. 27, 2013) (emphasis added).
[9] I.C. § 48-801 et seq.
[10] Id. at § 48-801(5). See also Basic Am., Inc. v. Shatila, 133 Idaho 726, 734, 992 P.2d 175, 183 (1999) (citing Restatement of Torts sec. 757 cmt. b (1939)) (wherein the Idaho Supreme Court adopted the six factors identified by the Restatement of Torts to help establish whether a trade secret exists).
[11] I.C. § 48-801(2).
[12] Executive Order, supra note 1.
[13] Freedom to Compete Act of 2019, S.124, 116th Cong. (1st Sess. 2019).
[14] See id.
[15] Freedom to Compete Act of 2021, S.2375, 117th Cong. (1st Sess. 2021).
[16] Or. Rev. Stat. § 653.295 (2022).
[17] Nev. Rev. Stat. § 613.195(3) (2021).
[18] Wash. Rev. Code § 49.62.040 (2020) (requiring the Department of Labor & Industries to adjust salary thresholds annually).
[19] Id. at § 49.62.050.
[20] Cal. Bus. & Prof. Code § 16600 (West 2022).
[21] Ban on Non-Compete Agreements Amendment Act of 2020, 2020 D.C. Sess. L. 23-209 (West).
[22] Ban on Non-Compete Agreements Applicability Emergency Amendment Act of 2022, § 2 (D.C. Act 24-350, Mar. 28, 2022, 69 DCR 2622).
[23] Ladders, 25% of all professional jobs in North America will be remote by end of next year (Dec. 7, 2021), https://www.theladders.com/press/25-of-all-professional-jobs-in-north-america-will-be-remote-by-end-of-next-year (last visited Apr. 13, 2022).
[24] Id.
[25] Bryan Robinson, Ph.D., Remote Work Is Here To Stay And Will Increase Into 2023, Experts Say, Forbes(Feb. 1, 2022, 6:24 AM) https://www.forbes.com/sites/bryanrobinson/2022/02/01/remote-work-is-here-to-stay-and-will-increase-into-2023-experts-say/?sh=7234cfdf20a6 (last visited Apr. 13, 2022).
[26] But see D.C.'s proposed legislation that would prohibit an employee from working simultaneous jobs.