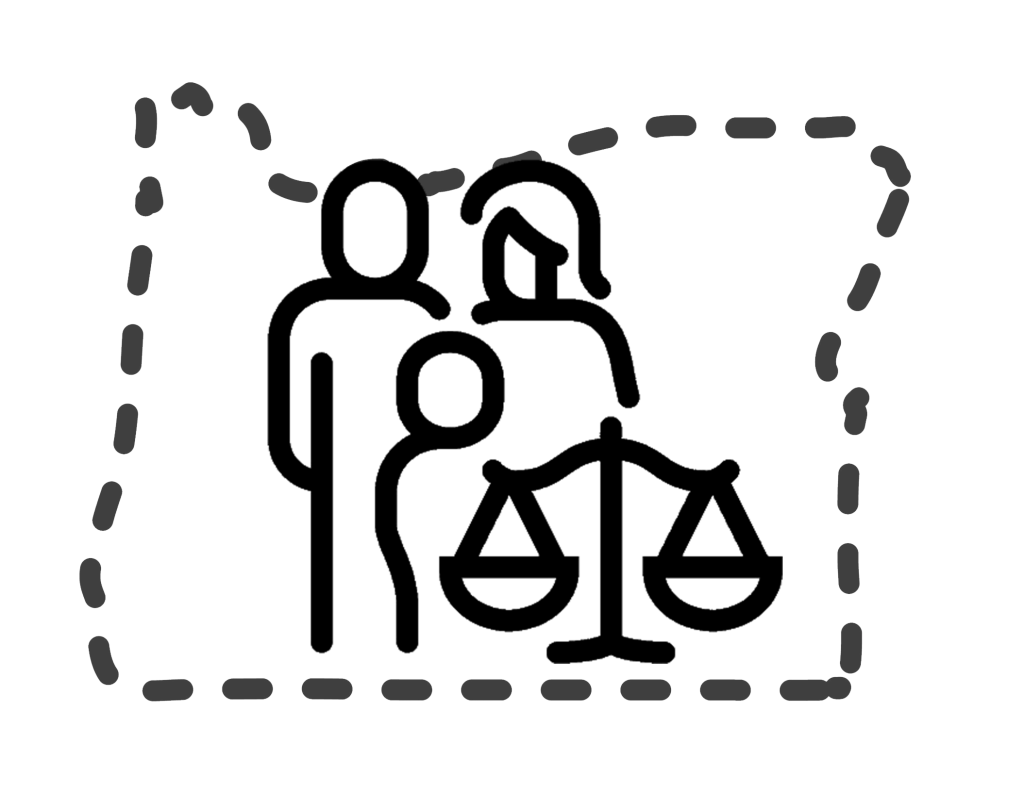 Shanna C. Knight
Published February 2022
As an Idaho practitioner, unless you represent a tribe, you might be wondering why you should care about Oregon's new Indian Child Welfare Act ("ORICWA"). After all, Idaho practitioners are already required to follow the federal Indian Child Welfare Act ("ICWA"). If so, I would answer first that Oregon's new law demonstrates best practices should be applied to not only Indian children[1], but also all children in the child welfare system. Over time child welfare practices and laws have recognized many of ICWA's tenets as best practices for all children – including keeping them in their communities, recognizing and supporting their cultural connections, and working to keep families together in the first place. Second, I would point out that people move, of course, and often with little thought to little things like jurisdiction.
Our state borders are porous, and many families move around for school, military service, love, and work. In addition, the matters covered by ORICWA apply to many different kinds of child custody proceedings. Whether your practice involves family law, child dependency law, or both, this law will be useful to know if you find yourself representing a family, child, or tribe in a matter that lands in Oregon state court or under that state's jurisdiction. Even if you do not find yourself practicing under ORICWA, I hope you take away some good information that helps you support your clients – and families – in the future.
Background: Federal ICWA
There is much to talk about when it comes to ICWA, but if you are new to this topic, I encourage you to pursue your own research. I have provided some resources for readers for more in-depth information in the endnotes. To start, Congress passed the federal Indian Child Welfare Act in 1978 ("ICWA").[2] This law sets the foundations for ORICWA, and you should also be aware that there are binding regulations[3] and somewhat unhelpful (non-binding) guidelines, as well. Both the regulations and the guidelines came out in 2016. If you want to look at some good guidelines, I recommend taking a look at the 2015 guidelines,[4] which are much more helpful and representative of best practices. If you are short on time, I recommend starting with the regulations, which also cover the law.
ICWA applies whenever there is reason to know that a child is an Indian Child in a child-custody proceeding in state court. ICWA defines an Indian Child as a child who is (i) under 18 and either (ii) a member of a federally-recognized tribe or (iii) the biological child of a member and eligible to become a member themselves. A child custody proceeding does not include custody disputes between parents, but rather several involuntary and voluntary proceedings that would remove a child or terminate parental rights.
The statute bears close reading here, because these proceedings not only include foster care and termination, but guardianship cases, as well. The law was passed in light of evidence that Indian families commonly faced unwarranted removal of their children from their homes – so much so that before the law was passed in 1978, at least a quarter of all Indian children were being taken, and most of them were being placed outside their families and cultures. Over 30 years later, the statistics are not much better, as many lawyers and judges either struggle with or fail to apply the law.
In order to better enforce the law and fill in the gaps that the statutes and regulations have left behind, nine states have enacted their own laws. Section 1921 of ICWA provides that where state or federal law provides a higher standard of protection, the court shall apply the higher standard. Another state neighbor, Washington, passed its own ICWA law in 2011. Oregon is one of the more recent states to join this trend. Oregon's state legislature unanimously passed ORICWA[5] on June 26, 2020 and the law went into effect on January 1, 2021.
Comparing ORICWA with the Federal ICWA
ORICWA restates many sections of the original ICWA and the 2016 federal regulations; however, there are some key differences. The remainder of this article will focus on how ORICWA addresses the best interests of an Indian child, fathers' rights, qualified expert witnesses, active efforts, and placement preferences. However, readers should also be aware of ORICWA's sections on jurisdiction, transfer, notice, right to counsel for the Indian child and parents, and the right of each party to examine documents. Placements and terminations can be overturned if these sections are not followed. To learn more, I encourage you to read the statute, but I also would like to point out that there is a very helpful benchbook available to you.[6]
Best Interests of an Indian Child
Section 5 of ORICWA contains a unique best interests of the Indian child analysis that the federal law does not. Under ORICWA, the juvenile court is instructed to consider the following five factors in consultation with the Indian child's tribe: (i) the protection of the safety, well-being, development and stability of the Indian child; (ii) the prevention of unnecessary out-of-home placement of the Indian child; (iii) the prioritization of placement of the Indian child in accordance with ORICWA's placement preferences; (iv) the value to the Indian child of establishing, developing or maintaining a political, cultural, social and spiritual relationship with the Indian child's tribe and tribal community; and (v) the importance to the Indian child of the Indian tribe's ability to maintain the tribe's existence and integrity in promotion of the stability and security of Indian children and families.
Before ORICWA, courts could infer some of these factors into the best interests of the child analysis; however, many did not. ORICWA clearly states that the enforcement of the law is meant to effectuate the best interests of the child by taking into account cultural significance. Many of these factors have been repeatedly shown to support the resiliency of all children removed from their homes.[7] It is my hope to someday see many of these factors integrated into the best interests of the child analysis for all children.
Fathers
Unmarried Indian fathers have had a fraught history of losing their children under ICWA. ORICWA's language is similar to the federal regulations in that paternity can be established under state, federal, or tribal law. However, ORICWA goes further to say that it also recognizes fathers who are recognized in accordance with tribal custom or if the man openly proclaims to be the father in court, to the Indian child's family, to Oregon's Department of Human Services, or to an Oregon licensed adoption agency.
Qualified Expert Witness
ICWA has always required that a qualified expert witness (QEW) testify before the court regarding whether continued custody by the parent or Indian guardian is likely to result in serious emotional or physical damage to the child, whether active efforts have been made, and the child's tribe's social and cultural standards around child rearing. However, historically many state agencies would just have a staff member, usually not a tribal member, and sometimes even the child welfare worker on the case, fill this role. That last practice was finally prohibited by the federal regulations, but petitioners still often fell short of finding a good QEW.
Having a QEW means educating the court on tribal practices and it is really meant to disrupt western bias in the placement of Indian children. For example, many children have been disproportionately taken away simply because many different adults in the community were involved in raising children, which does not really fit with western society's predominant views on family structure (e.g., the nuclear family unit). What may seem like neglect to an outsider, if both parents are away, is in reality a large network of aunties, uncles, grandparents, and more, taking care of the children. A QEW should be able to testify to this and clarify cultural misunderstandings.
To address the continued problem of getting this information before the state court, Section 17 of ORICWA specifically lists out who can be a Qualified Expert Witness, in order of priority: (i) a member of the Indian child's tribe or another person of the tribe's choice who is recognized by the tribe as knowledgeable tribal customs regarding family organization or child rearing practices; (ii) a person having substantial experience in the delivery of child and family services to Indians and extensive knowledge of prevailing social and cultural standards and child rearing practices within the Indian child's tribe; or (iii) any person having substantial experience in the delivery of child and family services to Indians and knowledge of prevailing social and cultural standards and child rearing practices in Indian tribes with cultural similarities to the child's tribe.
ORICWA also allows for other professional testimony, but prohibits any petitioning party or the employees of Oregon's Department of Human Services from serving as a qualified expert witness or a professional for purposes of giving testimony.
Active Efforts
Most child dependency proceedings rely on a reasonable efforts standard. This means that the petitioning party or child welfare services is required to provide reasonable efforts to try and keep families together, or reunite the child with them if the child has been removed. In 1978 ICWA raised the standard to active efforts; however, the law was vague and the standards of care a family received varied widely from state to state. The federal regulations helped to reinforce that active efforts really are a higher standard, but the examples in the guidelines were muddy. Section 18 of ORICWA emphasized the language of the regulations, but also offers specific requirements that make it easier to know if the petitioner or child welfare agency is on the right track and give the court an idea of what to look for.
ORICWA is clear that active efforts are a higher standard than reasonable efforts and requires that they must: (i) be documented in detail in writing and on the record; (ii) include assisting the Indian child's parent or parents or Indian custodian through the steps of a case plan and with accessing or developing the resources necessary to satisfy the case plan; (iii) include providing assistance in a manner consistent with the prevailing social and cultural standards and way of life of the Indian child's tribe; (iv) be conducted in partnership with the Indian child and the Indian child's parents, extended family members, Indian custodians and tribe; and (v) be tailored to the facts and circumstances of the case.
Here is one scenario comparing reasonable efforts with active efforts under ORICWA: Regarding a reasonable efforts standard, the petitioning party, such as the child welfare agency, might provide parents with a referral to services, such as to a Positive Parenting class and then follow up with the class's teacher to ensure the parents attended and were engaged. In an active efforts scenario, the petitioning party might meet with the family to determine the best services, work to overcome barriers like scheduling during work and finding childcare, locate culturally specific resources like Positive Indian Parenting or Parenting in 2 Worlds,[8] and offer the parents a ride to class. Afterwards, the petitioning party would check in with the parents to see how the resource was working for them. Active efforts are much more likely to ensure that families engage, feel empowered, and have a meaningful chance to stay together or reunite.
Placement Preferences
While the federal ICWA and the regulations have established placement preferences for temporary and permanent removal, ORICWA's Section 23 goes in depth into several different scenarios.
For substitute care, ORICWA first directs the petitioner to place children according to the child's tribe's preference. If such preferences are not available, then, in order of priority: (i) with extended family; (ii) in a foster home approved by the tribe; (iii) in a foster home with an Indian parent; or (iv) in an institution that meets the Indian child's needs and is approved by a tribe or operated by an Indian organization.
For guardianships, ORICWA again refers to tribal preference, but if unavailable then, in order of priority: (i) with extended family; (ii) with the family of a tribal member; or (iii) with an Indian family.
ORICWA also has a process for courts to follow in the event that a child is placed outside the placement preferences. In order to begin the process a party must move to make a placement contrary to the placement preferences, and the motion must detail why good cause exists. If there is an objection to the motion, the court must hold a hearing. Good cause may be based upon: (i) the Indian child's preference; (ii) the presence of a sibling attachment; (iii) the extraordinary needs of the Indian child; or (iv) proof that the petitioner performed a diligent search and was unable to find a home that met the placement preferences.
ORICWA does not accept (i) perception of the tribe's justice or social services system; (ii) perception of the tribe's justice or social services system; (iii) distance; or (iv) ordinary bonding and attachment as evidence of good cause.
Conclusion
ORICWA is one of the newest additions to an already large body of Indian Child Welfare law. This law is really important to understand if our clients or their families fall under Oregon jurisdiction. Even more, though, it may also help teach us about best practices in other areas of child welfare, and support more children by keeping them in their communities, in touch with their cultures, and connected to their extended families. All of these things are a part of the best interests of each and every child.
Although there is so much more to talk about, I hope that this article gives you a good place to start and that you will keep ORICWA's lessons in mind the next time you practice.
To learn more about ICWA View the Native American Rights Fund's short film on ICWA available on YouTube at https://youtu.be/VJCqeauLvY8. Access the National Council of Juvenile and Family Court Judges Benchbook available at www.ncjfcj.org. To learn more about ORICWA: look up the ORICWA 2021 Judicial Benchbook (link available in the end notes).
---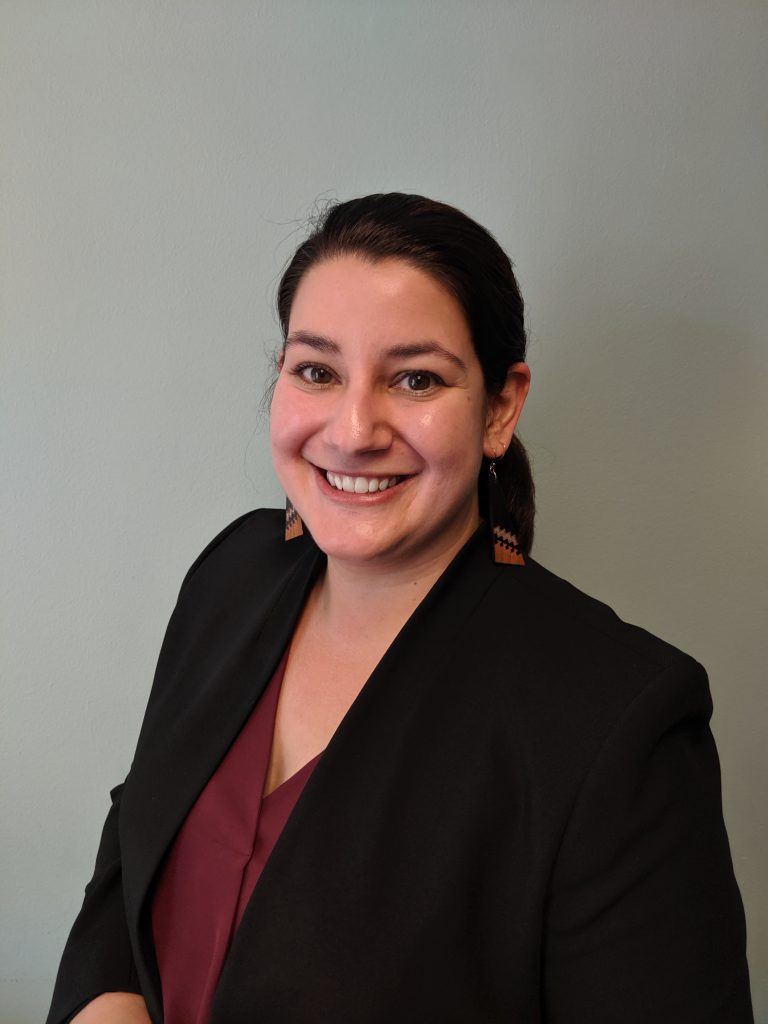 Shanna Knight is a staff attorney at the Small Business Legal Clinic at Lewis & Clark Law School in Portland, Oregon. While she now enjoys providing transactional business legal help to her awesome clients, she previously served as the ICWA Specialist for the National Indian Child Welfare Association.
Endnotes
[1] A note about terms: This article uses the term, "Indian," instead of "Native American" or "American Indian/Alaska Native" because both the federal and state laws use those terms.
[2] 25 U.S.C § 1901 et. seq.
[3] Indian Child Welfare Act Proceedings; Final Rule, 81 Fed. Reg. 38,778 (June 14, 2016), 25 C.F.R § 23.101 –23.144.
[4] Guidelines for State Courts and Agencies in Indian Child Welfare Act Proceedings, 80 Fed. Reg. 10146 (Feb. 25, 2015).
[5] Oregon Indian Child Welfare Act (ORICWA), Oregon Laws 2020, ch. 14. (At the time this article was written, ORICWA had yet to be published in the Oregon Revised Statutes. Readers can access the text of Oregon HB 4214 at https://olis.oregonlegislature.gov/liz/2020S1/Downloads/MeasureDocument/HB4214/Enrolled).
[6] Oregon Judicial Department Juvenile Court Improvement Program & Casey Family Programs Work Group. Oregon Indian Child Welfare Act (ORICWA) 2021 Judicial Benchbook, (Jan. 2021), https://www.courts.oregon.gov/programs/jcip/Documents/OregonIndianChildWelfareActBenchbook.pdf.
[7] See e.g., Ariella Hope Stafanson, Supporting Cultural Identity for Children in Foster Care, Child Law Practice Today (Jan. – Dec. 2019), https://www.americanbar.org/groups/public_interest/child_law/resources/child_law_practiceonline/january—december-2019/supporting-cultural-identity-for-children-in-foster-care/.
[8] Services differ from place to place. Here I reference the Native American Youth and Family Center's Parenting in 2 Worlds class in Portland, OR. Practitioners are going to have to do their own research to locate culturally specific resources. I recommend to always start with the child's tribe to see if they offer or refer families to services.