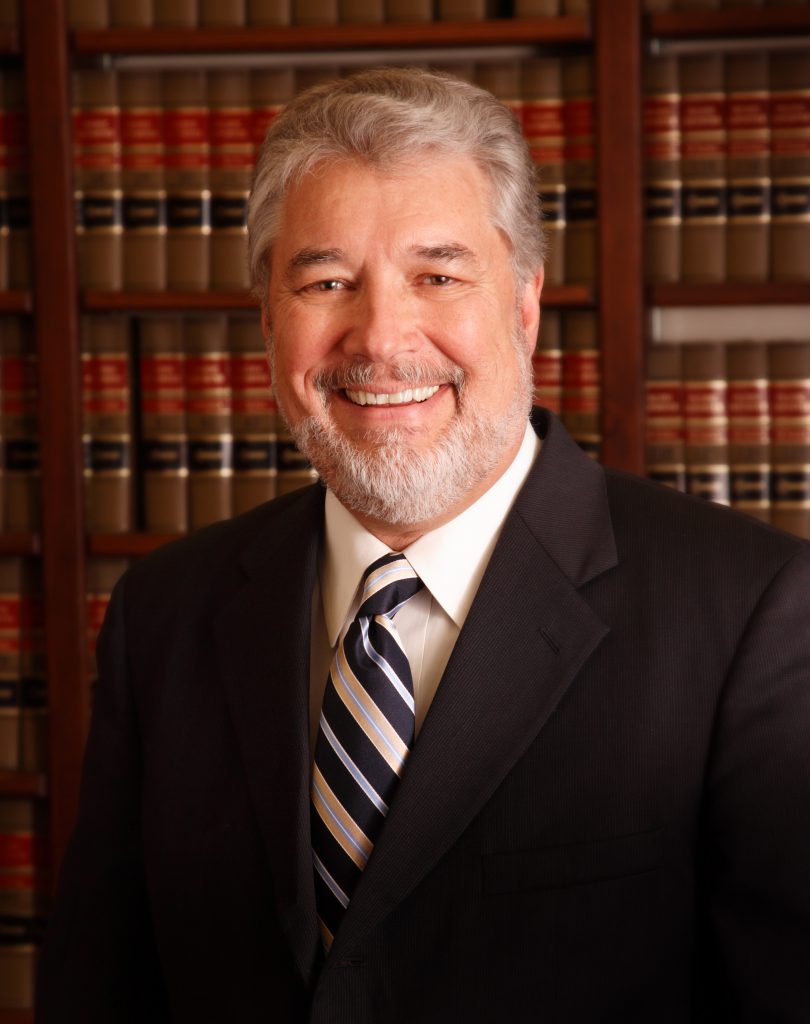 Distinguished Lawyer 2022
Published August 2022
William "Bill" Mauk has spent a career setting himself apart as one of Idaho's premier trial attorneys. Bill's practice has taken him through just about every area of practice, and as he notes, with a law degree being a "generalist degree" he has rarely shied away from clients with a challenging new cause.
Bill was born and raised in Pocatello, Idaho though he found himself journeying far beyond Idaho's borders in his formative years of education. Bill attended the University of Southern California in the 1960s where he became heavily involved in student politics and served as student body president. He then attended Cambridge University in England and upon his return received a letter notifying him of his admission to Columbia University for the master's program in political science.
After his first semester at Columbia, Bill took leave from his graduate studies to join the national staff of the first Earth Day in Washington, D.C. Upon returning to Columbia, he began working on a thesis project regarding the state action doctrine, arguing that students attending private universities which received public funding should be entitled to due process protections in disciplinary proceedings His many hours in the Columbia Law School library caused a pivot in his academic career. With no initial plan to be a lawyer, he finished his thesis and decided to take the LSAT.
At the time of his law school applications, Bill jokes that he ended up back in Washington D.C. due in part to the pressure of his then-girlfriend's mother. She introduced him to a new law school opening in D.C., the Antioch School of Law, which was based on a clinical framework, rather than the traditional classroom and lecture format. In addition to core courses, one third of the academic credits involved handling real cases with real clients under faculty supervision.
He found the law fit his temperament well particularly the ability to "help people and be involved in making social change." By the time he graduated, Bill had argued a claim before the national Board of Veteran Affairs, worked on a brief to the U.S. Circuit Court in D.C. and tried five criminal cases, including the first jury trial since the law school's inception.
Another requirement of the law school was to participate in an internship. Bill was invited to take a job with the Clerk of the United States Supreme Court, however he turned it down – he recalls, "it was crunching numbers and doing stats. I wouldn't have enjoyed that." Instead, Bill contacted then U.S. Senator Frank Church who arranged an internship with the General Counsel of the Senate Interior Committee.
At the time the country was in the midst of the Arab Oil Embargo and Bill recalls he had the good fortune of working on emergency legislation, contributing background to committee hearings and supporting the Chairman during debate on the Senate floor.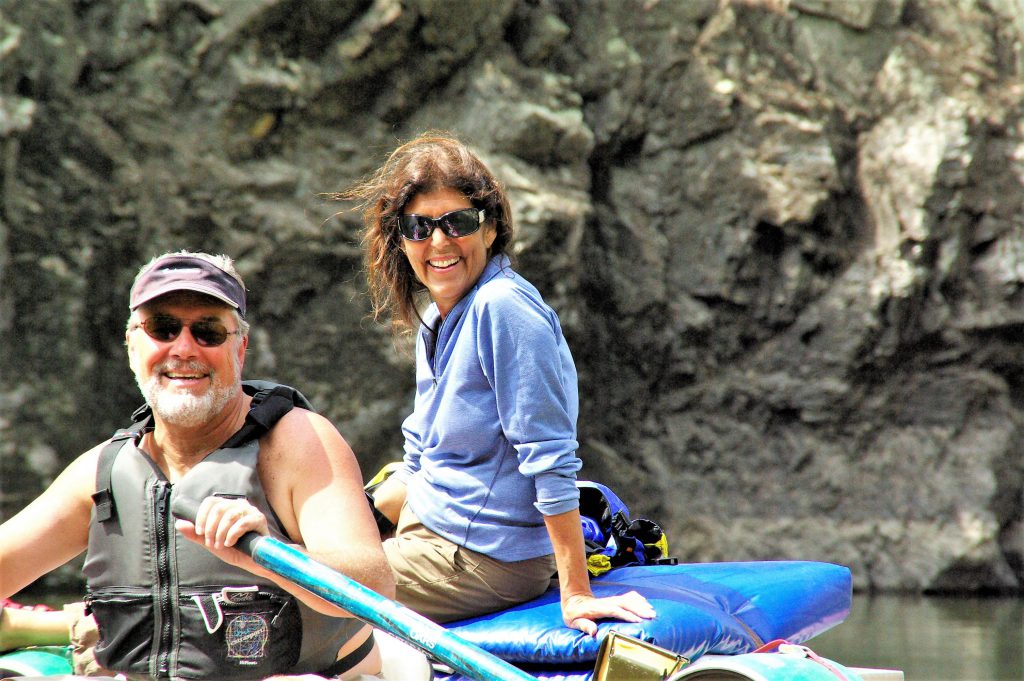 For Bill, law school also brought him a wonderful love story. Bill met his wife, Susan, during law school – a fellow classmate, they were married the week before both graduated from Antioch. After graduating, they turned West and interviewed for positions in Los Angeles, Albuquerque, Portland, Denver and Boise. Bill was hired to clerk for the Honorable Alan Shepherd, then Chief Justice of the Idaho Supreme Court. Susan was hired as a Deputy Attorney General and later served as the attorney for the State Board of Education.
Bill transitioned to private practice in 1976 and has since been a partner in a succession of small, litigation-oriented firms in Boise. He is currently the senior partner at Mauk Miller & Hawkins.
Early in his career, Bill established a reputation as a skilled litigator handling four notorious first-degree murder defenses, often with his partners, Craig James, and Michael Donnelly. The most publicized of these cases took place in a remote corner of Owyhee County where a confrontation over a poached deer between a buckaroo ranch hand and trapper, Claude Dallas, and two Fish and Game Conservation Officers escalated into a gun battle reminiscent of an Old West, leaving both officers dead and Dallas escaping across the desert, not to be apprehended for a year. After one of the longest criminal trials and jury deliberation in Idaho history, Dallas was acquitted of felony murder, but convicted of two manslaughter counts.[1]
The Dallas case became the subject of a feature article in Rolling Stone, two books and a television movie. Nonetheless, Bill resists those inclined to perceive it as defining his extensive legal career.
Among his most memorable cases Bill recalls a civil rights case ordering Ada County to remove juvenile offenders from its adult jails, the first successful gender discrimination jury trial under Idaho law – compelling Garden City to hire female police officers, two seminal Idaho cases recognizing the covenant of good faith and fair dealing in employment law and extending the claim of wrongful discharge in breach of public policy, a series of cases establishing the collective bargaining rights of Idaho firefighters, the first case requiring the Department of Water Resources to consider the public interest and environmental impacts when issuing water permits, a landmark case establishing the right of adoption by same-sex partners in Idaho, and over-turning the conviction of an inmate incarcerated for 20 years on Idaho's death row.
Aside from his dedication to his legal practice, Bill has also committed himself to providing pro bono legal services through several truly noble causes. In 2002 he moved to New York City for six months working for a group of volunteer trial lawyers called Trial Lawyers Care, selecting and helping present the first precedent setting claims to the September 11 Victim Compensations Fund.[2]
He currently serves on the board of Idaho Legal Aid Services and as the Chair of the Access to Justice Idaho Campaign going on six years. He proudly reports that since 2014, through the generosity of Idaho lawyers, Access to Justice has raised just shy of $1.5 million dollars to support the delivery of pro bono legal services to over 10,000 Idahoans.
In the category of recreation and hobbies, Bill enjoys whitewater rafting, photography, and cycling. He lightheartedly jokes that it is always a fun adventure to take his New York wife on the rapids with him. Bill is also an avid fly fisherman and takes advantage of all that Idaho's wilderness has to offer. Bill and Susan have two accomplished sons, two gorgeous, bright granddaughters, and one track-star grandson.
In appreciation for his distinguished career, Bill mentions three things for which he is immeasurably grateful. First, his wife, Susan. He notes, "Not simply because she's my wife. We have had the luxury of a marriage of two lawyers lasting over 47 years, with a shared understanding of the rigors and nuances of the practice of law, as well as the law itself." Second, his clients: "All those who have put their faith and trust in me to handle their life changing cases." And third, every one of the secretaries who supported his practice: "They cared about the clients, were invested in the righteousness of their claims and committed to getting a fair measure of justice."
---
[1] "Cases of the Century: Claude Dallas," 43 ADVOCATE 22 (2002).
[2] "TLC, 9/11 and Bill Mauk," 47 ADVOCATE 11; "A Semblance of Justice," 57 TRIAL 9 (Sept. 2021).