By Lindsey M. Welfley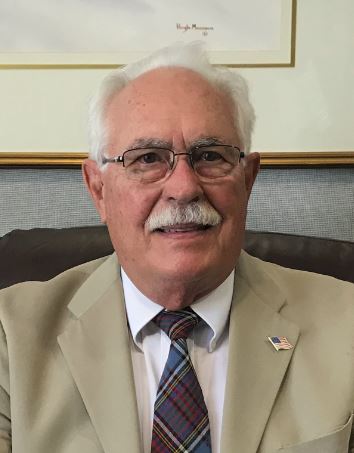 An Idaho native through and through, Justice Walters was born in Rexburg in 1938 and graduated from Idaho Falls High School in 1957. The path to law school began early for Walters; since his junior high days and into high school, the suggestion to go into the legal profession was ever-present – classmates had made it known they would be attending law school, Walters' ninth grade speech teacher encouraged the legal profession as a great choice, and on senior day before graduation local attorney Eugene Bush came to speak to the seniors interested in law. Walters recalled it was at that point "I knew I was headed to law school." He transferred to the University of Idaho receiving his L.L.B. in 1963 and later his Juris Doctorate. Justice Walters considers himself a lifelong learner and his subsequent academic achievements are a testament to that quality – Walters received an L.L.M. degree from the University of Virginia and has spent his career attending courses at the University of Washington Law School, New York University Law School, the University of Kansas School of Law, and the National Judicial College in Reno, Nevada.
Justice Walters was admitted to the Idaho State Bar in 1963, alongside admission to the United States District Court for the District of Idaho and the Ninth Circuit Court of Appeals. Walters served as a law clerk to the Chief Justice of the Idaho Supreme Court from 1963 to 1964 and then as an attorney for the Idaho Senate during the 1965 legislative session. It was at this time that he entered the private practice in Boise, practicing from 1964 until 1977 when then-Governor John Evans appointed him to the bench as District Judge for the Fourth Judicial District. Walters served in that capacity from 1977 to 1982 and served as Administrative District Judge of the Fourth Judicial District from 1981 to 1982.
In the early 80s, the Idaho Court of Appeals was in its formative stage. When the Court was officially created in 1981 Governor Evans named Walters as one of the three original members. Walters was then selected by the Chief Justice of the Idaho Supreme Court to serve as Chief Appellate Judge and was reappointed to that position on the bench through seven two-year terms, from 1982 to 1997. By the late 90s, Walters had built a reputable tenure on the bench – in preparation for his next judicial appointment. In 1997, Walters was appointed by then-Governor Phil Batt as the 50th Justice to serve on the Idaho Supreme Court. Walters was elected in May 1998 to a six-year term on the Court. He retired in July 2003 but continued to work for many years as a senior justice.
While holding onto his Idaho roots, Justice Walters' career took him all over the country for leadership and educational opportunities alike. Walters was a member of the American Bar Association for over 25 years and served on the Board of Directors for both the American Judicature Society and the Idaho Law Foundation, Inc. Walters served as an officer and president of the Council of Chief Judges of the State Intermediate Courts of Appeals, and during his tenure developed lifelong friendships among judges at the trial court and appellate court levels nationwide. For over 20 years, both before and after retirement, Walters served as a visiting judge for the International Law and Technology Moot Court competition each fall at the John Marshall Law School in Chicago, Illinois – an experience he mentions was "great fun, meeting contacts from all over the country who are just true, great friends."
Back in Idaho, Walters chaired the Idaho Supreme Court's Criminal Rules Committee, the Jury Reform Committee, and the pattern Criminal Jury Instructions Committee. He was active in many community affairs, serving as President of the Vista Lions and of the Boise Jaycees and as an instructor for numerous continuing legal and judicial education programs with the Idaho State Bar and at the University of Idaho College of Law. During his tenure on the Idaho Supreme Court, the Court of Appeals and the District Court, Justice Walters participated in over 4,200 appeals. At the time of his retirement, he had been the author of 1,372 appellate opinions. Following his retirement in 2003, Justice Walters continued to serve in the judiciary as a Senior Judge, sitting as a judge pro tem with the Idaho Supreme Court and the Idaho Court of Appeals, continuing to write opinions for both courts and serving as an Appellate Settlement Conference mediator and Idaho State Bar discipline investigator.
Aside from strictly law-related volunteer commitments, after retirement, Walters served for 10 years as a trustee with the Idaho State Historical Society and in 2018 received the Society's Esto Perpetua Award for his contributions to the preservation of Idaho history. He volunteers as a tour guide at the Old Idaho Penitentiary and as a docent at the Idaho State Historical Museum.
In 2015, Walters received the prestigious George G. Granata, Jr. Professionalism Award from the Idaho Judiciary for his contributions and service as a motivating and inspirational role model to his colleagues on the bench. He and his wife, Harriet, have been married for 60 years and have three children: Craig, Robyn and Scott, seven grandchildren and three great-grandchildren, expecting another in August 2019.
---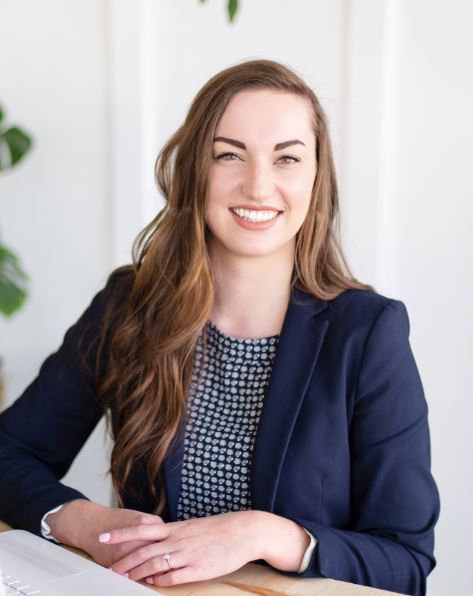 Lindsey M. Welfley is the Communications Director for the Idaho State Bar and the Idaho Law Foundation, Inc. She has worked for the Idaho State Bar since 2015. Lindsey received her B.A. in History from Grand Canyon University in Phoenix, Arizona and is a certified social media marketer. In her free time, Lindsey enjoys cooking international cuisines, reading classic literature, and playing with her two pets.