By Lindsey M. Welfley
William (Bill) Gigray is a Caldwell native and has been a longstanding positive force in his local community for decades. Bill grew up around the legal profession; his late father, William Gigray, Jr., was a member of the Idaho State Bar for over 60 years and instilled the importance of family, faith, community service and giving back. After Bill graduated from Caldwell High School, he followed in his father's footsteps and decided a career in the legal profession was the right fit for him.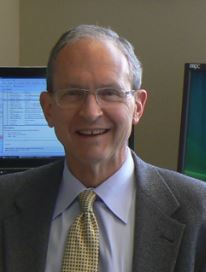 Bill is a two-time Vandal, having attended the University of Idaho for both his undergraduate and graduate degrees. Bill received his B.A. from the University of Idaho in 1969. Immediately thereafter, he attended the University of Idaho College of Law. Bill met his wife during their time at the University of Idaho together and in 1971, Bill married Barbara Anderson. Bill graduated with his Juris Doctorate one year later, in 1972, and together Bill and Barbara moved from Moscow to Boise, then Portland before finally settling in Caldwell. Bill was admitted to the Idaho State Bar in 1973 and is also admitted to the Federal Courts, United States Supreme Court, and the Ninth Circuit Court of Appeals.
Upon graduation from law school and admittance to the Bar, Bill began in private practice in Caldwell with the Gigray Miller firm until 1990 and subsequently continuing as a shareholder of the law firm of White Peterson in Nampa. He practices municipal law, business law, estate planning, governmental law, probate, and real estate. As part of his distinguished career, Bill has served in several leadership capacities both Bar-related and otherwise. Bill served as Third District Bar Association President early on in his career, from 1978 through 1979. He held a position on the Idaho Trial Lawyers Association Board of Directors from 1998 through 2003, serving as the President of ITLA from 2001 through 2002.
Additionally, Bill is a member of several reputable organizations and committees. In Idaho, he is a member of both the Idaho Supreme Court Civil Rules Committee and the Idaho Supreme Court Civil Rules Ad Hoc Committee. On the national scale, Bill is a member of Trial Lawyers of America and the National School Boards Associations' Council of School Attorneys.
In 2006, Bill was awarded the Idaho State Bar Professionalism Award for his admirable embodiment of professional courtesy throughout the duration of his career. When interviewed for that award over a decade ago, Bill expressed his belief that professionalism as a virtue is grounded in respect for each other and for the rule of law that he and his legal peers serve. Those sentiments, and his beliefs, have not changed. He states: "How we conduct ourselves in this practice toward our clients, with the people we deal with on behalf of our clients and with each other matters a great deal." He goes on to say, "Without professionalism, there is no profession."
Bill is equally committed to community engagement outside the legal world and is heavily involved in both his church and civic groups. Over the years he has served as president of the Jaycees, Optimist Club, Greenbelt Civic League of Caldwell, Inc., the Caldwell Foundation for Education Opportunity, Inc., the Foundation for Ada/Canyon Trails Systems, Inc. (FACTS), and is currently the Moderator of the Permanent Judicial Commission of the Synod of the Pacific of the Presbyterian Church, U.S.A. He has spent countless hours doing school board work and municipal work; both of which have made marked positive impacts on the communities in which he's worked.
Just as Bill's father left a legacy by way of another generation of Gigray attorneys, so too has Bill. He and his late wife, Barbara, have three children; Anne, William IV, and Mary. Their daughter, Mary Gigray of Caldwell, is also an Idaho attorney. Mary continues the Gigray legacy in the legal profession and is a public defender in Canyon County. She is known by her colleagues as a noteworthy lawyer and another great member of her community and of the Bar – virtues instilled by her father. After Bill's wife passed away, she relocated to Canyon County.
---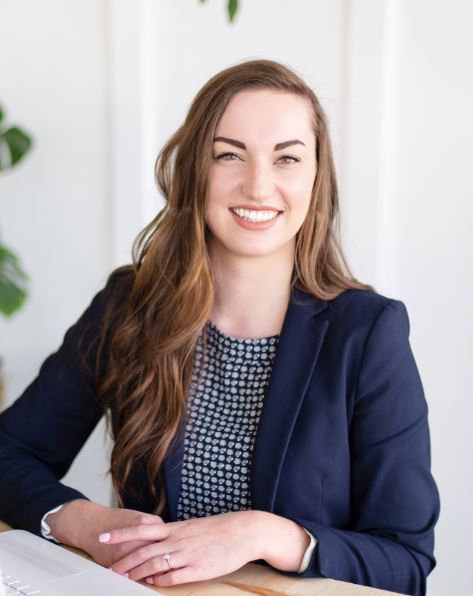 Lindsey M. Welfley is the Communications Director for the Idaho State Bar and the Idaho Law Foundation, Inc. She has worked for the Idaho State Bar since 2015. Lindsey received her B.A. in History from Grand Canyon University in Phoenix, Arizona and is a certified social media marketer. In her free time, Lindsey enjoys cooking international cuisines, reading classic literature, and playing with her two pets.