By Carey A. Shoufler
Idaho was well represented at the recent National High School Mock Trial Championship in Athens, Georgia. Idaho's courtroom artist, Mikayla Dougherty, placed third in the National Courtroom Artist Contest and Laina Wyrick from Idaho's national mock trial team was one of only 10 students chosen as an Outstanding Witness. One note of interest: Mikayla's award-winning drawing includes Laina on the witness stand.
Laina Wyrick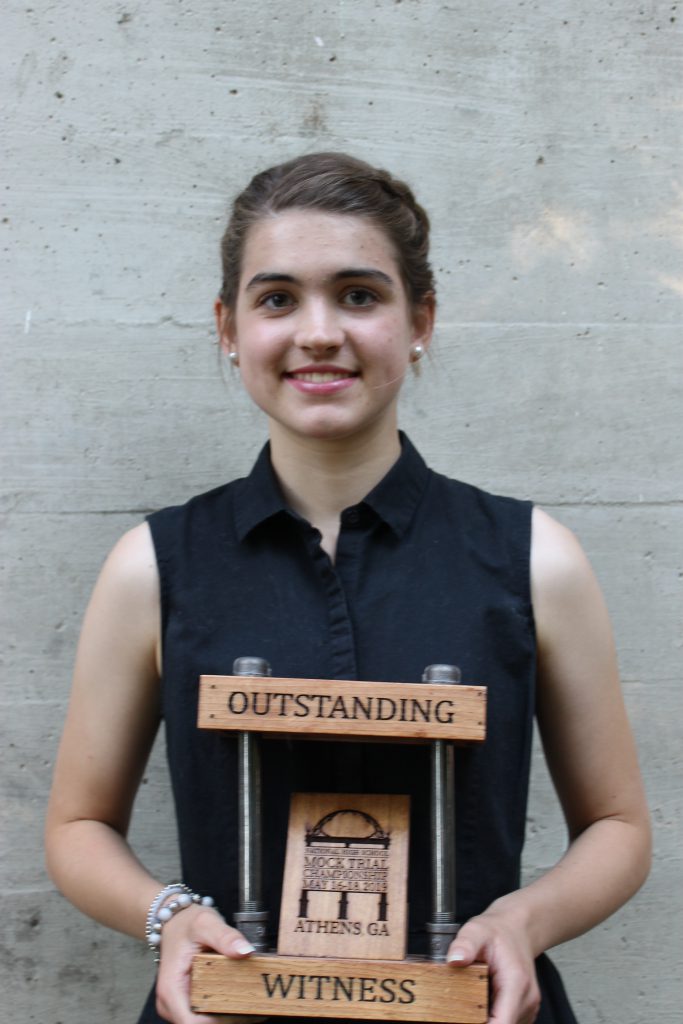 More than 140 students play witness roles at the National Mock Trial Championship and only 10 of those students receive an Outstanding Witness award, as determined by the judging panels over four rounds of competition. This year, Laina Wyrick from the Logos School in Moscow was one of those students.
Laina participated in mock trial for three years. During that time she took on both attorney and witness roles for her team and always played the role of expert witness. Her coach, Chris Schlect, indicated that she has a superior technical mind, which made her a formidable expert witness. Chris said, "She knew the case better than the opposing attorneys and could not be touched in cross-examination. She parried tough questions with refined distinctions while holding her ground when she needed to, all the while maintaining an air of scientific objectivity that is the hallmark of a strong expert witness."
Laina recently graduated from Logos and will be attending Washington State University in the fall, where she will be studying physics and mathematics.
Mikayla Dougherty
Mikayla Dougherty from Lewiston High School represented Idaho in the National Courtroom Artist Contest. Her task was to observe trials with an eye toward finding the most interesting or newsworthy action and accurately depicting a chosen scene in a sketch that was completed during a two-hour round of competition. The National Courtroom Artist Contest was piloted in Boise in 2016 and follows a similar format to Idaho's contest, with the top three entries acknowledged at an awards ceremony at the end of the competition weekend.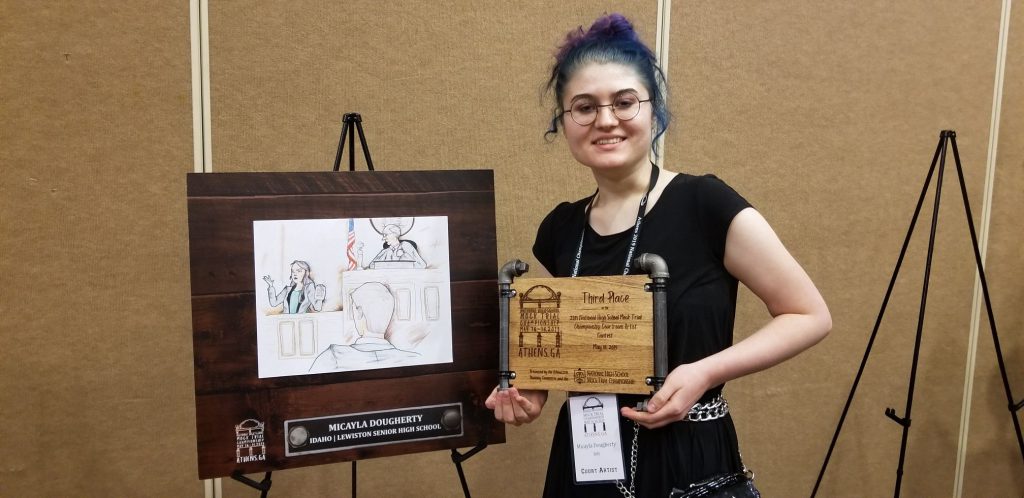 This was Mikayla's first year participating as a courtroom artist. As someone who is interested in art, (in fact, Mikayla will begin her studies next year at University of Nevada Las Vegas in fine art, with a focus on drawing, painting, and printmaking) she was excited when she heard an announcement saying that one of the ways she could participate in mock trial was as a courtroom artist. She says it ended up being a really good experience for her. "I was so excited when they called my name. There were so many talented artists who participated and it's was an honor to place in the top three."
Mikayla traveled to Athens with her teacher and mock trial coach, Shannon VanBuren, who believes that courtroom art is a great opportunity for student-artists to improve their skills and present their work to others. "It has been such a wonderful experience to have the courtroom artists as part of the mock trial program. They bring a vibrant spirit to the competition and it has always been great seeing their work." Ms. VanBuren was proud of what Mikayla accomplished at the national competition in Athens. "She had an opportunity to experience new ways to portray scenes and better her art."
The Idaho Law Foundation and the Law Related Education Program congratulate Mikayla and Laina for their well-deserved awards. We are proud to count them among our mock trial participants and wish them success in their college careers.
For more information about Idaho's Mock Trial Program, contact Carey Shoufler at cshoufler@isb.idaho.gov or visit the Mock Trial website at idahomocktrial.org.
---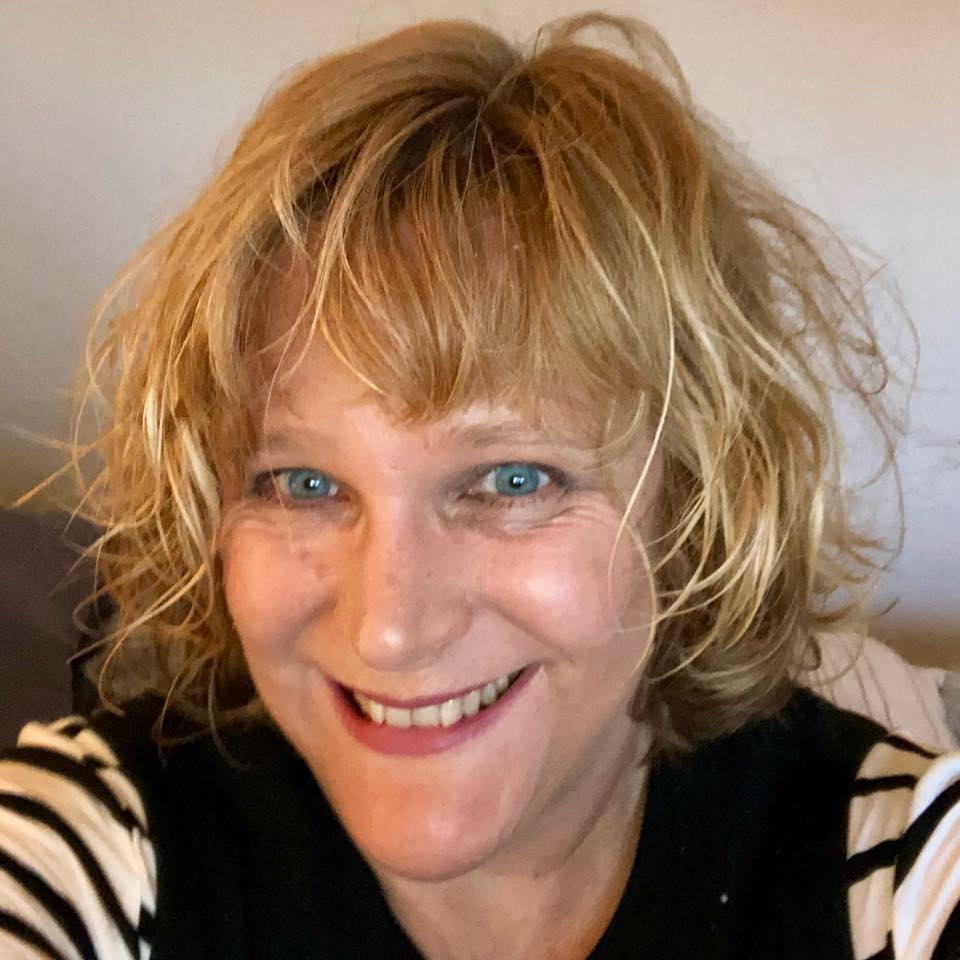 Carey A. Shoufler has served as the Development and Law Related Education Director for the Idaho Law Foundation for over 13 years.