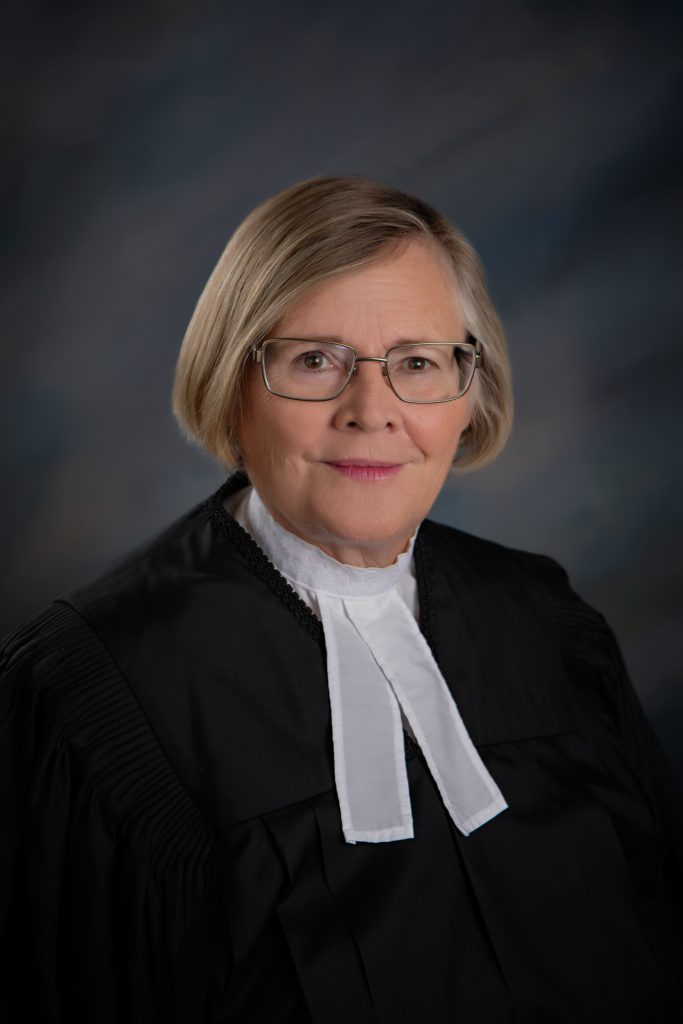 Distinguished Jurist 2021
Fourth District Judge Deborah Bail boasts a career filled with historic milestones for the legal profession in the State of Idaho. Admitted to the Idaho State Bar in 1975, Judge Bail is one of Idaho's first 50 women lawyers, later claiming another first with her appointment as Idaho's first woman District Judge. She has been at the helm of ushering in many marked improvements to the lives of Idaho's citizens, both early in her legal career and as a member of Idaho's judiciary.
Considering herself a Midwesterner at heart, Judge Bail was born in Wichita, Kansas where she and her family lived until her early teens. Her father was an engineer, and her mother had a degree in archaeology. Both parents were encouraging of all endeavors, consistently instilling the perception that there was not a single thing women could not – or should not – pursue. It was not until her entrance into college that Judge Bail was met with even the slightest indication that society at the time may have a different point of view.
At the end of Judge Bail's high school career, her family moved to Hawaii and she attended the University of Hawaii for two years. Judge Bail then transferred to Lewis and Clark College in Portland where she finished her undergraduate education and received her B.A. in History in 1971. Judge Bail recalls always holding on to the assumption that she would have some sort of career and she considered both the medical and legal professions.
To some degree, the law was always in her peripherals, as her family history is steeped with strong ties to the legal profession – female ancestors on her mother's side of the family had been blazing the trail for women in the law since well before this Nation's inception. One of her mother's ancestors, Margaret Brent, was the first woman in the soon-to-be United States to perform legal services, representing the royal governors of both Maryland and Virginia in the 1600s. Another of her mother's ancestors served as George Washington's lawyer and spent time as Thomas Jefferson's law partner. He was a judge who trained many young lawyers. He presided over the Constitutional Convention when Benjamin Franklin was unavailable.
Some may say these early influences set the course for Judge Bail's later career trajectory indefinitely. What is certain, Judge Bail recalls, is that she was drawn to the practice of law after witnessing the good things lawyers were doing to improve the lives of people nationwide during the dynamic years of the 1960-70s while she was in college.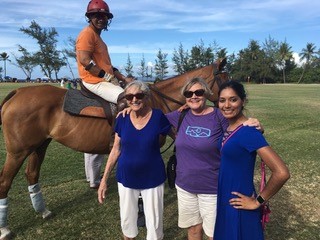 After her undergraduate education, Judge Bail remained in Portland and attended Northwestern School of Law where she received her Juris Doctorate. She viewed her entry into the legal profession as an opportunity to make real change in the lives of those around her. Immediately after graduating with her J.D. she received the Reginald Heber Smith Fellowship – the first from her law school to do so. This brought her to Idaho where she worked with the Boise office for Idaho Legal Aid Services, Inc. from 1975 until 1977. One of her early practical lessons that was not taught in law school– keep a box of Kleenex at your desk for your clients.
Her time in public service law resulted in another first, the establishment of Emergency Housing Services – the first shelter in Idaho for homeless women and their children, and victims of domestic violence. These new services in Idaho came ahead of the curve of many more densely populated, urban centers around the country. Following the conclusion of her fellowship, Judge Bail began work developing legal services for the elderly in Idaho.
In 1978, Judge Bail transitioned back to her original love of trial work. She handled civil matters and prosecuted federal cases as an Assistant U.S. Attorney for the District of Idaho. She enjoyed this work until 1983, when she was appointed to the District Court bench by Governor John V. Evans. Judge Bail took office on April 18, 1983 as the first woman District Judge in Idaho. During her tenure on the bench, she has served as a pro tem on both the Idaho Supreme Court and Idaho Court of Appeals. Hearkening back to her love of public service law, she continues to lead efforts to reduce costs in district court cases while improving public access to the court system for Idaho's citizens.
Judge Bail points to two notable moments in her career as being those of personal importance. First, her work on Idaho Schools for Equal Educational Opportunity v. State of Idaho from 1990 to 2005 left a marked impression on how she views her role as a judge. Throughout the course of this case, Judge Bail notes the incredible responsibility that comes with issuing a decision that holds such far-reaching implications. In this case, Judge Bail mentions coming to terms with the possible ramifications of doing what she deemed to be the right thing, despite the possible unpopular opinion to the contrary. The Idaho Supreme Court's decision to uphold her judgment that Idaho's system for funding school construction projects was unconstitutional was a welcomed one.
Second on the list of rewarding career moments is the beginning of Judge Bail's responsibilities as a treatment court judge in 2017. In addition to maintaining a heavy docket of both criminal and civil cases, Judge Bail is responsible for Ada County Drug Court 1, where she works with defendants who are trying to gain control of their addiction and build law-abiding, productive lives that they truly enjoy. Judge Bail has found this time to be incredibly rewarding and notes the importance of utilizing evidence-based practices for this most vulnerable population.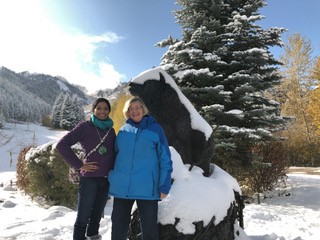 Judge Bail's service to the community, both legal and otherwise, stretches far and wide. She served as a faculty judge for the University of Virginia College of Trial Advocacy in 2008 and as a presenter at the Osher Institute on Criminal Sentencing in 2011. Her time on several Court committees has included that of the Idaho Civil Rules Committee, Judicial Fairness Committee, Judicial Education Committee, Criminal Jury Instructions Committee, and the Gender Fairness Task Force. She served as the Chair of the Idaho Law Foundation's Law Related Education Committee, as both past president and officer of the Idaho District Judges' Association, has volunteered with the Idaho Mock Trial program, and was a speaker for the Citizens' Law Academy on sentencing. She enjoys interacting with children and adults and introducing them to the legal system.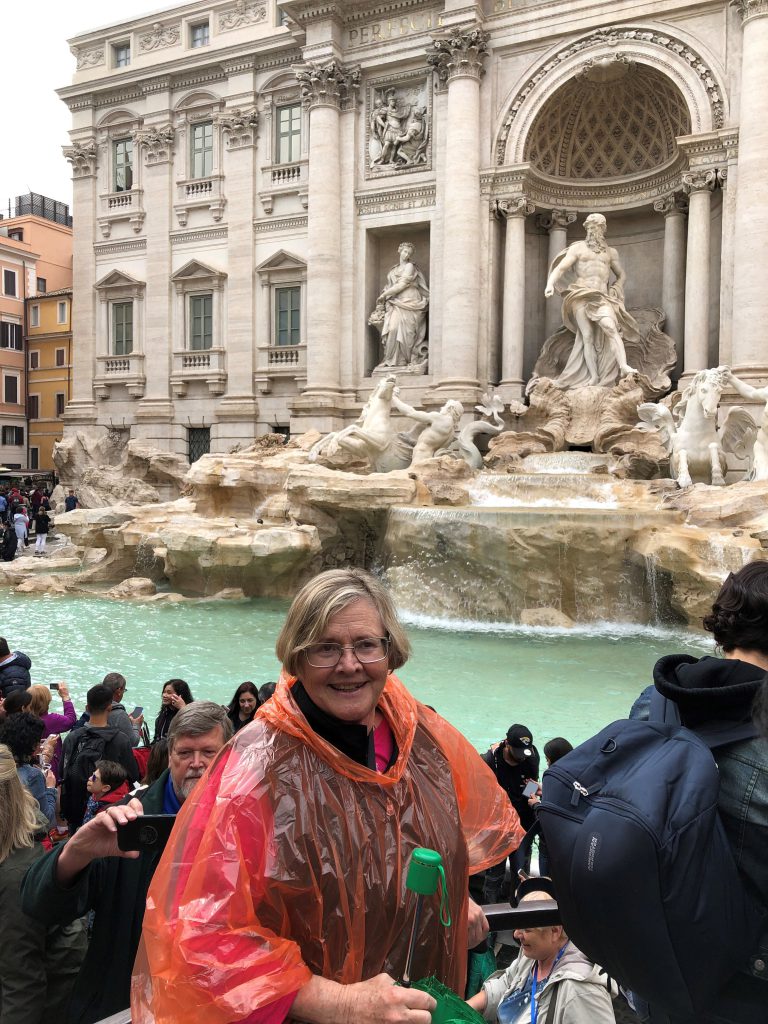 Judge Bail has also served on the Board of Directors for the Presiding Bishop's Fund for World Relief, the Board of Trustees for the Church Divinity School of the Pacific, and the Board of the Rotary Club of Boise – also being one of the first women members. She is a former member of the St. Luke's CARES Advisory Board and served on the Board of Directors for the Small Village Foundation, a Boise-based foundation sponsoring adult and youth service trips to South Africa to work with underprivileged populations in the Zulu heartland.
Judge Bail has a daughter who she adopted from India as a young toddler; Basanti considers herself an Idaho native and works at Micron Technology. Together they have worked on various projects that address homelessness in Boise. Judge Bail is an avid traveler, loves golfing and mystery novels.
After decades of committed service to the people of Idaho and abroad, Judge Bail is preparing for a short sabbatical before taking status as a Senior Judge – a title she intends to change to "Special Ops Judge," since she lightheartedly says the nature of the work is specifically for "us highly trained operatives who just go in for targeted cases."
Judge Bail would like to extend her gratitude to her family, wonderful staff, the talented and skilled drug team, colleagues past and present and the many fine members of the Idaho state bar that she has had the opportunity to work with.