Sponsor:  Idaho Law Foundation, Inc. in partnership with Destination CLEs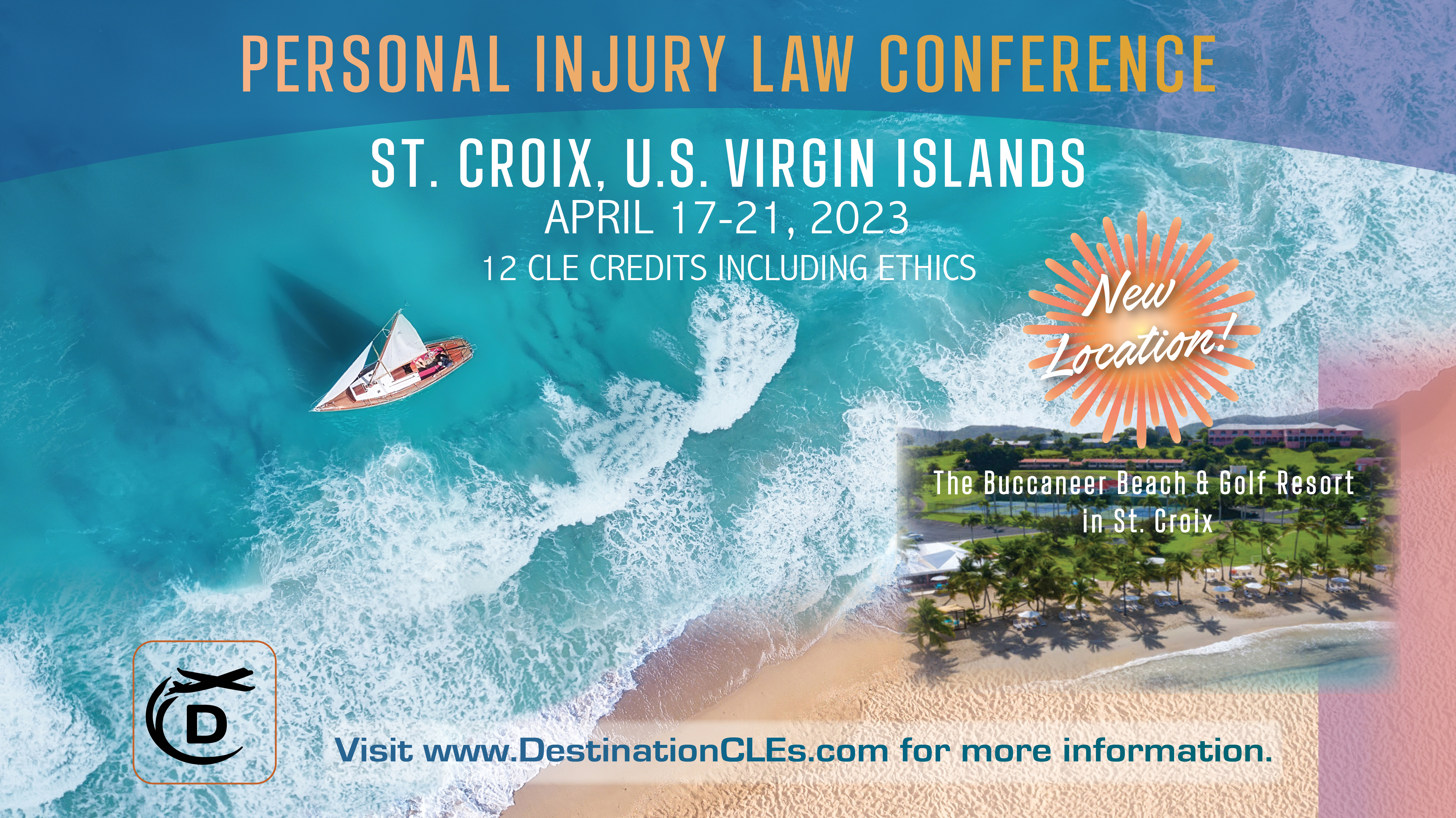 Join Destination CLEs for a CLE on Personal Injury Law at the Buccaneer Beach & Golf Resort in  St. Croix, U.S. Virgin Islands and earn up to 12 CLE credits.
Details on the CLE courses and registration fees can be found in the conference brochure.
CLE Sessions include:
Personal Injury
Witness Selection
Medicine and Injured Clients
Traumatic Brain and Spine Injuries
Mediation
Appellate Advocacy
For more information, please contact Mary DeSpain at 907-231-2111 or Mary@DestinationCLEs.com.