By Jeffrey A. Dodge
On my first day of law school, I walked into an imposing auditorium filled with dozens of professionally dressed students and faculty I would soon address as "colleagues." To get there, I spent nearly every dollar I had on the LSAT, application process, and relocation. As a first-generation student and a gay man, I felt out of place. Though my family beamed with pride as they saw one of their own go to college, and then law school, for the first time, I felt insecure and anxious at the "what ifs" ahead. As I listened to the dean speak at orientation, I suddenly felt paralyzed by the thought of difficult classes, three years of hard work, over $100,000 in debt, the Bar exam, and the elusive character and fitness process. I kept thinking: Do I belong here? Are there others in my class who are gay? Can I do this? I don't know any attorneys; how will I get a job?
Somehow, I wrested my limbs from paralysis and moved cautiously toward my future. It was not an easy decision to complete orientation and show up for the first day of classes. Many others from diverse backgrounds have the same sense of unease, often referred to as "imposter syndrome." Sadly it does not go away over time: some 16 years later, I often still feel like I don't belong or that I somehow got to where I am by pure luck. For those whose difference is seen before spoken, these feelings can be even worse. I can't imagine the daily worries around having physical limitations, presenting as a gender different than assigned at birth, or fearing someone will assume my immigration status based on the color of my skin. To carry those worries into law school and then manage the same workload as everyone else is a heavy burden to bear.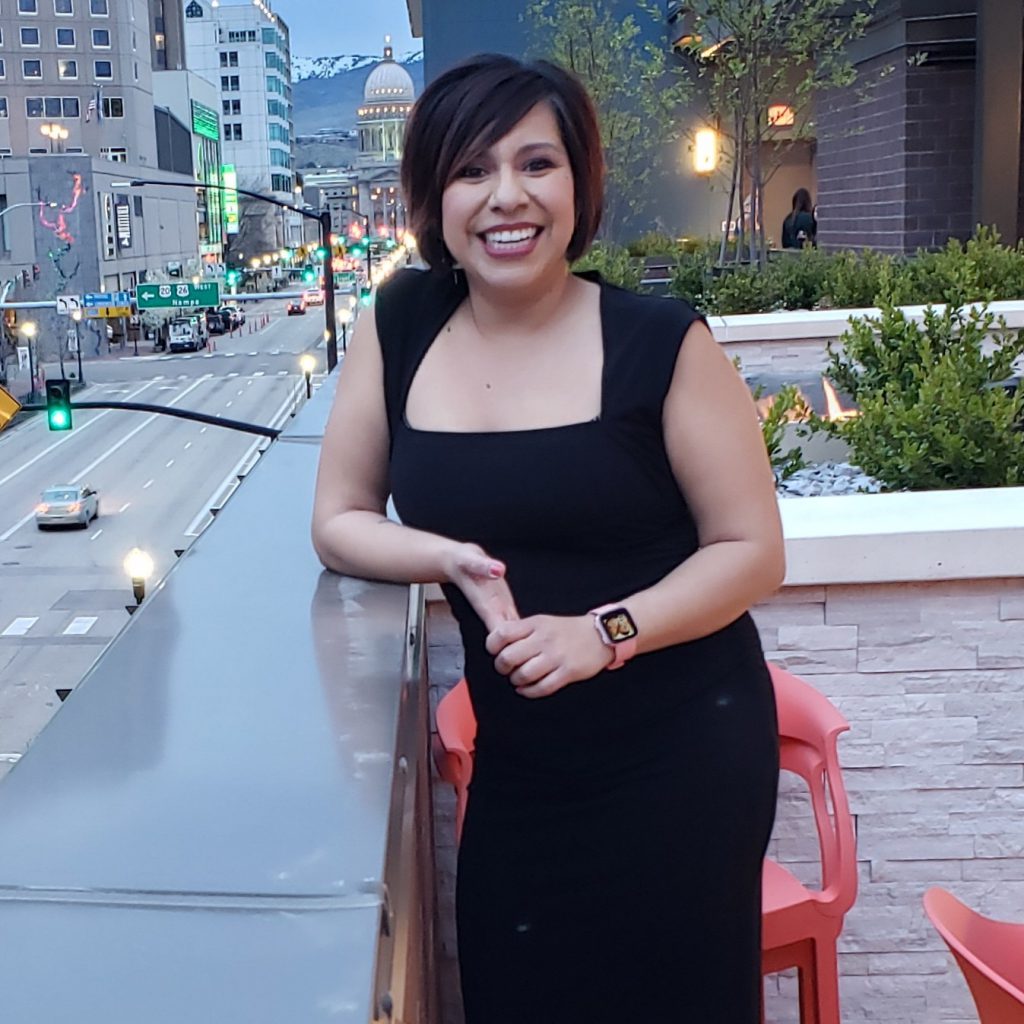 The experiences of our diverse students can be obstacles to their success in our profession. But it's those very experiences that make their engagement so important. Our diverse colleagues enrich and inform the legal profession's evolution, and how the profession supports and embraces them is critical to developing a more just society.
A Look at Diversity Data
Fortunately, Idaho's law schools are blazing trails in a state that does not naturally offer much quantifiable diversity. Current projections say that Idaho's population is hovering at just shy of 1.8 million people. Of that group, less than 9% self-identify as ethnically diverse.[i] Neighboring state populations, from which Idaho's law schools may more easily recruit students, don't offer much more in the way of diversity. Utah, Oregon, Montana, and Wyoming have, at most, a population that is 15% multicultural. Nationally, the demographics of attorneys aren't that much better with only 15% of lawyers identifying as multicultural and 36% being women.[ii] Both Idaho law schools should be commended not only for their commitment to enrolling diverse, students but also for doing so given these challenges.
In Fall 2018, Concordia University School of Law enrolled a class with 17% self-identifying as ethnically diverse and 30.5% women.[iii] Of the entire student body, 21% are multicultural and 34% are women. The multicultural diversity at the University of Idaho (U of I) College of Law is even higher with an entering class comprised of 26.5% self-identified ethnically diverse students and an entire student body that is 22% multicultural.[iv] Women made up 49% of the Fall 2018 entering class and are 44% of the entire student body.
All of this raises the question: How are Idaho's law schools transcending their population base and enrolling such diverse student bodies?
Programs that Embrace Diversity
National, statewide, and institutional efforts are at play in order to enroll incoming classes that are more diverse than the state population. The Council on Legal Education Opportunity, Inc. (CLEO), is a 50-year-old national organization committed to diversifying the legal profession through the Pre-Law Summer Institute, workshops, and resources. This program exists to help minority, low-income and disadvantaged groups access legal education. More than 300 students apply each year for 40 spots in the summer institute. The institute teaches students how to read and brief court opinions, prepare for law school exams, conquer the workload and stress in law school, establish productive study groups, and more.
In Fall 2015, four law schools, including the U of I, signed on to an experimental program that aimed to further increase access to law school for minority students. This program, the CLEO Legally Inspired Cohort (CLIC), enrolled five students at U of I who successfully completed the CLEO Pre-Law Summer Institute and CLIC four-day seminar. The CLIC Scholars had worked together with the intention of enrolling somewhere as a group. Once they began law school in Fall 2016, the students received continuous academic, financial, and other support services during their first year of study. The first five CLIC Scholars, all previously non-residents of Idaho, are set to graduate from U of I this month, and more are in the pipeline to graduate soon.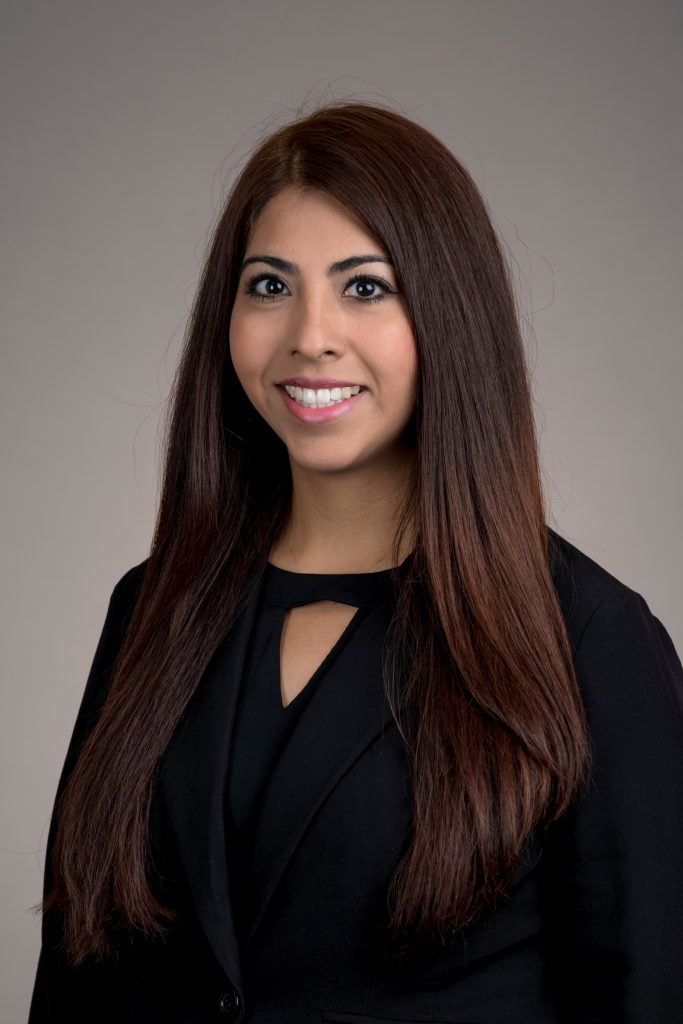 Concordia and U of I are also equally committed to the Idaho State Bar's Love the Law! program. An initiative by the Diversity Section, Love the Law! promotes diversity, equality, and cultural understanding to better serve the State's diverse citizenry. In particular, the Jennifer King Memorial Scholarship program has provided financial assistance for applicants' LSAT study courses, test fees, and Idaho law school application fees. This support eliminated the financial barrier to legal education in Idaho for diverse applicants, many of whom have gone on to pursue their Juris Doctor degrees.
Both Idaho law schools have made great efforts to attract and support diverse students through institutionally-developed initiatives. Concordia hosts a Women Leading Women breakfast series to connect female students with professional women in the Boise area for employment and leadership opportunities. It also signaled its openness to lesbian, gay, bisexual, transgender, and queer students by hosting the Interfaith & LGBT Summit in February 2019. The summit, part of Diversity Week, engaged attendees in the perceived tension between religious liberties and nondiscrimination solutions. In May 2016, the Admission by Performance program launched to acknowledge that standardized tests do not always predict law school success, particularly for underrepresented populations. The program resulted in increased enrollment and diversity in Concordia's incoming classes for the past three years. Lastly, Concordia has made efforts to be as accessible and supportive to veterans as possible. It works with veterans closely to utilize their benefits and supports them throughout their legal education.
At U of I, the College of Law's student diversity has resulted in inclusion on the U.S. News & World Report Top Law Schools for Diversity list. The richness of the student body ensures active diversity-related student organization efforts, like the Latino/a Law Caucus' pro bono and humanitarian trip to Othello, Washington, and the Women's Law Caucus' speaker series. The College maintains a Professionalism Education Program graduation requirement that includes programs on cultural competency and bias in the profession. Diverse students are also attracted to the Native American Law emphasis and Immigration Litigation and Appellate Clinic programs, amongst others. U of I also visits diverse middle and high schools to introduce law as a potential career path.
These programs and many others are just some of the reasons Idaho's law schools are successful at enrolling a more diverse student body than the population of the state. Through these efforts and the bridges they build with the bench and bar, the hope is that when students graduate they will be met with a profession equally supportive of their unique contributions. The transition can be intimidating, though, and the success of that relies heavily on the attorneys who welcome them.
Supporting the Transition to Practice
The role of law schools is to recruit, retain, and graduate diverse law students. But how employers evaluate and support these students as they become attorneys is something for members of the bench and bar to consider. Diverse attorneys have different and varied needs as they navigate a profession that does not look, sound, or relate to them in the same ways as other professions might. Much has been written about the connection between well-being and inclusion. That connection, or lack thereof, impacts attorney retention, business development, and morale.
Consider the following suggestions as ways to better support diverse colleagues:
Be an Active Mentor. Many studies have shown that diverse law students, and then attorneys, benefit greatly from having a mentor to help them navigate challenges and opportunities. Be conscientious and intentional about mentorship by having dedicated times to check in; introducing new clients, contacts, and organizations; supporting each other personally and professionally; and showing up for important moments.
Encourage Professional Association Involvement. Organizations like the Idaho Women Lawyers, the National Association of Attorneys with Disabilities, the National LGBT Bar Association and more are opportunities for diverse attorneys to connect with others and find professional and personal support. Colleagues who actively encourage diverse attorneys to engage with these associations will be seen as allies.
Make Room for Differing Views. A true benefit of diversity in the profession is that new ideas and beliefs are brought to the table. Though diverse perspectives may at times require a reexamination of commonly held beliefs, make room for these views in the least defensive way possible as forced cultural norms lead to exclusion. Ways of doing things, strategies on a case, operational processes, and many other "status quo" approaches may need to be questioned in the name of inclusivity.
Avoid Tokenizing. Few things are more off-putting than feeling tokenized or having one's difference on display and used for the benefit of others. As diverse attorneys enter new spheres of our profession, avoid over-relying on their identity as a basis for placing them on hiring or climate committees, assigning them a certain type of client, or limiting them to matters before certain courts. These attorneys deserve the richness of experiences provided by their employer and shouldn't carry the burden of the sole representative of diversity through service or unseen and unbillable work. Diverse law students and colleagues bring their background, skills, and life experiences to the classroom, the workplace, and the people they ultimately serve. Their contributions are both immeasurable and sometimes not fully realized until offered the support and environment they need to shine. Supporting a diverse and inclusive bench and Bar requires intentionality and hard work. I encourage us all to be self-reflective about ways we can contribute to these efforts.
---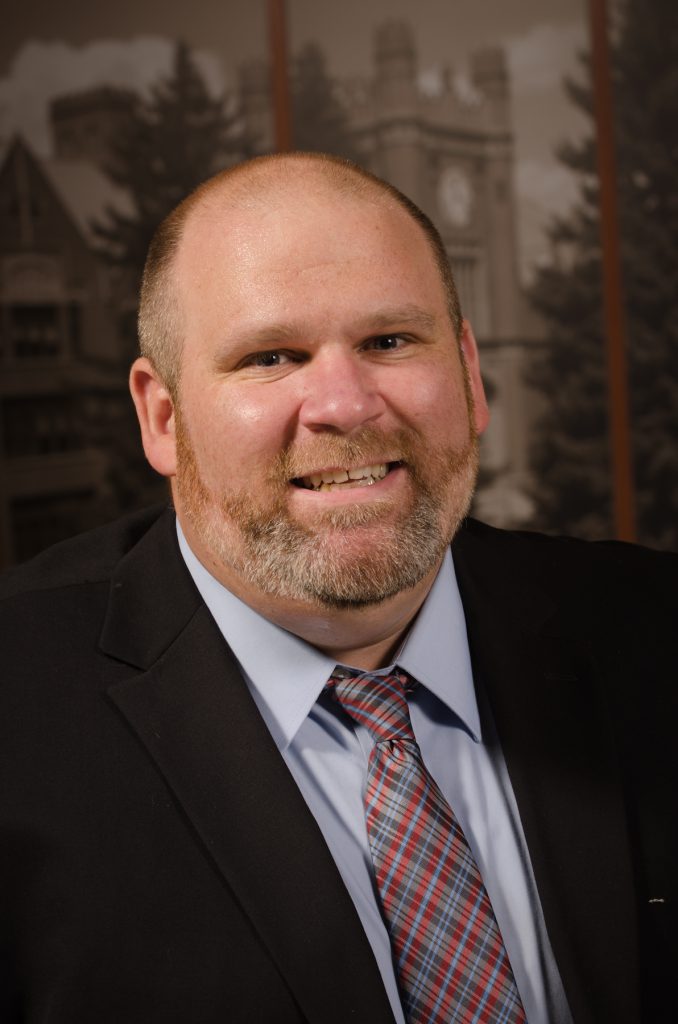 Jeffrey A. Dodge serves as the Associate Dean of Students, Academic Affairs & Administration at the University of Idaho. He teaches in the Family Law and International Human Rights areas. Dean Dodge is the chair of the AALS Sexual Orientation Section and just completed a two-year term on the LSAC Diversity, Equity, and Inclusion Committee.
---
[i] Idaho Population, http://worldpopulationreview.com/states/idaho/ (last visited May 2, 2019).
[ii] American Bar Association, National Lawyer Population Survey, https://www.americanbar.org/content/dam/aba/administrative/market_research/National_Lawyer_Population_Demographics_2008-2018.pdf (last visited May 2, 2019).
[iii] Concordia University School of Law, https://law.cu-portland.edu/admission-financial-aid/aba-required-disclosures (last visited May 2, 2019).
[iv] University of Idaho College of Law, https://www.uidaho.edu/law/admissions/aba-requirements (last visited May 2, 2019).