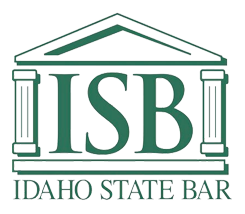 Resolution 23-01 Results
The Idaho State Bar membership considered and approved Resolution 23-01. The results and proposed rule changes have been submitted to the Idaho Supreme Court for its consideration.
Resolution 23-01 – The resolution recommends to the Idaho Supreme Court that I.B.C.R. 217 and the Bar Examination Grading Standards and Procedures be amended to provide that a passing score on the bar examination shall be a scaled score of not less than 67.5% (270) of the highest possible scaled score.
2023 Emergency Resolution Results
District
1st
2nd
3rd
4th
5th
6th
7th
OSA*
Totals
Members eligible to vote
443
229
326
2301
296
210
434
1439
5678
% of total membership
8%
4%
6%
41%
5%
4%
8%
25%
100%
Members voting
119
79
87
483
90
61
107
154
1180
% of members voting
27%
34%
27%
21%
30%
29%
25%
11%
21%
Resolution 23-01
For
53
45
47
287
56
44
67
94
693
59%
Changes to bar exam passing score
Against
66
34
40
196
34
14
40
59
483
41%
Total
119
79
87
483
90
58
107
153
1176
*OSA – out of state active