By Sue Pierson
The Idaho Volunteer Lawyers Program (IVLP) has been working to expand access to civil legal services through the addition of legal clinics.  Most attorneys have the ability to spend two hours at a legal clinic every month or two and therefore clinics are a great way to attract new volunteers and keep regular volunteers coming back.  Legal clinics also help IVLP increase the number of individuals it is able to serve.  In April, IVLP launched a general legal clinic at the Garden City Library.  IVLP works with Jamie Thill, Adult Services and Outreach Coordinator, to schedule and promote the clinics.  As of August 1st IVLP has held six clinics that served more than 50 clients, and which were staffed by 16 different volunteer attorneys with several volunteering more than once.
In May, led by the efforts of, Moriah Lenhart-Wees, IVLP's new Case Coordinator, IVLP held its first Family Law Clinic at the Canyon County Administration Building. IVLP partnered with the Canyon County Court Assistance Office (CAO) to offer the clinic following the CAO's family law workshop.  Once clients complete their forms at the workshop, they are able to meet with attorneys to obtain legal advice about their filing. The Canyon County family law bar, as well as various Canyon County government attorneys, have stepped up to volunteer, filling a huge need in their community.   Attorneys can sign up for this and all other legal clinics at www.idahoprobono.org.  IVLP will continue to focus on adding legal clinics in other parts of the state in an effort to close the access to justice gap in Idaho.
Now that fall is here, IVLP is looking forward to National Pro Bono Celebration Week, which takes place during the last week in October. The theme this year is domestic violence awareness and IVLP is busy working with various partners to plan events to celebrate general pro bono service as well as the generous Idaho attorneys who provide free legal services to low-income Idahoans.
Please plan on attending the Pro Bono Celebration Week Kickoff party on October 18th from 5:00-7:00 p.m. at JUMP in downtown Boise. Justice Robyn Brody will be the emcee for this mix and mingle event, during which the Idaho Military Legal Alliance will recognize its outstanding volunteers. Enjoy food, beverages, and some fun surprises as we come together to recognize and celebrate Idaho's pro bono community.
Stay tuned for details about our celebration events, including a CLE presented by Justice Brody, free legal clinics, and more ways you can make the time to make a difference!
---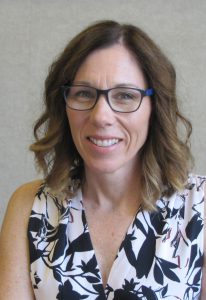 Sue Pierson is the Director of the Idaho Volunteer Lawyers Program. Prior to joining IVLP she was in private practice focusing on commercial litigation and employment law. Sue earned her bachelor's degree from Princeton University and obtained her Juris Doctorate from the University of Maryland School of Law.
---