By Edith L. Pacillo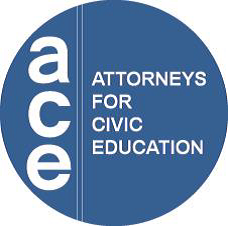 I love seeing a small group of attorneys recognizing a need, getting together, and then actually going out and making a difference. Providing opportunities for civic education in Idaho might sound a bit boring to some, but not this group. ACE puts on such a great fundraiser. No silent auction, no requests for donations, no bidding on puppies, trips or centerpieces – instead just an amazingly good improv comedy group providing an evening of laugh-out-loud entertainment in a comfortable and fun venue.

Trudy Fouser, Repeat Hilarity for Charity Attendee
Have you ever seen the TV show Whose Line Is It Anyway?  Well, Hilarity for Charity is a lot like that – creative, clever, and very entertaining – and all for a good cause:  Civic education in Idaho.  Audience member Regan Jameson described it this way, "My face hurt from laughing so much!"
In June, Attorneys for Civic Education (ACE) sponsored its sixth annual Hilarity for Charity event to raise funds for civic education programs in Idaho.  A dedicated group of local improv comedians has volunteered their time and talents to support this worthy cause for the last six years.  Idaho law firms and several Idaho State Bar Practice Sections have consistently and generously sponsored this fun event so that all funds raised from ticket sales go directly to three civic education programs in Idaho:  Idaho High School Mock Trial, We The People, and YMCA Youth in Government.
ACE is a public service project of the Idaho State Bar Government and Public Sector Law Section. ACE is run entirely by volunteer attorneys. Anyone can join – ACE membership is not limited to government attorneys.
The Idaho High School Mock Trial Competition, sponsored by the Idaho Law Foundation's Law Related Education Program, teaches students in grades 9-12 about the law and the legal system by participating in a simulated trial. Students from all parts of Idaho prepare a hypothetical legal case. Then, in real courtrooms, before real judges and attorneys, teams try their cases – from opening statements, through direct and cross-examination, to closing arguments, each team has its own attorneys and witnesses and must be ready to present either side of the case. Teams compete in one of three regional tournaments. The top 12 qualifying teams compete in the state tournament, and the state champion qualifies to compete in the national tournament.
The We the People: The Citizen and the Constitution Program, a program of the Center for Civic Education, promotes civic competence and responsibility among the nation's upper elementary and secondary students. The We the People textbooks and interactive strategies, relevant content, and the simulated congressional hearing make teaching and learning exciting for both students and teachers. Since its inception in 1987, more than 28 million students and 75,000 educators have participated in the We the People Program.
Youth in Government is a YMCA high school program run throughout the state of Idaho. Through experiential learning, teens develop leadership skills as well as policy and government knowledge. Teens run for and elect state officials for the program; they join their fellow Idahoan youth in April to lobby, defend, and pass bills through the House and Senate, and make oral arguments to the student judges of the "Idaho Supreme Court."
Each of these programs is in need of volunteer lawyers and judges in the classroom. ACE acts as a clearinghouse for teachers looking for lawyers and judges to help with everything from one-time classroom activities to longer-term commitments such as coaching competitive teams. Now that the school year is underway, we expect many volunteer opportunities, and we certainly do not want to let teachers and students down. So, please consider getting involved. No training is needed.
For information about how you can get involved with these programs, or with ACE, please send ACE an email at attorneysforcived@gmail.com.
---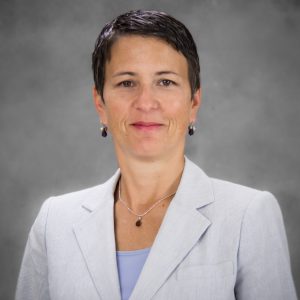 Edith L. Pacillo is a Deputy Attorney General in Boise. The views expressed here are her own and not those of the Attorney General.
---