By Hon. Michael J. Oths
"Why did you want to run for the Bar Commission?" I've been asked this question many times over the last two years, including by my fellow Commissioner with a similar first name. My answer to the question seemed easy, at first, but has led to some deeper reflection about the role the Idaho State Bar (ISB) serves for the legal profession.
As many of you know, I was Idaho's Bar Counsel for 17 years before appointment as a Magistrate. Although I've written a few "President's Messages" in my time (a shout-out to the late, great Fred Hoopes) this is the first as ISB President. The easy answer is that I have always enjoyed bar involvement, tracing all the way back to 1965, when my dad brought me to my first ABA Annual Meeting, in New York City. At that time, I thought all lawyers went to bar meetings and that family vacations just necessarily involved such gatherings. I recall asking my dad whether another lawyer from our small town (and his son) would be at the Ohio Bar convention, and being confused when dad said that the lawyer didn't attend bar meetings. I thought all lawyers did that.
One of the lessons gleaned from years of employment with ISB is that not all lawyers have the same view of bar activity. Over the years, for example, we have devised different methods for encouraging attendance at the Annual Meeting. Diane and I finally concluded that for some lawyers, we could hold the meeting across the street from their office, offer free registration, CLE and food, and they would still not attend. It's simply not "their thing." And that's okay.
One of the challenges, then, of serving as a Bar Commissioner is to appreciate the different points of view. Many of you simply want the trains to run on time, for the necessary administrative functions to be handled with optimum efficiency, and for us to otherwise stay out of your way.
One role of the Bar Commission is to take the lead in recognition of issues that may affect you, whether you realize it or not.  In the April 1986 edition of The Advocate (the month I was hired as Bar Counsel), then-President Howard Humphrey discussed the fluctuating legal malpractice market and whether it was time to explore the creation of a legal malpractice insurer owned and directed by lawyers.  That was the genesis of ALPS, which today covers a third of Idaho's private malpractice market.  Being aware of tomorrow's looming issue is an important role for the Bar Commission.
Others see the Bar as an avenue for lawyers, judges and law students to share a common experience. These avenues are both social and professional.
During my term as Bar Commissioner, I have made a concerted effort to work an integration of the various constituencies.  Lawyers, judges, and law students have much in common.  Law students are invited for a free lunch at the Roadshow meetings, while lawyers are encouraged to serve as mentors.  The Idaho Magistrates Association has committed to sending at least one member from each judicial district to the Idaho State Bar Annual Meeting, while the Fourth District Bar intends to reinstitute bench-bar lunches.
The social interaction is important, but it also serves to allow us to relate shared experiences. Much has been written recently about the anxiety associated with law school and within the profession. The challenges are very real and the stress must be taken seriously, but it is also possible, through interaction with others, to celebrate the fact that law school, the practice of law, and the administration of justice through the judiciary is stressful because it is very difficult. Not everybody can do what we do. When we post-mortem a case with other lawyers and judges, we rarely do so about run-of-the-mill cases, but about ones that kept us up at night.
I recently read an interesting law review article entitled "Normalizing Struggle." [i]  While primarily geared to law students, it has equal application to the practice of law.  The author notes that struggle is too often seen as the equivalent of failure. She suggests that struggle should be embraced in recognition of the reality that navigating law school is difficult.  The same is true for the practice of law – it is a challenging profession that frequently causes us to struggle.  Often the narrative is that our profession is too stressful, too difficult, and too thankless, without the self-congratulation that we are really good at what we do. So the answer to the predicate question is that I want to continue to be part of advancing our shared profession. I want to make sure that the administrative process is as painless as possible, but also want to continue to celebrate my lifelong association with an interesting and talented group of people.
---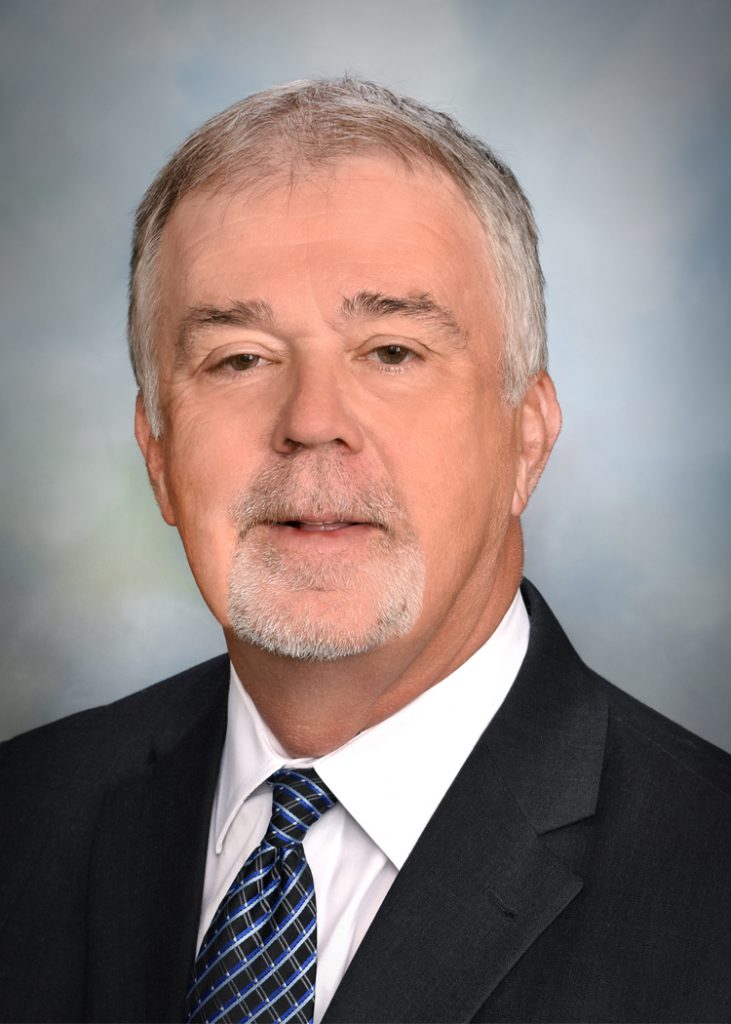 Hon. Michael J. Oths is the current Idaho State Bar President and a certified "bar junkie." Oths is a Magistrate Judge in Ada County. Prior to his appointment as a Magistrate, Oths was Bar Counsel for the Idaho State Bar for 17 years. He received his J.D. from the University of Oregon School of Law.
---
[i] Professor Catherine Christopher, to be published in an upcoming edition of the University of Arkansas Law Review.