By Leland K. Faux
As an attorney primarily practicing in the area of consumer protection, I frequently handle cases involving used car sales and Idaho's lemon law.  Nearly as frequently, I hear of other attorneys declining to take on those cases because they do not make financial sense or are not the type of case they handle.  Through this article I will address both issues: (1) how to address the economics of a used car case, and (2) how to navigate a used car case should you decide to take one.  Idahoans with legitimate claims should be able to find recourse other than having to eat the losses caused by a dealer's deceptive or unlawful acts.
The Economic Reality of Used Car Cases
Most attorneys who handle these types of cases take them on a deferred fee basis, meaning the hourly fees—whether in whole or in part—are deferred until successful completion of the case. Theoretically, if you assist a consumer who has been the victim of unlawful acts by a dealer and win, the court will require the dealer to pay your attorney's fees and costs. Practically, attorneys structure the arrangement this way because many victims of deceptive or unfair acts by car dealers are not able to pay legal fees.
Idaho's relevant law is the Idaho Consumer Protection Act (the "ICPA")[1] and the Idaho Rules of Consumer Protection, (the "Consumer Rules").[ii]  Idaho's fee-shifting provision is found in Idaho Code § 48-608(5), which grants "reasonable attorney's fees to the plaintiff if he prevails." The Idaho Supreme Court has instructed that awarding fees to the prevailing consumer is "a nondiscretionary directive" and that "[a]llowing recovery of fees is consistent with and promotes the purpose and intent of the Consumer Protection Act."[iii]  In fact, one purpose of the ICPA "is to provide attorneys with an incentive for representing litigants who assert publicly favored claims."[iv]
In other words, the Idaho Legislature enacted the ICPA so that consumers can have protection against deceptive and unfair acts. This law is pointless if consumers lack the representation necessary to assist them in enforcing their rights. Thus, both the legislature and the Idaho Supreme Court have attempted to incentivize attorneys to help these people by mandating the award of attorney's fees.
This does not mean that litigating for consumers is without risks to the attorney. You may not prevail, a district court may not award your fees, or you may not be able to collect even if you are awarded fees.  Attorneys who wish to help consumers will have to be willing to take on these risks.  Despite these risks, assisting consumers in obtaining relief can be an emotionally and financially fulfilling endeavor.
What to do with the Case?
If you feel incentivized to help, the next steps are to identify the key players and the potential causes of action. After this, it is just a matter of determining your litigation strategy.
The Key Players
A used car sale may involve the dealer, a salesperson, a lender, a surety bond, and the Idaho Transportation Department ("ITD") by virtue of the Idaho Consumer Asset Recovery fund ("ICAR").  There may also be a warranty or service contract provider.
The Key Players in buying a used car
The dealer should be licensed. A list of current vehicle dealers can be found online through the ITD.
The salesperson should be licensed. Idaho Code § 49-1610 grants a consumer a private right of action against the salesperson. You will have to request a salesperson licensing information from the ITD.
The lender will take assignment of the Retail Installment Sales Contract and may thereby be liable for the conduct of the dealer through the federal Holder in Due Course Rule and its Idaho counterpart, IDAPA 04.02.01.210.
Dealers are required to carry bonds for at least three years (Idaho Code § 49-1610). A surety may pay undisputed claims without a judgment (see Hestead v. CNA Supply, 152 Idaho 575, 580; 272 P.3d 547, 552 (2012)). Otherwise, bond claims are generally not actionable until after a judgment is obtained (see Idaho Code 49-1610(4)). As such, a claimant should consider giving notice of a claim to a surety in the event the claim is not disputed. Bond information must be requested from the ITD.
The ITD oversees the ICAR. The ICAR will pay up to $50,000 for an award involving a single transaction (Idaho Code § 49-1680F). To be eligible to recover, an action that may become a claim on the fund must be served on the board (Idaho Code § 49-1608E(2)).
If the dealer sold a service contract or extended warranty, identify the actual provider of the services and payment.
The Causes of Action
In the used car context, the primary hurdle is the "as-is" sale. The impression many people have (including attorneys and judges) is that an "as-is" sale means that the buyer has no recourse. This is not so. There are many laws that may give a used car purchaser legal recourse against a dealer. Here is a non-exhaustive list of the most common:
The ICPA. As referenced above, the ICPA prohibits businesses from engaging in deceptive acts and practices in the course of a trade.[v] These deceptive acts are delineated in Idaho Code § 48-603. The Consumer Rules specify others. You can literally go down the list in the ICPA and the Consumer Rules to see if you can make a case based on your client's facts.
If you find a violation, the next question is whether you can show an "ascertainable loss" resulting from the violation. An "ascertainable loss" is:
Any deprivation, detriment, or injury, or any decrease in amount, magnitude, or degree that is capable of being discovered, observed, or established. It is not necessary for a private plaintiff to prove actual damages of a specific dollar amount to prove ascertainable loss, but only that the item was different from that for which the private plaintiff bargained, or that the private plaintiff suffered some like loss.[vi]
Because the Idaho Supreme Court has instructed that the ICPA should be "construed liberally," this definition should likewise be liberally construed. [vii] Assuming an "ascertainable loss" has been demonstrated, the ICPA provides at least three useful remedies.
First, it allows the consumer to treat any related agreement as voidable[viii] or, alternatively, to seek actual damages (or $1,000, whichever is greater).[ix]  Second, the consumer "may also seek restitution, an order enjoining the use or employment of methods, acts or practices declared unlawful under this chapter and any other appropriate relief which the court in its discretion may deem just and necessary."[x] Third, and notably, the consumer may request punitive damages "in cases of repeated or flagrant violations."[xi]  The ICPA also provides enhanced penalties if the business engages in violations against a senior or disabled individual which results in certain losses.[xii]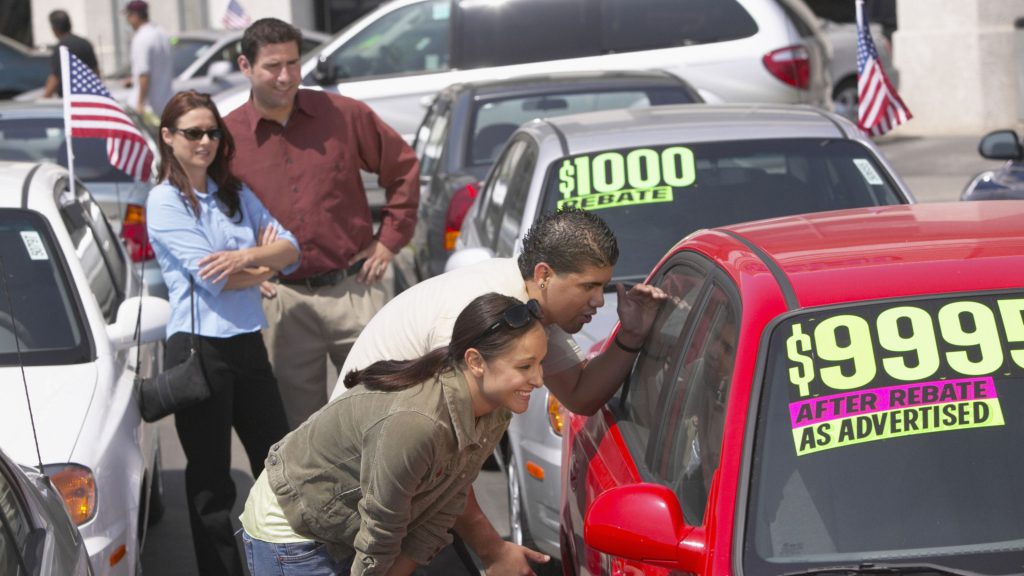 UCC Revocation. Idaho Code section 28-2-608 states that "[t]he buyer may revoke his acceptance of a lot or commercial unit whose nonconformity substantially impairs its value to him" under certain circumstances. As with the voiding of a contract, this is a self-help remedy. Justifiably revoking the contract expunges the buyer's obligations on the contact. It also grants the buyer a security interest in the vehicle.[xiii]  Because the obligations to the secured party have ceased, the secured party must terminate any lien.[xiv]  The failure to do so will expose the lender to damages, including the finance charge and 10% of the cash price.[xv]
Implied Warranties. Implied warranties will apply unless they are properly disclaimed by the seller. This is most often done by properly stating on the face of the contract that the sale is "as-is."[xvi] Indeed, all "as-is" means is that the vehicle does not come with implied warranties. Still, there may be exceptions to a disclaimer of warranties even if the "as-is" language is used by the dealer. For example, a dealer cannot disclaim the warranty of title. Additionally, the dealer may be prohibited from disclaiming implied warranties if they sell a service contract or warranty in connection with the vehicle.[xvii] Finally, the language of Idaho Code section 28-2-316 itself suggests that the phrase "as is" disclaims implied warranties "unless the circumstances indicate otherwise." Therefore, the circumstances surrounding the transaction may be at issue in determining whether the disclaimer was effective.
Express Warranties. The dealer may have created an express warranty under Idaho Code § 28-2-313. In the used car context, this most often will occur when the dealer makes "[a]ny affirmation of fact or promise . . . which relates to the goods and becomes part of the basis of the bargain" or provides "[a]ny description of the goods which is made part of the basis of the bargain."[xviii]
False Advertising/Fraud. Even if a car is sold "as-is," a dealer cannot engage in false advertising or fraud in making the sale. For example, if a dealer advertises that the vehicle is in "excellent condition" or "has no problems" and it turns out the bottom is rusted out so that the vehicle is not safe to be driven, the dealer may still be liable for the false representation. It's not an issue of whether warranties apply. Rather, the issue is whether the dealer engaged in fraud to make the sale.
Violation of Disclosure Laws. When selling a used vehicle, dealers must disclose a Federal Used Car Buyers Guide that is designed to give consumers important information. This law also states that it is a deceptive practice for a dealer to "make any statements, oral or written, or take other actions which alter or contradict the disclosures."[xix]  The violation of this regulation could result in an actionable claim. For example, a dealer may tell a consumer, "Don't worry, if you have any problems you can bring it back and we'll help you out." This is an oral statement that would contradict the "as is" language on the Used Car Buyers Guide.
Additional disclosure requirements include the mileage (unless the vehicle is exempt—typically older than 10 years) and, if the car is financed, all finance charges and terms.
Litigation Strategy
Prior to asserting the claims in court, I believe a demand letter is important both ethically and tactically. Ethically, the demand letter gives the parties a chance "to secure the just, speedy and inexpensive determination" of the dispute.[xx]  I also believe it gives the defendants an opportunity to provide additional information that can be used to assess the merits of the case. Tactically, if your client wishes to void or revoke the agreement, sending a demand letter is a good way to set a clear date triggering those self-help remedies.
That being said, my experience is that most often the response will be a one-paragraph letter basically saying the demand letter is spurious and without merit followed by a threat about attorney's fees or sanctions. I have my theories on why this is the case, but I think it is unfortunate because it forces cases that could or should be quickly and inexpensively resolved into prolonged litigation.
Conclusion
Representing victims of deceptive used car sales practices can be a rewarding area of practice. There are some unique dynamics and risks that come with the territory. Unfortunately, the main risk is that you might never get paid for your work.  Consequently, it is important to do your homework upfront.  Hopefully, the information in this article can point you in the right direction the next time you come across someone that has been wronged by a car dealer. You just might be the attorney they need.
---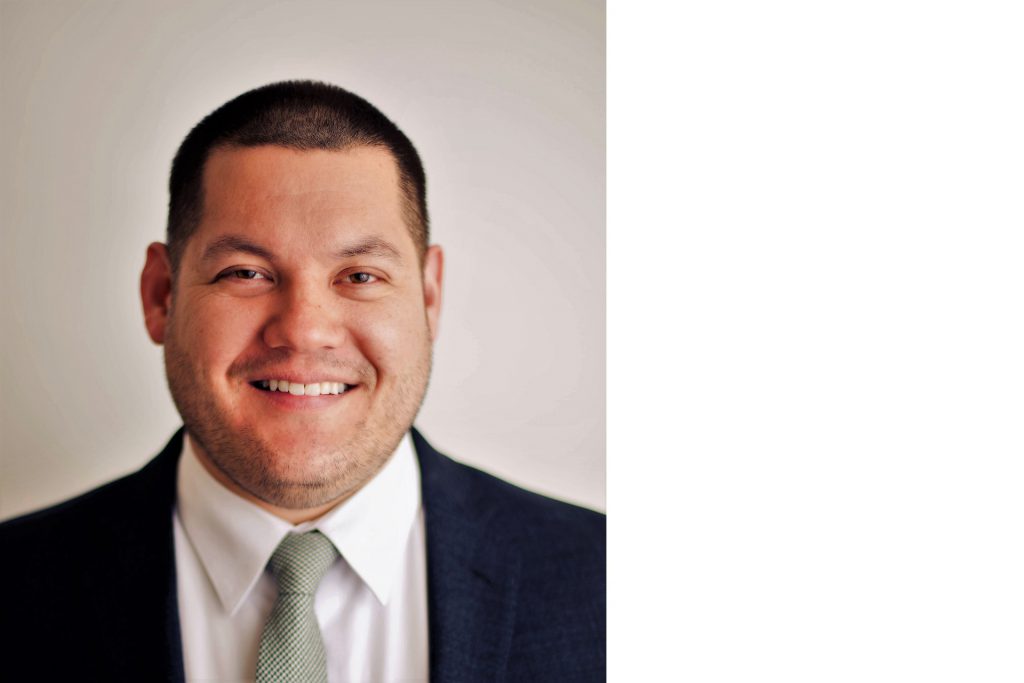 Leland K. Faux focuses his practice on assisting individuals who were treated unfairly or unlawfully by businesses. Typical cases include lemon law, used car sales, tenant rights, contractor disputes, senior scams, and debt defense. Outside of work, Leland hopes to one day show his children that he can catch a fish. Learn more at www.IdahoConsumerLaw.com.
---
[1] Idaho Code § 48-601 et seq.
[ii] IDAPA 04.02.01 et seq.
[iii] Nalen v. Jenkins, 113 Idaho 79, 82, 741 P.2d 366, 369 (Ct. App. 1987).
[iv] Id. at 83, 370.
[v] See Idaho Code § 48-603.
[vi] IDAPA 04.02.01.020.
[vii] See Fenn v. Noah, 142 Idaho 775, 780, 133 P.3d 1240, 1245 (2006).
[viii] Idaho Code § 48-608.
[ix] Id.
[x] Id.
[xi] Id.
[xii] Id.
[xiii] Idaho Code § 28-2-711.
[xiv] Idaho Code § 28-9-513.
[xv] Idaho Code § 28-9-625.
[xvi] Idaho Code § 28-2-316.
[xvii] 15 U.S.C. § 2308(a).
[xviii] Idaho Code § 28-2-313(1)(a)-(b)
[xix] 16 CFR Part 455.4.
[xx] See I.R.C.P. 1.