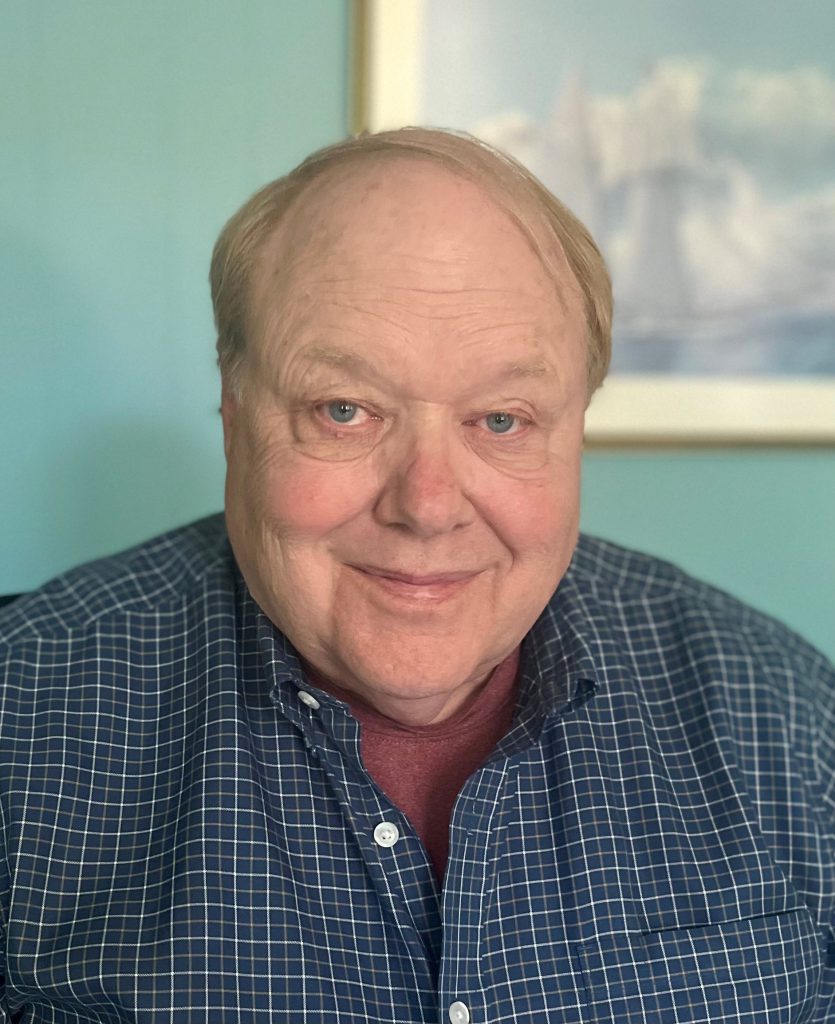 Distinguished Lawyer 2022
Published August 2022
J. Ford Elsaesser, one of Idaho's most prominent bankruptcy gurus, found himself in a career path committed to helping businesses and individuals alike who are sorting through some of the most difficult financial situations imaginable. Though bankruptcy law was not the original plan, Ford has built a practice he finds fulfilling and one he enjoys, with no plans to retire any time soon.
Ford was born and raised in Youngstown, Ohio, a classic, rustbelt steel mill town on the Pennsylvania border where his family goes back 10 generations and where his ancestors helped develop the steel industry. Ford's grandfather was from Switzerland, a famous goiter surgeon who worked with the Mayo brothers prior to their founding of the Mayo Clinic, and his father was an established trial lawyer. Ford attended Goddard College in Vermont graduating with his bachelor's degree.
By then, Ford's parents were retired and he had met and married his wife, Jean – they will celebrate their 49th wedding anniversary this upcoming October. After his undergraduate work, Ford began working a series of dead-end jobs, everything from running a liquor store, working at a trout hatchery, and working for a used car sales lot. With his family history of professional, career-minded parents and grandparents, Ford had always considered going to law school and was finally ready to act on it. He chose the University of Idaho College of Law in 1974, "because tuition was reasonable and you'd get your residency after a year." With no connections to Idaho at the time, Ford and Jean drove across the country to Moscow, Idaho with their dog and cat during the summer of 1975.
Ford graduated early in December of 1977 thanks to his dedication to take additional summer classes. With graduation approaching, in the fall of 1977, Ford thought on a whim that he'd ask one of his professors, Tom Cooke, if he would consider hiring an associate to work in their firm, Cooke & Lamanna, out of Priest River. Tom hired Ford before he passed the bar exam and upon his passage and admittance to the Idaho State Bar, Ford began doing general legal work until he later formed his own firm. Together with Steve Verby, Joe Jarzabeck, and one other attorney, they formed what is now Elsaesser Anerson, Chtd. in February of 1980. This is where Ford has remained ever since.
During his time at Cooke & Lamanna, Ford sort of fell into doing bankruptcy work unexpectedly. In 1978, the bankruptcy code was changed. Since Ford was already doing a good portion of the firm's bankruptcy work out of necessity, his workload increased as he was the one expected to learn the new code. The work became more and more interesting to him and once he made the transition to his own firm, he started working almost exclusively on more complicated bankruptcy matters. In 1984, Ford was appointed as a Chapter 7 Trustee.
Later, he became heavily involved in the American Bankruptcy Institute ("ABI"). He served as chairman (immediate past president) from 2000 to 2001, and President from 1999 to 2000. He was inducted into the American College of Bankruptcy, Sixth Class, in May 1995. He received the Idaho State Bar Professionalism Award in 1999 and Idaho State Bar Pro Bono Award in 1991.
Among some of Ford's most notable casework, he recalls his first big Chapter 11 case for Riley Creek Lumber, which later became Idaho Forest Group. Working on this in the mid-1980s, Ford was able to save the jobs of not only the people who worked in the mill, but also the jobs of the loggers who supplied the mill. This was a particularly proud moment, coupled also with his work to help the Idaho Alfalfa Seeds Growers obtain financial help through the bankruptcy process and what resulted in the passage of a bipartisan federal bill.
Throughout his career Ford has looked to many of his mentors and colleagues alike to model professionalism, integrity, and diligence of mind. Of these individuals, Ford recalls learning much from his long-time friend, even after law school, Professor James MacDonald. He also notes the inspiration of Tom Cooke and Nick Lamanna, who hired him straight out of law school. Ford mentions the work of bankruptcy judges Merlyn Young and Alfred "Bud" Hagan as being wonderful judges and role models for his career. And perhaps more than anyone, Ford notes such deep admiration for and inspiration from Dean Menard at the University of Idaho College of Law. Ford mentions, "He took the law school to a whole new level."
When looking back on his distinguished career, Ford notes two things he finds himself most proud of. First, his work in growing the American Bankruptcy Institute. During his time serving on the board, he was responsible for membership for a portion of those years and was able to grow the membership from 3,000 members to over 12,000 members nationwide. And second, he is constantly impressed to see the accomplishments of his former students from his time teaching bankruptcy at the University of Idaho College of Law for the past 20 years. He notes the achievements of Judge Noah Hillen, who is "perhaps the youngest bankruptcy judges in the country," and of Jason Naess, the current U.S. Trustee in Idaho. Ford mentions the satisfaction of feeling like you've "left a little bit of a legacy."
Outside of his practice and the legal profession, Ford has spent many years serving members of the public and his community. He has served on the school board for Bonner County, serving as chairman for five years. He sits on the board for Bonner General Hospital in Sandpoint, having been chairman for the past 14 years. In 2001, Governor Kempthorne appointed Ford as chair of the Lakes Commission, dedicated to looking after Lake Ponderay and the other bodies of water in North Idaho. Ford has served on the Idaho Humanities Council, the Board for the Idaho Community Foundation, and the University of Idaho College of Law Advisory Board.
Ford and his wife, Jean, have three children: Matt, the eldest, lives in Helena, Montana and owns an electronic recycling and composting business; Heidi is a cancer researcher in Toronto, Ontario, having previously worked at Scripps Hospital and University of California, Los Angeles; and Katie is an attorney practicing in the family firm since graduating from the University of Idaho College of Law in 2013. On the weekends, Ford enjoys hiking with his and his daughter's dogs, being out on the water in the summer, and skiing in the winter.
Ford would especially like to thank Jean, Matt, Heidi, and Katie for their patience and support; his long-time support staff, Lois (28 years), Naomi (20 years) and Debbie (38 years); and the Bench and Bar of Idaho that has made this a wonderful place to practice and learn over the last 44 years.