By Marie Callaway Kellner, with insights from and appreciation to Jeffrey C. Fereday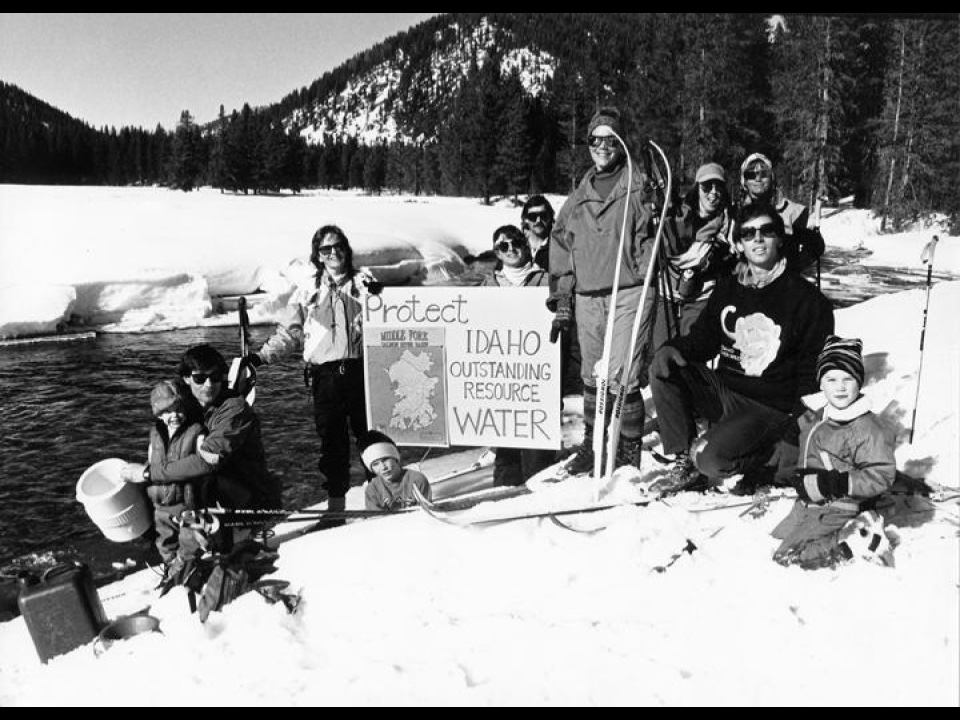 The Idaho Conservation League ("ICL") is Idaho's oldest and largest state-based, non-profit natural resource conservation organization. Its mission is to create a conservation community with pragmatic, enduring solutions that protect the air we breathe, the water we drink, and the lands and wildlife we love. Founded in 1973, ICL membership has grown from dozens of people to almost 30,000 and includes current members and supporters in all 44 Idaho counties. ICL has 30 staff working from four offices (Sandpoint, McCall, Ketchum, and Boise), and a volunteer Board of Directors who provide geographical representation for all regions of Idaho.
Practitioners of natural resource and environmental law owe a debt of gratitude to those individuals and organizations – including far-sighted political leaders – in the 1960s and 70s who advocated for, and helped pass, the federal statutes that established much of our nation's legal framework for managing, protecting, and harvesting public natural resources. Yet, just as we see in today's political and cultural landscape, what was happening at the federal level was in many ways an outgrowth of local sentiments by citizens who were willing to put in the work to make change. The creation of the Idaho Conservation League ("ICL") in 1973 is Idaho's homegrown example.
While the lore surrounding ICL's origins varies regionally, the stories from around the state have a common thread. Whether Coeur d'Alene, Idaho Falls, Boise, Caribou County, Twin Falls, or the Wood River Valley, and whether it was at lunch, a coffee shop, or over a potluck dinner, there was a small group of Idahoans back then with the common desire to do something about protecting Idaho's environment and its quality of life. Lucky for us today, these folks found each other. They were concerned that Idaho's Legislature was anti-conservation; they watched growth without safeguards impair open space and wildlife habitat, degrade water and air quality, and threaten the wild places that so greatly contribute to quality of life. They recognized that together their voices would be more effective. But most importantly, they were willing to try. That spirit launched the Idaho Conservation League in 1973.
For 50 years, ICL staff, Board, members, and volunteers have endeavored to carry that commitment forward, providing facts and a consistent voice at the Statehouse, and advocating for things that don't have a literal voice.
Legends in the Movement
When I joined ICL's staff as its first ever Water Associate more than a decade ago, I was thrilled to put my relatively recently earned law license to work on behalf of rivers and fish. I have always loved rivers for their inherent beauty and what I deem an analogy for life: serene at times, turbulent at others, yet always flowing and carrying you to places you may not yet know. While my role has evolved and I now work on much more than river conservation, some aspects of working at ICL remain constant, including the opportunity to learn from and continually meet Idahoans who value a healthy environment and our wildest, most pristine places.
Some of the most special work moments I have involve meeting people who were part of the organization's founding. To realize that 40, 45, or even 50 years on they are still engaged and passionate about ICL's mission inspires me. ICL is only as strong as its staff, members, and active volunteers, and its earliest ones were legends of Idaho's environmental protection movement.
After helping found Coeur d'Alene's Kootenai Environmental Alliance, civic icons, former state senator Mary Lou Reed, and her husband, the late attorney Scott Reed, also anchored the formation of ICL. In late 1973, the Reeds were in the room when what was known as the Boise Lunch Bunch "got down to brass tacks, formed the organization and decided on a name."[i] Conservation was intentionally chosen over the terms preservation or environmental, and the term league was an acknowledgment that, while there was a staff and board, ICL was actually a league of chapters from around the state. An incomplete list of the people there that day includes photographer Ernie Day, attorney Bruce Bowler, dentist Ken Cameron, and journalist Ken Robison, who is said to have suggested ICL's initial motto: "[a] non-partisan voice for conservation legislation."[ii]
ICL's first Executive Director was Boisean Marcia Pursley, and her first hire was Belle Heffner. Marcia and Belle were organizers extraordinaire who directed the growing volume of ICL volunteers to meaningful work.
Other early leaders who left a mark on ICL via their volunteerism, board, or staff service, legal representation, policy advocacy, or as organizational allies include (among many others) Bruce Bowler, Franklin Jones, John Peavey, Ken Pursley, Nelle Tobias, Matt Mullaney, Tom Davis, Doli Obie, Renee Quick, Jeff Fereday, and Pat Ford.
Notably, two Idaho political stalwarts were in office during ICL's early years: Gov. Cecil Andrus and Sen. Frank Church. Aptly described by Fereday as "two, once-in-a-lifetime politicians," they were lions in the environmental movement who had "a bones-deep appreciation for clean air, wildlife, wild places, and free-flowing rivers."[iii] They provided inspiration and focus for ICL early on just as their legacy continues to inspire ICL today.
Advocacy From the Beginning
ICL is not a law firm; it's an advocacy organization. That being said, several ICL staff are attorneys who practice primarily in state administrative fora. If ICL litigates in federal court, it typically works with outside – often pro bono – legal counsel. ICL's advocacy also comes in the form of lobbying, education, public engagement, and policy development with state and federal agencies. Each of these tools is used strategically and, ideally, at the right time. ICL's long-time Executive Director Rick Johnson (now retired) once said, "[c]onservation success is based on windows of opportunity. These openings are sometimes rare and fleeting. The art of conservation is recognizing the opening and getting through it, usually in some policy forum, where achievement can be made."[iv]
Two of ICL's earliest windows of opportunity were advocating for thoughtful growth through land use planning and mandating public disclosure by lobbyists. In his recent essay, "Memories of ICL, 1973-77"[v] Jeff Fereday – who in addition to being a longtime Idaho attorney was an early ICL volunteer and its second Executive Director – shared Marcia Pursley's recollections about the land use planning fight:
"When the first ICL Board met in November 1973, rampant and unregulated growth were hammering Idaho communities. Land use planning and zoning were local options, not statewide requirements. In 1970 or so, Boise City had hired planning staff to oversee 'planned growth,' but backlash against these efforts was immediate and personal. Boise planning staff were being threatened by people who contended they could do anything, anytime, with their property, that land planning and zoning was a communist plot, and that the Boise City planners should, in so many words, 'get the hell out of town.'"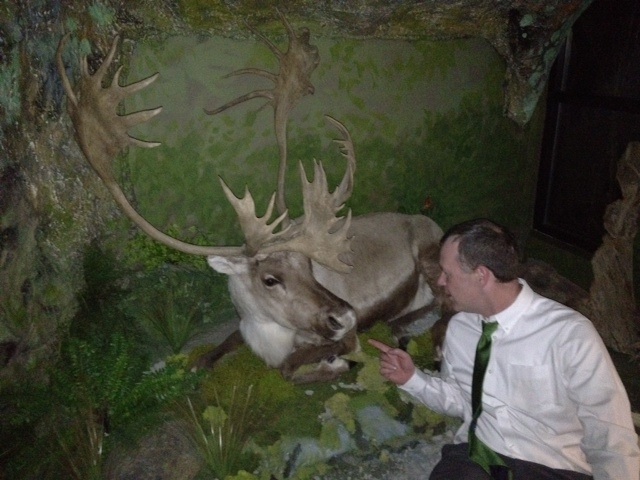 Governor Cecil Andrus recognized that Idaho's growth needed safeguards, and a commission he created to study solutions proposed the Local Planning Act in the 1974 legislative session, an early version of our current Land Use Planning Act.[vi] What happened next is recollected by Fereday:
"With such widespread support, one might assume the measure would be odds-on to pass, and ICL and its allies worked hard to achieve that. But there were obstacles. The bill stalled in the Idaho Senate. A filibuster by then Minority Leader and later Idaho governor, John Evans, broke the logjam. ICL staff and volunteers sat in the gallery lending moral support. Another challenge was that a Senate committee chair used Idaho state letterhead for a letter addressed to all 'Fellow Realtors' urging opposition to the bill. To counter that, ICL volunteers packed his committee room, standing body to body behind the members. However, late in the session, a group of companies (including Idaho Power, Morrison Knudsen, and the realtors and homebuilders' associations) sent in a brigade of lobbyists, many of them on a stealth basis, who persuaded legislators to kill the bill.
Frustrated and alarmed, ICL staff now felt the sting of a situation that undermined representative democracy: the fact that a business or other entity could work completely behind the scenes at the Legislature while disclosing nothing about backers and financial supporters. Marcia, Belle, and the ICL Board understood that this problem would continue to frustrate citizen action on every issue unless something were done. Marcia's response was immediate, and aimed directly at using democracy itself.
As soon as the 1974 legislative session ended, Marcia and Senator John Peavey created a volunteer committee to launch a citizens' initiative to put on the November 1974 ballot a proposed new statute, dubbed the Sunshine Law,[vii] that would require lobbyists to register and reveal their employers, and would mandate financial disclosures for both lobbying efforts and election campaigns. Ken Pursley wrote the proposed new statute, John Peavey chaired the statewide effort, and Mary Mech of the League of Women Voters staffed signature gathering. Boise legislator Bill Onweiler (R) enthusiastically supported the initiative, and his wife, Corki Onweiler, chaired the Ada County signature gathering effort. In those days, before the Legislature made the initiative process as vexingly difficult as it is today, signatures in a small number of counties could put a measure on the ballot. Despite the short timeframe, the proponents succeeded, and, once it was on the ballot, Governor Andrus supported it. As did Idaho voters in the November 5, 1974 election – by 77.56%."[viii]
Keeping Coal Out of Idaho
Idaho's Sunshine Law exemplifies ICL as a champion for good ideas and a fulcrum for volunteer citizen effort. Another early priority, preventing the Pioneer Coal Plant from being built on the desert between Boise and Mountain Home, exemplifies ICL's commitment to oppose bad ones.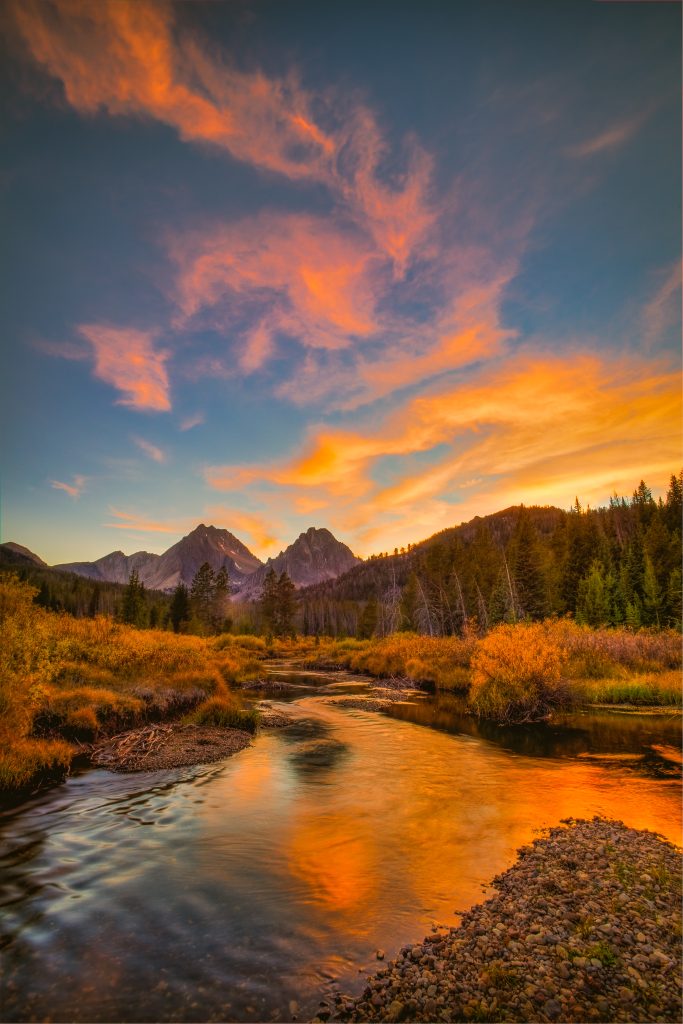 Proposed by Idaho Power to address what it projected would be necessary to meet growth, Pioneer was a proposed 1,000 mega-watt coal fired power plant to be located about 20 miles south of Boise. Organizing against what would have been Idaho's first coal fired power plant required the fledgling conservation organization to grow up fast. As recalled by Fereday, "[c]ountering Idaho Power's message required hard-nosed, tireless work; fact-finding, self-education, work at the Legislature, a vigorous presence in the news, and persuasion at the state agencies. It required consulting experts and researching federal clean air matters, utility regulation, electrical transmission, the northwest energy system, and the economics of power sales and consumption."[ix]
ICL staff and volunteers raised funds to host energy awareness workshops around the state. They wrote Letters to the Editor and created petitions opposing the coal fired plant. They pitched stories to Idaho newspapers and the regionally acclaimed High Country News. They organized with allies like the League of Women Voters and the Idaho Medical Association. There was even a TV debate between then-ICL Executive Director Fereday and Idaho Power's CEO Albert Carlsen. Much as still happens today, ICL used as many tools in the toolbox as it could. And luckily for Idaho, its air quality, and its energy economy, these efforts were successful. In September 1976, the Idaho Public Utilities Commission denied Idaho Power's application to build Pioneer. To this day, Idaho still has no instate coal fired power.
Protecting For Perpetuity
In the almost 50 years since, ICL has been at the table when natural resource issues are on the menu. The Owyhee Canyonlands Wilderness and its attendant Wild & Scenic Rivers reaches;[x] the Cecil D. Andrus White Clouds Wilderness;[xi] the Central Idaho Dark Sky Reserve;[xii] the Frank Church-River of No Return Wilderness;[xiii] the preservation of Box Canyon in the mid-Snake River;[xiv] citizens suits under the Clean Water Act[xv] and the Endangered Species Act;[xvi] and much more. And beyond all this, of course, is ICL's day-to-day attention to and dissemination of information to the public about environmental issues facing Idaho.
Onward!
As ICL enters its second 50 years, much remains to be accomplished. People like me, with the good fortune to work here now, do our best to embody the goals of ICL's founders, early staff, and volunteers. If we are successful, 50 years from now those who come after us will have the opportunity to reflect on the relevance and importance of this organization and all it has done to shine a light on good governance, protect in perpetuity the most worthy of places, fight for public and environmental health by protecting air and water, and be a voice for the fish and wildlife that don't otherwise have one.
---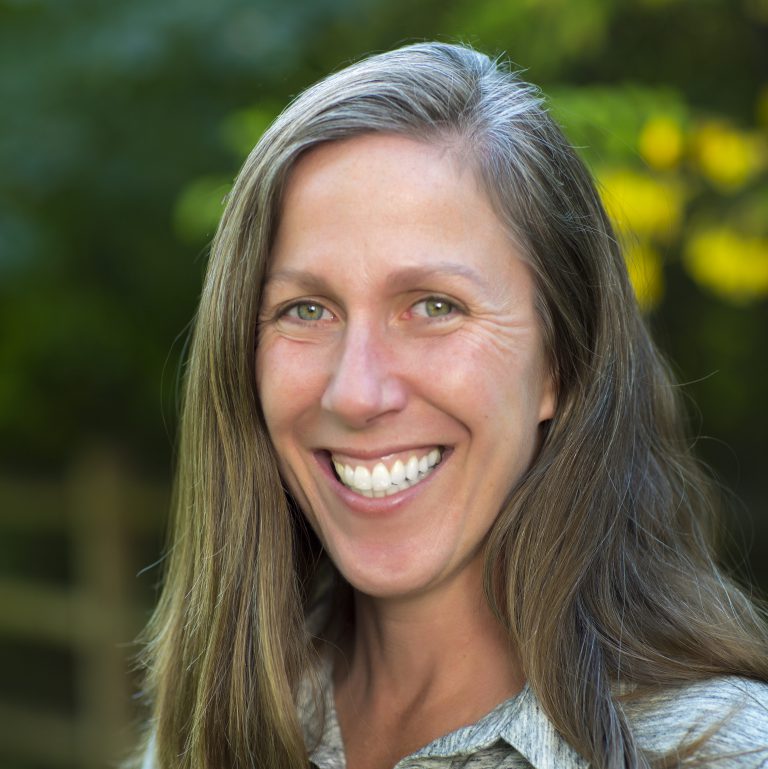 Marie Callaway Kellner is the Idaho Conservation League's Conservation Programs Director. Previously, she was a law clerk to the Hon. Ron Wilper in Idaho's Fourth Judicial District and the Hon. Mikel Williams in the U.S. District Court. Prior to that, she was a river guide and teacher. she holds a J.D. from the University of Idaho College of Law, a B.A. and M.Ed. from the University of Tennessee, and she is grateful to advocate for some of the most extraordinary landscapes on Earth, right here in Idaho.
---
[i] Jeffrey C. Fereday, Memories of ICL, 1973-77 (January 2023), with contributions from Marcia Pursley, at 2 (forthcoming in an ICL commemorative publication summer 2023) [hereinafter "Memories"].
[ii] Memories at 2.
[iii] Id. at 6.
[iv] Rick Johnson, Ken Robison, One of Idaho's Passionate Defenders (Oct. 21, 2016), https://www.idahoconservation.org/blog/ken-robison/ (last visited April 4, 2023).
[v] Memories at 9-10.
[vi] Idaho Code § 67-6501 et seq.
[vii] Idaho Code § 67-6601 et seq.
[viii] Memories at 10. See also https://sos.idaho.gov/elect/inits/inithist.htm (last visited April 4, 2023).
[ix] Id. at 12.
[x] Owyhee Initiative, https://owyhee-initiative.squarespace.com (last visited April 4, 2023).
[xi] Rick Johnson, Endless Pressure, Endlessly Applied: Idaho's Boulder-White Clouds Wilderness Bill (June 20, 2016), https://law.utah.edu/endless-pressure-endlessly-applied-idahos-boulder-white-clouds-wilderness-bill (las visited April 4, 2023).
[xii] Central Idaho Dark Sky Reserve, https://idahodarksky.org (last visited April 4, 2023).
[xiii] Rick Johnson, Knowing Frank, https://www.boisestate.edu/sps-frankchurchinstitute/knowing-frank/ (last visited April 4, 2023).
[xiv] Morgan v. Walter, 728 F. Supp. 1483 (D. Idaho 1989).
[xv] Idaho Conservation League v. Atlanta Gold Corp, 879 F. Supp. 2d 1148(D. Idaho 2012); Idaho Conservation League v. Poe, 1:18-cv-353-REP (D. Idaho Sept. 28, 2022).
[xvi] Jonathan Oppenheimer, Court Ruling: Wolverines Deserve Protections (April 3, 2016), https://www.idahoconservation.org/blog/court-ruling-wolverines-deserve-protections (last visited April 4, 2023); Brad Smith, Keep Hope Alive for Caribou, https://www.idahoconservation.org/blog/keep-hope-alive-for-caribou (last visited April 4, 2023).