By Adam P. Karp
Editor's Note: This article is an excerpt that is reprinted with the publisher's permission from American Jurisprudent Trials (© 2023 Thomson Reuters). Further reproduction of any kind is strictly prohibited. For further information about this publication, please visit https://legal.thomsonreuters.com/en/products/law-books, or call 800-328-9352.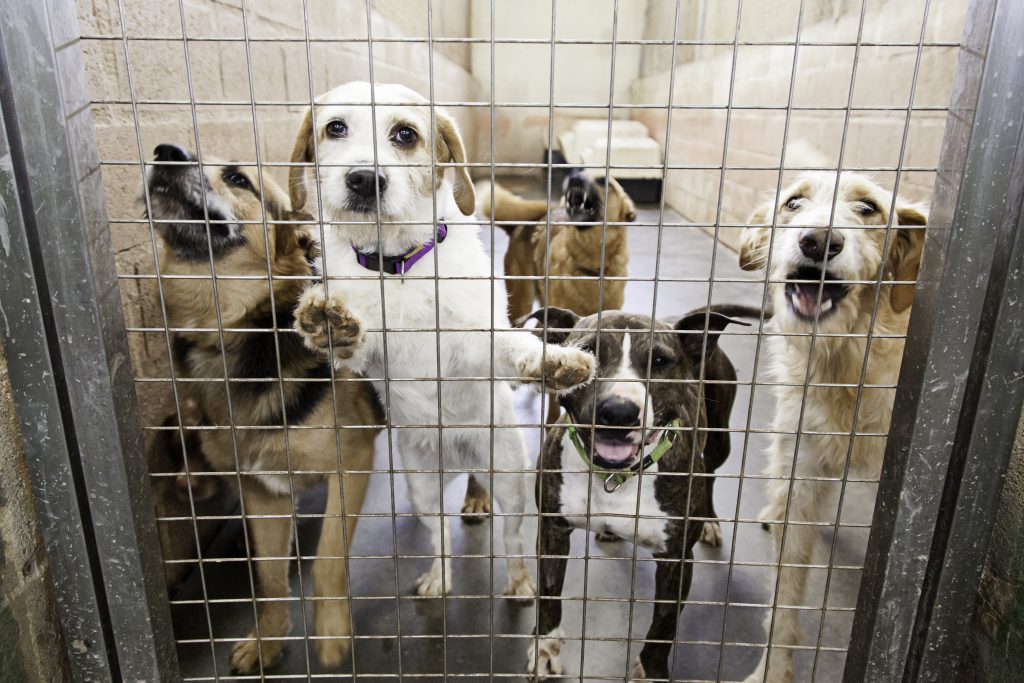 According to the APPA National Pet Owners Survey (2023-2024), 66% of all U.S. households have a companion animal, with 65.1 million households sharing a home with a dog and 46.5 million households with a cat.[i] Idaho boasts the nation's highest percentage of dog owners (58%), eighth highest percentage of cat owners (33%), and fifth highest percentage of companion animal owners (70%).[ii] Over six million companion animals enter the approximately 3,500 animal shelters in the United States every year. Best Friends Animal Society[iii] found that homeless animals surrendered to, or impounded by, American shelters die at a rate of at least 350,000 lives per year. In 2016, the year before California became the first state to ban puppy and kitten retail sales, the kill rate was over 1.5 million.[iv]
While some of these millions of animals who have been picked up as strays are reunited to their owners, large numbers are housed in overcrowded facilities at prodigious municipal expense until forcing shelter workers to face the excruciating task of ending lives, not for ailing health, but due to finite resources and out of concern for long-term effects of confinement. Breeding new animals into existence inevitably comes at the expense of those already here and desirous of finding lifetime homes. While Americans have, in some cities, more dogs and cats than human children, there is only so much residential capacity. With a glut of homeless animals, the inexorable march to euthanasia continues.
The Rise in Pet Retail Sales Bans
Municipalities and states who wish to be goal-oriented in staunching this unyielding flow of canine and feline life impose regulatory restrictions, or premiums, on those who harness their reproductive potential rather than curtail it. This is accomplished through mandatory spay/neuter laws, as well as by enacting animal care conditions that seek to ameliorate the oppressive conditions of extensive breeding. Financing impediments also achieve this goal by prohibiting or penalizing predatory solicitations and legal instruments binding consumers to retail installment contracts, leases, loans, and purchase money security interests in the animals. By far the most common legislative tactic is to restrict avenues by which the public may readily acquire bred puppies and kittens, instead incentivizing rescue from a nonprofit or adopting from a shelter.
By cutting off retail supply lines, legislatures reasonably seek to redirect the public to the inventory of homeless pets, thereby lowering animal control and sheltering expenses and furthering the humane goal of stewardship toward animals that society has intentionally or negligently allowed to breed in excessive number. As most consumers shop at pet stores, legislatures naturally look to ban those point of sale transactions at brick-and-mortar storefronts. However, this leaves unaffected direct sales between breeders, whether they occur at the kennel or in a parking lot, advertised via online yard sale sites like Facebook Marketplace or Craigslist, or through website presence.
Yet shutting down pet store sales simply to drive citizens to adopt has been met with repeated constitutional challenges. This is why another rationale surfaced – that the vast majority of animals sold at pet stores come from Commercial Breeding Enterprises ("CBE") or "puppy mills." CBEs or puppy mills are large-scale breeding operations notorious for neglectful and abusive conditions related to the factory-type farming of dogs and cats to produce units for filial consumption.
To cripple CBEs and their use of out-of-state municipalities to unload large numbers of puppies and kittens, legislatures have successfully argued that halting retail sales serves to deprive puppy mills of market opportunities, since, after all, puppy mills do not sell directly to the public but, rather, through a series of intermediaries including wholesalers, distributors, dealers, resellers, transporters, and retailers. In so doing, CBEs mask from public view the deplorable conditions of production.
That puppy frolicking in the window of a clean, well-lit, and warm pet store does not faithfully reflect its genesis nor the mistreatment and neglect that follows its parents at an undisclosed location. Aside from cities and counties being moved to take action due to the perfectly understandable considerations for the inhumane treatment of dams and sires, yet another reason for legislative involvement beckons: due to intensive breeding, a number of the milled offspring suffer from congenital abnormalities and behavioral problems not apparent until after sale.
Those maladies may result in unexpected and extreme veterinary expenses to the hoodwinked buyer, or, as is more often the case, surrender of these ailing creatures to municipal shelters, foisting the burden of caring for such hapless beings on taxpayers, and saddling shelter workers with the terrible choice of euthanizing or impounding an animal for a potentially long and costly period, eager for an adoption that is, statistically, unlikely to occur.
Albeit a somewhat circuitous route, the plausible pipeline from puppy mill to pet store to buyer to shelter forges the nexus that supports such bans by shrinking the market in which milled pets may be sold.
California, Maine, Maryland, Washington, and New York lead, and hundreds of counties and cities all throughout the United States have followed. Indeed, states without a statewide prohibition may as well be regarded as possessing one, such as New Jersey, with 137 municipal bans.[v]
Yet, by and large, except in the case of Arizona, which enacted a law preemptive of Phoenix's ban,[vi] not a single court has stricken a retail pet sale ban; although a federal district court judge in 2011 did grant a temporary restraining order to enjoin enforcement of the City of El Paso's law capping the sale price of kittens and puppies at $50 for unaltered and $150 for altered dogs and cats older than eight weeks of age – which suit was later dismissed by a settlement and no further adjudication.[vii] It is extremely dubious that any future court will do so, as nearly every variant of argument has been meticulously fly-specked.[viii]
The predominant challenge to any such law highlights the undeniable discrimination between pet shops, on the one hand, and breeders, animal rescues, and shelters, on the other, taking the form of claims invoking the U.S. Constitution's Commerce Clause, Equal Protection Clause, Contract Clause, Due Process Clause, and Takings Clause. Federal preemption by the federal Animal Welfare Act ("AWA") provides yet more grist for dispute, as well as claims of preemption by state law and home rule overreaches. In many respects, litigation over pet retail sales bans read as a redux of the cases upholding state equine slaughterhouse bans.[ix] That said, some permutations have yet to be tested, and if municipalities or states become more emboldened, familiarity with prior cases will prove invaluable.
The Animal Welfare Act
To understand why retail pet sale bans are critical in spite of the federal AWA,[x] one must first understand that retail pet stores are exempt from regulation thereunder. Congress enacted the AWA to insure that pets are provided humane care and treatment, finding it "essential to regulate […] the transportation, purchase, sale, housing, care, handling, and treatment of animals by carriers or by persons or organizations engaged in using them for research or experimental purposes or for exhibition purposes or holding them for sale as pets or for any such purpose of use."[xi]
To that end, it regulates animal "dealers."[xii] The AWA definition of dealer excludes retail pet stores.[xiii] Breeders who sell by means where the purchaser has no chance before sale to determine health, such as via the internet, are nonetheless bound to the licensing, inspection, and care standards. This means that breeders selling puppies to consumers in person, such as at flea markets, by the side of the road, or by Craigslist or Facebook yard sale sites, are exempt from the AWA regardless of the size of their breeding operation. Additionally, the AWA does not apply to businesses of de minimis size, such as businesses with four or less breeding female animals.
In response to audits of the federal government's enforcement of the AWA which demonstrated widespread issues and ineffectiveness,[xiv] APHIS implemented a final rule in September 2013,[xv] which amended 9 CFR Pts. 1 and 2, revised the definition of "retail pet store" to require licensing by breeders in "sight unseen" transactions that do not involve "face-to-face" delivery to customers but typically occur over the internet. Brick and mortar stores remained exempt from licensing and inspection under the AWA. Photos, Skype, webcam, and other electronic methods of communication do not suffice to avoid licensing by such entities.
The rule raised the maximum number of female breeding dogs, cats, or certain species a person could maintain from three to four to be exempt from licensing, provided they sold only offspring from those animals born and raised on their premises for pets or exhibition. 80 FR 3463 (2015) corrected an oversight in the 2013 final rule that neglected to raise the number in one provision of the regulations related to animal purchases by dealers and exhibitors.[xvi] In 2020, APHIS again amended these regulations, but without substantive change to 9 CFR 2.1(a)(3)(iii) [exempting persons with four or fewer breeding female pet animals] or 9 CFR 2.132 [concerning dealer procurement of animals].[xvii]
As of December 2022, APHIS's Animal Care Program enforces the AWA for 13,200 licensees and registrants. The Animal Care division enforces the AWA and Horse Protection Act (prohibiting soring only).[xviii] In FY 2020, APHRE initiated 1,129 new cases. In FY 2021, the Animal Care program initiated 118 cases for AWA violations, issued 58 official warnings, issued three pre-litigation settlements, and obtained eight administrative orders.[xix] See also USDA FY 2022 Budget Summary, pages 88-91.[xx]
USDA Regulations
The United States Department of Agriculture ("USDA") and its Animal & Plant Health Inspection Service ("APHIS")'s implementing regulations[xxi] set the minimum standards for the treatment of certain species in various contexts. Civil and criminal penalties apply.
The USDA created three licensing categories for retail pet sellers:[xxii] a "Class 'A' licensee (breeder)" – a dealer subject to AWA licensure "whose business involving animals consists only of animals that are bred or raised on the premises," a "Class 'B' licensee" – a regulated dealer "whose business includes the purchase and/or resale of any animal" including "brokers [… who] negotiate or arrange for the purchase, sale, or transport of animals in commerce," and "Class 'C' licensee" – an exhibitor whose business involves the showing or displaying of animals to the public. Breeders with four or fewer breeding females who sell only offspring from those females need not obtain an AWA license.[xxiii] Businesses covered by the AWA include: "dealers," typically animal breeders and brokers, auction operators, or those who sell domesticated, laboratory, exotic, or wild animals. Dealers are defined as:
"Any person who, in commerce, for compensation or profit, delivers for transportation, or transports, except as a carrier, buys, or sells, or negotiates the purchase or sale of: Any dog or other animal whether alive or dead (including unborn animals, organs, limbs, blood, serum, or other parts) for research, teaching, testing, experimentation, exhibition, or use as a pet; or any dog at the wholesale level for hunting, security, or breeding purposes. This term does not include: A retail pet store, as defined in this section; and any retail outlet where dogs are sold for hunting, breeding, or security purposes."[xxiv]
Therefore, Class A dealers deal only in animals they breed and raise; the rest are Class B. Retail pet stores who sell directly to owners, hobbyists, animal shelters, and boarding kennels are not regulated by the federal government. Animal transporters or carriers, such as airlines, railroads, and truck drivers, require a Class T registration, but no license. If registered or licensed, the business or individual must comply with all federal regulations, including recordkeeping and standards of care. Licensing records may be accessed through Animal Care Public Search Tool.[xxv]
The AWA expressly contemplates local regulation[xxvi] and provides that USDA regulations regarding "humane handling, care, treatment, and transportation of animals by dealers" shall not bar any state or locality from promulgating their own additional standards.[xxvii] The USDA has come under criticism for lax enforcement and insufficient standards leading to the proliferation of puppy mills.
The Humane Society of the United States, for instance, has stated: "[the] AWA allows dogs to be kept in cramped, wire-floored cages for their entire lives, churning out litter after litter of puppies for the commercial pet trade."[xxviii] The Inspector General has found that dogs cared for by USDA-licensed breeders were observed "walking on injured legs, suffering from tick-infestations, eating contaminated food, and living in unsanitary conditions."[xxix] As a result, many states and localities have imposed restraints on breeders and pet stores.
State Retail Sales Bans
Most pet sale bans originate at the local level, but statewide prohibitions are increasing in prevalence.[xxx] As of March 2022, six states have enacted statewide prohibitions banning retail pet sales. The statewide bans include the following:
In 2017, California became the first state to enact a retail pet sale ban with AB 485, creating Cal. Health & Safety Code 122354.5. This code was subsequently amended in 2020 by AB 2152, known as Bella's Act, which made it illegal for a pet store not only to sell, or offer to sell, a dog, cat, or rabbit, but from also adopting out such animals. Pet stores wanting to offer live animals would need to put aside space for a public animal control agency, shelter, or 501(c)(3) tax-exempted nonprofit rescue to showcase adoptable animals and the animal must be sterilized prior to adoption and adopted for no more than $500.
In 2022, California passed AB 2380, which prohibited online pet retailers from offering, brokering, referring, or otherwise facilitating a loan or other financing option for adoption or sale of a dog, cat, or rabbit, though it did not apply to a service animal.[xxxi]
California provided a template for other States, such as Maryland in 2018 (Maryland Bus. Reg. Code 19-701 – 703); Maine in 2020 (MRSA 4153); Illinois in 2021 (225 ILCS 605/3.8, 605/3.9), Washington in 2021 (RCW 16.52.360); and New York in 2023 (35-D NYS Agr. & Markets 753-F). The latest state laws make efforts to circumvent bans by "puppy laundering," the practice of funneling puppies through fake animal rescues with hidden payments, often across state lines, to provide pet stores dogs labeled as "rescues" who are, in fact, bred for sale. The laws do so by prohibiting the shelter or rescue from serving as an affiliative conduit for breeders and brokers.[xxxii]
Boise City Council Ordinance
Most germane to this article is the passage of Ord. 20-21 by the Boise City Council in May 2021. BCC 5-1-22 states:
5-1-22: SALE OF COMMERCIALLY BRED DOGS AND CATS IN RETAIL STORES PROHIBITED:
A. Prohibition: It shall be unlawful for any person to offer for sale any live dog or cat in a retail business within the City, except for dogs and cats obtained from an animal care and control agency, animal care facility, animal shelter, or non-profit rescue that does not breed dogs or cats, or obtain dogs or cats from a person who breeds or resells such animals for payment or compensations.
B. Breeder Exemption: This section shall not prohibit the private breeding of dogs and cats for direct sales between the breeder and the consumer. (Ord. 20-21, 5-11-2021)
Violation of BCC 5-1-22 is a misdemeanor pursuant to BCC 5-1-25(B). Based on the abysmal track record of those challenging such retail pet sale bans, Boise's laudable ban is virtually guaranteed to be impervious to legal challenge. Thankfully, it helps to close the loophole that allows "rescues" to front for breeders by reselling them under the guise of an exempt nonprofit.[xxxiii]
Conclusion
Laws that ban sales of dogs and cats, and that prohibit breeding altogether, are vital to government operations, public safety, and social equanimity hallmarked by humane stewardship. They will remain needed so long as public consciousness has failed to recognize the hard truth that, by domestication of the canid and felid, and centuries of unbridled animal husbandry, our society has given birth to wholly dependent individuals numbering in the millions of lives to whom we stand in loco parentis. And they, in turn, take millions more lives who have been canned or processed as pet food. We have forsaken our artificially selected companions and thrust upon shelter workers the abhorrent task of what would appear to an objective observer to be "taking out the trash," except instead of true garbage, the barrels are filled with euthanized, homeless beings.
---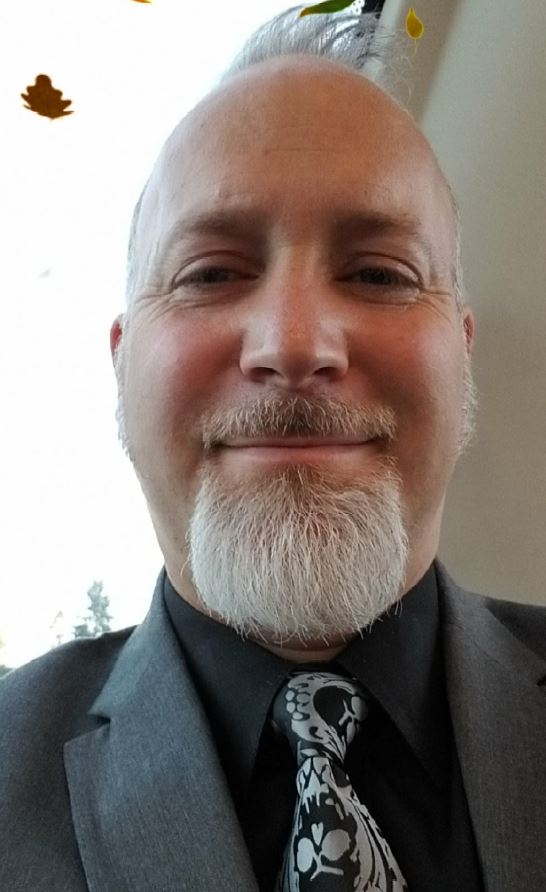 Adam P. Karp received his J.D. and M.S. in statistics from the University of Washington in 1998 and 2000, respectively. In 2012, the American Bar Association's Tort Trial and Insurance Practice Section's Animal Law Committee bestowed upon Mr. Karp the Excellence in the Advancement of Animal Law Award. In 2021, Mr. Karp was elected as a Fellow to the American Bar Foundation. Mr. Karp has practiced animal law since 1999 and is licensed in the States of Washington, Oregon, Idaho, and Hawaii. He authored Understanding Animal Law in 2016. He founded the Idaho State Bar's Animal Law Section.
---
[i] American Pet Products Association, Pet Industry Market Size, Trends, & Ownership Statistics, https://www.americanpetproducts.org/press_industrytrends.asp.
[ii] Nicole Blanchard, Idaho's Dog Ownership is the Highest in the U.S.,The Spokesman-Review (Dec. 23, 2018), https://www.spokesman.com/stories/2018/dec/23/idahos-dog-ownership-is-the-highest-in-the-us/; Craig Northrup, Idaho is Top Dog, Coeur d'Alene/Post Falls Press (Jan. 13, 2020), https://cdapress.com/news/2020/jan/13/idaho-is-top-dog-5/.
[iii] Best Friends Animal Society, www.bestfriends.org.
[iv] 2021-2022 APPA National Pet Owners Survey, American Pet Products Association, available at: www.americanpetproducts.org/pubs_survey.asp; The State of Animal Welfare Today, Best Friends Animal Society, https://bestfriends.org/no-kill-2025/animal-welfare-statistics (last visited April 5, 2023).
[v] States with Humane Pet Sales Laws, Best Friends Animal Society, https://bestfriends.org/advocacy/ending-puppy-mills/states-humane-pet-sales-laws (last visited April 5, 2023).
[vi] Puppies 'N Love v. City of Phoenix, 283 F. Supp. 3d 815 (D. Ariz. 2017).
[vii] Six Kingdoms Enters., LLC v. City of El Paso, No. EP-10-CV-485-KC, 2011 WL 65864 (W.D. Tex. Jan. 10, 2011).
[viii] See, e.g., Just Puppies, Inc. v. Frosh, 565 F. Supp. 3d 665, 687-688 (D. Md. 2021); Park Pet Shop, Inc. v. City of Chicago, 872 F.3d 495, 502-503 (7th Cir. 2017); Perfect Puppy, Inc. v. City of East Providence, 98 F. Supp. 3d 408, 415 (D.R.I. 2015), aff'd in part, appeal dismissed in part, 807 F.3d 415 (1st Cir. 2015); New York Pet Welfare Association, Inc. v. City of New York, 850 F.3d 79, 83 (2d Cir. 2017).
[ix] See, e.g., Empacadora de Carnes de Fresnillo, S.A. de C.V., v. Curry, 476 F.3d 326, 336-37 (5th Cir. 2007) and Cavel Intern., Inc. v. Madigan, 500 F.3d 551 (7th Cir. 2007).
[x] Animal Welfare Act, 7 U.S.C. § 2131 et seq.
[xi] 7 USC § 2131.
[xii] 7 USC § 2132(f).
[xiii] See 9 CFR § 1.1.
[xiv] : See Audit Report 33002-4-SF, USDA and OIG APHIS Animal Care Program Inspections of Problematic Dealers (May 2010), and OIG Audit Report No. 33600-1-CH, USDA (January 1995).
[xv] 78 FR 57227-57250. Docket No. APHIS-2011-0003), Nov. 18, 2013.
[xvi] 9 CFR § 2.132(2).
[xvii] 85 FR 28772, Docket No. APHIS-2017-0062, Nov. 9, 2020.
[xviii] Horse Protection Act, U.S.D.A, https://www.aphis.usda.gov/aphis/ourfocus/animalwelfare/hpa (last modified Aug. 4, 2020).
[xix] Enforcement Summaries, U.S.D.A., https://www.aphis.usda.gov/aphis/ourfocus/business-services/ies/ies_performance_metrics/ies-panels/enforcement-summaries (last modified Feb. 14, 2023).
[xx] FY 2022 Budget Summary, U.S.D.A., available at: https://www.usda.gov/sites/default/files/documents/2022-budget-summary.pdf.
[xxi] 9 CFR § 1.1 – 12.1.
[xxii] 9 CFR § 1.1.
[xxiii] 9 CFR § 2.1(a)(3)(iii).
[xxiv] 9 CFR § 1.1.
[xxv] USDA Animal Care Search Tool, U.S.D.A., https://www.aphis.usda.gov/aphis/ourfocus/animalwelfare/SA_Access_Animal_Care_Search_Tool (last modified Sep. 22, 2020).
[xxvi] 7 USC § 2145(b).
[xxvii] 7 USC § 2143(a)(8).
[xxviii] Puppies 'N Love v. City of Phoenix, 116 F. Supp. 3d 971, 977-978 (D. Ariz. 2015), judgment vacated, 283 F. Supp. 3d 815 (D. Ariz. 2017).
[xxix] Puppies 'N Love v. City of Phoenix, 116 F. Supp. 3d 971, at 978.
[xxx] States with Humane Pet Sales Laws, Best Friends Animal Society, https://bestfriends.org/advocacy/ending-puppy-mills/states-humane-pet-sales-laws (last visited April 5, 2023).
[xxxi] Cal. Health & Safety Code § 122191.
[xxxii] Rebecca Carey and Cody Latzer alleged that puppy mill broker J.A.K.'s Puppies and its owners used front "rescue organizations" Rescue Pets Iowa, Bark Adoptions, and Pet Connect Rescue to transport puppy milled dogs to California pet stores and bypass the State ban. The same defendants were sued by the Iowa Attorney General's Office in 2019. See Carey v. J.A.K.'s Puppies, Inc., et al, Docket No. 5:2021cv02095 (U.S. Dist. (C.D.Cal.) 2021). The suit raised claims under the Racketeer Influenced and Corrupt Organizations Statute ("RICO"), the California Unfair Competition Law, the California Consumer Legal Remedies Act, and other state laws.
[xxxiii] To learn more, see Krysten Kenny, A Local Approach to a National Problem: Local Ordinances as a Means of Curbing Puppy Mill Production and Pet Overpopulation, 75 Alb. L. Rev. 379 (2012). See also: An Advocate's Guide to Stopping Puppy Mills, The Humane Society of the United States, available at: https://www.humanesociety.org/sites/default/files/docs/HSUS_Advocate-Guide_Stopping-Puppy-Mills.pdf; Puppy Mills by State, Bailing Out Benji, https://bailingoutbenji.com/puppy-mill-maps/ (last modified 2020); About Petland and Puppy Mills, The Humane Society of the United States, https://www.humanesociety.org/petland (last visited April 5, 2023); and, The Horrible Hundred, The Humane Society of the United States, https://www.humanesociety.org/horriblehundred (last visited April 5, 2023).
---