Texie C. Montoya

Formed in 2013, Attorneys for Civic Education ("ACE")[i] is proud to share with the members of the Bar the purpose behind its mission and several of its successes over the past 10 years of service to further civics education throughout Idaho. A work-group backed annually by the Idaho State Bar's Government & Public Sector Lawyers Section and staffed by a group of attorney volunteers, ACE expresses its gratitude for the Section as well as the many generous donors that have supported its fundraising efforts to support the civics education programs for Idaho's youth.
Origins and Vision
Ten years ago, the former Supreme Court Justice Sandra Day O'Connor visited Boise for Idaho's inaugural Women and Leadership Conference – hosted by Boise State University's Andrus Center for Public Policy.[ii] During Justice O'Connor's visit, she shared that "less than one-third of eighth-graders can identify the historical purpose of the Declaration of Independence," adding that, "it's right there in the name."[iii]
That same year, ACE was created by Edith Pacillo, Jodi Nafzger, and Danielle Quade as their legacy project for the Idaho Academy of Leadership for Lawyers ("IALL").[iv] IALL is a "highly selective and well-regarded leadership training program for lawyers from across the State of Idaho."[v] "The mission of the Idaho Academy of Leadership for Lawyers is to promote diversity and inspire the development of leadership within the legal profession."[vi]
The group formed ACE as their project because they recognized the critical importance of civics education in Idaho's schools. In response to changes in federal funding for civics programs, ACE sought to increase participation by the Idaho State Bar in filling this important need. ACE recognizes that the key to a healthy, functioning democracy is a citizenry that is educated and knowledgeable about the United States Constitution, and the importance of the Rule of Law.[vii]
This common vision continues to unite ACE members: to increase and sustain the opportunities for civics education in Idaho's schools in order to ensure that Idaho's citizens will have a solid understanding of the Constitution, the Rule of Law, and our form of government. Through volunteering and fundraising for outreach and education, ACE is committed to supporting a quality civics education for all Idahoans, emphasizing youth activities. ACE is always looking for additional members that share this vision – join our monthly lunchtime meeting every second Thursday!
​Unfortunately, due to a variety of factors, civics education can often take a backseat in schools to other subjects. Budgetary constraints have led to the programs supported by ACE suffering greatly reduced, or even completely diminished, funding. To help counter this, ACE holds an annual fundraising event called "Hilarity for Charity" – a night of comedy improv presented by its namesake troupe – that passes every dollar generously donated to support Idaho's civic education programs. In 2022, this effort raised over $11,000 to directly support Idaho students.[viii]
Sobering Civics Statistics and How ACE Seeks to Address Them
Beginning with the 2016-2017 school year, Idaho joined a number of other states by requiring that high school students pass the U.S. citizenship exam before graduation.[ix] Some advocates for civics education claim that policies like these improve civics education, while critics claim requirements like this only create additional barriers.[x] While recent elections have seen increased engagement among youth,[xi] in the most recent assessment, less than a quarter of eighth-graders performed at or above the proficient level on the National Assessment of Educational Progress ("NAEP") civics exam – with no improvement over the 2014 numbers and only slightly higher than a full decade earlier.[xii]
Once formed, ACE was brought under the umbrella of the Government & Public Sector Lawyers Section of the Idaho State Bar as a service project. Through the Section, ACE is able to avail itself of the resources of the Idaho State Bar and the Idaho Law Foundation to support its efforts. The Section provides the funding for ACE to sponsor its annual fundraiser – Hilarity for Charity – discussed previously.
ACE focuses on promoting civic education in Idaho and, specifically, on encouraging members of the Idaho State Bar to become involved in, and support, civic education programs. To be as effective as possible, and to avoid duplication of efforts, ACE is committed to working with, and supporting the efforts of other entities with similar projects including the Idaho Law Foundation's Law Related Education Committee, the University of Idaho College of Law, and the Federal and State Courts.
Initially, ACE primarily engaged in recruiting volunteers and raising funds to benefit two civics education programs in Idaho: We The People and Project Citizen. Both are programs of the Center for Civic Education. Today, ACE also engages in raising and administering funds for other activities such as Continuing Legal Education (CLEs), student competitions, and content creation, and in helping obtain grant funding, providing grant administration support, and developing and presenting the programming for the Idaho Journalists' Institute on Law-Related Civic Education and the Idaho Teachers' Institute on Law-Related Civic Education.
Retrospective and Evolution of ACE's Efforts
Let's take a look back at how ACE went from those origins to the several activities it now helps.
We The People features a curriculum on the history and principles of the United States constitutional democratic republic. State programs conduct local teacher professional development, hold conferences, and organize local and state simulated congressional hearings for elementary and secondary students. ACE still supports We The People today.
Project Citizen is for middle and high school students. It engages students in monitoring and influencing public policy. Students work in groups to identify a public policy issue, research its causes, and propose solutions. Students document the results in a detailed written portfolio with visual aids.
ACE's first fundraiser was a campaign called An Hour For Civics in 2015. Modeled after a similar program by the Indiana State Bar, the premise of the campaign was for every member of the Idaho State Bar to donate either an hour of their time to civics education or a dollar amount equal to their hourly billable rate. In 2016, ACE decided to add a little fun to the fundraising and shifted to "Hilarity for Charity."
The Current Four Civics-Education Programs Supported by ACE
By 2015, ACE was also formally supporting Idaho Mock Trial which it continues to support today. Idaho Mock Trial is a program of the Idaho State Bar's Law Related Education Committee.
Idaho Mock Trial includes a high school mock trial competition which teaches students in Grades 9-12 about the law and the legal system by participating in a simulated trial. Working with attorney and teacher coaches, participants prepare a hypothetical legal case and learn about our legal system while they develop important critical thinking, research, and presentation skills. Then, in real courtrooms, mock trial teams present their cases in front of a panel of judges and jury members (real judges and attorneys).
From opening statements through closing arguments, each team has its own attorneys and witnesses and must be prepared to try both sides of the case. The competition also includes a courtroom artist contest, to allow artistically talented students the opportunity to participate in the mock trial program. Artists observe trials and submit sketches that depict actual courtroom scenes. In addition to the high school competition, Idaho Mock Trial is working to expand the program to middle schools.
The third program that ACE supports is Youth in Government. Youth in Government is a program of the Idaho YMCA. YMCA Youth in Government is an in-depth educational program that teaches high school students how to be active citizens through a nine-month, interactive experience where they directly participate in the processes of the executive, legislative, and judicial branches of the Idaho State Government.
Students simulate and fulfill the roles and responsibilities of the executive, legislative, and judicial branches of government. Youth in Government program participants are actively immersed in civil engagement through developing skills in properly writing bills, parliamentary procedure, moot court competitions, lobbying, and even electing official officers including the Governor, Chief Justice, Appellate Judges, and more.
As school and YMCA groups compete and hold workshops at local Regional Conventions, they work on preparing for the final State Convention held in Boise each year at the State Capitol Building. Youth participants can earn awards, scholarships, or even go on to participate nationally at the Conference of National Affairs representing all Idaho Youth in Government delegates.[xiii] Idaho has participated in Youth in Government for over 75 years.
Last year, ACE added a fourth program: Know Your Government ("KYG"). KYG is a national program of 4-H – a youth development program of the United States Department of Agriculture whose name stands for Head, Heart, Hands, and Health. The KYG program has a mission of empowering youth to be well-informed citizens who are actively engaged in their communities and the world.
ACE supports the University of Idaho Extension with the annual KYG Conference, which is held over President's Day weekend in Boise while the legislature is in session. Student can attend judicial workshops, including participation in a mock trial and sentencing, or be assigned as legislators or lobbyists to work on bills and conduct a mock legislative session.​[xiv]
Each project is warmly received by students and teachers alike. ACE volunteers enjoy participating in these events, students enjoy the unique learning opportunities, and teachers appreciate support to make learning fun.
Additional Efforts and Conclusion
ACE has grown in many other ways in recent years. Since 2018, ACE has supported the Institute for Secondary School Teachers and the Institute for Journalists. The Institute for Secondary School Teachers is targeted to teachers of government, history, and social studies. Their purpose is to enhance teachers' understanding of the judicial branch of government at national and state levels and to motivate teachers to return to the classroom with new ideas and share that information with their students.[xv]
The Institute for Journalists is a partnership of ACE, the University of Idaho's College of Law, and the Idaho Press Club. The institute focuses on journalists' vital role in civic education, with emphasis on explaining the work of an independent, impartial judiciary and on illuminating the Rule of Law in media reports of court decisions.[xvi]
In its early years, ACE also helped host a Continuing Legal Education ("CLE") course for Constitution Day with Concordia University Law School to satisfy its requirement to host programming for Constitution Day. Constitution Day is a federal observance that recognizes the adoption of the United States Constitution.
It is normally observed on September 17, the day in 1787 that delegates to the Constitutional Convention signed the document. A law establishing the present holiday was created in 2004 and mandates that all publicly funded educational institutions provide educational programming about the Constitution on that day. For the past two years, ACE has resurrected its Constitution Day CLE with panel discussions on the First Amendment. Like the previous two years, ACE will be providing a Constitution Day CLE in the Idaho State Capitol's Lincoln Auditorium this September.
More recently, ACE has hosted a Civics Essay Competition for middle school students. In 2021 and 2022, dozens of students submitted essays and ACE awarded cash prizes to three winners and their schools each year. Generous support for the prizes has been provided by the Fourth District Bar Association.[xvii]
During the pandemic, ACE member Wendy Olsen identified the need for pre-recorded videos of instruction on the Law Related Education Committee's Turning 18 in Idaho curriculum and a committee worked with University of Idaho law students to create a dozen short videos on the topics in the curriculum so that teachers and students could easily access them. Most recently, ACE has started a project to create other videos for Idaho teachers and students to easily access and learn about important civics topics such as the rule of law, Native American and tribal sovereignty and law, and the legislative process.
A Thank You
In the 10 years since ACE was created, The Advocate has featured at least 10 articles about the group, our history, and the programs we support. As we celebrate our 10th anniversary, I look forward to the next decade of We The People, Mock Trial, Youth in Government, Know Your Government, and a renewed interest in civics among our youth. I also hope that this milestone anniversary encourages bar members to help support this important foundation of our society.
---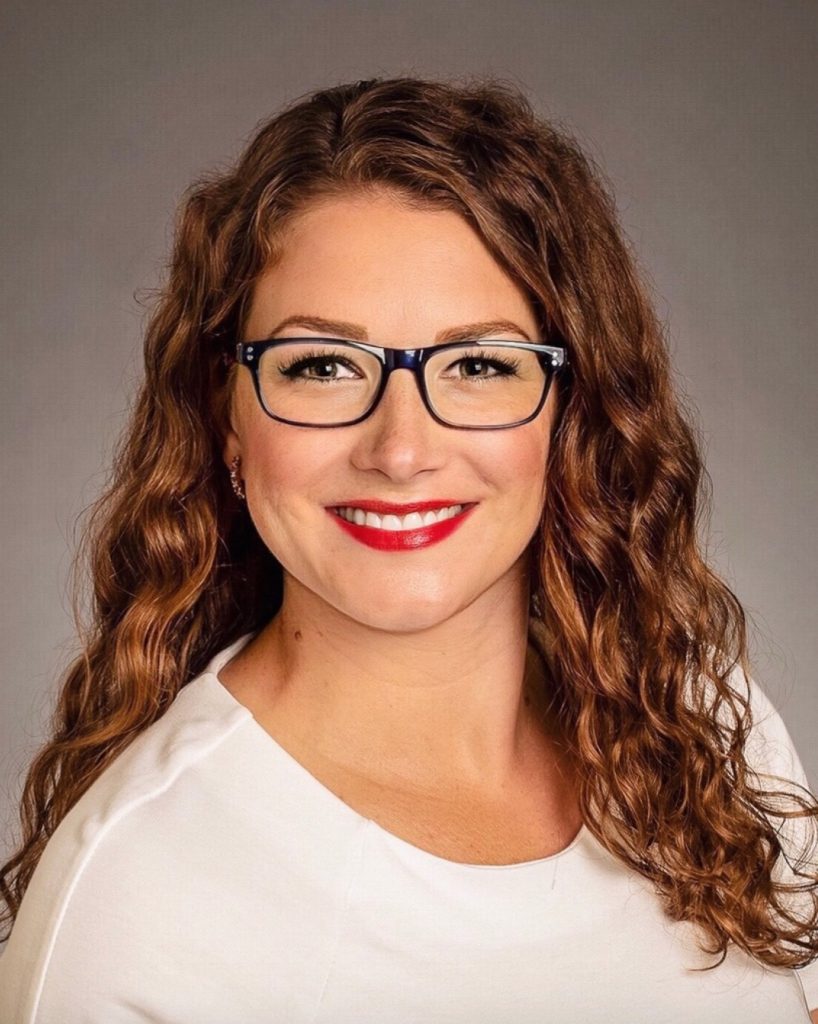 Texie C. Montoya is an Associate General Counsel at Boise State University where she has worked for over 10 years. She is a past chair and current member of the Government & Public Sector Lawyers Section as well as a current co-chair of Attorneys for Civic Education.
---
[i] http://www.attorneysforciviceducation.org/.
[ii] https://oconnorlibrary.org/speeches-writings/women-and-leadership-boise-state-university.
[iii] Id.
[iv] https://isb.idaho.gov/wp-content/uploads/Legacy-Project-Master-List.pdf.
[v] https://isb.idaho.gov/member-services/programs-resources/iall/.
[vi] Id.
[vii] Don Burnett, Civic Education, the Rule of Law, and the Judiciary: "A Republic … If You Can Keep It", 58 Advocate 26 (2015).
[viii] A list of 2023's generous donors can be found on the ACE website: http://www.attorneysforciviceducation.org/news.html.
[ix] https://www.sde.idaho.gov/academic/civics/.
[x] https://www.americanprogress.org/article/state-civics-education/.
[xi] https://circle.tufts.edu/2022-election-center.
[xii] https://www.nationsreportcard.gov/civics/.
[xiii] https://www.ymcatvidaho.org/youth-in-government/.
[xiv] https://www.uidaho.edu/extension/4h/events/know-your-government.
[xv] https://www.uidaho.edu/law/outreach/teacher-ed.
[xvi] http://www.attorneysforciviceducation.org/institute-for-journalists.html.
[xvii] https://www.uidaho.edu/law/outreach/ace-civics.