By Christina Mott Hesse
Utilization of telehealth services is on the rise, particularly as health systems—and especially those serving rural populations—are thinking beyond the traditional, literal walls of their facilities. Telemedicine increases appropriate and timely access to medical services, especially in rural areas, and promotes improved health outcomes and less costly treatments.[i] Thirty-five of Idaho's 44 counties are rural or frontier, often facing limited access to health-care services and challenges in recruiting and retaining local physicians. Hospital systems recognize the need to provide medical services in these more rural communities.
For example, Intermountain Healthcare operates a 24-hour telehealth center that provides 40 telehealth services to seven western states. St. Luke's Healthcare System recently opened a 24 -hour Virtual Care Center, which provides telehealth services throughout Idaho and Eastern Oregon. Through its Virtual Care Center, St. Luke's successfully piloted a unique Remote Patient Management program[ii] for home monitoring of patients living with chronic conditions.[iii]
As telehealth usage increases, we will likely see a natural increase in medical professional liability claims, medical malpractice claims, and other related litigation. Telehealth providers should be prepared to protect themselves from this exposure.[iv]
Telehealth and Telemedicine: Expanding Access and Improving Outcomes
Telehealth, or the delivery of health-related care, services, education, and information via telecommunications technology, which includes video-conferencing, remote monitoring, electronic consults, and wireless communications, is becoming an increasingly widespread practice. Telehealth and telemedicine are often used interchangeably, but telemedicine is a more specific term referring to clinical care delivered by a licensed health-care provider at one location to a patient at another site by means of health information and telecommunications technologies. From video-conferencing with patients in remote locations to monitoring ICU patients from centralized command centers, telemedicine is increasing patient access, improving quality of care, and lowering health care costs.
Telehealth has immense potential to increasingly promote better patient care and faster access to medical services. According to a fairly recent industry report, the global telemedicine market is expected to be a $35 billion industry by 2020,[v] and an $86.7 billion industry by 2023.[vi] The American Telemedicine Association estimates a majority of hospitals now use some form of telemedicine, and the overall number of telemedicine video consultations is expected to increase from 19.7 million in 2014 to about 158 million by 2020—a 700 percent increase over a five-year period.[vii] Additionally, the Medicare Telehealth Parity Act of 2015 expanded telehealth coverage to Medicare beneficiaries to include both rural and urban areas, and to streamline the payment system.
Telemedicine providers vary in technological sophistication, and a wide variety of medical specialties are now common offerings of telehealth services. Because telehealth can be provided 24-hours per day from any location, it is often an optimal choice to those seeking care on an alternative basis to traditional physician clinical settings or hospital facilities, or for patients unable to access in-person services due to factors such as distance from providers or non-traditional work schedules.
Telehealth and Telemedicine Malpractice Risks
Studies have suggested that there is little difference between the care given in-person and the care given via telemedicine appointments,[viii] and medical malpractice-related claims substantiate that data. Further, state and federal government, as well as medical associations, including the American Medical Association (AMA), are encouraging and assisting telehealthcare. While there have been only a handful of reported telemedicine malpractice claims to date, this is likely due to the low number of telemedicine visits as compared to in-person visits. The low number of claims may also be due to liability suits being settled out of court and not reported and, when claims are settled, confidentiality agreements preventing any information from being disclosed. Nevertheless, it would be imprudent to ignore potential liability issues as telemedicine use continues to grow.
Theoretically, telemedicine tends to be low liability for several reasons. First, telemedicine physicians are more likely to deal with routine checkups and prescription-writing than complex, high-risk procedures. Additionally, rather than simple phone call consultations as would occur between on-call physicians and patients in years past, secure video chat platforms that replace these phone calls often provide a platform to capture notes from online visits, arguably leading to better documentation and less liability in the event a claim does arise.
Nevertheless, a number of potential issues exist that can lead to and influence future litigation, such as communication, system and facility telehealth requirements, informed consent, applicable standard of care, insurance coverage, licensing and credentialing, and data management and cybersecurity.
Communication
Communication is often at the root of medical malpractice claims. A 2015 study analyzing more than 23,000 medical professional liability cases concluded that as much as 30% of the cases studied involved communication difficulties.[ix] Of that 30%, 55% involved a provider-patient miscommunication. Miscommunication may result either where one party is not technologically savvy or where there are issues relating to technology malfunctions. Given the inherent, often complex, nature of medical malpractice claims, and that they often involve weighing a patient's account of a situation against a treatment provider's, increased miscommunication, due to the technological component of telemedicine, could further complicate these claims. Conversely, tele-ICU setups are uniquely primed to significantly reduce the risk of medical error because they provide constant, continuous exchange of patient information.
Interaction and Informed Consent
Flexible or undefined system requirements for telehealth combined with lacking in-person interaction can potentially lead to incorrect diagnoses or prescriptions. For example, if a patient sends a picture of a physical impairment, such as a rash or distortion, poor picture quality could lead to an incorrect diagnosis, which, in turn, could be the basis for litigation. Practitioners need to ensure proper clinical evaluation of a patient occurs before prescribing medications, given early court holdings that review of a patient's online questionnaire, without more, is insufficient to establish a doctor-patient relationship and to support prescribing medications.
Informed consent is often an issue in medical malpractice claims. Because of the absence of in-person interaction, it is imperative that telemedicine providers establish a clear and complete informed consent procedure. A best practice for this procedure would ostensibly involve a written form including the names, credentials, and locations of every involved healthcare provider; the names, credentials, and locations of any other staff that may help facilitate the telehealth service; and descriptions of every telehealth service that will be performed and the technology that will be used.
Standard of Care
With respect to negligence-based claims, geography plays a significant role, specifically in determining what standard of care is applied to judge a practitioner's care and treatment. Some states, like Idaho, utilize a community-based standard of care, while others use a uniform state-wide standard of care or national standard of care. Technology enables people to communicate from anywhere; however, standards haven't yet been explicitly set forth for physicians who give medical advice and virtual care across state lines. Since care is provided in a patient's state, that state's laws may well prevail. With the exception of Hawaii, Colorado, and Texas, most states have not yet determined a standard of care specifically applicable to telemedicine.
Additionally, the Roush v. Southern Arizona Ear, Nose & Throat[x] case involving an action for tortious slander against a defendant physician, who during a telemedicine consultation stated, in front of two medical assistants, that the plaintiff's "problem was never an ear problem" but a "brain disorder" and that his "problem was all in his head," underscores the notion that telemedicine practitioners are held to the same professional standard of care as practitioners providing care as similarly positioned practitioners without the use of telemedicine technologies.
Insurance
It would be advisable for physicians to seek, and insurers to provide, telehealth policies that allow for reporting of facts and circumstances that might lead to a claim, otherwise known as "incident reporting." A policy with incident reporting language allows the insured to report potential claims or bad outcomes as soon as they become known to the insured party. A policy that allows incident reporting would prove helpful in telehealth cases given the lack of current legal precedent for these types of claims. After proper notice is given, even if the insured changes carriers before a written demand for damages should occur, the carrier would bear the burden for that claim. Insurers and physicians may also benefit from negotiating specifically how any sexual abuse claims and punitive damages are handled in medical professional liability policies for telehealth providers. Additionally, issues may arise where malpractice liability policies do not cover multiple states.
Licensing and Credentialing
Most telemedicine providers make reasonable efforts to ensure that a patient is treated by an appropriately licensed professional in the state where the patient is located at the time the telehealth services are provided. While many telehealth providers may be able to confirm patient location via geolocation data provided by the device or conferencing platform used by patients, that may not always be the case. One can envision a myriad of scenarios in which licensure issues could arise.
For example, a patient in a vehicle crosses state lines during a video consult, or a patient receives a video consult utilizing a virtual private network that actively conceals his or her true location, or a physician who is licensed in Idaho but resides in Oregon conducts a telehealth visit from home with a patient who lives in Idaho. Telehealth providers using traditional technology, such as a landline telephone, should confirm the exact patient location before matching the patient to a duly licensed professional. The licensed physician would also be wise to confirm the patient's location. It would also behoove telemedicine providers to employ physicians and other professionals that are licensed in multiple states to help address these potential licensing concerns.
Healthcare providers should be aware that some liability policies exclude coverage if a healthcare provider is not appropriately licensed in the state in which the patient is located at the time virtual services are provided. Further, some medical professional liability policies may contain coverage exclusions for treatment rendered by an individual who fails to obtain the proper professional license in the state or locality in which the treatment was provided or coverage exclusions for criminal activity, which could be implicated if the practice of medicine without a proper license is deemed criminal in the jurisdiction where treatment is provided.
While current licensure requirements for practicing telemedicine across state lines vary among states, the majority still require a physician to be licensed in the state in which the patient is located. Nine states' medical boards[xi] issue special licenses or certificates related to telehealth that allow an out-of-state provider to render services via telemedicine in a state where they are not located or allow a clinician to provide services via telehealth in a state if certain conditions are met. Some states have laws that do not specifically address telemedicine licensing but make allowances for contiguous states or for certain situations where a temporary license might be issued, provided the specific state's licensing conditions are met. Idaho is one of the 25 states who have adopted the Interstate Medical Licensure Compact that allows the Interstate Medical Licensure Compact Commission to form an expedited licensure process for licensed physicians to apply for medical licenses in other states.[xii]
Data Management and Cybersecurity
It is axiomatic that medical information, including patient health information, is protected under a number of laws, including HIPAA, the Health Information Technology for Economic and Clinical Health Act, and the Child Online Privacy Protection Act. As is with any internet-based service, with telehealth there is the potential for data breaches, which may put patient information at risk of public exposure and subject telehealth providers to legal action. Telehealth providers and insurers should be actively aware of this risk and take steps to safeguard confidential and protected information from public disclosure. Additionally, telehealth providers must take extra precautions to not conduct telehealth sessions in areas where patient information could be overheard, seen, or otherwise interpreted by third-parties.
Telehealth and Telemedicine Precedent
As of this writing, the legal community has seen little precedent on telemedicine malpractice claims, compared to general medical malpractice actions. The main reason for this lack of precedent is that telemedicine is still a relatively new tool being used in the administration of health care services. Nevertheless, the lack of precedent is likely to be short-lived.
The majority of legal actions that have been brought against telehealth providers resulted from telemedicine practitioners prescribing medications over the internet, rather than from negligently administered care through telemedicine.
In Hageseth v. Superior Court of California,[xiii] a California court asserted jurisdiction over a Colorado-licensed physician criminally charged with practicing without a license where the physician prescribed a generic version of Prozac over the internet to a patient in California who then committed suicide. The doctor prescribed the medicine after the patient filled out an online questionnaire; this was the extent of the doctor-patient interaction. The California Court of Appeals held that California had jurisdiction over the case, even though the doctor never physically entered the state because the defendant intended his acts to have effects in California.
In U.S. v. Kanner,[xiv] the defendants owned and operated PharmaCom, an online prescribing company that allowed customers to receive non-controlled prescription drugs over the internet by answering questions on a medical questionnaire. Physicians never saw the patients, and there was no previous physician-patient relationship.
In U.S. v. Hernandez,[xv] a Florida physician administered non-controlled substances over the internet without previously examining the patient.
Procedural Concerns
Telehealth providers should also be aware of procedural concerns. Specifically, telehealth providers administering care across state lines may have to confront the issue of personal jurisdiction; that is, the state court's ability to require a defendant (i.e. the physician) to appear in the home state of the plaintiff (i.e. the patient). Choice of law issues may also arise, and in telemedicine malpractice lawsuits, neither the defendant nor the plaintiff should automatically assume that the laws of the state where the case is being heard will automatically govern the case. Additionally, while physicians providing care via telemedicine have the same responsibilities and obligations to their patients as physicians providing in-person care, in situations where the telemedicine practitioner provides a medical consult to another physician at a distance, a physician-patient relationship is not typically established, which may pose unique situations should litigation arise.
Given the overall continuous upward trend in numbers of initiated medical malpractice claims, it is likely that the number of telehealth-related claims will also start to rise. Further, given provider shortages throughout the U.S., in both rural and urban areas, telemedicine has a unique capacity to increase and improve service to millions of new patients. With a little foresight and planning, the severity and complexity of associated legal issues may be reduced.
---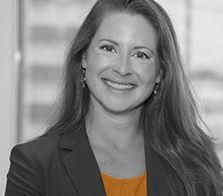 Christina Mott Hesse is an attorney at Gjording Fouser PLLC and represents hospitals, professionals, and employers involved in litigation. She is also the author of the Idaho Medical Malpractice Defense blog. A recent transplant to Boise, Christina loves running in the foothills, mountain adventures, and cheering on her University of North Carolina Tar Heels and New England Patriots.
---
[i] Marc Harrison, Telehealth is Improving Health Care in Rural Areas, Harvard Business Review, May 15, 2019, https://hbr.org/2019/05/telehealth-is-improving-health-care-in-rural-areas.
[ii] Mandy Roth, Got Rural? Go Virtual. St. Luke's Did, Health Leaders (Sept. 11, 2018), https://www.healthleadersmedia.com/innovation/got-rural-go-virtual-st-lukes-did.
[iii] Eric Wicklund, New Telemedicine Center to Extend Connected Health Across Idaho,mHealthIntelligence (Aug. 28, 2018), https://mhealthintelligence.com/news/new-telemedicine-center-to-extend-connected-health-across-idaho.
[iv] See generally RNCOS, Global Telemedicine Market Outlook 2020, at 4.2.2, 4.2.4 (2015).
[v] MarketWatch, Healthcare Machine to Machine (M2M) Market Size is Projected to be Around US$ 35.0 Billion By 2020 (Aug. 10,2018), https://www.marketwatch.com/press-release/healthcare-machine-to-machine-m2m-market-size-is-projected-to-be-around-us-350-billion-by-2020-2018-08-10.
[vi] Transparency Market Research, Telemedicine Technologies and Services Market to reach US$ 86.7 Bn in 2023, GLOBENEWSWIRE (July 13, 2016), https://globenewswire.com/news-release/2016/07/13/855662/0/en/Telemedicine-Technologies-and-Services-Market-to-reach-US-86-7-Bn-in-2023.html.
[vii] Press Release, Tractica, Telehealth Video Consultation Sessions to Reach 158 Million Annually by 2020 (June 24, 2015), available at https://www.tractica.com/newsroom/press-releases/telehealth-video-consultation-sessions-to-reach-158-million-annually-by-2020/.
[viii] American Telemedicine Association, Examples of Research Outcomes: Telemedicine's Impact on Healthcare Cost and Quality (April 2013), https://www.amdtelemedicine.com/telemedicine-resources/documents/ATATelemedicineResearchPaper_impact-on-healthcare-cost-and-quality_April2013.pdf.
[ix] Highlights: Malpractice Risks in Communication Failures (Crico Strategies 2015), available at https://www.youtube.com/watch?time_continue=70&v=trJ1DUaEIuk.
[x] No. 2 CA-CV 2008-0049, 2009 WL 368865, at *1 (Ariz. Ct. App. Feb. 13, 2009).
[xi] These nine states include Alabama, Louisiana, Maine, Minnesota, New Mexico, Ohio, Oregon, Tennessee (osteopathic board only), and Texas. See Center for Connected Health Policy, State Telehealth Laws & Reimbursement Policies, The National Telehealth Policy Resource Center, 10 (2018), https://www.cchpca.org/sites/default/files/2018-10/CCHP_50_State_Report_Fall_2018.pdf.
[xii] Id.
[xiii] See 150 Cal. App. 4th 1399, 1417 (2007).
[xiv] See No. 07-CR-1023-LRR, 2008 WL 2663414, at *1 (N.D. Iowa June 27, 2008).
[xv] See No. 07-60027-CR-ZLOCH/Snow (S.D. Fla. Oct. 4, 2007).