These acknowledgments honor members of the Idaho State Bar who have been admitted for 60 years. Thank you to all who submitted material to be included in this portion of our awards.
---
James R. Bennetts
James R. Bennetts is a graduate of the University of Idaho College of Law. James lives in Challis.
---
Fred Kennedy
Fred Kennedy is a graduate of George Washington University Law School. Fred lives in Garden City.
---
Robert L. Magnuson
Robert L. Magnuson is a graduate of George Washington University Law School. Robert and his wife, Elinor, live in Spokane, Washington.
---
Craig B. Marcus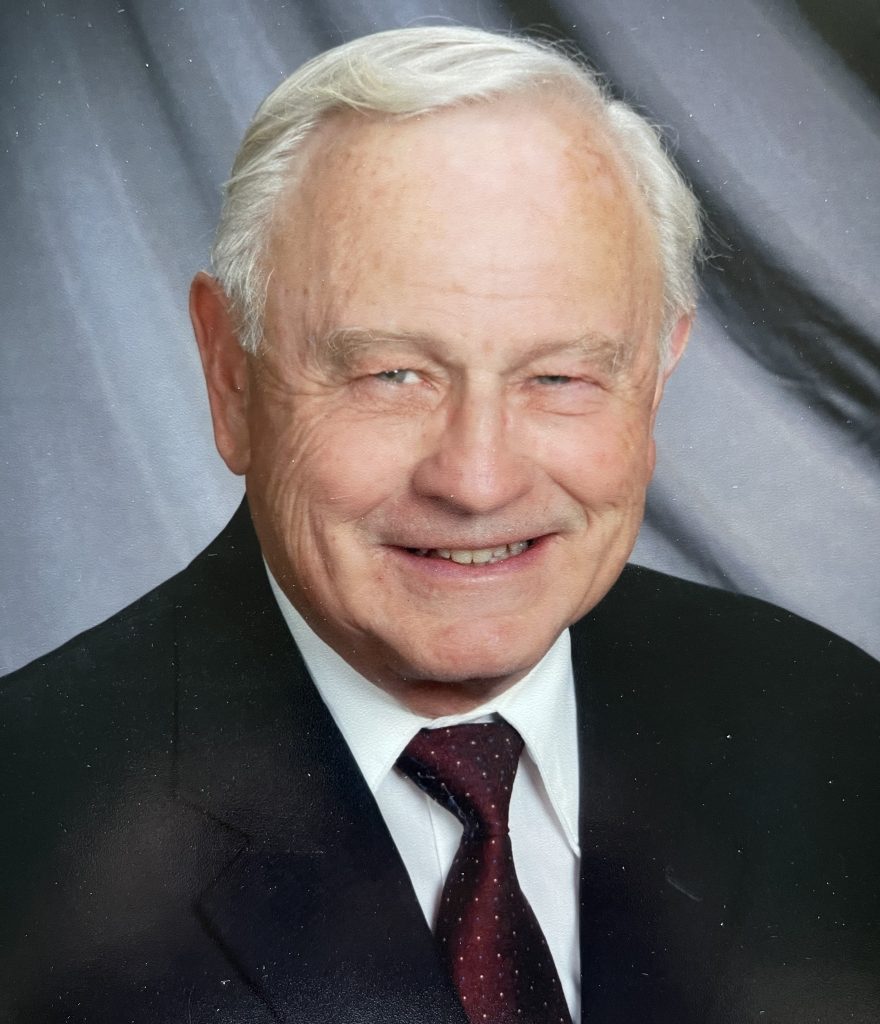 When Craig Marcus was a little boy in Idaho City, he says the old courthouse was like a second home. His father, Claude Marcus, served several terms there as Prosecuting Attorney. Craig knew its every nook and cranny.
Governor Hawley died in the 1930s. His son and law partner, Jesse Sr., who tried many cases in Idaho City invited Claude, whose reputation as an excellent litigator and attorney was rapidly spreading, to move to Boise and go into partnership. He accepted.
Later, near the end of the 1940s, Mr. Hawley's sons Jesse Jr., and Jack joined the firm. Craig recalls that by then it was one of the most robust in the state with a clientele whose interests touched nearly every aspect of life in Idaho. Offices were on the top floor of the Eastman building. In those pre-air conditioning days, windows were open to the summer breezes. Mr. Hawley had a majestic office befitting the legal fiant he was in his era, just as Claude, Jesse Jr., and Jack became in their era.
During the years Claude was president of the bar, the annual convention was in Sun Valley. Of course they were there. Then Bar members were bound by a common thread of love and respect for the law. Friendship permeated the air.
In the 1950s after Mr. Hawley's death, Claude, Jesse Jr., and Jack amicably split the practice. Jesse Jr. and Jack had a vision for the mega firm it is today. Claude had a vision for a smaller firm, one his teenage sons Craig and Barry could easily step into without the financial demands of a larger enterprise. Craig remembers both his father and mother as persistent encouragers. There was no question that Craig and Barry would become lawyers.
Among the clients Claude took were mining interests, ranching and other natural resources, business and insurance. One liability insurance client for which Craig tried many cases generated substantial litigation, in part because of its policy of not settling after the case was referred to defense counsel. That company was dominant in Idaho. Its policy eventually played a major role in Idaho replacing contributory negligence with comparative negligence.
Craig practiced with his father for 40 years. Claude tried over one hundred cases. Craig does not believe he ever lost. Claude's reputation is exemplified by a case where all of the public utilities, who owned property in Idaho chose one lawyer to represent all of them in litigation against the state. They chose Claude. He won. (91 Id. 425).
Craig himself has litigated to verdict several hundred jury trials, mostly insurance defense, in nearly every courthouse in Idaho, and twice that number of nonjury trials. His book, "Divorce in Idaho," published in 2019 has its roots in the 1960 days of Saturday court in Judge Scoggins Gooding courtroom when Idaho was a divorce mecca.
Craig's practice has been diversified with most legal matters Idaho attorneys have worked on in the last six decades. Both he and Barry handled a substantial volume of legal work generated by Claude when, after hard fought litigation, he won for his own company, Intermountain Gas, jointly owned with Red Lessinger and Nat Campbell, the exclusive right to sell natural gas in southern Idaho. (77 Id. 188).
When a vacancy on the Ninth Circuit Court of Appeals occurred, Claude declined an effort by Idaho's congressional delegation to have President Eisenhower appoint him Craig says. Craig's father was Governor Smilie's treasurer and close friends with the people involved. Claude was grateful but believed he would have to move to San Francisco. His focus was on creating a firm in Boise for Craig and Barry. Such was his unselfish nature.
Craig and Barry have balanced practicing law with developing land in Idaho. That too was an extension of Claude's varied interests. He owned a farm where West Boise Industrial Park is today.
Craig and Lynne, who died last year, met as students in Mexico City and married in 1960. They have a daughter Shawn Moak, a son, Boise attorney Trent Marcus, Brian who is deceased, six grand-children including Boise attorney Christian Moak and four great grand children. Before becoming an attorney Craig fought range fires. He and Lynne enjoyed all the activities Idaho offers. They provided a home for 25 years for a pet 2,000 lb. black angus steer who lived alongside an assortment of other wild and domestic critters.
Like Claude, Craig has had a hand in politics. In younger years he was President of the Lincoln Day Banquet Association and Chairman of Congressional and Judicial campaigns. Lynne was a long time chief judge in their precinct. Both are Christians and have been active in their church, Cole Community Churt, Bible Study Fellowship and Foundations in Genesis, Idaho. Craig was an officer in the Fourth District Bar Association and served on various Bar Committees including peer review.
He says that for him the keys to successfully practicing law are to work diligently as though God is the client and never forget that ambiguity is the mother of strife.
---
W. Anthony ("Tony") Park
W. Anthony ("Tony") Park received his J.D. degree from the University of Idaho College of Law in 1963 and was admitted to the Idaho State Bar in September of that year. Tony had earlier graduated from the University of Idaho in 1958 with an undergraduate degree in political science.
Having grown up in Boise, it was an easy decision to begin his law practice there. He was a sole practitioner in Boise for several years. Following a brief partnership in 1969 with Clarence D. Suiter, he ran for and was elected as Idaho's Attorney General in 1970, serving from 1971 to 1975. He campaigned as "Idaho Lawyer for the People" and prides himself on living up to that standard. He established Idaho's first Consumer Protection Agency which still thrives successfully within the Idaho Attorney General's office today.
Tony returned to private practice in Boise in 1975 as a civil litigator. He spent the last 15 years of his practice primarily as a mediator and arbitrator. He enjoyed alternative dispute resolution work immensely and had a very busy practice.
Tony was a well-known amateur actor in the Boise area and participated in major roles in "A Man for All Seasons" (The Duke of Norfolk), "Camelot" (Merlyn), "Inherit the Wind" (Matthew Harrison Brady), along with several others.
Tony retired from practice in 2018. He has three children: Susan Park (J.D. 1990, U. of I.), Adam Park, and Patricia Park. He is married to Gail Chaloupka, who shares his love of government and politics. She is a Boise native and had a successful human resources consulting practice for many years. She continues to be the light of his life. They have traveled worldwide together and continue to do so in their joint retirement.
Tony is also the author of a political memoir, "An Idaho Democrat – A Political Memoir of a Political Life" in 2022 (Ridenbaugh Press Publisher).
---
Hon. Jesse R. Walters, Jr.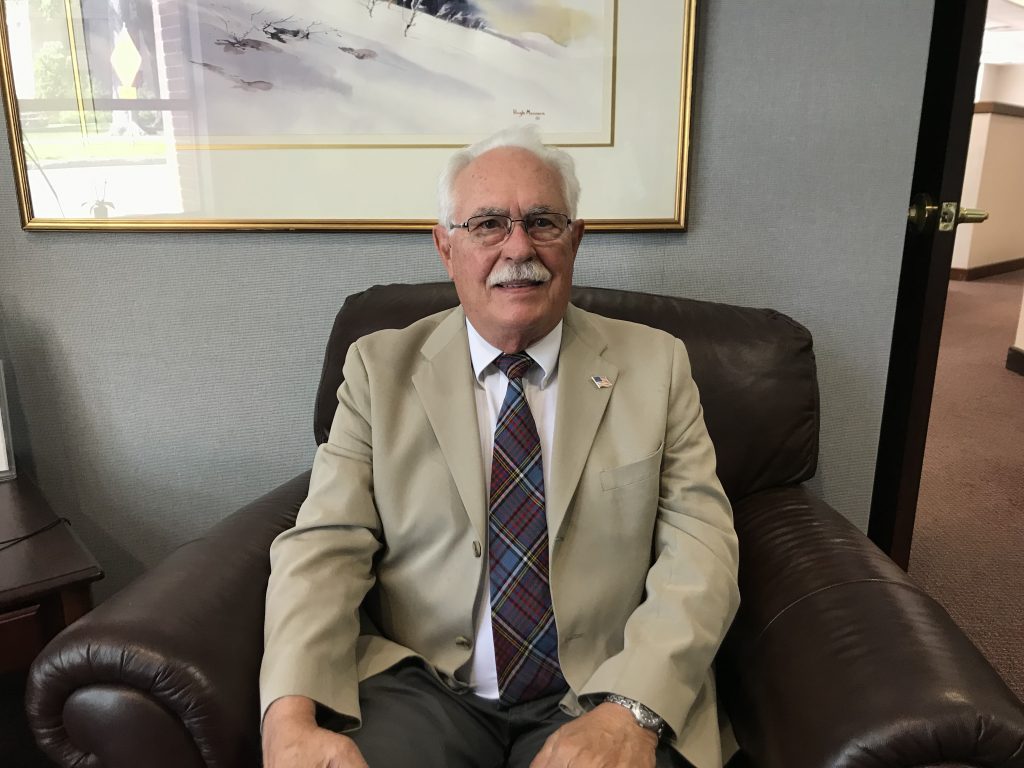 Justice Walters was born in Rexburg, Idaho, on December 26, 1938, and graduated from Idaho Falls High School in 1957. He attended Ricks College for one year, and then transferred to the University of Idaho, receiving a B.A. in 1961, an L.L.B. in 1963, and later a Juris Doctor degree. He received an L.L.M. degree from the University of Virginia in 1990. In the course of his legal and judicial education, Justice Walters also attended courses at the University of Washington Law School, New York University Law School, the University of Kansas School of Law, and the National Judicial College at Reno, Nevada.
Justice Walters was admitted to the Idaho State Bar in 1963, the United States District Court of the District of Idaho, and the Ninth Circuit Federal Court of Appeals. He served as a law clerk to the Chief Justice of the Supreme Court from 1963 to 1964, and as an attorney for the Idaho Senate during the legislative session in 1965.
He was engaged in the private practice of law in Boise from 1964 until 1977, when Governor John Evans appointed him to the position of District Judge of the Fourth Judicial District. Judge Walters served in that capacity from 1977 to 1982 and served as Administrative District Judge of the Fourth Judicial District from 1981 to 1982.
When the Idaho Court of Appeals was created in 1981, Governor Evans named Judge Walters as one of the three original members. He was selected by the Chief Justice of the Idaho Supreme Court to serve as Chief Judge of the Idaho Court of Appeals and was reappointed to that position for seven, two-year terms, from 1982 to 1997.
In 1997, he was appointed by Governor Phillip Batt as the 50th Justice to serve on the Idaho Supreme Court. He was elected in May 1998 to a six-year term on the Court. He retired from the Court in July 2003, but continued to work for many years as a senior justice.
Justice Walters was a member of the American Bar Association for over 25 years and served on the board of directors of the American Judicature Society and of the Idaho Law Foundation. He served as an officer and president of the Council of Chief Judges of the State Intermediate Courts of Appeals and during his tenure developed life-long friendships among judges at the trial court and appellate court levels throughout the United States. He chaired the Idaho Supreme Court's Criminal Rules Committee, the Jury Reform Committee, and the pattern Criminal Jury Instructions Committee. He was active in many community affairs, served as President of the Vista Lions and of the Boise Jaycees, and was an instructor in numerous continuing legal and judicial education programs with the Idaho State Bar and at the University of Idaho College of Law. After retirement, he served for 10 years as a trustee with the Idaho State Historical Society, volunteered as a tour guide at the Old Idaho Penitentiary, and volunteered as a docent at the Idaho State Historical Museum. For his interest and efforts with regard to Idaho history and education, he was a recipient of the Idaho Historical Society's Esto Perpetua Award in 2018. For over 20 years both before and after retirement he served as a visiting judge for the International Law and Technology Moot Court competition each fall at the John Marshall Law School in Chicago, Illinois.
During his tenure on the Idaho Supreme Court, the Court of Appeals, and the district court, Justice Walters participated in over 4,200 appeals. At the time of his retirement, he had been the author of 1,372 appellate opinions. Following his retirement in 2003, Justice Walters continued to serve in the judiciary as a Senior Judge, sitting as judge pro tem with the Idaho Supreme Court and the Idaho Court of Appeals, continuing to write opinions for both courts, and serving as an Appellate Settlement Conference mediator, arbitrator, and Idaho State Bar discipline investigator for over 18 years. In 2015, he received the prestigious George G. Granata, Jr., professionalism award from the Idaho Judiciary for his contributions and service as a motivating and inspirational role model to his colleagues on the bench. He received the Idaho State Bar Distinguished Jurist award in 2019.
He and his wife, Harriet, have three children: Craig, Robyn, and Scott, seven grandchildren, and five great-grandchildren, expecting another in September 2023.