To view the webcast or on-demand seminars, you will need to login to your FastCLE account. You can click HERE and it will take you to the login page. Here you will enter your email address and password in the Existing Account Login section, then proceed into your Streaming Classroom. Here is where you will find all of the sessions that you have registered for.
Keep in mind, these are LIVE webcasts and only available to view at their specific times. We suggest logging into your account several days prior to the webcast and also 15-20 minutes prior to each live webcast just in case you have any technical issues. The programs typically run better using Firefox or Google Chrome. If you have any issues logging in, please check the detailed instructions at the button below. These instructions will take you page by page through your account. If you still need assistance then please call our office.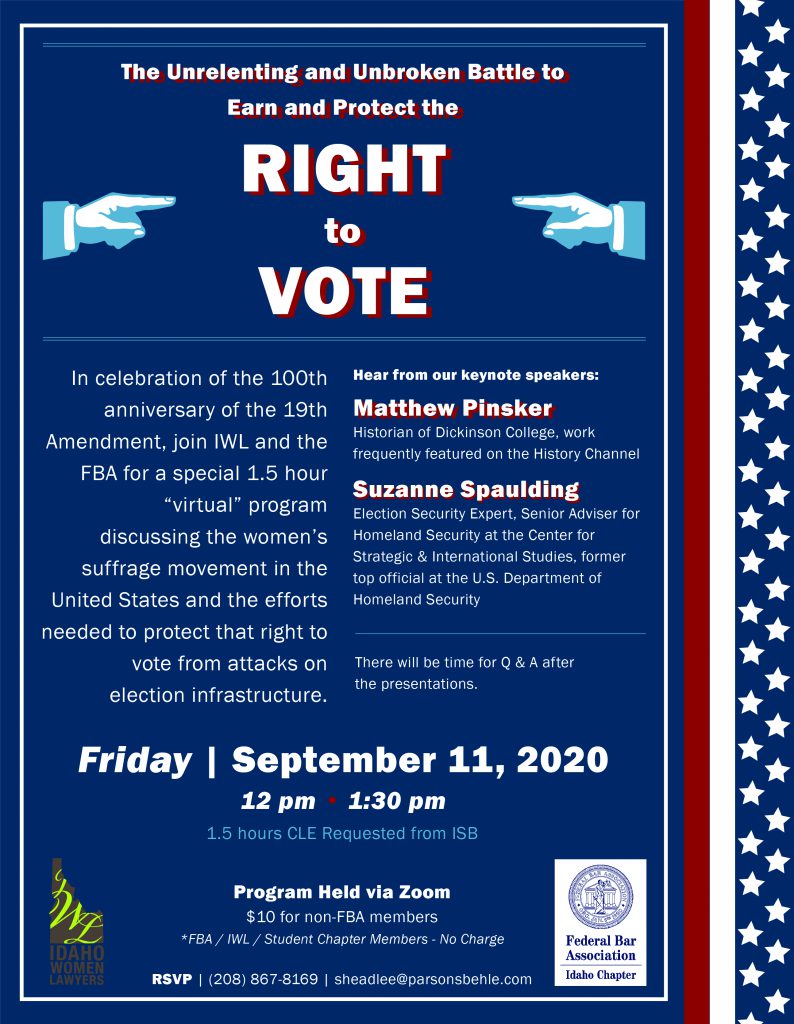 The Judicial Conference of the United States has authorized the appointment of a full-time U.S. Magistrate Judge for the U.S. District Court, District of Idaho. The position will be created by the planned retirement of Judge Ronald E. Bush on June 10, 2021 and located in Boise, ID.
To apply a cover letter, resume, and application form must be received no later than 5:00 PM MST on Friday September 18, 2020. Please refer to the previous page under "Application Information" to access the Magistrate Judge Application.
Application materials may be submitted via email to:
Clerk@id.uscourts.gov
Or by mail to:
Stephen Kenyon, Clerk
U.S. Courts, District of Idaho
550 W. Fort Street
Suite 400
Boise, ID 83724

Full Public Notice PDF
If you have any issues with the application form, or any questions regarding the application process, please email Clerk@id.uscourts.gov.