The following agencies & organizations provide general legal services and resources, including but not limited to veteran's resources, health care, etc.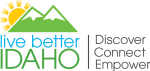 Live Better Idaho is a clearinghouse of Idaho resources including financial, healthcare, food & nutrition, veterans services, behavioral health, family services and work & education.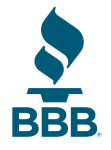 Better Business Bureau assists the public in providing reviews and regulation of local businesses through their online review and public complaint processes.

The American Civil Liberties Union is a non-profit organization dedicated to the preservation and enhancement of civil liberties and rights through litigation, education, and lobbying.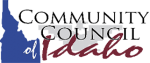 The Community Council of Idaho is a rural-centered, multi-service non-profit organization offering several programs, including affordable immigration legal services.
Attorneys Northwest, Inc. is a non-profit organization offering legal services to moderate means individuals and qualified small businesses at reduced rates. Their services assist people who typically would not qualify for state and/or federally funded legal aid.