Taylor L. Mossman-Fletcher
Published May 2022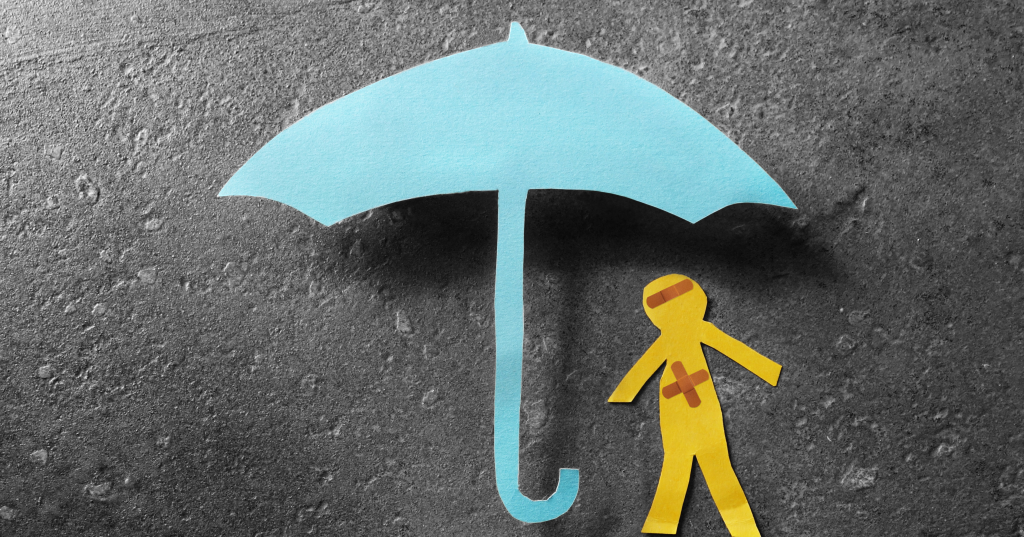 On January 20, 2016, Francisca Gomez was working at a seed sorter machine at the Crookham Company's plant in Nampa. She was sucked into the machine after her hair became caught in an unguarded drive shaft.[1] She suffered a particularly gruesome death. Ms. Gomez's co-workers witnessed the tragedy unfold and first responders absorbed a horrific scene upon arrival. [2]
The means by which Ms. Gomez's family, her co-workers and the first responders sought remedy for the accident were established nearly a century earlier when our nation's system for compensating injured workers took shape. This system, known as the "Grand Bargain," became codified as Idaho's worker's compensation law in 1917. [3]
Among the questions still debated about the Grand Bargain in the century between its birth and Gomez's injury are (i) what should it look like, (ii) who should it primarily benefit; and (iii) does anyone still believe it is grand? For the parties in Ms. Gomez's case—Ms. Gomez's family, her co-workers, the first responders, and her employer—the answers differ greatly and are still evolving.
To help further explore these questions, a brief history of the Grand Bargain is in order.
The Grand Bargain Begins in Idaho
In March of 1917, Idaho created the Idaho Industrial Accident Board (now the Idaho Industrial Commission) as part of the State's workers' compensation law. This law was part of a movement sweeping the nation to standardize compensation to injured employees and limit an employer's common law defenses to work-place injury claims.[4] In short, the Grand Bargain reflects a compromise between labor and industry where workers gave up the right to "sue" their employers in the traditional sense, in exchange for guaranteed, but far less expansive damages under common law tort claims. In what is commonly referred to as the exclusive remedy rule, injured employees can pursue workers' compensation claims against an employer without regard to fault. However, workers can only bring these claims before a state industrial commission rather than in state court.
What is the Grand Bargain?
Idaho's Workers' Compensation laws emerged during a highly industrial and labor-intensive period in history. Working conditions were often dangerous and employers had little regard for safety measures. This, not surprisingly, led to a shocking number of workplace injuries and deaths by today's standards. The Grand Bargain followed enactment of the Sherman Antitrust Act (1890) and the Clayton Act of 1914, both of which aimed to reform a highly business-friendly regulatory environment. These laws were designed to limit the power of corporations and deter anti-competitive practices, while also protecting workers. After decades of the laissez faire economic principles and unchecked corporate power that had defined the Gilded Age (approximately 1870 through 1900), the country's temperament was shifting towards a more pro-labor and public welfare direction. This shift not only shaped modern employment practices, but also set the stage for many of the civil and human rights advances in the second half of the 20th Century.
As structured, workers' compensation laws, including Idaho's, sought to balance an employer's interests with employees' needs by guaranteeing benefits to an injured worker, but at the same time capping an employer's liability for these injuries. From this attempted balance, the Grand Bargain was born.
The exclusive remedy rule
The Idaho Supreme Court has described Idaho's Worker's Compensation Act as a compromise between injured workers and their employers that provides a limit on liability for employers in return for providing sure and certain relief for the injured worker.[5] This sure and certain relief is provided to the exclusion of every other remedy, proceeding, or compensation, except as otherwise provided in the statutory framework.[6]
Workers' compensation laws combine tort law and social insurance. Arthur Larson, one of the most published authors in workers' compensation legal analysis has summarized this blending as follows: [7]
Like tort, but unlike social insurance, its operation mechanism is unilateral employer liability, with no contribution by the employee or the state; like social insurance, but unlike tort, the right to benefits and amount of benefits are based largely on a social theory of providing support and preventing destitution.[8]
Workers compensation insurance enables employers to confidently label each year's costs associated with workplace injuries
The costs were no longer dependent on the number or severity workplace injuries. The amount of compensation for each injury was also no longer left to the often-unpredictable hands of a judge or jury.
For employees, the Grand Bargain's benefit was also one of certainty
Under workers' compensation laws, employees would no longer have to endure the costs and delays of the civil courts to obtain compensation. Once injured at work, an employee reports the injury and is promptly sent for medical attention that is paid for by the employer or its surety. If an injury causes the worker to miss work, then she is immediately paid time-loss wages. Not surprisingly, receiving prompt monetary and medical benefits without having to prove fault for the injury has been one of the more appealing aspects of the Grand Bargain.
The Grand Bargain applied to Gomez's Case
In Gomez's case, the Grand Bargain meant that the Crookham Company accepted certain responsibility to Gomez (through her surviving family) to pay statutory death benefits under Idaho Code §72-413. In that respect, the Grand Bargain meant Crookham had knowledge that these benefits would not exceed a certain amount. This came in exchange for Gomez's family not having to prove that Gomez or another party was not negligent in causing the accident.
Was it a Bargain—And If So, Did Labor or Industry Reap the Bigger Benefit?
Some argue workers were the clear beneficiary of the Grand Bargain, at least at the time. The nation's policy to protect injured workers came at a time when labor unions' voices were much stronger. The collective transformation in employment laws that the Grand Bargain represented would be unimaginable in today's political landscape. Labor's triumph was that in most states, employees never directly pay for their own worker's compensation benefits. Rather, the employer is mandated to purchase workers' compensation insurance, either through a private carrier or a fund managed by the state, such as the Idaho State Insurance Fund.[9]
However, it is important to also recognize that employment practices have evolved since the Grand Bargain began, and with them, employees' rights and employers' responsibilities. The early 20th century saw workplaces in the U.S. begin to transform from primarily physical work as part of an industrial economy into more sedentary work to support a service-based economy.
The Grand Bargain's Quid Pro Quo
As Adam Scales for the Rutgers Law Review wrote, "once struck, the Grand Bargain created entitlements that became virtually immovable." [10] Indeed, tort remedies and awards availed to injured plaintiffs outside the workplace (such as damages for pain and suffering), have been limited through state tort reform legislation. Yet similar efforts to limit remedies have been virtually non-existent in the workers' compensation arena. The system of damages available to injured workers from a century ago remains in place today—in fact, by some measures, the availability of damages to injured workers has improved since the Grand Bargain's inception.
An example of this is seen in Vawter v. United Parcel Service, Inc., which also serves as a classic paradigm of the "no fault" advantage employees enjoy under Idaho's worker's compensation law.[11] In that case, Mr. Vawter injured his back on the job while bending over to tie his bootlaces. Because the Idaho Supreme Court found that he did so within the course and scope of his employment, the claim was not only compensable, but Mr. Vawter was awarded total and permanent disability benefits as a result of the injury. This means that he will be paid medical and time loss benefits not just until retirement age, but until he dies. The result in Vawter is a kind of success for injured workers that the labor movement behind workers' compensation laws could not have imagined.
In contrast to the result in Vawter, injured workers also face multiple hurdles. Injured workers must navigate more red-tape and employer and surety influence than was likely contemplated by the early 20th century labor movement. For instance, once injured, the employee must go to only physicians chosen by their employer. Then, only treatment through the "chain of referral" by the employer-chosen physician is authorized. Additionally, only medication prescribed by a "chain of referral" provider will be covered. In other words, the employee cannot seek outside care and have it covered by their workers' compensation insurance.
Further, waiting for employer-surety authorization for treatment and medication can delay their return to the job and in some cases, results in their condition worsening. Moreover, nurse case mangers hired by the employer-surety can interfere in the physician-patient relationship by attending appointments and pushing conservative care or rushed treatment timelines. In some cases, the employer-surety will "cut-off" treatment before the employee finds symptom relief. Delayed treatment makes the injury worse. The list of obstacles that can prevent a worker from receiving prompt and cohesive medical care is near infinite.
First Responders and Psychological Injuries
The Gomez case highlights another shortfall in the Grand bargain: compensating for psychological injuries received on the job, and how that shortfall is changing. Upon witnessing the scene of Gomez's industrial death, first responders were subject to unimaginable sights that may be forever seared in their minds. Such an experience can often to lead to sleep loss, appetite changes, nightmares, depression and other symptoms of PTSD. Yet, in 2016, there was no remedy for the psychological injuries that first responders routinely face as result of their employment. This was because workers' compensation was limited to physical injuries suffered through employment; strictly mental suffering was not considered to be a compensable workplace injury under the Idaho's and many other states' workers' compensation laws.
However, in 2019, Idaho amended its workers' compensation law to provide that post-traumatic stress injuries suffered by a first responder is a compensable injury if there is clear and convincing evidence that the post-traumatic injury was caused by an event arising out of an in the course of employment. [12] Interestingly, while various measures for tort reform in recent decades would seek to limit the damages of the first responders in this situation, this is another area where workers compensation benefits have expanded. To date, though, compensation for strictly psychological injuries suffered through employment is limited to first responders, which means that employees who may witness an accident like Gomez's still face often insurmountable obstacles to being compensated for workplace trauma. Despite witnessing one of the most horrific scenes imaginable, Gomez's coworkers do not have a compensable workers' compensation claim unless their psychological injuries are accompanied by bodily injury.[13]
Does Is the Grand Bargain Remain Grand?
The workers compensation system has hints of the dreaded "forced arbitration" form of resolving disputes. In detaching the right to a jury trial, access to pain and suffering damages and imposing caps on wage-loss damages, it is not surprising that the injured worker may feel shorted in today's justice system.[14] Contrarily, employers and their sureties encounter their own frustrations, as exemplified in the Vawter case.
Both labor and industry are coming to age and recognizing these and other flaws in the Grand Bargain's design. It's an antiquated arrangement that, while trying to evolve, is struggling to evolve to either labor's or employees' liking. Professor Morantz has observed, the injured worker sees limitations and constraints on obtaining benefits while the employers' insurance costs, legal fees and adjudicatory scrutiny increase.[15] Morantz recently articulated "[t]he U.S. workers' compensation system is at a historic crossroads," with the "grand bargain" unraveling, providing satisfaction to few, if any, of its stakeholders.[16]
Conclusion
So, is it Grand? As a counterweight to Professor Morantz, Ellen Relkin, a noted Plaintiffs' trial lawyer and frequent lecturer on complex litigation matters, summarized in the Rutgers Law Review that:
As beleaguered as it is, the premise of the Grand Bargain remains sound: we still need a system that fairly compensates workers for workplace injuries and does so faster and more efficiently than common-law litigation through the courts usually does. The critical need is to stabilize compensation systems and make them more equitable.[17]
Although many contend that both labor and industry have outgrown the exigencies of the industrial revolution, one basic premise of the Worker's Compensation Act holds steady: The welfare of the state depends upon its industries and even more upon the welfare of its wageworkers.[18] If the goals of workers' compensation laws continue to recognize this aim, then there is at the very least, grand intent.
---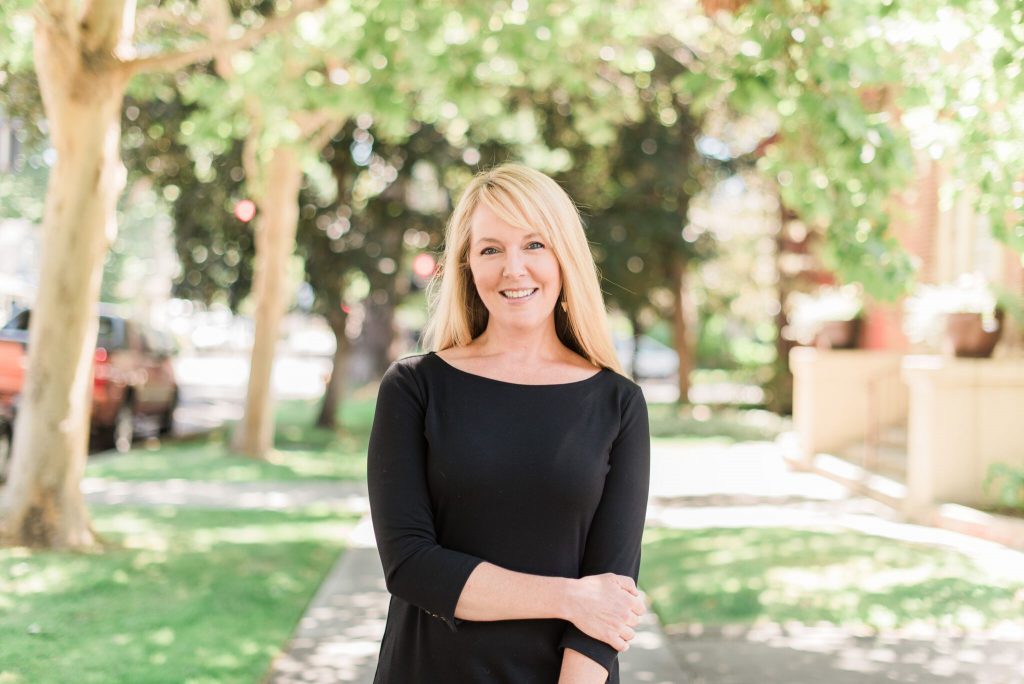 Taylor Mossman-Fletcher was born in Boise. She grew up skiing, hiking and backpacking with her family and enjoying the Idaho outdoors. She graduated from the University of Colorado in Boulder, Colorado in 2002 with a degree in Economics. She graduated from the University of Idaho College of Law in 2006. Following law school, Ms. Mossman clerked for the honorable Judge Ronald Bush in Pocatello, Idaho from 2006-2007. She then practiced at the Boise firm Comstock and Bush, doing primarily plaintiffs' trial work. Ms. Mossman joined her father at Mossman law in 2011 and focuses her practice on representing social security disability, worker's compensation, medical malpractice, and personal injury claimants. She is the recipient of the Denise Day O'Donnell Pro Bono award, the Idaho Business Review Accomplished Under 40 Award and the Idaho Business Review Leaders In Law Solo Practice Award. Ms. Mossman is a member of the Idaho State Bar, United States District Court and the Ninth Circuit Court of Appeals, American Inns of Court and National Organization of Social Security Representatives. She is a past President of the Idaho Trial Lawyers Association. Ms. Mossman and her husband, William Fletcher, are proud parents to three outstanding and talkative daughters.
Endnotes
[1] Gomez v. Crookham Co., 166 Idaho 249, 457 P.3d 901 (Idaho 2020).
[2] Following Gomez's death, OHSA issued Crookham "serious" violations because the company had exposed its employees to the unguarded drive shaft without proper safety precautions.
[3] Title 72 of the Idaho Code.
[5] Marek v. Hecla, Ltd., 161 Idaho 211, 215 384 P.3d 975, 979 (Idaho 2016). Blake v. Starr, 146 Idaho 847, 851, 203 P.3d 1246, 1250 (2009); Yount v. Boundary Cty., 118 Idaho 307, 307, 796 P.2d 516, 516 (1990)("Such being the quid pro quo for eliminating the previous remedy of seeking a tort recovery from employers.").
[6] I.C. §§ 72-201, 72-209, and 72-211; Robinson v. Bateman-Hall, Inc., 139 Idaho 207, 209, 76 P.3d 951, 953 (2003).
[7] Larson's Workers' Compensation Law- Cornell Law Review, Vol. 37, Issue 2 Winter 1952-Nature and Origins of Workers' Compensation by Author Larson.
[8] Id.at sec.52.02.
[9] The SIF is an independent body corporate politic which the Idaho Supreme Court has ruled to be an agency of the state serving a public purpose and carrying on and effecting a proprietary function (§72-901(1); State v. Musgrave, 84 Idaho 77, 370 P. 2d 778 (1962)).
[10] Adam F. Scales, Toward a Less-Grand Bargain for Injured Workers, 69 Rutgers Law Rev. 4 (2017).
[11] Vawter v. United Parcel Service, Inc., 318 P.3d 893, 895 (2014).
[12] I.C. 72-451
[13] Id.
[14] Robert L. Rabin, Accommodating Tort Law: Alternating Remedies for Workplace Injuries, 69 RUTGERS U.L. REV. 1119 (2017).
[15] Id.
[16] Alison Morantz, Economic Incentives in Workers' Compensation: A Holistic International Perspective, 69 RUTGERS U. L. REV. 1015 at 1078 (2017).
[17] Ellen Relkin, The Demise of the Grand Bargain: Compensation for Injured Workers in the 21st Century, Rutger Univ. Law. Rev. Vol 69; 883, Iss. 3., p. (2017)
[18] I.C. 72-201