By Lindsey M. Welfley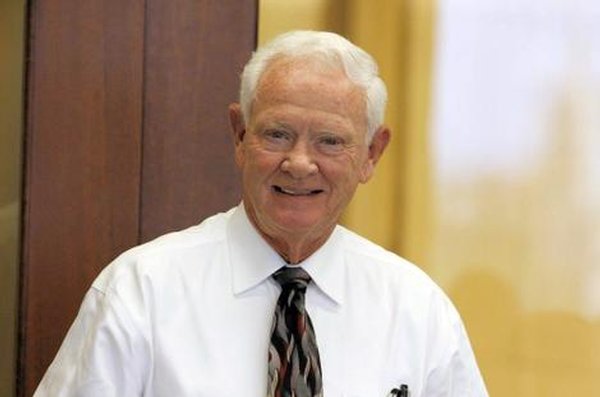 If you're familiar with Judge Lodge's courtroom, you may recognize any one of these phrases:
"There's no right way to do the wrong thing;"
"Don't be your own worst enemy;" or
"The best place to find a helping hand is at the end of your own arm."
These "Lodge-isms" are just a few of the ways U.S. District Judge Edward Lodge exemplifies the steadfast, upstanding character one would expect from Idaho's longest-serving member of the judiciary. Judge Lodge has served a total of 56 years on the bench and his retirement this past July marks a career committed to judicial excellence and a dedication to the tenets of the legal profession as a whole.
Judge Edward Lodge completed his undergraduate education at the College of Idaho in 1957, after which he headed up North to attend the University of Idaho College of Law. Judge Lodge graduated with his LL.B. from the College of Law in 1961 and was admitted to the Idaho State Bar the following year. It did not take long for Judge Lodge to find his way to the bench – after practicing with Smith & Miller for just one year, Lodge assumed office as Canyon County State Probate Judge in 1963. Two years later, Judge Lodge was appointed as canyon County State District Judge – he took office just after his 31st birthday and was the youngest judge ever appointed.
Judge Lodge served on the State court bench from July 1963 to January 1988. During his nearly 25 years of service on the State court bench, Judge Lodge presided over several notable cases. One such case was State v. Karla Windsor (1984) which resulted in the sentencing of the first woman in Idaho history to the death penalty.
In January of 1988, Judge Lodge was appointed to the federal bench as a U.S. Bankruptcy Judge for the District Idaho – he was one of over 70 applicants for the vacant seat. He held this position for one year until he was commissioned as a U.S. District Judge. Lodge was recommended by Senator James McClure to fill the seat of Judge Marion Callister who had taken senior status, was nominated by George H.W. Bush and was unanimously confirmed by the Senate. Judge Lodge served as Chief Judge for the District of Idaho from 1992 to 1999 and the U.S. District Court would be where he would preside for the remainder of his distinguished career.
Just as his time on the State court bench was marked by significant cases and decisions, so too was his time in Federal court. Judge Lodge presided over cases ranging from hate crimes to murder and conspiracy. United States v. George V. Hansen (1992) was centered around former U.S. Congressman George Hansen's conviction of fraud. United States v. State of Idaho (1998) resulted in the U.S. Supreme Court upholding the restoration of ownership of the southern third of Lake Coeur d'Alene to the Coeur d'Alene Tribe. In United States v. Kurbanov (2013) a federal jury found Fazliddin Kurbanov, 33, guilty of conspiracy to provide material support to a terrorist organization. Through and through, Judge Lodge met each of these cases with a level of discernment and wisdom that truly exemplifies the highest standards of service on the bench.\
Judge Lodge is a cowboy with a day job as a judge. He works hard, is fair and respectful to all, and he makes decisions based on the law with due consideration to the unique circumstances of those appearing before him. He exercises his judgment with compassion, intelligence and a keen sense of humor making him a pleasure to appear before and a pleasure to work with."

District Judge Nancy Baskin
"Your reputation is like the tail of a swallow, it follows you wherever you go."
Judge Lodge has spent the last five decades building a reputation of unabashed integrity, levelheaded wisdom, and fearless discretion. His reputation will, indeed, follow him into retirement and wherever he may go – it is certainly a reputation Idaho's legal profession and citizenry at large are fortunate to boast.
---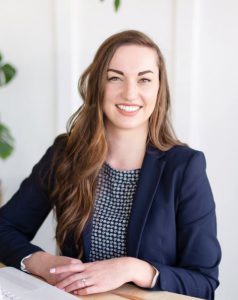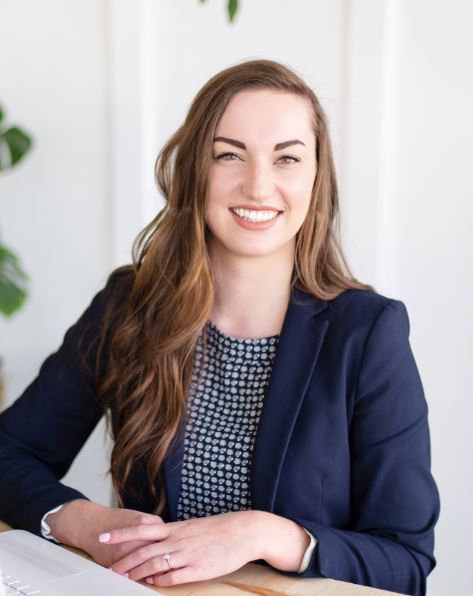 Lindsey M. Welfley is the Communications Director for the Idaho State Bar and the Idaho Law Foundation, Inc. She has worked for the Idaho State Bar since 2015. Lindsey received her B.A. in History from Grand Canyon University in Phoenix, Arizona and is a certified social media marketer. In her free time, Lindsey enjoys cooking international cuisines, reading classic literature, and playing with her two pets.