Joshua D. Hurwit, United States Attorney
Kevin T. Maloney, Deputy Criminal Chief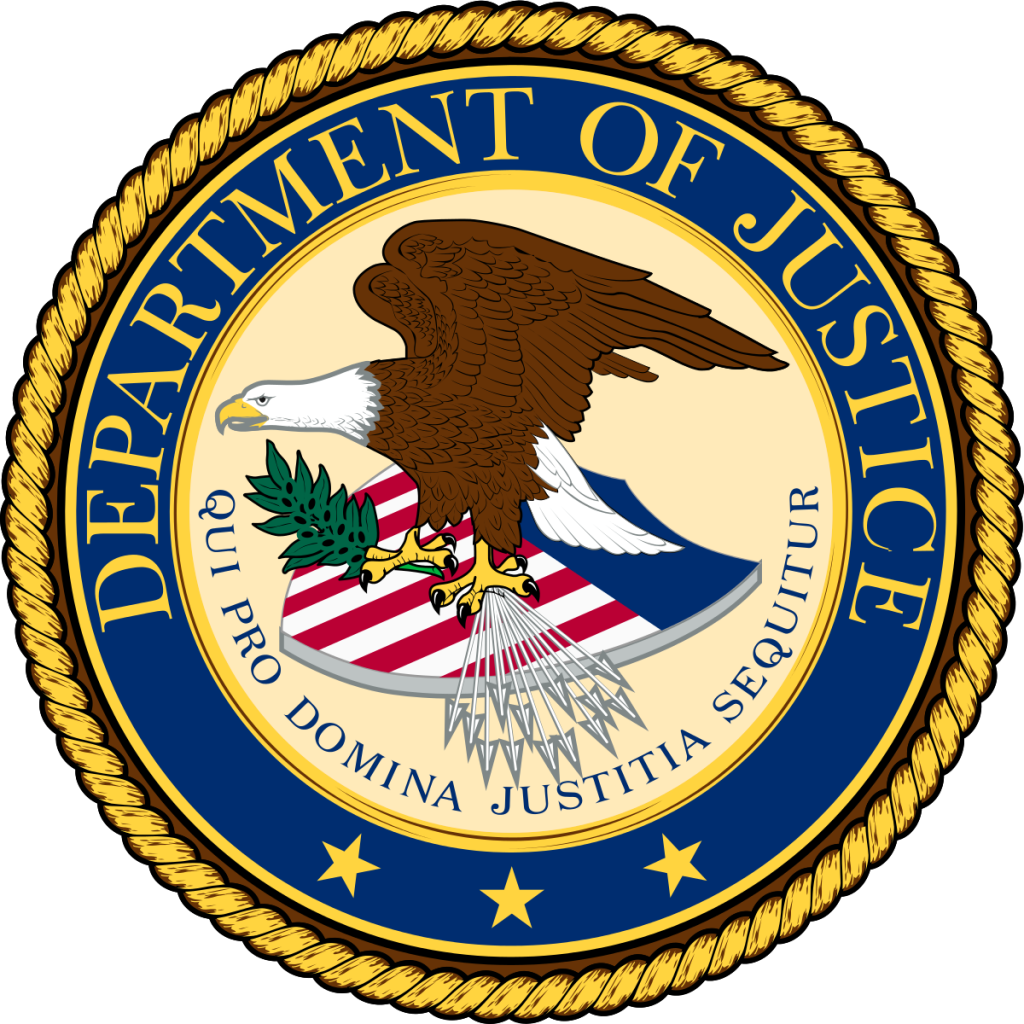 Let's say you represent a company and determine that an official of that company has committed criminal wrongdoing. What do you do? Self-report the violations or wait for government investigators to knock on the door? There are risks to doing both. In this article, we introduce the United States Attorney's Office's new Corporate Voluntary Self-Disclosure Policy (the "VSD Policy"), which is designed to minimize the risks to companies of self‑reporting by rewarding companies that have built – or are taking concrete steps to build – cultures of compliance.
The VSD Policy rewards good corporate citizenship, but also promotes the enhanced and efficient investigation and prosecution of white-collar criminals. It identifies a path for corporate counsel and the defense bar to earn significantly reduced penalties for their corporate clients. It should allow companies to continue to operate and to benefit the public even when they uncover wrongdoing. At the same time, resolving corporate wrongdoing without a guilty plea by the company should not be confused with leniency toward individuals who commit fraud or other crimes. Such individuals will be investigated and held accountable, as always, pursuant to the Department of Justice's ("DOJ") principles of federal prosecution.
Clarity and Consistency: Background on the New Voluntary Self-Disclosure Policy
In October 2021, Deputy Attorney General ("DAG") Lisa Monaco led a top-to-bottom review of the DOJ's corporate enforcement policies and priorities. DOJ leaders not only identified best practices from within the DOJ, but also sought input from the business community, the defense bar, consumer advocacy groups, and others. This rigorous assessment led to the DAG's announcement in September 2022 of a set of updated corporate enforcement policies.[i] The policies aim both to ensure that individual accountability remains a top priority for the DOJ and to provide transparency and predictability for companies so they can benefit from being good corporate citizens.
As part of the policies – and in order to provide consistency and predictability across the country with respect to voluntary self-disclosure by companies – the United States Attorney's Office community developed the Voluntary Self-Disclosure Policy, which is now in effect in every United States Attorney's Office ("USAO") in the country.[ii]
The VSD Policy's goals can be summarized as follows:
To reward and incentivize corporate responsibility and a culture of compliance by clarifying and standardizing USAO policies on voluntary disclosure and corporate cooperation;
To achieve individual and corporate accountability by motivating companies (i) to build compliance programs capable of identifying misconduct and (ii) to expeditiously and voluntarily disclose misconduct to the government; and
To provide transparency and predictability to companies and the defense bar about the benefits and potential outcomes in cases in which companies voluntarily self-disclose misconduct, fully cooperate, and timely and appropriately remediate wrongdoing.
Taken as a whole, then, the VSD Policy seeks to enhance white-collar crime enforcement in a clear and consistent manner that rewards companies for being good corporate citizens.
Clear Benefits: The Voluntary Self-Disclosure Policy's Provisions
For companies, the primary benefit of the Voluntary Self-Disclosure Policy is that, when the USAO determines that the VSD requirements are satisfied, the USAO will not seek a guilty plea from the self-reporting company. Instead, the USAO could decline the case or enter into a non-prosecution or a deferred prosecution agreement.
So, what are the standards that a company needs to meet in order to obtain this benefit under the VSD Policy?
First, the disclosure to the USAO must be voluntary. Voluntary means that the company did not have a preexisting obligation to disclose, such as pursuant to regulation, contract, or a prior resolution with the DOJ (e.g., a non-prosecution agreement or deferred prosecution agreement). The disclosure must also come from the company, not from a whistleblowing employee or a through a qui tam action.
Second, the disclosure must occur before an imminent threat of disclosure or government investigation, before any misconduct is publicly disclosed or otherwise known to the government, and within a reasonably prompt time after the company becoming aware of the misconduct. The burden is on the company to demonstrate timeliness.
Third, the disclosure must include all relevant facts concerning the misconduct that are known to the company at the time of the disclosure. The VSD Policy recognizes that a company may not know all relevant facts at the time of initial disclosure. Accordingly, a company may satisfy the disclosure standard through a preliminary investigation and disclosure, with timely follow-up to preserve and collect relevant information and to update the USAO.
Fourth, no aggravating factor set forth in the VSD Policy, including those in the following, can apply to the misconduct. Thus, the misconduct may not: pose a grave threat to national security, public health, or the environment; deeply pervade the company; or involve current executive management of the company.
Note that the presence of one or more aggravating factors does not necessarily mean that a guilty plea will be required.  But it does mean that the VSD Policy does not apply and the USAO will assess the relevant facts and circumstances to determine the appropriate resolution.
Finally, the company must fully cooperate with the government and agree to remediate the misconduct at issue appropriately. Appropriate remediation includes, but is not limited to, the company agreeing to pay all disgorgement, forfeiture, and restitution resulting from the misconduct at issue.
If the USAO determines that these requirements are met, it will not require a corporate guilty plea. Moreover, if a criminal fine is required as part of a corporate resolution (e.g., a deferred or non-prosecution agreement), that fine will not exceed 50% off the low end of the applicable fine range under the United States Sentencing Commission Guidelines Manual.
Moreover, even if an aggravating factor precludes application of the VSD Policy, a company can still benefit by timely and fully self-reporting. Such circumstances may well lead the USAO to recommend to a sentencing court, at least 50% and up to a 75% reduction off the low end of the U.S. Sentencing Guidelines' fine range. And the USAO may not require that the court appoint a monitor if the company has, at the time of resolution, implemented and tested an effective compliance program. Thus, it's important for companies to know that the potential existence of an aggravating factor will not preclude them from getting a material benefit in any potential resolution if they otherwise comply with the VSD Policy.[iii]
Putting the Voluntary Self-Disclosure Policy into Practice: Real World Examples
The USAO will decide whether a company has satisfied the Voluntary Self-Disclosure Policy on a case-by-case basis through a careful assessment of the disclosure's circumstances. Understandably, corporate counsel and the defense bar seek real world examples to guide their decision-making and the advice that they give to clients.
With the VSD Policy being only months old, we cannot yet point to a case that has been fully vetted through the policy and made public. But the DOJ has long used non-prosecution agreements and deferred prosecution agreements for companies in appropriate circumstances, and we can point to several such agreements that might well fall under the VSD Policy. These cases provide guidance to companies and the defense bar as they consider whether to voluntarily disclose wrongdoing to our office.
The ABB entities corporate resolution demonstrates the value of a strong compliance program and an early decision to disclose.[iv] ABB had entered prior resolutions with the DOJ based on Foreign Corrupt Practices Act ("FCPA") violations and, as a result, implemented a compliance program. That program detected further misconduct – an ABB employee bribed a high-ranking official at South Africa's state-owned energy company. Although the media publicized the misconduct, at the time of media publication, ABB had already scheduled a disclosure meeting with the Criminal Division of the DOJ. The DOJ favorably recognized that ABB's detection resulted from its compliance program, that it intended to promptly disclose, and that it was fully cooperating and remediating the misconduct, including by voluntarily making employees available for interviews and producing documents located outside the United States. Balancing this positive conduct against the prior violations resulted in a deferred prosecution agreement for ABB, the parent company. Two subsidiaries pleaded guilty. South African authorities brought corruption charges against the offending individual corporate official.
The VSD policy can provide companies with advantages in acquisitions of other companies, as seen in the prosecution declination of a French aerospace company, Safran SA.[v] In post-acquisition due diligence of a new subsidiary, Safran discovered that the subsidiary had bribed a Chinese consultant. Safran promptly disclosed the FCPA violations. The DOJ declined prosecution because the company had voluntarily self-disclosed, cooperated, remediated, and agreed to disgorge the approximately $17 million of ill-gotten gains.
The VSD policy will be a valuable tool in health care fraud cases as well. In 2021, National Spine and Pain Centers, LLC ("NSPC") entered into a non-prosecution agreement with the USAOs for the Central District of California and the Southern District of California.[vi] NSPC agreed to pay $5.1 million to the government to resolve charges for receiving payments in violation of the Anti-Kickback Statute. NSPC admitted that physicians received illegal kickback payments under the guise of a clinical research program and submitted inflated timesheets, resulting in overpayments from Medicare. The USAOs considered NSPC's anti‑kickback‑focused compliance program, its early engagement and cooperation, and remedial measures taken prior to its knowledge of the criminal investigation. Nine individuals were charged in connection with the alleged scheme in the Central District of California in a related case.
A contrary example may also be helpful.
The case of Balfour Beatty Communities is a cautionary tale.[vii] Balfour, one of the largest providers of privatized military housing, lied about required repairs and, as a result, pocketed millions of dollars in performance bonuses. The company did not disclose or cooperate. After the DOJ investigated, the company entered a guilty plea. The Court sentenced Balfour to pay over $33.6 million in criminal fines and over $31.8 million in restitution to the U.S. military, to serve three years of probation, and to engage an independent compliance monitor for a period of three years. As DAG Monaco noted, Balfour's lack of adequate compliance programs and its failure to voluntarily self-disclose misconduct resulted in the company's payment of "a price that outweighs the profits they once reaped."[viii]
The prior examples illustrate how the USAO may view companies that implement robust compliance programs, recognize criminal wrongdoing, and try to do the right thing by disclosing to the government as soon as possible: exactly what the VSD Policy promotes.
Conclusion
The Voluntary Self-Disclosure Policy's incentives represent the DOJ's renewed efforts to enlist companies in achieving good corporate citizenship throughout the country in all sectors and industries.  In Idaho, we hope that companies will step up and own up when misconduct occurs.  When companies do, they will have far better and more predictable outcomes under the VSD policy.  And all of Idaho will benefit from the resulting enhanced accountability for individual wrongdoers.
---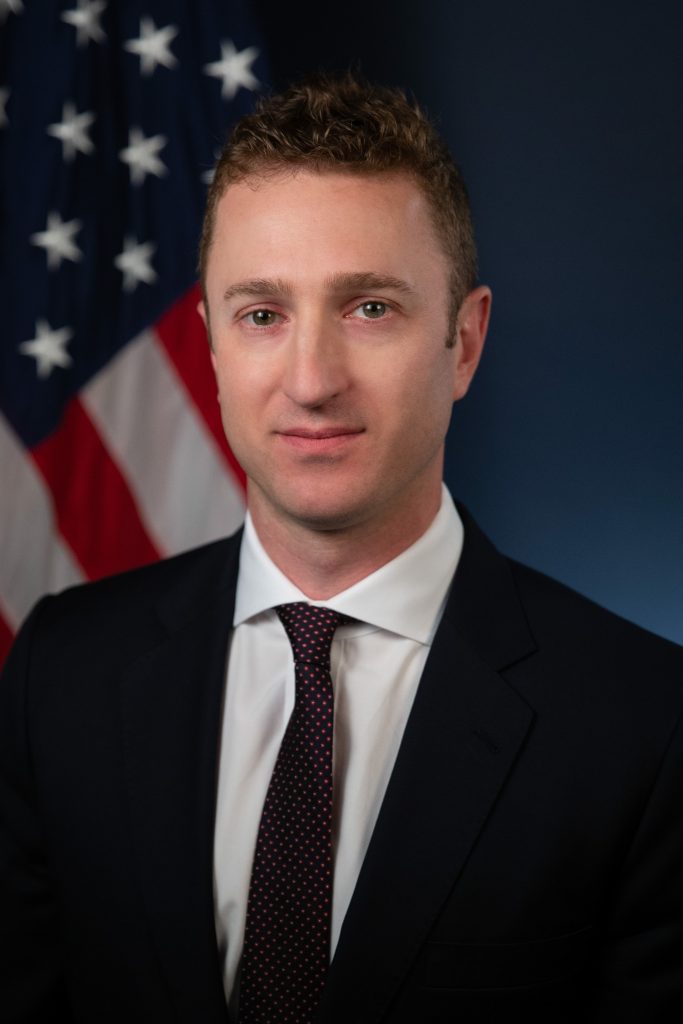 Joshua D. Hurwit was confirmed in June 2022 as the 32rd presidentially appointed United States Attorney for the District of Idaho. From 2012 to his appointment as U.S. Attorney, Mr. Hurwit served as an Assistant United States Attorney for the District of Idaho, where he primarily prosecuted financial, public corruption, and environmental crimes. Prior to joining the U.S. Attorney's Office, Mr. Hurwit worked at international law firms in San Francisco and New York. From 2007 to 2008, he clerked for U.S. District Judge Naomi Reice Buchwald in the Southern District of New York. Mr. Hurwit received his B.A. from Stanford University in 2022 and his J.D. from Harvard Law School in 2006.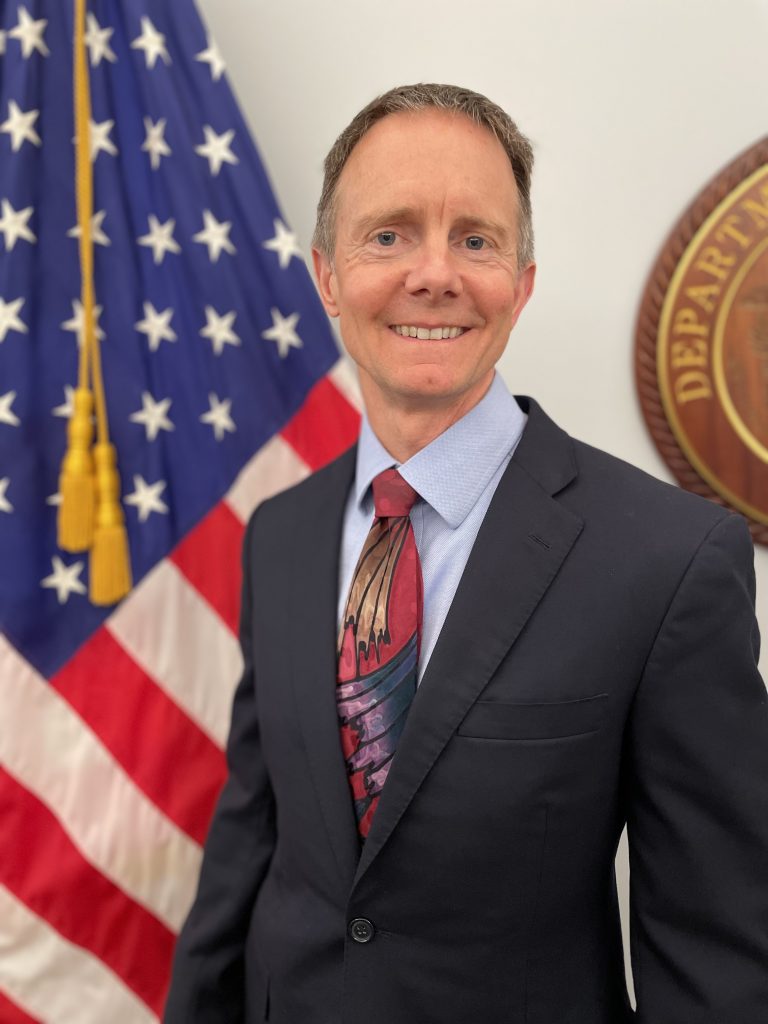 Kevin T. Maloney serves as an Assistant United States Attorney with the United States Attorney's Office for the District of Idaho. He is the Deputy Criminal Chief supervising fraud and Project Safe Childhood. He has specialized experience in asset forfeiture, fraud, health care, FDCA (Food, Drug and Cosmetic Act), and digital evidence. His last two trials involved distribution of oxycodone by a physician without a legitimate medical purpose and fraudulent billing by a dental hygienist who impersonated a dentist. Previously, Mr. Maloney practiced civil litigation with a private firm. He started his career as an Ada County Deputy Prosecutor, where he also lobbied for the Idaho Prosecuting Attorney's Association. Mr. Maloney received his J.D. from Notre Dame Law School and a bachelor's in economics and Spanish from the University of Illinois. Outside of the office, he enjoys skiing, mountain biking, and tennis.
---
[i] https://www.justice.gov/opa/speech/deputy-attorney-general-lisa-o-monaco-delivers-remarks-corporate-criminal-enforcement.
[ii] https://www.justice.gov/corporate-crime/voluntary-self-disclosure-and-monitor-selection-policies.
[iii] While the VSD sets forth these benefits where voluntary self-disclosure occurs, companies (like individuals) can receive benefits when they chose to cooperate with the government even though they did not timely disclose. In such cases, the USAO will continue to evaluate all facts, circumstances, and the law, as required by the Justice Manual, and use discretion in determining the appropriate resolution, which includes the amount of any fine.
[iv] https://www.justice.gov/opa/pr/abb-agrees-pay-over-315-million-resolve-coordinated-global-foreign-bribery-case.
[v] https://www.justice.gov/opa/speech/assistant-attorney-general-kenneth-polite-jr-delivers-remarks-georgetown-university-law; https://www.justice.gov/criminal-fraud/file/1559236/download.
[vi] https://www.justice.gov/usao-sdca/pr/pain-management-organization-pays-51-million-settle-criminal-medicare-kickback.
[vii] https://www.justice.gov/opa/pr/justice-department-announces-global-resolution-criminal-and-civil-investigations-privatized.
[viii] https://www.justice.gov/opa/pr/justice-department-announces-global-resolution-criminal-and-civil-investigations-privatized.