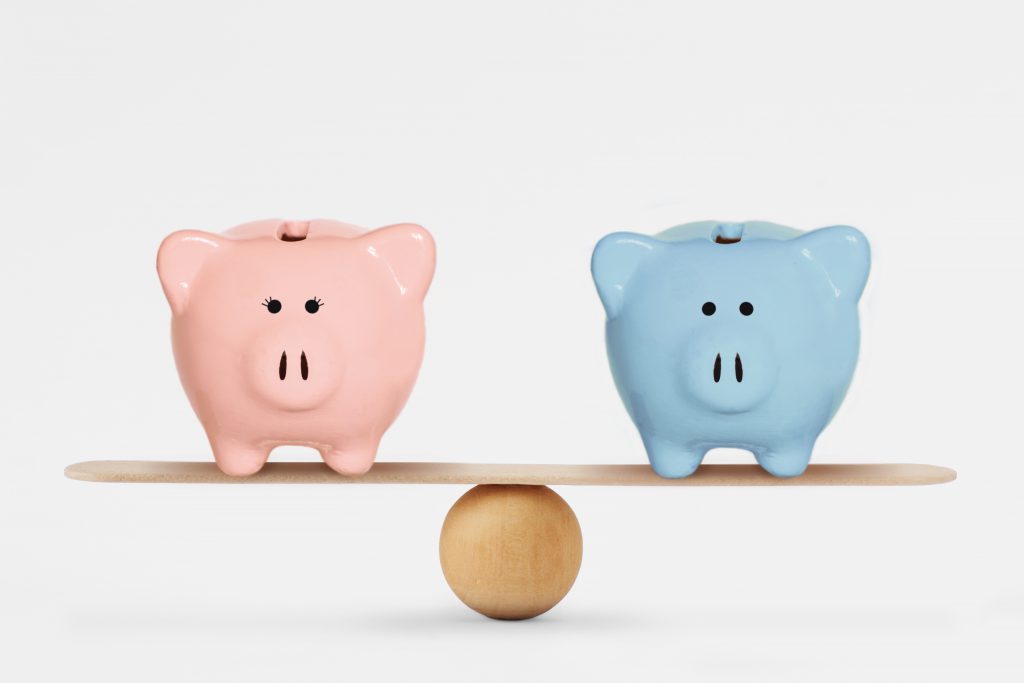 Jennifer S. Palmer
Published June/July 2022
The Equal Pay Act of 1963 amended the Fair Labor Standards Act to protect against sex-based wage discrimination across the country. Many states followed with their own equal pay laws, including Idaho in 1969.
These laws were a promising starting place, but have done little to close the significant gender pay gap that continues to exist today. Over the past 15 years, the gap has remained fairly steady, with women now earning roughly 84% of what men earn.[1] Idaho has one of the largest wage gaps among the states, with women earning only 75% of what men earn.[2] The pay gap is worse for women of color.[3]
To be sure, the gender-based pay gap is a difficult problem to solve. Employers largely value equality and want to treat their employees fairly. But employers also need flexibility to compensate their employees according to unique qualifications and market needs. And evaluating what constitutes equal or comparable work can be tricky, especially given conventional gender roles, societal norms, and unconscious bias. The last two-plus years of the Covid-19 pandemic have only exacerbated the problem, with a disproportionate number of women quitting or slowing down to cover family responsibilities.
This article examines federal and Idaho equal pay and employment discrimination laws. It then looks at new state law trends that are exploring creative solutions well beyond the existing framework—and what these trends could mean for Idaho.
Equal pay laws
The Equal Pay Act prohibits employers from discriminating "between employees on the basis of sex by paying wages to employees . . . at a rate less than the rate at which he pays wages to employees of the opposite sex in such establishment for equal work on jobs the performance of which requires equal skill, effort, and responsibility, and which are performed under similar working conditions."[4]
Idaho's equal pay law (Discriminatory Wage Rates Based Upon Sex) is similar, prohibiting employers from discriminating "between or among employees in the same establishment on the basis of sex, by paying wages to any employee in any occupation in this state at a rate less than the rate at which he pays any employee of the opposite sex for comparable work on jobs which have comparable requirements relating to skill, effort and responsibility."[5] Both Idaho law and federal law create exceptions for unequal pay based on a seniority system or merit system.
There are few cases interpreting Idaho's law. In one case, Perkins v. U.S. Transformer W., 132 Idaho 427, 429, 974 P.2d 73, 75 (1999) (overruled on other grounds), the Idaho Supreme Court noted in passing that a jury had entered a special verdict for $10,000 for an equal pay violation where a woman was paid less than her male counterparts. In a recent federal case, Johnson v. Canyon Cty., Idaho by & through Bd. of Cty. Commissioners, No. 1:19-CV-364-BLW, 2020 WL 5077731, at *3 (D. Idaho Aug. 27, 2020), the court found that there could be no defense of mistake on an employers' part because the equal pay laws create strict liability.
Idaho courts would likely track federal equal pay caselaw to apply Idaho's equal pay law, even though the language is slightly different. The Idaho law uses the language of "comparable" work, while federal law uses "equal" work.[6] Outside of Idaho, some courts have found that comparable work and equal work amount to the same thing.[7] Others have found that the statutes with similar "comparable" language are broader than the federal law.[8]
The federal district court in Johnson noted that "it is undisputed that the Idaho EPA claim is governed by the same analysis as EPA claims." But no state or federal court in Idaho has opined on whether Idaho law's comparable work is the same as equal work.
Employment Discrimination Laws
Unequal pay can also be addressed through state and federal employment discrimination laws. Title VII of the Civil Rights Act of 1964 prohibits discrimination against any individual with respect to compensation (and other things) because of the individual's sex.[9] The Idaho Human Rights Act likewise makes it unlawful "to fail or refuse to hire, to discharge, or to otherwise discriminate against an individual with respect to compensation or the terms, conditions or privileges of employment" because of the individual's sex.[10]
Unlike equal pay laws, these employment discrimination laws generally require discriminatory intent, either through direct or circumstantial evidence, which can be hard to prove. Employment discrimination can also be shown through disparate impact, where a seemingly neutral policy or practice has a discriminatory effect on a protected class. Proving disparate impact may require statistical analysis. For equal pay laws, which create strict liability for employers, intent does not matter (hence why there can be no defense of mistake).
State Law Trends
Recently, states have started developing creative strategies to close the pay gap and increase "pay equity." Pay equity is the idea that sex- and race-based wage discrimination should be eliminated even for jobs that are not necessarily "equal." That is, people should be paid equally for substantially similar work, not just equal or comparable work.
One strategy many states are adopting is prohibiting employers from asking about and/or considering applicants' prior salary or wage history. Traditionally, many employers have asked applicants about their current or past compensation to determine a starting point for a job offer. But using an employee's prior compensation can lead to lower wages for female applicants (and applicants of color) due to historical discrimination and bias in the workplace, and societal forces such as family and caretaking responsibilities that women disproportionately carry. Alabama, California, Colorado, Connecticut, Delaware, D.C., Hawaii, Illinois, Maine, Maryland, Massachusetts, New Jersey, Nevada, New Jersey, New York, Oregon, Rhode Island (effective 2023), Vermont, and Washington all prohibit employers from inquiring about or using salary history in some form or another. Other states, and many cities, have additional bans on government agencies inquiring about applicants' prior compensation.
Rizo v. Yovino As the Ninth Circuit recently explained in Rizo v. Yovino, 950 F.3d 1217, 1228 (9th Cir.) (discussed further below): "We do not presume that any particular employee's prior wages were depressed as a result of sex discrimination. But the history of pervasive wage discrimination in the American workforce prevents prior pay from satisfying the employer's burden to show that sex played no role in wage disparities between employees of the opposite sex. . . . [S]etting wages based on prior pay risks perpetuating the history of sex-based wage discrimination."
States are also pursuing laws around pay transparency. California, Massachusetts, Nebraska, New Hampshire, Vermont, and Washington are among the states with laws protecting the right of employees to inquire about and discuss wages. California, Connecticut, Maryland, Nevada, Rhode Island, and Washington require employers to disclose the pay range of a job in certain circumstances, such as after an interview or with a job offer. Colorado goes the farthest, requiring employers to include a pay range in every job posting.
Private companies are also helping to boost pay transparency. Companies liked Glassdoor, Payscale, LinkedIn Salary (and for lawyers, Above the Law and the NALP Directory of Legal Employers) are helping employees share wage information.
Other states may require employers to report their wage data. California and Illinois now require companies with 100 or more employees to report their wage data by race and gender. States are also increasing non-retaliation protections for reporting wage discrepancies or discussing wages.
National Labor Retaliation Act Existing labor law also provides some protections for covered employees to discuss wages, whether or not the employees are in a union. Under the National Labor Relations Act, employees have the right to communicate with other employees about their wages. They can discuss their wages outside of the workplace and at the workplace while on a break—or even during work if employees are allowed to have other non-work conversations.
Future outlook
There is no doubt that pay equity laws will continue to expand and evolve at the state level.
At the federal level, the Lilly Ledbetter Fair Pay Act of 2009 amended Title VII and other federal statutes to make it easier for employees to file equal-pay lawsuits regarding gender discrimination. It overturned the U.S. Supreme Court decision Ledbetter v. Goodyear Tire and Rubber Co., Inc., 550 U.S. 618 (2007), in which the Court held that a plaintiff did not file a charge of pay discrimination within the statutory time limit. Under the Lilly Ledbetter Act, each unlawful paycheck resets the statute of limitations during which a worker may file a claim for pay discrimination on the basis of sex, race, national origin, age, religion and disability.
The Paycheck Fairness Act—which has been proposed for years, but has not yet passed—would amend the Equal Pay Act of 1963. Among other things, it would prohibit employers from stopping employees from disclosing their wages, enhance non-retaliation provisions, and increase civil penalties for equal pay violations.
New court authority will also change the landscape. The Ninth Circuit recently held in Rizo v. Yovino, 950 F.3d 1217 (9th Cir. 2020) that prior wages cannot be used to justify gender-based pay discrepancies under the Equal Pay Act. Thus, in addition to the state laws prohibiting employers from asking about prior wages, now employers in the Ninth Circuit cannot rely on prior wages to justify unequal pay going forward.
And the United States Supreme Court recently held in Bostock v. Clayton Cnty., Georgia, 140 S. Ct. 1731 (2020) that Title VII forbids discrimination against homosexual or transgender individuals, so "[a]n employer who fires an individual merely for being gay or transgender defies the law." We are likely to see more lawsuits on behalf of the LGBTQ+ community under Title VII, other discrimination laws, and equal pay laws.
What does this mean for Idaho? For now, litigation against employers remains possible under traditional state and federal equal pay and discrimination laws, including the Lilly Ledbetter, Rizo, and Bostock updates. And employment lawyers should be on the lookout for the new pay equity trends that could soon come to Idaho through federal law or (less likely for now) state law.
But it will likely take more than laws and litigation to finally close the wage gap. Employers need to proactively work on pay equity, employees need to advocate and negotiate for themselves, and society needs to provide more support for caretakers, now more than ever.
---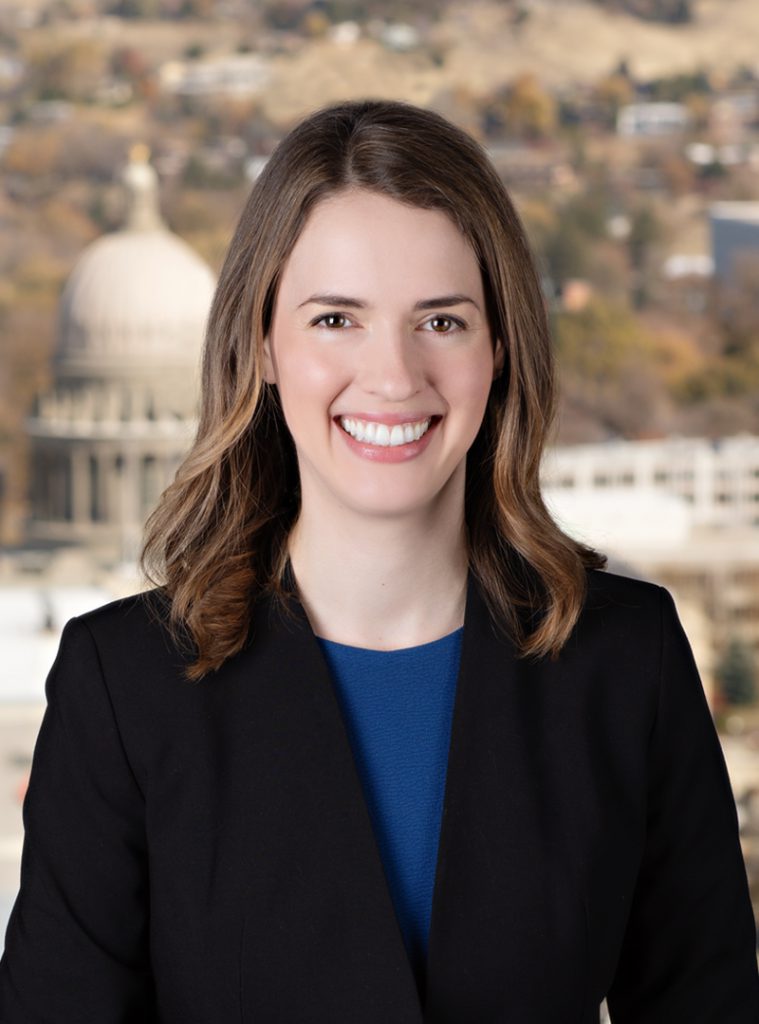 Jenny Palmer is an attorney in Stoel Rives' litigation group in Boise. She represents clients in civil litigation in federal and state court, as well as in arbitrations. Her practice focuses on commercial disputes and employment matters. Jenny lives in Boise with her husband, twin toddlers, and golden retriever, where they love to explore nearby parks, trails, and lakes.
Endnotes
[1] Amanda Barroso & Anna Brown, Gender Pay Gap in U.S. Held Steady in 2020, Pew Research Center (May 25, 2021), https://www.pewresearch.org/fact-tank/2021/05/25/gender-pay-gap-facts/.
[2] Sharon Lurye, States with the Biggest Gender Wage Gaps, U.S. News & World Report (Mar. 14, 2022), https://www.usnews.com/news/best-states/articles/2022-03-14/states-with-biggest-gender-wage-gaps.
[3] https://www.americanprogress.org/article/women-of-color-and-the-wage-gap/.
[4] 29 U.S.C. § 206(d)(1).
[5] Idaho Code § 44-1702(1).
[6] Hoppe v. McDonald, 103 Idaho 33, 37, 644 P.2d 355, 359 (1982) (looking to federal Equal Pay Act caselaw to evaluate a compensation claim under the Idaho Human Rights Act).
[7] See, e.g., Wiseman v. Whayne Supply Co., 359 F. Supp. 2d 579, 588–89 (W.D. Ky. 2004), aff'd, 123 F. App'x 699 (6th Cir. 2005); Cohens v. Md. Dep't of Human Res., 933 F. Supp. 2d 735, 747 (D. Md. 2013); Tolliver v. Children's Home-Chambliss Shelter, 784 F. Supp. 2d 893, 903–04 (E.D. Tenn. 2011).
[8] Jancey v. Sch. Comm. of Everett, 421 Mass. 482, 488, 658 N.E.2d 162, 167 (1995) ("[W]e accept the judge's reasoning that 'comparable' is a more inclusive term than 'equal.'"); Bureau of Lab. & Indus. v. City of Roseburg, 75 Or. App. 306, 309 n.2, 706 P.2d 956, 959 n.2 (1985) ("Work of 'comparable character' is broader than 'equal work.' 'Comparable' does not require equality but that two items have important common characteristics.").
[9] 42 U.S.C. § 2000e-2.
[10] Idaho Code § 67-5909(1).