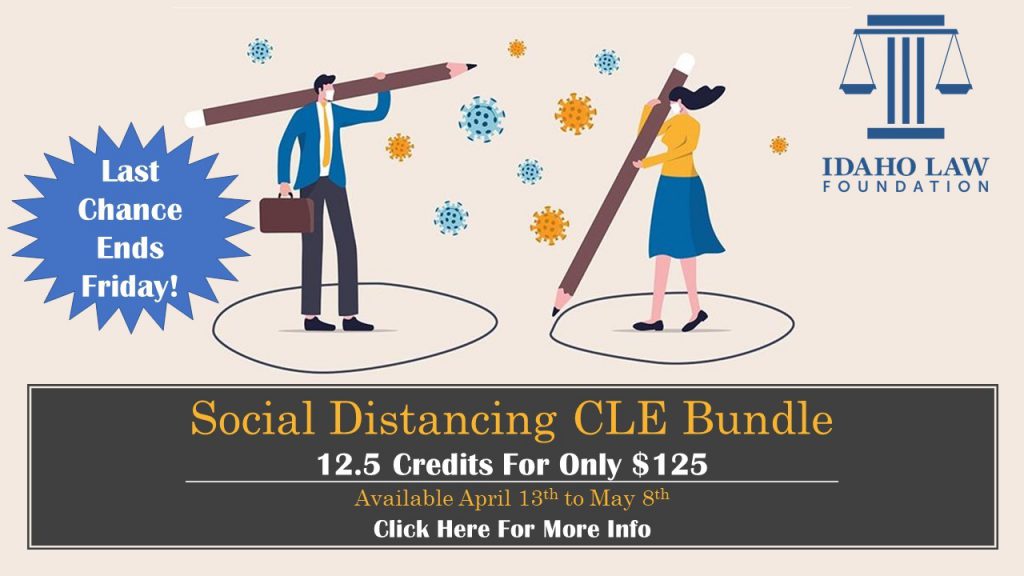 2020 Social Distancing Bundling Package
Offered by the Idaho Law Foundation, Inc. and Abila
LIMITED TIME OFFER – April 13 through May 8th
12.5 CLE credits (self-study) for only $125.00
Idaho Programs! Idaho MCLE Approved! Presented in Idaho!
The times are unique and social distancing is required. If you have some time on your hands, the Idaho Law Foundation, Inc. and Abila would like to assist you in getting self-study credits to meet your MCLE requirements by offering our on-demand, online programs at a steep discount.
Between now and May 8th, you may purchase the 2020 Social Distancing Bundling Package, which includes 12.5 CLE credits for only $125! You will be given 90 days to make your program selections, with an additional 90 days following your selection to view each program. By selecting online, on-demand streaming, you will have the convenience to watch whenever and wherever you like!