This year's Professionalism Award recipients have devoted their careers to the practice of law in a way that upholds the highest standards of civility and professionalism. Each of these individuals embodies a reputation of mutual respect and camaraderie with their colleagues. In addition to submitting biographical information, each recipient was asked to respond to the following questions:
What ideals or values do you let guide your professional life?
What advice would you give your younger self as you entered your law practice or began your career?
---
Peter J. Smith IV
First District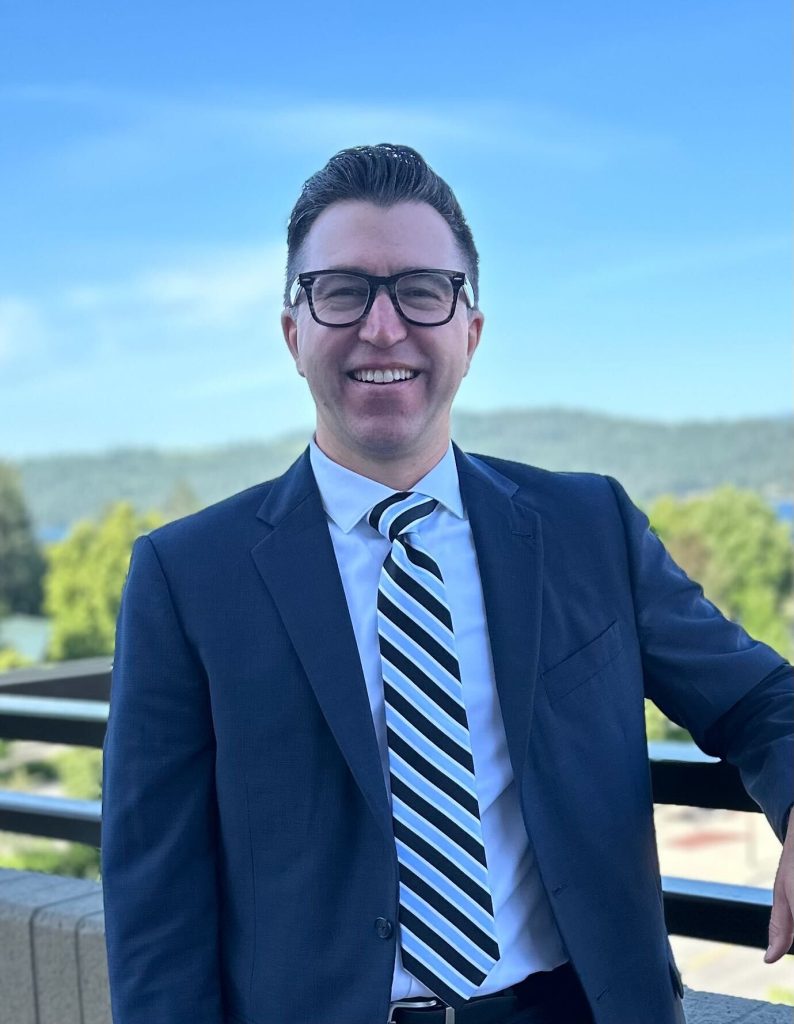 Values: "I firmly believe that lawyers should serve as a force of justice for the world. Now, we are all lawyers – serving for justice should be a given. However, in my purview, being a force for justice means intentionally applying skills and expertise to achieve a result that benefits our clients and our communities. In our system, justice is achieved through gritty and strategic determination. When we work to achieve justice, we can change the world for the better because – by the very nature of our priorities – our team is focusing on it. This does not mean fighting for the sake of fighting or being difficult simply to wear out an opponent. It means viewing each matter as the opportunity to reach the just result. When we do this, we make the world a better place. Arguments that matter are arguments where we have the opportunity to make our workplaces and communities better places to live, work, and play. Impact (for the good) is essential."
Advice: "There are three things I would tell my younger self as I entered into law practice (not coincidentally, these are the three things I tell any new hire at Smith + Malek).First, maintain the balance between the work we do and the lives we live. Work when it is time to work and hold a boundary to step fully away from the desk/email and be present in the world that exists outside of the office. When work and life overlap regularly, neither is done well.
Second, respect oneself, respect others, and take responsibility. There is no purpose in being a jerk and dodging responsibility. Act with integrity.
Third, our calling is to make the world a better place by bringing clarity to difficult situations, and sometimes when people are facing the biggest challenges they've ever seen. No matter the legal issue or task, our focus should be on making tomorrow better than today for our clients."
Peter is licensed to practice law in Idaho, Washington, the Ninth Circuit, and the Court of Federal Claims. He was born and raised in Sandpoint, Idaho. He attended Walla Walla University, graduating with a degree in international business. He attended Pepperdine University School of Law and graduated in 2004.
He started his firm, Smith + Malek, alongside Luke Malek in 2015. He practices in the areas of business, real estate, litigation, and appeals. He's argued cases before the Idaho Supreme Court and the Ninth Circuit Court of Appeals and has tried numerous bench and jury trials.
In 2021, Governor Little appointed him to the Idaho Lottery Commission. He also served as the Vice Chairman of the Post Falls Urban Renewal Commission and an at-large member of the Idaho State Bar Real Property Law Section and Indian Law Section. In his spare time, he enjoys running, mountain biking, skiing, and golfing with his wife and children.
His personal mission is to change the world for the better through the work he does. He finds great accomplishment in helping people by reducing conflict and providing clarity. This can mean helping people resolve disputes through litigation or working to avoid ambiguity that could lead to disputes in transactions. As an attorney, he believes he has a unique responsibility to help create a better world, better communities, and better workplaces for the next generation of Idahoans.
---
Jana B. Gomez
Second District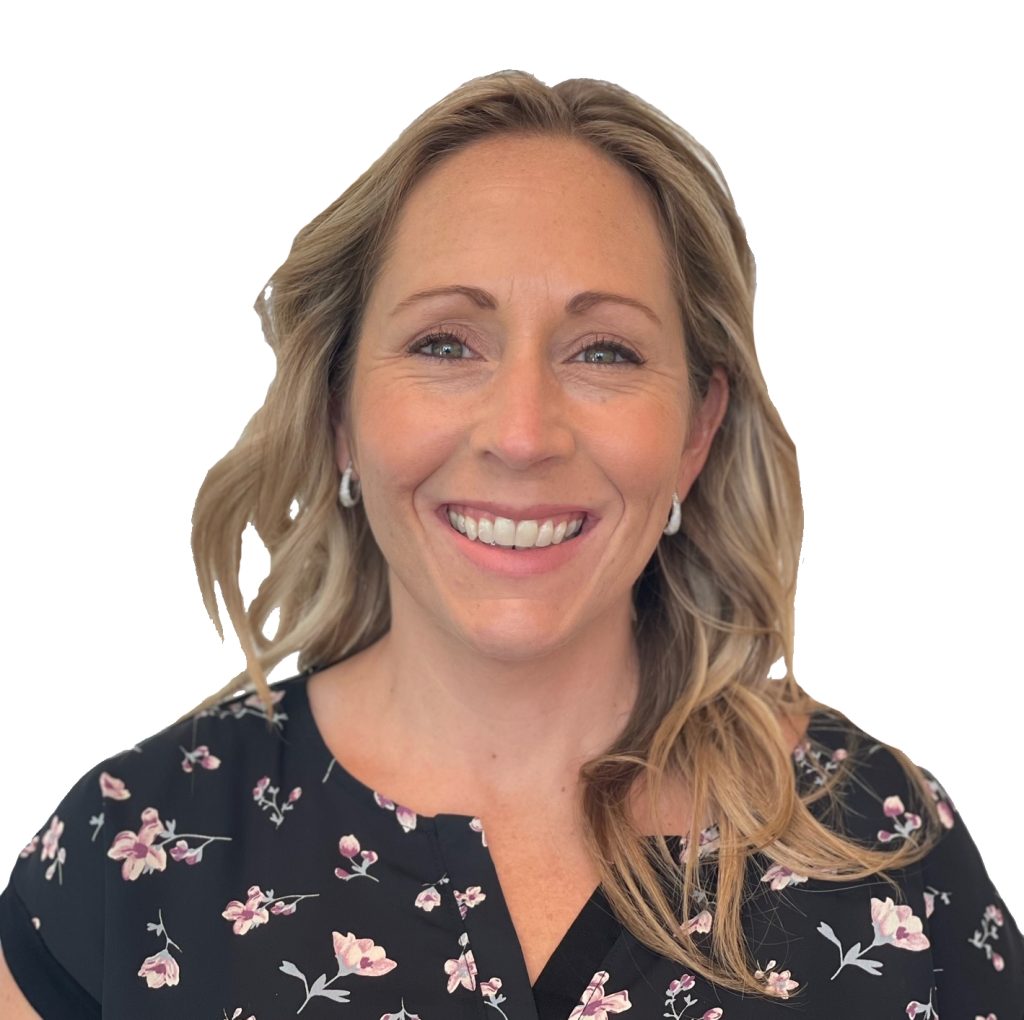 Values: "Faith, kindness, and integrity, among others. As to faith, I constantly remind myself of the eternal picture and my true purpose in life; doing so makes the day-to-day challenges and stresses seem less significant. I strive to treat everyone with kindness. I believe legal disputes should focus on legal arguments and not involve personal attacks. Regarding integrity, I've always lived by the motto of doing the right thing, even (especially) when no one is watching. Grit, grace, and gratitude are other values high on my list."
Advice: "Believe in yourself; you are intelligent and can do this! I'd like to go back and tell my younger self to have more confidence and not worry so much because it all works out."
Jana graduated from the University of Idaho College of Law in 2009. After law school, she clerked for the Honorable Thomas G. Nelson of the United States District Court of Appeals for the Ninth Circuit. In the spring of 2010, she began working for Ada County as a Civil Deputy Prosecutor. In 2014, she moved back home to Lewiston and worked as the Civil Deputy Prosecutor for Latah County. She was the City Attorney for the City of Lewiston from 2015 to 2022. She joined Schweitzer Engineering Laboratories, Inc. as Senior Corporate Counsel in the Fall of 2022. Her focus is contract law and contract negotiations.
She was a member of the Steering Committee for the Idaho Academy of Leadership for Lawyers from 2020 to 2023, a Board member of the Idaho Municipal Attorneys from 2021 to 2022, and served on the University of Idaho Law Advisory Council from 2015 to 2021. She has served on the Lewis-Clark State College Legal Support Program Advisory Board since 2016. She has also been a mentor for the University of Idaho College of Law Professionalism and Ethics program since 2013.
She was awarded the Idaho Municipal Attorneys Rising Star Award in 2016. Also in 2016, she received the City of Lewiston P.R.I.D.E. award for Integrity. She was selected as the Idaho State Bar Outstanding Young Lawyer in 2014.
She's been married to her husband, Omar Gómez, for 15 years. They have a 13-year-old daughter, Mia. They enjoy camping, boating, and traveling.
---
Timothy L. Fleming
Third District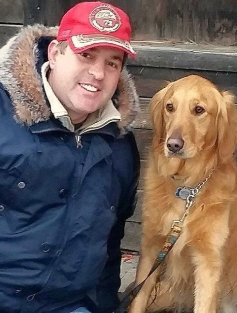 This award is presented posthumously – Tim Fleming died on November 12, 2022. Tim was nominated for this award by colleagues and friends. Their comments indicate why Tim deserves this award. If there were a check box for professionalism, Tim Fleming checked them all.
Tim embodied professionalism during his life and career. He never wavered from his dedication to being a professional attorney with members of the bench, bar, pro se litigants, clients, and the community. Tim had a talent for listening, advocated for the just and lawful treatment of others, and tirelessly promoted a community grounded in care and respect. Tim had the rare ability to make sure everyone was included in a compassionate way. From his work as a prosecutor to his civic leadership roles that translated into significant benefits to others, Tim's life demonstrated that he worked tirelessly to be of service to others.
One of Tim's favorite quotes was of Chief Joseph who said, "Treat all people alike. Give them the same law. Give them an even chance to grow." Tim embodied this quote in his day-to-day life and work.
Tim was raised in Buhl, Idaho. He interned for both Congressman Richard Stallings and Vice-President Dan Quayle. He graduated from the College of Idaho in 1994, and from the University of Idaho College of Law in 1997. He served as the Caldwell City Prosecuting Attorney, the Chief Deputy Gem County prosecutor, and the elected Gem County Prosecuting Attorney. He entered private practice in 2011, working with his twin brothers Todd and Ted, and attorney Jacob Welsh. He served many legal and community organizations. He is survived by his wife who he met in law school, Lori, and daughter, Emily.
---
Nicholas G. Miller
Fourth District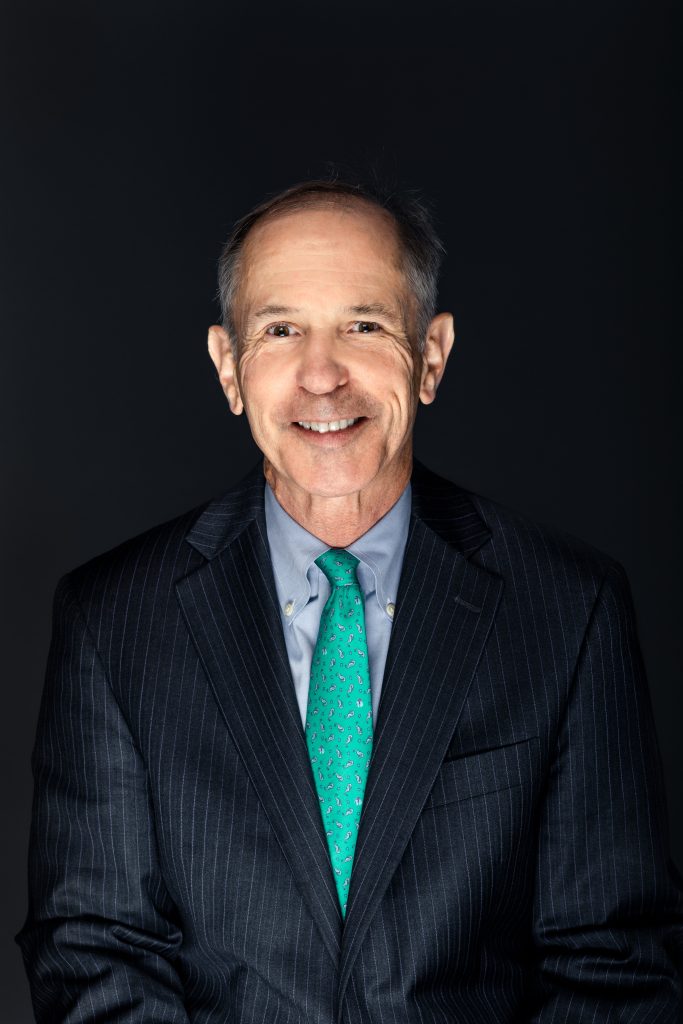 Values: "The best guiding principle I've found for professional responsibilities and service in my law firm is four simple words: 'It's not about you.' In professional practice, that is of course pretty easy because it's right in the Rules of Professional Responsibility, but it's good to remember that lawyers serve their clients, not themselves.
More broadly speaking, I've found 'not about you' to be a guiding principle in law firm practice. As Managing Partner, my 'elevator speech' when asked what I do was to reply, 'My job is to help others succeed. Staying outwardly focused on the needs of others enabled me to preach and manifest tolerance for a diversity of views, personalities, opinions, and practice styles."
Advice: "I really try not to look back, and I also think one's career is directed more by opportunities or challenges that come your way and how you respond to them than a conscious game plan. Given what I was presented with, I don't think I would do anything differently. Still, I like the words of Warren Buffett when asked by a graduate school of business student about 'advice to us who are just starting out.' Buffett said, 'There are three things: marry the right person, do something you really like to do, and work for someone you really admire.' Even though I didn't hear those words until later in life, they resonated as something I had largely done, and good advice to others."
Nick's enthusiasm for the practice of law and the profession in general serves him well, as Nick led Hawley Troxell's strategic efforts for seven years while managing partner and served over a decade on the firm's Board of Partners. His leadership in this role was critical to the successful acquisition and integration of another, significant 20-attorney law firm.
Nick's commitment to being a part of a better educated tomorrow continues to have significant impact statewide on communities and students. His expansive legal representation also includes the drafting of school bond legislative reforms, forming general pledge bond systems for Idaho universities, and creating innovative financing to combine municipal systems.
Nick helps students advance their education in expanded, modern school facilities. He's helped multiple school districts, colleges, and universities throughout the State of Idaho achieve 150 bond issuances. This funding resulted in numerous new school buildings for K-12 students, the expansion of college campuses, and the development of entirely new colleges.
Nick's dedication to the legal profession and the communities he serves has not gone unnoticed. He has been recognized as a Fellow of the American College of Bond Counsel, Best Lawyers in America Corporate Law (since 1995), Public Finance Law and Securities, Capital Markets Law, and Lawyer of the Year Corporate Law (2009 and 2013), Martindale-Hubbell's 20-year Award for maintaining an AV® Preeminent™ Lawyer Rating, and Chambers & Partners ranked Band I-Corporate/Commercial attorney. In 2022, Nick was honored with the Idaho Business Review's Leaders in Law Lifetime Achievement Award.
Nick's extensive community and civic involvement includes current or past commitments with the Idaho Business for Education Council, Boise Metro Chamber of Commerce Intermountain Venture Forum (Past Chair) and Executive Committee, Boise Valley Economic Partnership (Past Chair), Idaho Shakespeare Festival Board of Trustees (Past President), Idaho Public Television Board of Trustees (Past President), and the Idaho Board of Corrections (Past Board Chairman).
Nick received his J.D. from Stanford University in 1976 and was admitted to the Idaho State Bar in September 1983.
---
Dennis S. Voorhees
Fifth District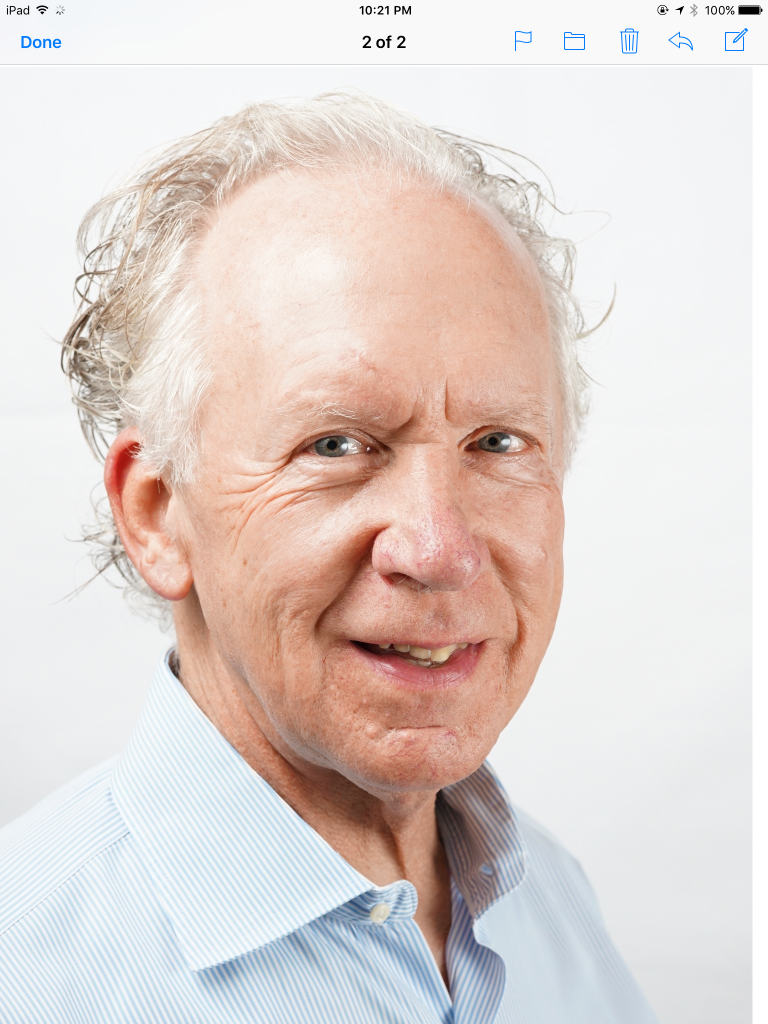 Values: "I let honesty, humility, and determination guide my professional life. My word is my bond. The slightest deceit to a judge, client, or colleague irreparably crushes reputation. Humility is a better guide than ego. Determination is essential because good lawyering is a long game."
Advice: "Cultivate an impulse to stay positive and happy – as the forces inherent in lawyering tend toward negativity. Compete continuously with yourself, not others; good lawyering is a work in progress. Treat court clerks, staff, and counsel as kindly as possible. Work hard on problems, not on people. Build confidence early on by mastering critical skills: the rules of procedure and evidence, trial advocacy, writing, and research. Take advantage of mentoring opportunities with people you admire – both inside and outside of the law. Choose public service commitments wisely and then give them your best effort. Know that in the end, the esteem of colleagues will never be as important as that of your spouse and your children. The dreams and aspirations of your staff are every bit as important as your own – make sure they know that and support them in their journey. Be as quick to forgive yourself as you are quick to forgive others for the inevitable misunderstandings and dustups that arise in the course of lawyering; we are our own toughest critics."
Dennis graduated from the University of Idaho College of Law and was admitted to the Idaho State Bar in 1978. He is a Fellow of The American College of Trust and Estate Counsel and a certified elder law attorney (National Elder Law Foundation) since 2000. He served as a Commissioner of the Idaho State Bar (2014-2017) and as President in 2016. He practiced elder law, estate planning, and special needs planning for persons with disabilities. He also served as a Trustee for the Twin Falls Public Library (1986-2001).
---
Carole I. Wesenberg
Sixth District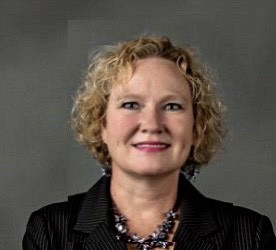 Values: "My Finnish mother taught me to face every challenge with sisu. Sisu literally means 'guts' or 'intestines,' but it embodies all the values to succeed in life. It's courage, integrity, dignity, and adaptability; it's a mindset; and it's personal responsibility. The essence of sisu lies in embracing discomfort and adversity as opportunities for personal growth."
Advice: "Your time is your most valuable resource, and you'll never regret the time you spend outside of work. Take time for yourself. Take time to visit friends and family. Give back to your community. Help others. Finding a work-life balance will make you happier in your life."
Carole is currently the Career Law Clerk for the Honorable N. Randy Smith with the Ninth Circuit Court of Appeals. She is also an Instructor for the Paralegal Studies program at Idaho State University.
Prior to her current employment, she served as an associate with Quane Smith, LLP in Idaho Falls, Idaho, focusing on insurance defense law. She started her career as a law clerk to the Honorable N. Randy Smith with the Sixth Judicial District of Idaho.
She received her Bachelor of Science degree in geography from Montana State University in 1994, and her Master of Science in environmental science from Shippensburg University of Pennsylvania in 1997. She received her Juris Doctor from Southern Illinois University in 2000. She was admitted to the Idaho State Bar in September 2000.
---
William R. Forsberg, Jr.
Seventh District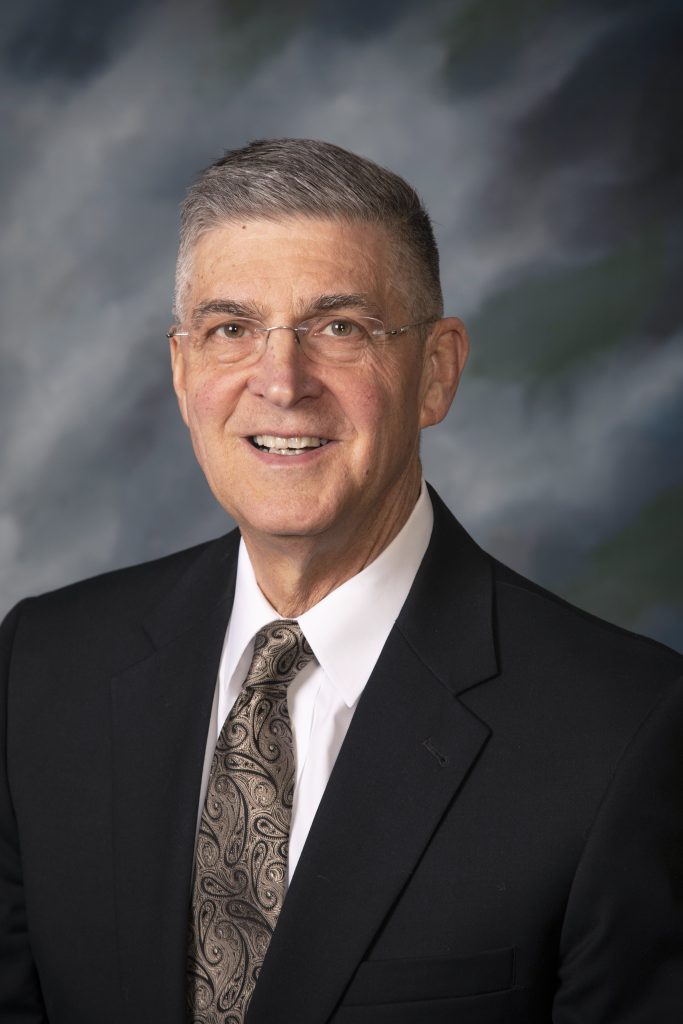 Values: "I believe in working hard, being honest, and respecting others."
Advice: "Be prepared to work harder than you might think necessary. You will make mistakes but determine that you will learn from them when they occur."
William ("Bill") was born and raised in Wenatchee, Washington, He came to Rexburg, Idaho to attend Ricks College in 1970. Bill graduated from Washington State University with a degree in business administration in 1974. In 1978, he graduated with honors from the J. Reuben Clark Law School.
Bill is admitted to practice before all courts of the State of Idaho, the Federal District Court for the District of Idaho, the Ninth Circuit Court of Appeals, the United States Court of Federal Claims, and the United States Tax Court. He has also served as a Marine Corps Judge Advocate.
While at Ricks he met and married his wife, Colleen. Bill and Colleen have six daughters and 14 grandchildren.