By Hon. Michael J. Oths
Just a song before I go, to whom it may concern . . . (Crosby, Stills and Nash, 1977).

More quickly than could have been imagined, my term as Bar Commissioner is drawing to a close. In my first "President's Message" I described one of the roles of the Commission as being able to address unanticipated issues facing the legal profession, as they arise. Boy howdy [i], have we seen some unanticipated issues.
Typically, one's final article is a recap of events of the past three years, but as if an occult hand had intervened, world events have pushed everything else to the back burner. I will not belabor the pandemic theme, partially because as this is written (April 30), much of it may be obsolete by the time of publication. A couple of points do bear mentioning, however.
While some of us have seen our work responsibilities slow down, bar staff (and particularly Maureen Ryan Braley) have been working long hours to meet challenges presented concerning admission to the profession. Through the creative use of technology, grading of the bar examination was completed essentially on schedule. Likewise, it appears that the July bar examination is still a "go," again with some logistical juggling.
The second point about the pandemic involves the role of lawyers. While we all need to be world citizens and do our part, history has not always been kind in reviewing actions taken in the face of crisis. We need to be on guard to protect the rights of clients. My fellow Commissioner David Kerrick helped a dying client, confined to his hospital bed, in completing some necessary legal work, after convincing the hospital staff that the one-to-a-room room guideline needed to be relaxed in that particular case. As Dave eloquently reminded us at the outset of this crisis:
"If lawyers cannot perform their work, social order and the economy will collapse. Like medicine where there are some non-essential procedures, so too in the law there are non-essential legal procedures. But the simple legal needs of ordinary people are vital to our society."
Now, I do want to comment on the state of the Idaho State Bar. As I strongly suspected before deciding to seek election to the Commission, your bar is in excellent hands. Diane Minnich is now the longest-tenured bar executive in the country, and for good reason. She is two steps ahead of us at almost every turn, and helps continue the collaborative spirit that has characterized the Bar Commission throughout the years. As lawyers, we should expect excellence from our own lawyers, which is exactly what we get from Brad Andrews and his legal team of Julia Crossland and Caralee Lambert. Their advice and counsel are of the highest caliber, both intellectually and professionally, helping the Commission to do its job properly.
My first quarters as Bar Counsel were in the old house on State Street that served as the bar headquarters. Outside my office were the photographs of all the past Bar Commissioners, back to the 1920's. Many of those men (and they were all men at that point) were and are legendary Idaho lawyers. As I got to know some of them, I was struck by the fellowship that had developed through their service on the Commission. Fred Hahn was the informal emcee at the Commissioners' annual reunion dinner, and I treasured the opportunity to eavesdrop on their past experiences.
Similarly, it has been my privilege to serve on the Commission with some folks who are outstanding lawyers, but better people. A big thank you to Kent Higgins, Mike Howard, David Cooper, Don Carey, Anne-Marie Fulfer, and Kurt Holzer, with an especially big thank you to my brother-in-Commission, Dave Kerrick. You will always be friends and have fulfilled every expectation of what I thought the Commission would be.
As this is being written, the voting is being held for the next class of Bar Commissioners. I expect they will have the same positive experience I have had.
Finally, thanks again for the opportunity to serve on the Commission – it truly has been one of the highlights of my professional life.
---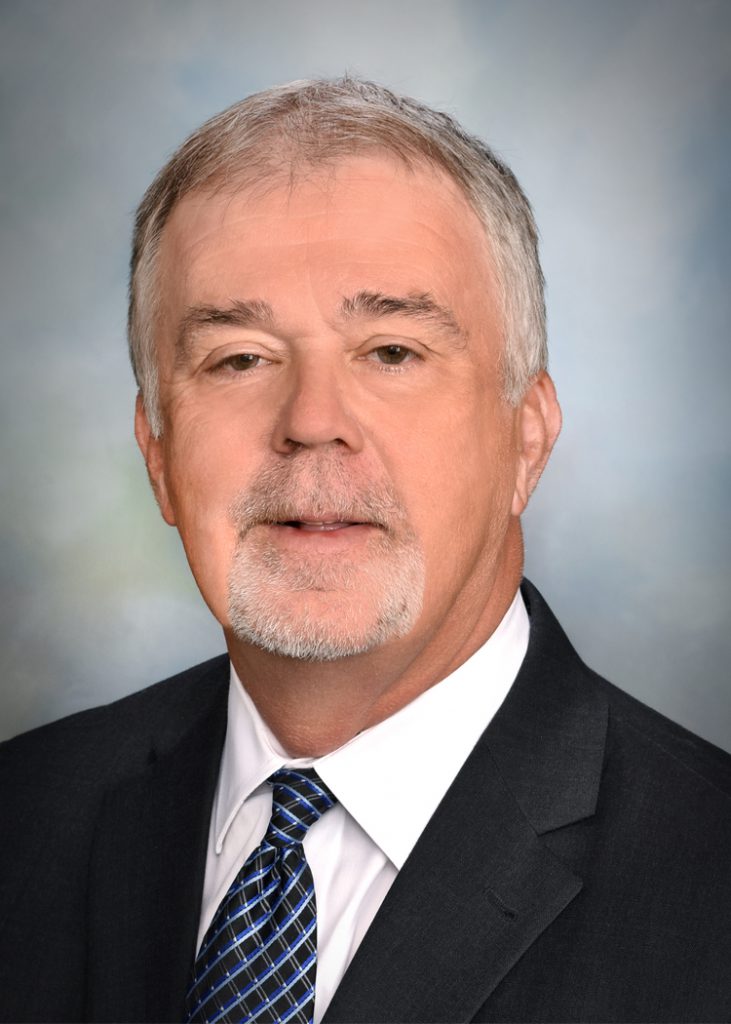 Hon. Michael J. Oths is the immediate past President of the Idaho State Bar and a certified "bar junkie." Oths is a Magistrate Judge in Ada County. Prior to his appointment as a Magistrate, Oths was Bar Counsel for the Idaho State Bar for 17 years. He received his J.D. from the University of Oregon School of Law.
---
[i] Obligatory shout out to Texan Jim Cawthon