By Erin E. Tomlin
Pouring a cup of coffee before an attorney meeting at my firm, I think about intention. It is a given that my partners and I will take a few moments to check in with each other and our collective practice amid the practical to-do lists we jot down. This check-in is specific to practicing law with intention and refining our focus.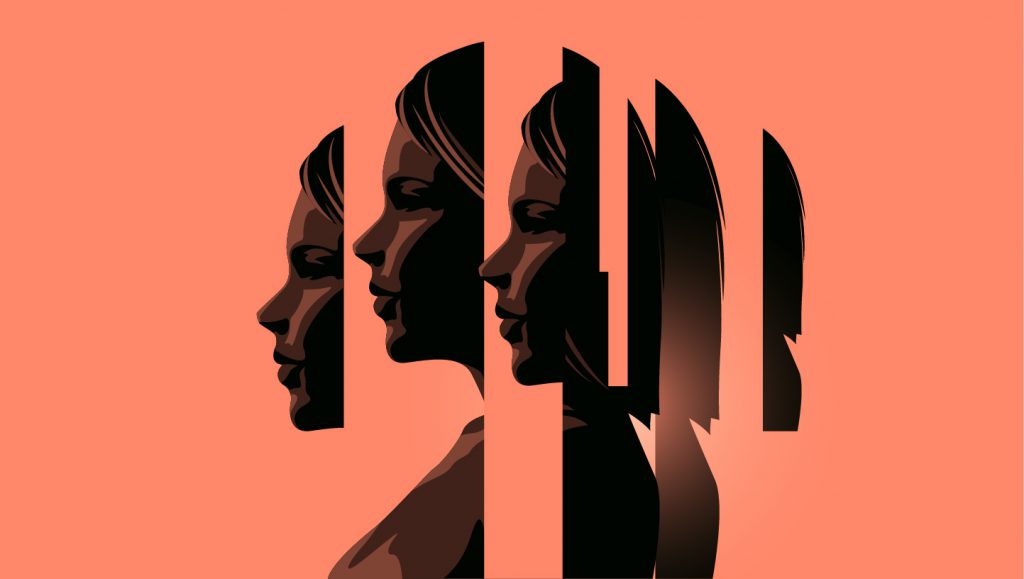 When recently asked why I practice law and what I love about it, my first knee-jerk answer was, "I like solving problems". I followed up with, "And, I love being able to do that in an office that supports being intentional about that." The latter part of my answer seems like it should be a foregone conclusion, right? Shouldn't attorneys, those charged with addressing legal problems, know what it means to fix problems and be intentional in our everyday practice?
What my first answer indicates is an inherent passion for helping people and situations with the law. However, almost more importantly, my elaboration indicates that how, where, and why I solve problems is what makes it great.
Intentional Decision-Making
In terms of intention, attorneys aren't afforded a broad interpretation of what it means to practice with intention. Most decisions we make about the cases we take on, the clients we engage with, and the way we do our job is characterized as deliberate. We don't just happen upon a client; we decide to represent them.
As a third-year law student practicing with a limited license in 2012 alongside the late Chuck Kovis in the Second District, I received some good advice from a then District Court Judge. Idaho Supreme Court Justice John R. Stegner, at a local Inns of Court dinner and CLE, reminded me that attorneys are not meant to be potted plants. My takeaway was this: I should not be passive and to do my job effectively I must stand up and speak up.
What I didn't fully grasp until practicing law in more depth was that I must also be deliberate in those endeavors and that doing so requires a thoughtful commitment to practicing with intention and being mindful of what I speak and when and where I stand.
It is easy to get swept up in the nature of a demanding law practice – reacting to opposing counsel or taking every case that walks in the door. While firing off pleadings, meeting deadlines, and signing up new clients may be benchmarks of a successful law practice, it doesn't always leave time for mindful contemplation. It is too easy to get swept up in an ironic and reactive cycle in which the controlled environment of practicing law often feels out of control and success is defined by being busy.
How many times have you talked to an attorney or colleague in the legal field who recalls why they went to law school wistfully only to immediately lament cynically that now they are just grinding it out every day? How do we, as busy attorneys, practice in such a way that we don't lose sight of why we went to law school while staring down the growing case files on our desks? Doing so allows us to grow the kind of practice and service we offer our communities.
For me, it is with mindful intention. This means a deliberate and contemplative approach to cases at the intake phase and with value placed on time – my time, my clients' time, my partners' time, and my family's time. Diving into a well-paying case fraught with complex legal challenges and high-conflict tensions may be rewarding to resolve but may cost more in the long run in ways that are not as easily calculated.
In choosing cases and how to approach already active cases, it is important for me to remember why I became an attorney in the first place: helping people and fixing problems. More specifically and personally, I want to be available for those who don't have immediate (or any) access to courts but desperately need it. When I apply intentional mindfulness, the practice of evaluating the moments that often get lost in the shuffle, I am in a better position to balance more of what matters to me.
I keep a folder of quotes with other inspirational stories and articles. There, I am reminded by the famous words of acclaimed author and professor Toni Morrison. She said, "I tell my students, 'When you get these jobs that you have been so brilliantly trained for, just remember that your real job is that if you are free, you need to free somebody else. If you have some power, then your job is to empower somebody else.'" I share this quote with students at the University of Idaho College of Law in Moscow when I teach in an adjunct instructor capacity and in sharing with them, I keep tabs on myself.
By practicing with intention, I can make time for the case or two that I want to work on pro bono. For others it may be serving on a board or volunteering time for a community event or cause. When I sit down with coffee and pen, my to-do list often includes what my firm calls 'intention check-points'.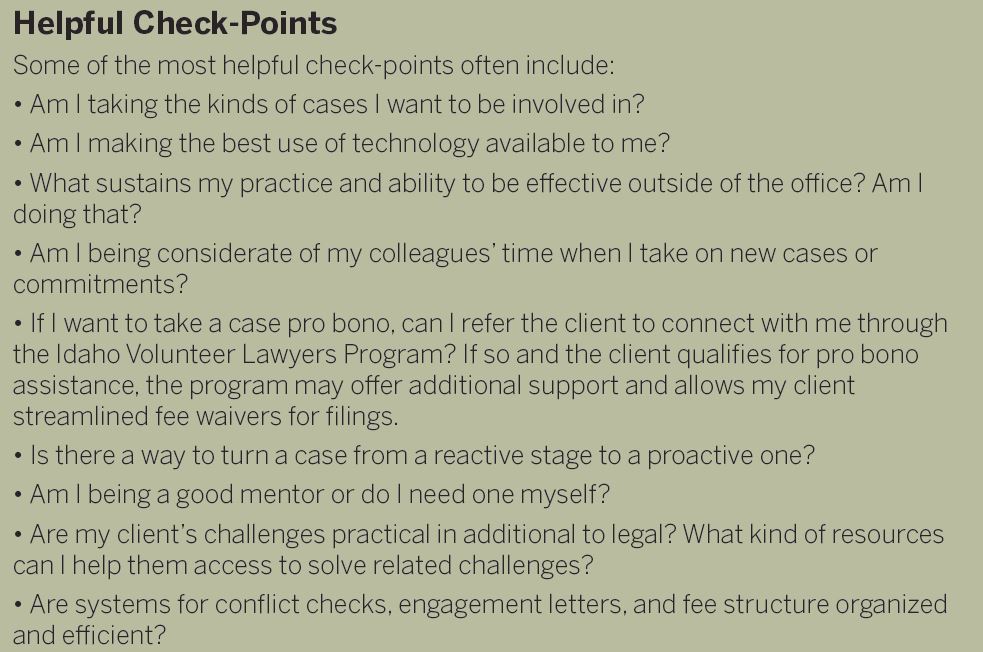 Where are my current cases at? What new cases am I considering? What will they require? Do they allow me to have time to give back through pro bono or volunteer time? Do they put me in a reactive and high-conflict case?
The answers may not be the deciding factor in whether or not I take a case or file the next motion in an existing one but they do help to create an intentional road map that accounts for my time, my passions, and how those affect those closest to me.
By being mindful and present in each moment of the daily decision-making in a busy and growing law firm, it is possible to practice with intention and create time and space for the cases we care about and remain grounded in the inspirational roots of our legal service – whatever that may be for each of us.
---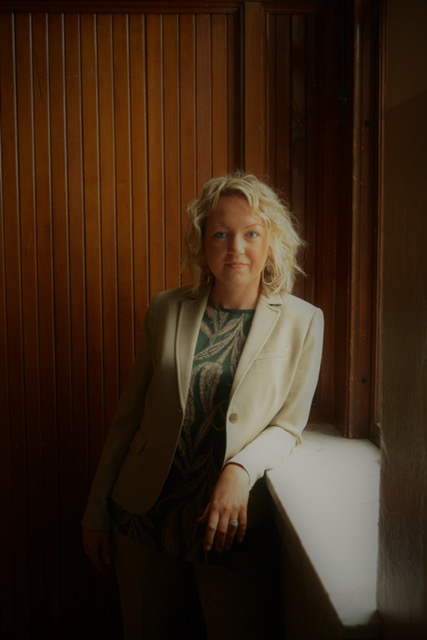 Erin E. Tomlin lives in Moscow with her husband, three sons, and their goofy Labrador, Riggins. After several years practicing law in the public sector, Erin joined the private sector in 2017. She is a partner at the law firm Westberg Roepke Moore PLLC and has been an adjunct instructor at the University of Idaho College of Law each spring semester since 2016. She currently volunteers with the Idaho Volunteer Lawyer Program. Erin graduated from the University of Idaho College of Law in 2012.