By Lindsey M. Welfley
Law firms must live in a constant state of adaptation to meet the needs of their attorneys and staff. Smith + Malek, with offices in Coeur d'Alene, Sandpoint, and Boise is among Idaho's newest and fastest-growing business law firms, in part because it's drawing top talent with family-friendly policies.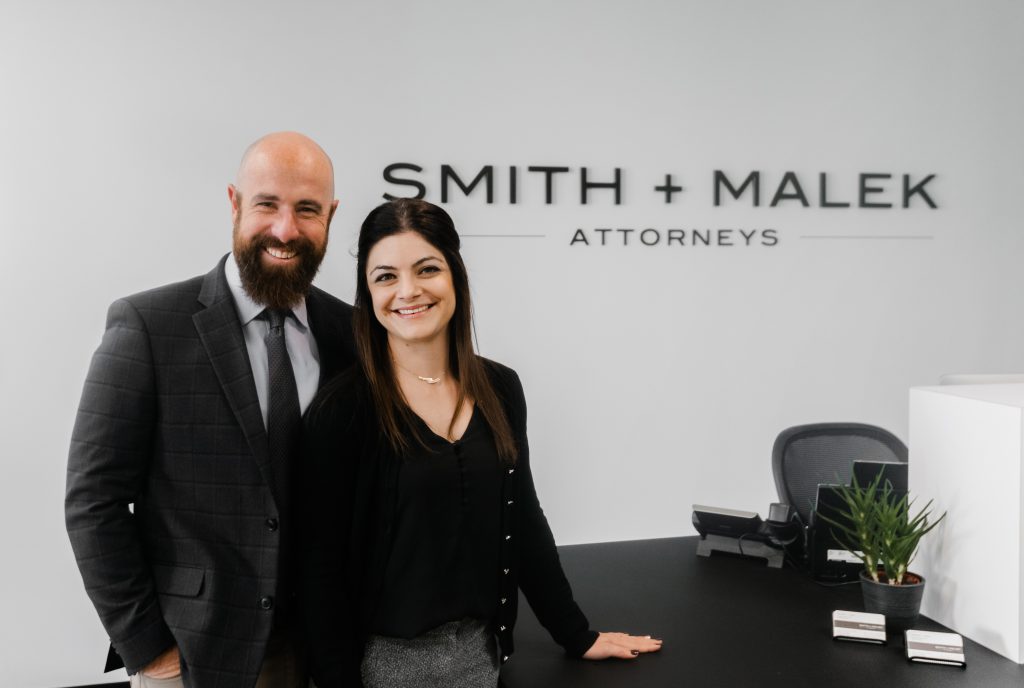 Owned by attorneys Peter J. Smith, Tara Malek, and Luke Malek, the firm is creating a modern law firm where working parents are empowered to succeed. Flexible work, paid parental leave, and elimination of a partner track are some of the ways Smith + Malek is establishing itself as a workplace culture that values attorneys of diverse backgrounds who are balancing work and home lives.
One such challenge lies in the decisions new parents must make when planning for the birth or adoption of a new child. These decisions often end up being among the most defining moments in one's career and the lack of options can prove detrimental, particularly for working mothers who are more likely to drop out of the workforce or opt-out of the partner track due to family concerns. On October 15, 2019, Smith + Malek's new Parental Leave Policy went into effect – a policy that was four years in the making, since the firm's inception in 2015.
I spoke with co-owner and chief litigator Tara Malek in October, just after the policy's effective date, to discuss how this policy came about, what it will be providing for the attorneys at their firm, and how other firms can take steps towards a more positive office culture that places value on the overall wellbeing of their attorneys and staff.
---
Lindsey: Tell me more about the policy itself; when did it go into effect and what does it provide?
Tara: The policy went into effect on October 15, 2019 and provides 12 weeks of 100% paid leave for all full-time employees for the birth of a child, as well as fostering or adoption of a new child. This means our attorneys and all full-time staff will receive their full salary for 12 weeks and they don't need to exhaust their existing paid time off before using the policy, which is different than most of the policies out there. Oftentimes if a firm does have a parental leave policy, and many don't, they'll require that all PTO be used up before the policy time off can be used.
Lindsey: How did this policy come about in your offices? What's the story?
Tara: Our firm has an amazing culture of transparency and openness; very little happens behind closed doors. This policy has been a goal of ours since the start of our company on Tax Day in 2015. We wanted to create a firm that is attentive to the needs of a younger generation of lawyers who value more family flexibility. The legal profession has traditionally marginalized an entire portion of the population who are parents. People who are really phenomenal humans and really phenomenal attorneys. We're losing them because we're making them choose between their career and their family. We thought, "Why are we doing this?" It's not necessary; it's a choice. So, we are choosing to do better in hopes more small and mid-sized firms will follow suit.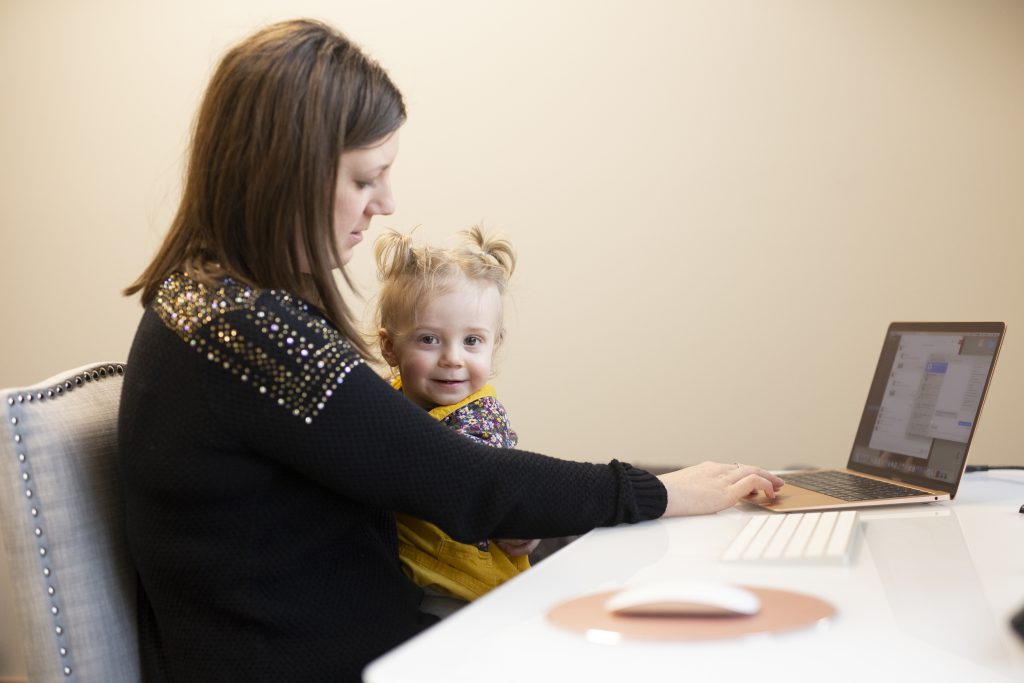 Lindsey: How do you plan to mitigate any negative "side effects" of the policy?
Tara: In our offices we already have an established culture of teamwork and a parent-friendly work environment for both men and women. That's where it all starts. We have a different compensation plan than the traditional law firm. We do not have a partnership structure and have found that this creates less competition between attorneys – we don't view our projects as "my" client versus "your" client. Instead, we focus on teamwork and collaboration across all projects.
We also already allow attorneys to work remotely when needed. We operate as a cloud-based office so our attorneys can access anything they need securely from home, and we have an established team environment for projects to accommodate vacation time and sick time. Team members really do work as a team and pick up the slack when it's needed. Ultimately, our culture demonstrates that we trust our attorneys and staff. They are adults and we treat them as adults. We haven't seen any policy misuse with vacation, sick time, or remote working and this parental leave policy is just going to be another way to show employees that we value them and their families.
Lindsey: There's obviously a cost associated with this policy. What is your response to firms who would say they cannot afford such policies for their attorneys and staff? What steps could they take to get there?
Tara: It's all about priorities. Firms need to really take stock of their priorities. If your priority is to create a work environment that is friendly to parents, do what you need to do to budget for this. Simply include it as a line item in your annual budget. It's an expense, yes, but so are a lot of things in business including top attorneys leaving a firm because they need more time with their families or want to work for a values-driven company. It's no different than the other benefits you offer your employees.Start thinking about making it a goal and devise a strategy to meet that goal. There are several sample policies we referenced as we developed our own.
Lindsey: How does this new policy work to improve the overall wellbeing of your attorneys and staff?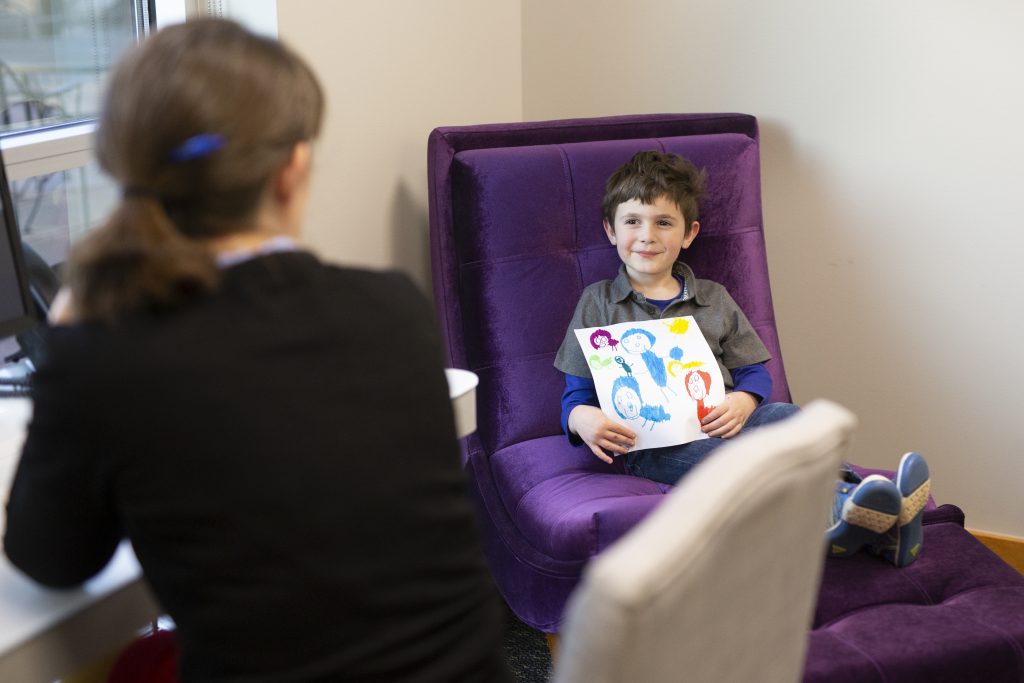 Tara: At Smith + Malek, we don't consider employees as a means to an end of the firm's goals. Our mission and vision not only includes the business success of the firm, it also includes an investment in employees' happiness, health, and overall betterment.
Over half of our firm is comprised of attorneys who are working parents, or who plan to grow their families in the future. By offering 12 weeks of paid parental leave at 100% of salary for all of our full-time employees, we are investing in our team's happiness, health, and betterment.
We are saying that you matter to us as a human being, and we know you'll stick with us and do your best work when you have time with your family, especially during those critical early months after adding a new member.
When you can spend the time you need to bond with a new child, you are going to be happier. And when you know your firm has your back, it significantly reduces stress for not only that individual but the entire family.
Offering paid parental leave is the right thing to do and it helps us recruit and retain top talent. No one should have to choose between a meaningful, ambitious career and being a good parent. We're proud to be a firm that supports both, and we hope more Idaho law firms of all sizes follow our lead.
---
Additional Resources
Looking for more information about how to get started with a parental leave policy at your firm? Learn more about how paid parental leave can improve the overall wellbeing of your employees. Below is a repository of links to third-party studies, news articles, sample policies, and more. None of this content is in any way affiliated or associated with the Idaho State Bar nor does its inclusion in this article constitute an endorsement by the Idaho State Bar or its membership.
In Idaho
Nationwide
Sample Policies
---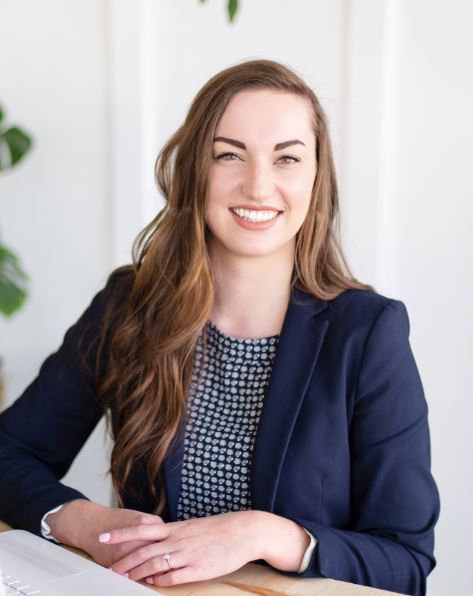 Lindsey M. Welfley is the Communications Director for the Idaho State Bar and the Idaho Law Foundation, Inc. She has worked for the Idaho State Bar since 2015.