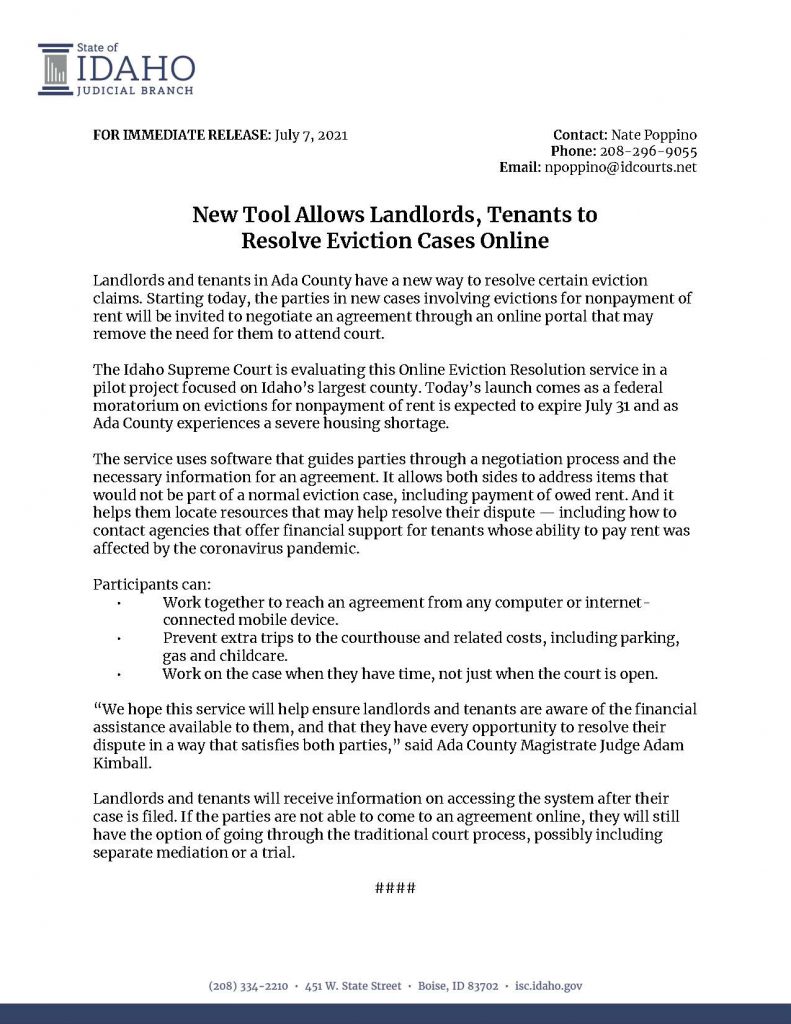 The system allows an attorney to log in to represent their client.
Training on the platform is available by clicking the above button and registering for a session. These are all the same session held on different dates and times – there is no need to attend it more than once.
A Q&A webinar for attorneys to ask questions and learn more about this project will be on Tuesday, July 13.  While the pilot is in Ada county, the invitation to attend is extended to any statewide members who would like to attend.
For any attorneys who might interact with the system in the meantime, please note that each attorney who logs in needs to use their own individual email address, not a general law office email. This pilot is only available for cases involving nonpayment of rent – if a client filing a complaint includes other elements, that case will not trigger an invite to the service.