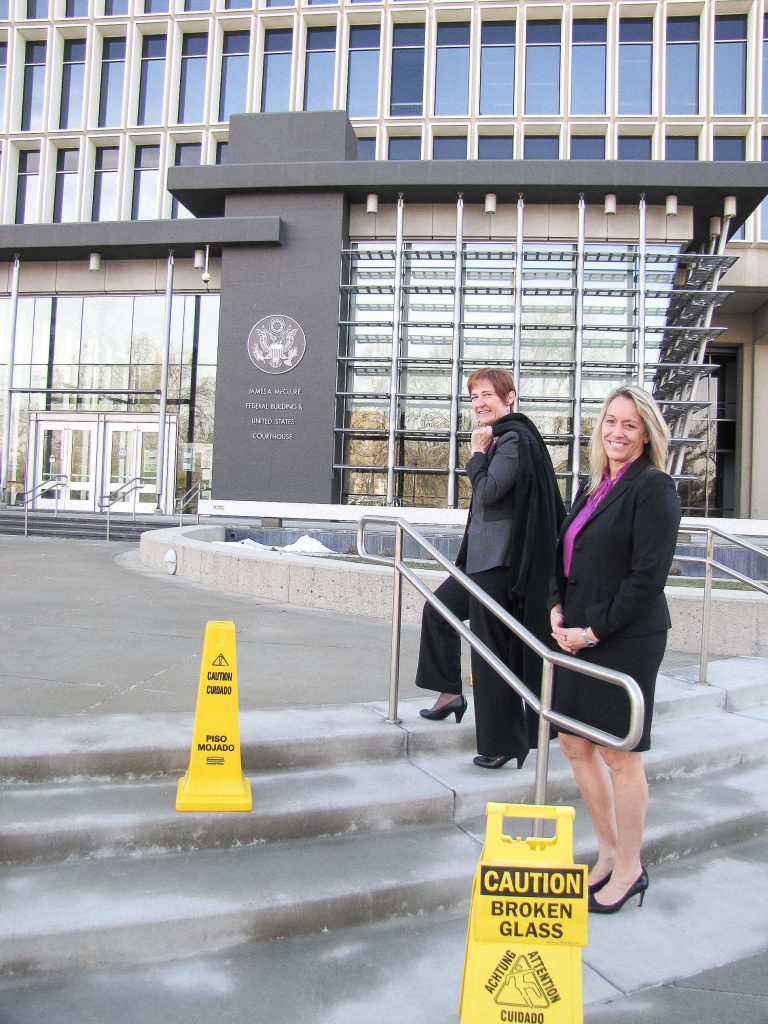 Debora Kristensen Grasham
Preface by Hon. Candy W. Dale
Published March/April 2022
Preface
As I began my third year of law school, I recall watching President Reagan's historical nomination of Sandra Day O'Connor as the first woman associate justice to the Supreme Court of the United States. She was confirmed by the Senate by a 99-0 vote on September 11, 1981. This "first" signified a "beginning" that lead lawyers like myself to realize that our previously unthinkable dreams of women taking seats on the bench among men could be a reality. Ruth Bader Ginsburg followed as the second associate justice in 1993, and to date three others have served on the highest court in our country. Idaho too has had its own "firsts" during my career, starting with Deborah Bail who was the first woman appointed as District Judge in 1983, followed by Linda Copple Trout as the second in 1990. Cathy Silak was the first woman appointed to the Idaho Court of Appeals in 1990, followed by Karen Lansing as the second in 1993. Linda Copple Trout was the first woman appointed to the Idaho Supreme Court in 1992, followed by Cathy Silak as the second in 1993. And in 2008, with my appointment as United States Magistrate Judge, I became the first woman to serve on the federal bench in Idaho. I am pleased to now say that my appointment was also just a beginning, as Debora Kristensen Grasham will join the federal bench in Idaho as a United States Magistrate Judge on or about April 1, 2022, upon my transition to recall status.
Over the past 20 plus years, as evidenced by the article that follows and several prior articles, Ms. Grasham has spent countless hours researching and writing about lawyers and jurists who have made contributions to Idaho's legal history, notably including a focus on the "firsts" who were admitted to the practice of law or who attained a seat on our state and federal courts. Soon, Ms. Grasham will add her own chapter to the history she has preserved about so many of us. To borrow a quote from former Justice Sandra Day O'Connor, "It's fine to be the first, but you don't want to be the last." Welcome to the bench!
—Judge Candy W. Dale
Former U.S. Secretary of State Condoleezza Rice once remarked: "People who end up as 'first' don't actually set out to be first. They set out to do something they love and it just so happens that they are the first to do it." Such is the story of Idaho's first African American woman lawyer and judge, Ida Leggett. Leggett, a native of Alabama, did not set out to be a "first" in Idaho. Nonetheless, her determination to become a lawyer led her to Idaho and her unique place in Idaho legal history.
Leggett's Early Years
Ida Rudolph Leggett was born in 1948 in a small town in Alabama at a time when racial tensions were high.[2] Her father was a sawmill worker and her mother was a schoolteacher. Separate water fountains existed for whites and people of color, along with separate entrances to the courthouse. When Leggett was young, she was not permitted in the whites-only city library.[3] An avid reader, she read anything and everything should could get her hands on. When she was seven, one of the magazines she found was an issue of Ebony with an article about Thurgood Marshall arguing Brown v. Board of Education. When Leggett asked her mother about it, she explained Marshall's role as chief counsel for the NAACP Legal Defense and Education Fund and said that he was "going to change the schools because he could argue in court."[4] That is when Leggett decided to become a lawyer and help bring about change herself.
Leggett graduated from her segregated high school in 1965 and attended Tuskegee Institute, in Alabama.[5] After just a year and half, however, she got married and dropped out of school. She became a mother, and then a single mother, to three children, before she returned to college.[6] When she applied for financial aid, she was denied based on the argument that she had chosen her career as a mother over other options. Leggett persevered without the financial aid and returned to college later. She graduated from the University of South Florida in Tampa in 1979, the first integrated school she had attended.[7]
Leggett Decides to Go to Law School
After college, Leggett was not sure what to do with her life, even though she had aspirations of becoming a lawyer. Her finances were tight and she had three children and very little support. But she decided, "I can do this myself," and she began applying to law schools throughout the nation.[8] One day she received a telegram offering a fellowship to pursue her legal education at Gonzaga Law School in Spokane, Washington. Leggett described how she had to pull out a map to see where Washington State was, but she happily accepted the offer.[9] With her three kids in tow, she moved from Florida to Washington in 1979.
Leggett recalls studying for her law school classes at night while her children slept. She attended summer terms at Gonzaga and graduated cum laude after just two and one-half years.[10] During that period, Leggett participated in two moot court teams that won regional championships and one that placed third in the nation.[11] She also worked as an Assistant U.S. Attorney in Spokane. After graduation in 1981, she accepted a clerkship with Chief Justice William Williams of the Washington Supreme Court.[12] Leggett was admitted to the bar in Washington State one year later.
Life After Law School & A Move to Idaho
After her clerkship, Leggett accepted a position with the Lane Powell law firm and worked in civil litigation, including insurance defense and construction law.[13] A few years later, Janet Jenkins, a law school classmate, invited her to move to Coeur d'Alene, Idaho, to start their own firm. She accepted and practiced civil law for several years at Jenkins & Leggett.
Leggett was admitted to practice law in Idaho on April 25, 1986, and thereby became the first African American woman admitted to the Idaho bar – an accomplishment she did not recognize until years later. Indeed, when she did learn that she was the first African American woman pass the bar in Idaho she was perplexed and asked "How can that be? It was the late 80s when I passed the bar and I thought there must have been someone else."[14] Nonetheless, she was thrilled to learn of her distinction and called it "pretty good, pretty neat.'"
In 1986, Leggett was interviewed by the Associated Press about the racism she had experienced in Coeur d'Alene.[15] Leggett described how her son had been taunted by high school classmates using racial epithets. Her secretary had been followed home by people who yelled the same words, and Leggett described the precautions she herself took each day to stay safe.[16] A newspaper of the day reported:
In September, when bombs rocked the rugged, mountain ringed beauty of smalltown Coeur d'Alene, Ms. Leggett got serious about precautions.
She left markers on the hood of her car each day to warn her if someone tampered with the engine. She drove different routes to and from work.
"No one should have to live this way," she said. "Probably the only reason we're here now is because I don't want him [her son] thinking he has to run for his life."[17]
Nevertheless, she persisted.
Leggett's Good Work Gets Noticed
Within a few years, Leggett came to the attention of the Idaho Governor Cecil Andrus, and in 1988 he appointed her to the State Commission on Pardons and Parole.[18] In this position, Leggett found herself in a new role as decision maker and having to find consensus with her fellow board members. She was the only woman and only person of color on the commission.
During a 1991 interview, Leggett was asked whether she missed anything about "being in the thick of black culture." Her response was personal and reflected the ever-present pressure she faced just by being herself in a white-dominated community:
I do miss that just being a person. Just being one person of a lot of people. I'd like to walk in a room and not cause a stir just by walking in. I miss that sameness. I miss that – I don't know what it is, but when my family's all together – it's there. You're just a person. And if you do something, you're doing it for yourself and if you fail, you fail for yourself. You didn't do it for every other black person in town. That's a product of being the only one who's visible.[19]
Leggett Applies for Idaho Judgeship
In 1992, Governor Andrus announced his intention of appointing a woman to the open seat on the Idaho Supreme Court. Leggett decided to throw her name into the mix, becoming the first black woman to apply for an Idaho Supreme Court position.[20] During her interview with the Judicial Council, Leggett told the members that the circumstances of her life had forced her to excel—something she would continue to do as a justice. She said she had been so successful in private practice that she would be taking a pay cut if she were named to the Supreme Court. The job paid $74,701.
"I am qualified to do this job; I'm willing and I'm able," Leggett said. "And because of what my parents have given me, I don't have any choice but to do a good job."[21]
Linda Copple Trout was chosen for the position, but that did not end Leggett's ambition to join the bench. In fact, Trout's elevation to the Idaho Supreme Court meant that her district court seat in Lewiston was now open. Leggett decided to apply for that seat; at the time, only one other woman served as a district court judge in Idaho, Deborah Bail in Ada County.
Leggett "received strong support from a number of groups" in her judicial application.[22] On November 16, 1992, Governor Andrus appointed Leggett to the district court bench in the Second Judicial District in Lewiston, noting, "I am particularly impressed that she intends to lead the effort to make the citizen more comfortable in what sometimes can feel like the insider's realm of the courtroom."[23] In so doing, Leggett became the first African American woman to hold a judicial position in Idaho.
Leggett's Life in Lewiston
In Lewiston, Leggett was "highly visible as an African American woman, a woman professional, and an African American judge."[24] The lack of privacy made her vulnerable to threats and, unfortunately, she received them. One particularly horrendous example occurred during her presiding over a high-profile murder trial. Leggett received racially motivated death threats and had a cross burned on her front lawn.[25] In 1998, Leggett decided that the "isolation and fishbowl nature of her life" was too much, resigned her position, and moved to Seattle to be closer to her family.[26] She later remarried and worked in Washington state.
A colleague and friend of hers, Judge Richard D. Eadie of the King County Superior Court in Seattle, Washington, described Leggett as:
a quiet but determined woman who has endured poverty, racism—both overt and subtle—and the challenges of education and employment as a single parent and sole support of three children. She is an accomplished lawyer and jurist; a person with dignity and class. She has faced enormous challenges, but always found the inner strength to overcome.[27]
Conclusion
Leggett's achievements in Idaho legal history are even more remarkable when put in context. Idaho has never been a racially diverse state and woman have been traditionally underrepresented in the bar. According to the U. S. Census Bureau, as of July 2019, Idaho's population was 81.6 percent white, 12 percent Hispanic or Latino, 1.7 percent Native American, 1.6 percent Asian, and 0.9 percent African American.[28] As of October 2021, there were a total of 5,429 active attorneys in the state,[29] with women making up about 27 percent of them.[30] In the late 1980s when Leggett came to Idaho, these numbers were even less diverse. Nonetheless, Leggett worked hard to become Idaho's first woman African American lawyer and judge and is entitled to a special place of honor in Idaho legal history.
BIO: Debora Kristensen Grasham has been a partner in the Boise law firm of Givens Pursley for more than 22 years. On or about April 1, 2022, she will become the next U.S. Magistrate Judge for the District of Idaho, following U.S. Magistrate Judge Candy Dale's transition to recall status. At that time, Idaho will have reached another "first" – having two women serve on its federal bench.
---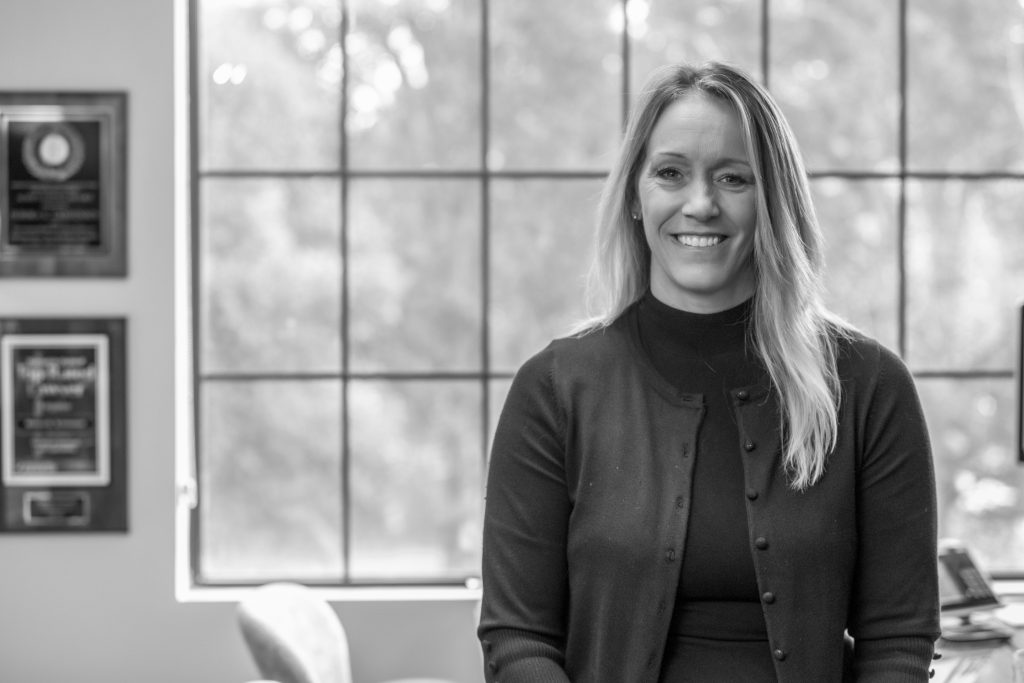 Debora Kristensen Grasham has been a partner in the Boise law firm of Givens Pursley for more than 22 years. On or about April 1, 2022, she will become the next U.S. Magistrate Judge for the District of Idaho, following U.S. Magistrate Judge Candy Dale's transition to recall status. At that time, Idaho will have reached another "first" – having two women serve on its federal bench.
Endnotes
[1] Much of this article is taken from a longer article by the author entitled The First Women of Idaho's Bench and Bar published in Volume 32 of Western Legal History and available at https://www.njchs.org/current-issues/.
[2] Richard D. Eadie, Judge Ida Leggett: A Pioneer Jurist in Idaho, Washington State Courts, Equal Justice Newsletter, Mar. 2000, available at https://www.courts.wa.gov/programs_orgs/pos_mjc/newsletter/032000/equaljustice.cfm?article=leggett.htm.
[3] Id.
[4] Id. See also Ida Leggett: First African-American Woman Admitted to the Idaho Bar," Idaho Legal History Society Newsletter, Spring 2017, at 3.
[5] Pioneer Jurist, supra note 2.
[6] Pioneer Jurist, supra note 2.
[7] Pioneer Jurist, supra note 2.
[8] Leggett in Idaho, supra note 4 at 3.
[9] Pioneer Jurist, supra note 2; Leggett in Idaho, supra note 4 at 3.
[10] Pioneer Jurist, supra note 2.
[11] Pioneer Jurist, supra note 2.
[12] Pioneer Jurist, supra note 2.
[13] Pioneer Jurist, supra note 2.
[14] Aisha Monet, Interview with the Honorable Ida Leggett (March 8, 2016 and May 24, 2016), available at https://thecoloredgirls.wordpress.com/.
[15] Lawyer Is Fearful of New Idaho Life, South Idaho Press, Dec. 31, 1986, at 3.
[16] Id.
[17] Id.
[18] Pioneer Jurist, supra note 2.
[19] Randall Kenan, Walking on Water: Black American Lives at the Turn of the Twenty-First Century 240 (Vintage Books Ed., 2000).
[20] Idaho Judicial Council Begins Screening Applicants for Vacancy, The Times News, Aug. 16, 1992, at 12.
[21] Id.
[22] Andrus Mulls Lewiston Court Seat, The Times News, Nov. 13, 1992, at 10.
[23] Id.
[24] Pioneer Jurist, supra note 2.
[25] Kathy Hedberg, Standing in Judgment, The Lewiston Tribune, Oct. 26, 2018.
[26] Pioneer Jurist, supra note 2.
[27] Pioneer Jurist, supra note 2.
[28] See United States Census Bureau, Quick Facts, Idaho, available at https://www.census.gov/quickfacts/fact/table/ID/RHI825219#RHI825219.
[29] See Idaho State Bar, Membership Count as of 10/5/21, available at https://isb.idaho.gov/licensing-mcle/membership-count-statuses/.
[30] See Jessica R. Gunder, Women in Law: A Statistical Review of the Status of Women Attorneys in Idaho, 62 The Advocate, Feb. 2019, at 23.