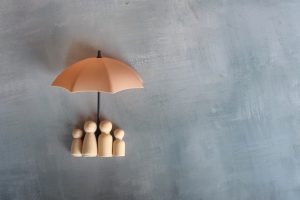 by Hon. Andrew N.J. Ellis and Hon. Victoria A. Olds
Handling child protection cases may seem overwhelming for an attorney who has never handled one before. For others, it may seem like a simple transition where the same culture and style of practice applies. However, there are unique features of child protection and an understanding of such is likely to impact effective representation of your client.
Fortunately, there are ample resources available to become well-versed in how to handle a child protection case. Moreover, two of Idaho's most experienced child protection judges, Fourth District Magistrate Judge Andrew Ellis and Second District Magistrate Judge Victoria Olds generously agreed to provide insight to attorneys handling these cases for the first time or for those lifers who perhaps want to refresh their child protection practice skillset.
Access the Available Resources
Under the leadership of now retired Judge Bryan Murray, the Idaho Supreme Court Child Protection Committee has worked tirelessly over the past 25 years to develop and maintain resources for all judges and attorneys working on Child Protective Act cases.  Upon getting your first child protection case, study the applicable statutes and Idaho Juvenile Rules.  The following resources are available for download on the Idaho Supreme Court's website:
The Idaho Child Protection Manual.[i] This manual walks you step-by-step through a child protection case from start to finish.
The Judicial Bench Cards.[ii] Every magistrate judge in the state handling child protection cases have these Bench Cards with them on their bench and rely upon them to make the necessary decisions and findings.
The Idaho Child Protective Act Proceedings: Statutes and Rules Mini Reference.[iii] Even better than the PDF, see if you can get your hands on a paper copy of this Mini Reference.  It currently has a gold cover, so ask your judge or local CASA program if you can get a copy of the "Gold Book."  This mini-reference has all the applicable statutes and rules for Child Protective Act cases, guardianships, adoptions, termination of parental rights, and Indian Child Welfare Act in one convenient, portable book.
"The Termination of Parental Rights Outline" authored by Judge Howard Smyser, Judge Bryan Murray, and Judge Victoria Olds. This thorough outline of case law pertaining to termination of parental rights is not publicly posted yet but ask your local judge and they will be able to find a copy for you.
Taken altogether, these four resources give you all the information any judge or attorney needs to handle a Child Protective Act case in Idaho.
For an even deeper dive, check out the latest edition of Child Welfare Law and Practice: Representing Children, Parents, and State Agencies in Abuse, Neglect, and Dependency Cases (sometimes called the "CP Red Book"), published by the National Association of Counsel for Children.[iv]
Learn the Local Culture
The laws and rules regarding child protection cases are the same statewide, but every county has their own "culture" around how they approach these cases. Child protection cases are a unique niche in the law typically handled repeatedly by a small group of attorneys in each county who over time develop a "way of doing things." If you are taking on a child protection case for the first time, it will be worth your while to reach out to the magistrate judge handling such cases in your county to get their perspective on how to approach these cases generally.
Equally valuable would be to reach out to the local CASA program, the prosecutors or deputy attorneys general who prosecute the cases, and the Public Defender's Office who represents parents. Child protection cases depend greatly on the interplay of these stakeholders so learning the dynamics between them and getting a sense of the local culture of the system will be enormously helpful.  Get permission to sit in on meetings between the parties and watch the hearing to observe how things work in action before, during and after the hearing begins.
      For example, in Ada County, Judge Ellis has worked hard over the years as the primary judge handling child protection cases to foster a culture of collaboration.  The prosecutors, public defenders, Department of Health and Welfare, and CASA are encouraged to be transparent with each other, share everything without formal discovery, and work together as a team toward the goal of reunification (until that's no longer the court approved goal).  Litigation or contested motions are rare – Judge Ellis encourages the parties to communicate freely and resolve issues behind the scenes or use court hearings as an opportunity to mediate disagreements.
It is notable when a parent hires an "outsider" attorney who comes charging into an Ada County child protection case and takes a litigious, confrontational approach.  While that approach is certainly permissible in an adversarial system, it jars with local culture and tends to result in far poorer outcomes for their clients and needlessly prolongs the time their children spend in foster care. If those attorneys had taken some time to educate themselves on the local culture, their representation of their clients would have been far more effective.
Sign Up For Some Training to Develop and Maintain Client Rapport and Trust
      Whether you represent a parent, child, or guardian ad litem, it pays to educate yourself through training courses/CLEs on the causes, diagnosis, and treatment of childhood and adult trauma.  You are most often working with families who have endured multiple layers of trauma during one of the worst times in their lives.  Training on motivational interviewing and mediation/ADR techniques, along with education on substance use/treatment and domestic violence in the home, can be very helpful.
      Ultimately, your ability to best advocate for and support your client in the child protection arena depends on the professional relationship you develop, which may look different than the ordinary attorney-client relationship.  As Judge Ellis points out, the parent's attorney must advocate for the client while at the same time engaging in cooperative problem-solving with the state agency, guardian ad litem, CASA, tribal representatives, and the court itself.  The best outcomes involve joint efforts to achieve the reunification goal.  Competent advocacy looks different in the context of a child protection case using a collaborative law foundation.
The Idaho State Bar Child Protection Section thanks Judge Ellis and Judge Olds for their insight into handling a child protection case. For questions or further information on handling child protection cases, please join the Child Protection Section and/or reach out to Section Chair, Stacy Pittman at pittmanlawidaho@gmail.com for more information.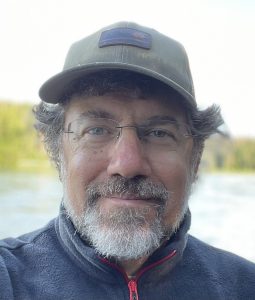 Hon. Andrew N.J. Ellis
Hon. Andrew N.J. Ellis is a Magistrate Judge for the Fourth Judicial District in Ada County assigned to the Child Protection and Civil Protection Order calendar. He is the Chairperson of the Idaho Supreme Court Child Protection Committee and an Adjunct Faculty member for the University of Idaho College of Law.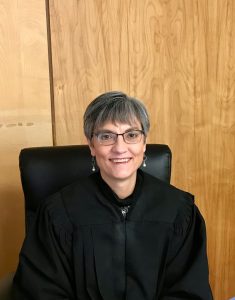 Hon. Victoria A. Olds
Hon. Victoria A. Olds attended Illinois Wesleyan University, followed by the University of Idaho College of Law. She was the Magistrate Judge in Lewis County beginning in January 2017. She presided in Lewis County and traveled to Latah County and Nez Perce County for child protection and juvenile cases. She became Nez Perce County Magistrate Judge in March 2023. She serves on the Idaho Supreme Court's Child Protection and Judicial Education Committees, is chair of the Juvenile Justice Advisory Committee, and is a member of the Lawyer Assistance Program.