By Lindsey M. Welfley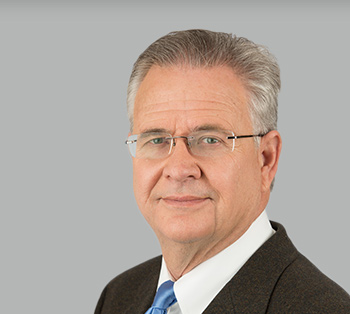 Marvin M. Smith ("Marv") is another of Idaho's premier trial lawyers, having practiced in Eastern Idaho for the majority of his career. Marv was born and raised in Lehi, Utah. After graduating high school, he attended Utah State University, where he graduated magna cum laude with his Bachelor of Science degree in Social Science (two majors and three minors). After his undergraduate education, he continued on to law school at Brigham Young University, J. Reuben Clark Law School, graduating cum laude with his juris doctorate in 1977.
Immediately after graduating law school, passing the bar exam, and being admitted to practice in both Utah and Idaho, Marv migrated to Idaho where he took his first job in Twin Falls with the late Lloyd Webb's firm. There, he learned a great deal of the law with the likes of Lloyd Webb, the Honorable Monte Carlson (dec.), and Judge Theron Ward.
During his decision-making process for what to do after law school, Marv went through a series of offers before making his decision to stay on the civil side of things – upon graduation he was sifting through job offers from the Ada County Prosecutor's Office, the federal chambers in Boise for a clerkship, a firm in Utah, and Lloyd Webb's firm. Ultimately deciding to move out to Twin Falls, Marv recounts that this decision afforded him several opportunities to improve his lawyering skills and was overall an incredibly good experience. In this capacity, he had the opportunity to act as a Special Prosecutor on two occasions; these instances further solidified his confidence in the decision to stay with the civil side of the law.
After working with the Webb firm for five years, Marv moved his family to Idaho Falls to take a job with Buck Hiller in 1981. While with the Hiller firm, he practiced insurance defense and medical malpractice defense, with a small amount of plaintiffs' work mixed in.
Marv was appointed to the bench in 1988. He served as a Magistrate Judge in Bonneville County from 1988 to 1990, after which he was elected to the district bench. He subsequently served as District Judge for the Seventh Judicial District from 1990 to 1996. After leaving the bench, he went to work at Sharp Anderson Hall & Smith, where he stayed for 13 years. His next endeavor was to go out on his own, then later merged with Hawley Troxell. He has remained in practice with Hawley Troxell in their Idaho Falls office since 2015.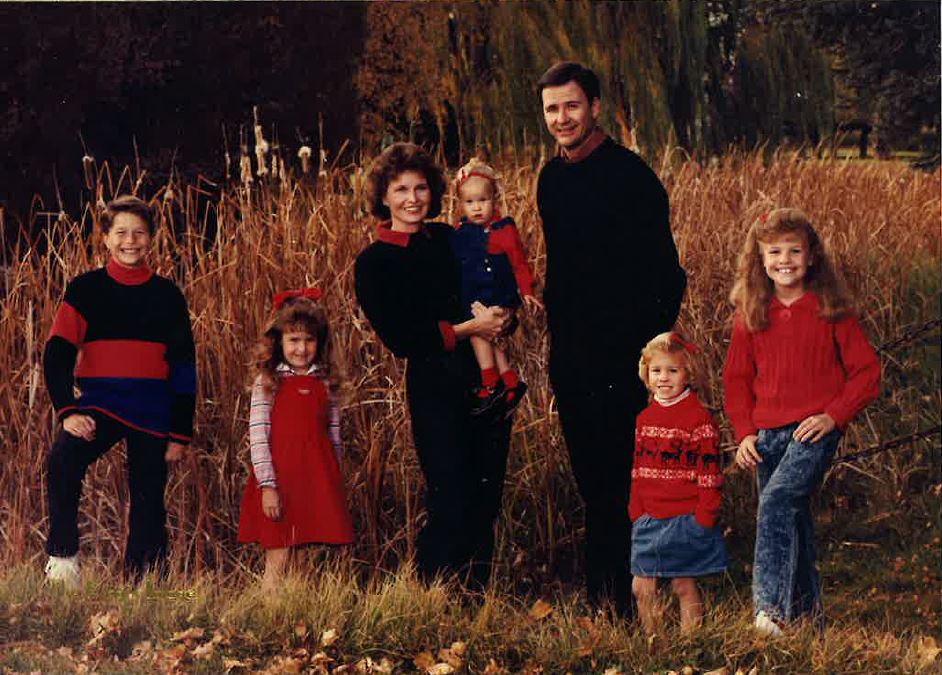 The majority of his work has been focused on medical malpractice defense and he has worked with physicians and hospitals for the better part of four decades. Since 1990, Marv has acted as a mediator.
When asked about any cases or moments that stick out as being particularly memorable, Marv mentions two important ones. First, during his tenure on the district bench, Marv presided over a six- and half-month-long trial regarding a crop loss dispute. Second, Marv recounts that he will never forget the first jury trial he tried and won, stating that "it is a high point for any young lawyer."
Throughout his career, Marv has looked to several individuals as both role models and mentors. He cites both Lloyd Webb and Monte Carlson as his early inspirations as far as the practice of law and adds that he learned a great deal from Buck Hiller. "All three of these men were consummate professionals and fantastic in-court lawyers, each with their own style." In a more contemporary base, Marv states, "I knew if I could ever be as prepared for trial as Curt Thomsen or Gary Cooper, I'd be okay."
In addition to time spent on his career, Marv dedicates much of his time to community service and volunteer work. He coached junior league basketball for many years. He served as a trustee for the Museum of Idaho for 10 years; he recalls how rewarding it was to see that museum transform from a local community museum to somewhat of a state or regional attraction. Maintaining his humility, Marv states, "I didn't have anything to do with that, I just enjoyed being along for the ride." Marv is a committed member of the Church of Jesus Christ of Latter-Day Saints and donates a lot of his time to the church. He has also helped build two houses through the Habitat for Humanity initiative.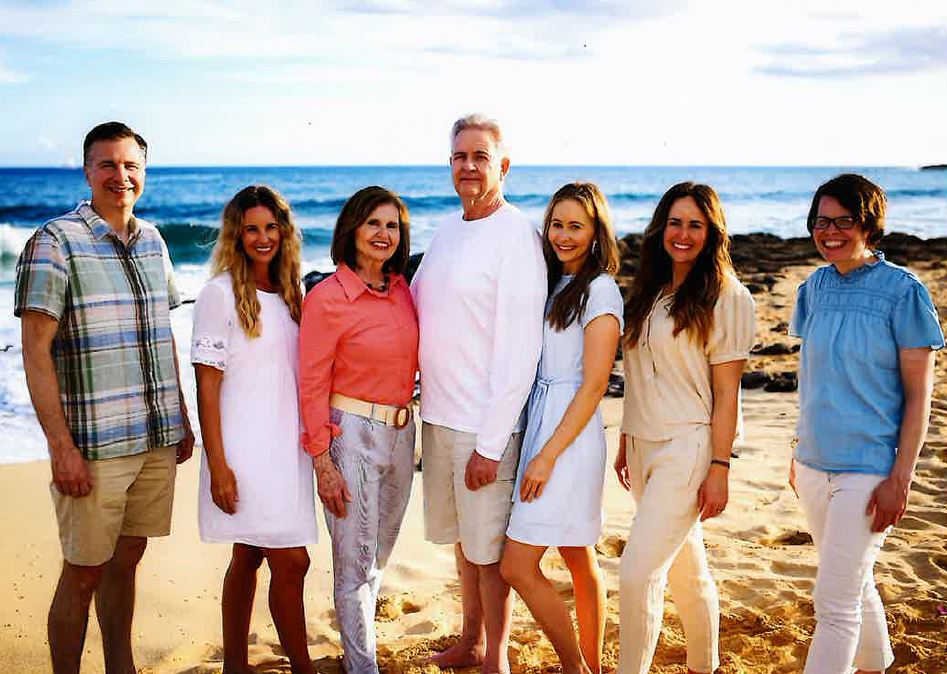 Marv and his wife, Janet, have four daughters and one son. His son, also Marvin Smith, has carried on the legacy and is an attorney practicing with his father in the Hawley Troxell Idaho Falls office. The majority of Marv's family resides in the Eastern Idaho area, with the exception of one daughter who lives in Guam with her husband. With 13 grandchildren, Marv enjoys his time with family and catching as many of his grandchildren's recitals and sports games as possible. Reminiscing on the good ole days, Marv is quick to note that he used to play a lot of basketball with a "former" respectable vertical leap of 35 inches – "the wheels have fallen off and now I trip over a dime!"
In the midst of such a distinguished career as his, Marv holds that he is truly fortunate to be in this profession. "I am incredibly lucky to have the mentors that I've had who took the time to show me how to do it, I think, the right way. As well as some contemporaries along the way who, even when we were on the opposite side, could always remain cordial and respectful." In all his experience, Marv speaks highly of Idaho's bar and expresses the lasting hope that collegiality can be retained as we move forward.
In addition to his mentors, Marv would offer thanks to his current and former partners and assistants for their patience in working with him and for the assistance they gave him in his career.
Lastly, Marv would like to thank his family, especially his wife, Janet, for allowing him to take the necessary long hours and missing the occasional birthday party; and his son for making sure he goes to the right office in the morning.
---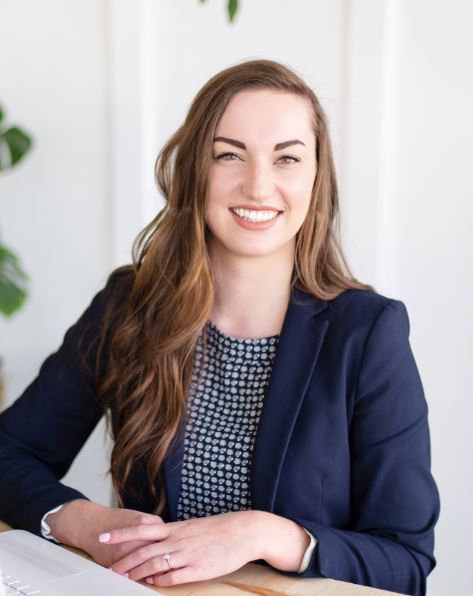 Lindsey M. Welfley is the Communications Director of the Idaho State Bar, overseeing all communications-related initiatives of both the Idaho State Bar and the Idaho Law Foundation, Inc. She graduated from Grand Canyon University with her undergraduate degree in history in 2015 and has been employed with the Idaho State Bar ever since. Lindsey has been the Communications Director since March 2019.