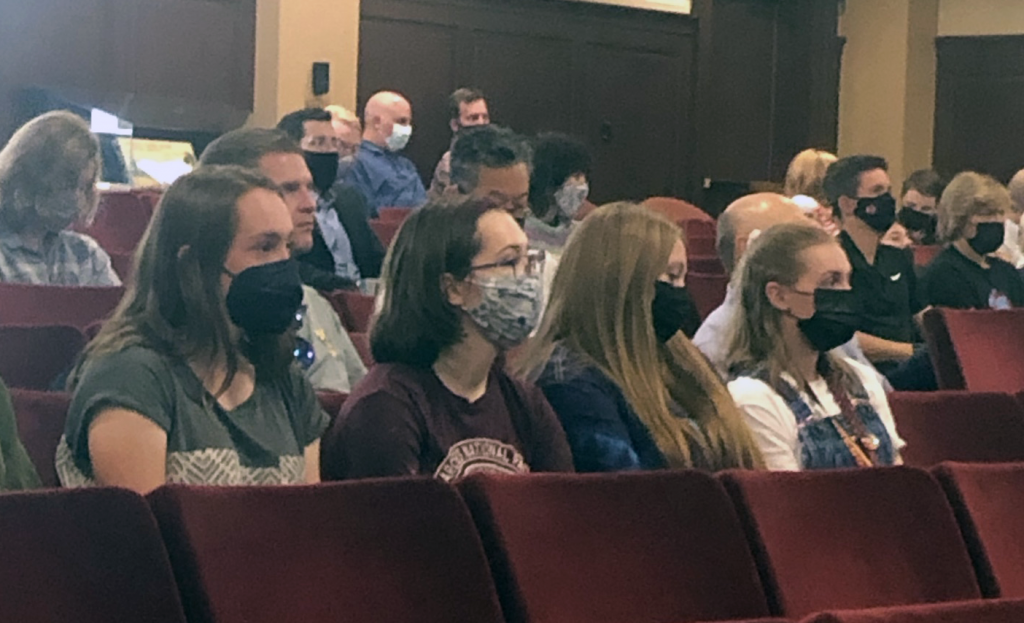 Carey A Shoufler
Published November/December 2021
Mark Twain once said a lie can travel halfway around the world while the truth is still putting on its shoes. With the widespread use of social media, misinformation can spread even faster, eroding confidence in our news media, putting a strain on our institutions, and making civic discourse increasingly difficult.
Attorneys for Civic Education in partnership with the Idaho Law Foundation and others welcomed a distinguished panel of attorneys, professors, and journalists on Constitution Day to for an in-depth discussion of the Constitution and First Amendment rights, seeking to answer the question: Is social media a threat to democracy and, if so, what can we do about it?
Constitution Day is a federal observance that recognizes the adoption of the United States Constitution. It is normally observed on September 17, the day in 1787 that delegates to the Constitutional Convention signed the document. A law establishing the present holiday was created in 2004 and mandates that all publicly funded educational institutions provide educational programming about the Constitution on that day.
Don Burnett, Professor Emeritus at the University of Idaho College of Law and member of the Constitution Day planning committee, shared that "Constitution Day traditionally has been observed by individual schools and universities, each presenting its own program for a limited audience. This year the program was more ambitious." Professor Burnett remarked that he hoped that this collaborative effort will be a model for future Constitution Days in Idaho.
The event was held on Friday, September 17 and open to Idaho attorneys, teachers, students, and members of the public. People could choose to attend in-person or virtually. Approximately 100 attorneys, teachers, and students, attended the event in person at the Lincoln Auditorium in Idaho's Capitol Building. Another 400 people from around the state watched a livestream of the event.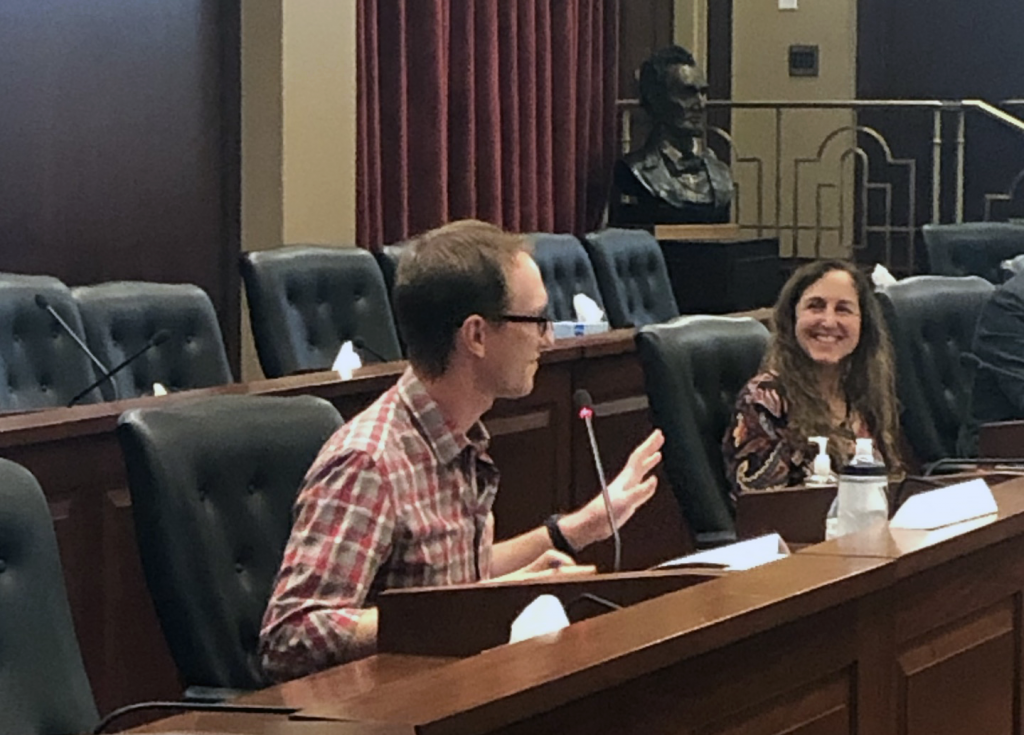 The planning committee began meeting monthly in February and recruited an interdisciplinary group of experts of to serve on the panel. The topic was originally the idea of Attorneys for Civic Education Founder, Edith Pacillo, who commented that she was thrilled to showcase so much local Idaho talent with this seminar. "The planning process was truly a collective effort and vision. The panelists enthusiastically collaborated with each other, and the moderator connected the panelists' varied disciplines to each other and to our broader theme."
The interdisciplinary experts represented journalism, law, communications, and political science and included faculty from three of Idaho's higher learning institutions: the University of Idaho, Boise State University, and the College of Idaho. The panel members were:
Dr. Seth Ashley, Professor of Journalism and Media Studies at Boise State University
Benjamin Cover, Associate Professor of Law at the University of Idaho College of Law
Dr. Stelios Panageotou, Assistant Professor of Political Economy at the College of Idaho
Betsy Russell, Boise Bureau Chief for Idaho Press
The discussion was moderated by Deb Grasham, a partner at the law firm of Givens Pursley in Boise. Deb noted that she was "honored to be asked to moderate this Constitution Day panel." She points out that "with social media increasingly replacing traditional news sources, we all need to critically evaluate the information we use to participate in society. The challenge is to do so civilly and with respect for others."
Topics discussed included defining the First Amendment as it relates to social media platforms, the function of media in democracy, the power of information and disinformation, and the role the citizenry can play to keep our institutions strong.
The conversation concluded with an examination of how people can increase their news literacy and separate fact from fiction in social media environments.
Deb Grasham pointed out that she was excited to see so many high school students in audience and witness their interest in this topic. "Knowledge is power. I hope our program gave those students – and all who attended – the power to make informed decisions about their government and important issues of the day."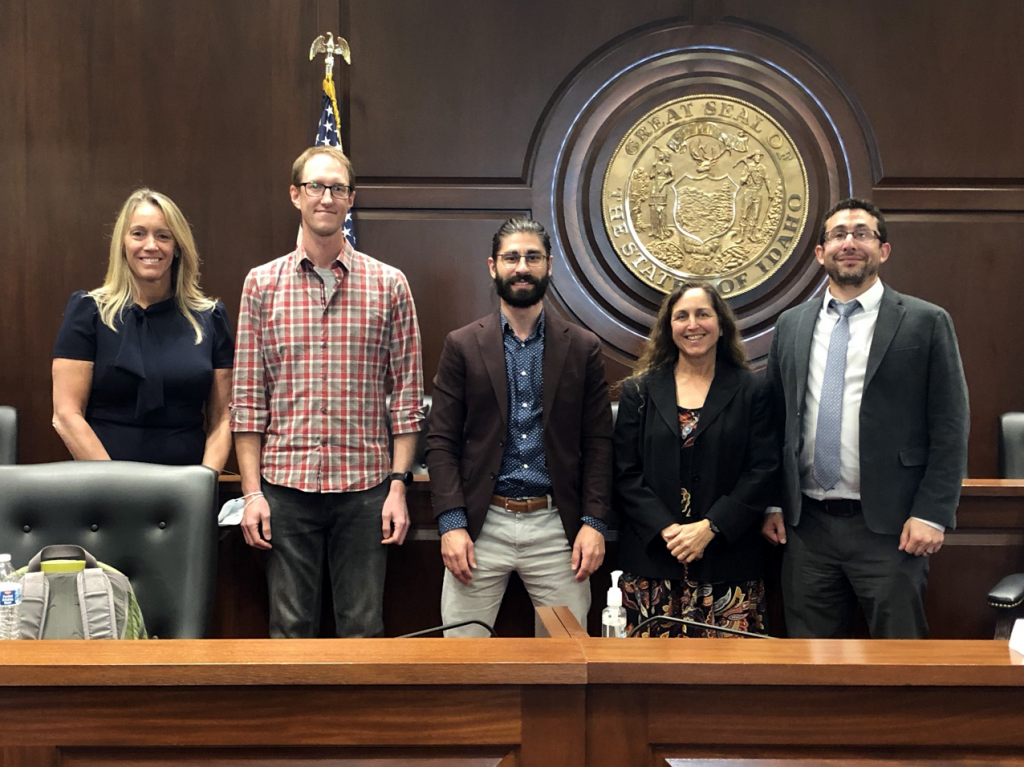 The Constitution Day event is available to watch on-demand at no cost. Attorneys can earn 1.5 CLE credits, including .5 ethics credits. For more information about Constitution Day, contact Carey Shoufler at cshoufler@isb.idaho.gov.