By David E. Kerrick
I first wanted to be a lawyer sometime between 1957 and 1966. It was during this time that I was introduced to perhaps the greatest lawyer of all time, Perry Mason. Perry came into our house once a week on our black and white TV screen and captured my imagination completely.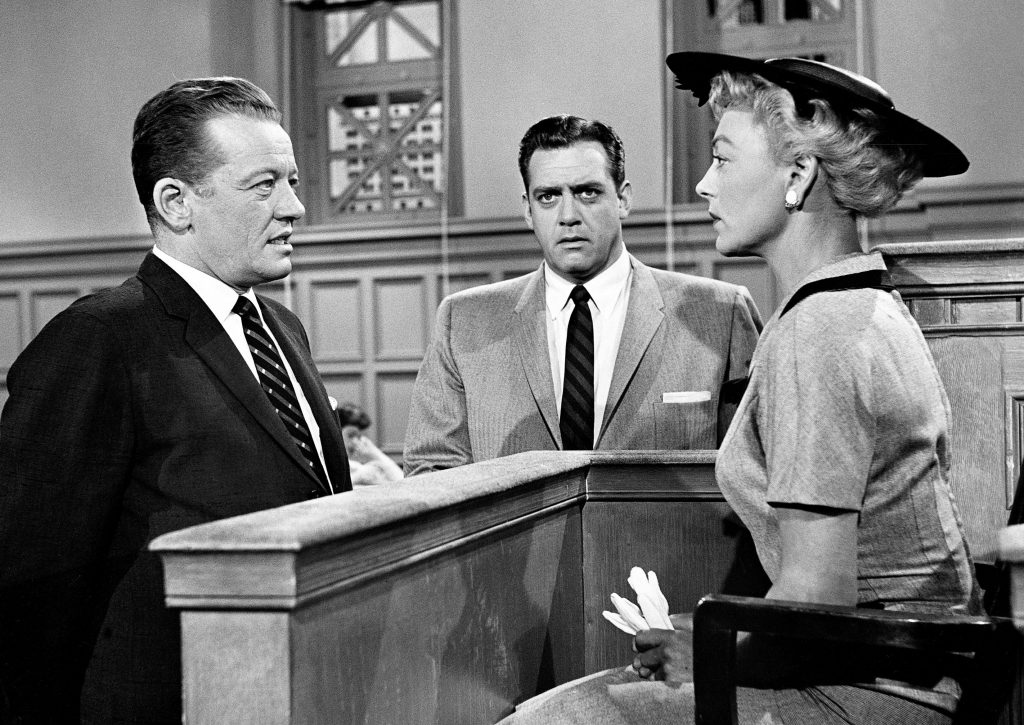 Perry was a sole practitioner but never worked alone. He was assisted by two side-kicks, his beautiful secretary, Della Street, and his suave investigator, Paul Drake. Between the two of them, the critical piece of evidence was always delivered to Perry in the courtroom just in the nick of time. Perry would then cross-examine a confession out of the witness or the real killer would sometimes emerge from the gallery in tears knowing they had been caught.
Perry's nemesis was Hamilton Burger, the Los Angeles District Attorney. Mr. Burger was assisted by the LAPD and, in particular, one senior officer, Lieutenant Tragg. Burger and Tragg always had, at the beginning of the episode, an undisputable circumstantial case against Perry's client. But by the end of the hour, Perry and his team would present, in open court, the exonerating evidence, which always, coincidentally, provided Burger and Tragg with the identity of the person they should have been prosecuting.
Perry and Burger were superb courtroom gladiators who picked their words perfectly and effortlessly. They were great masters of the spoken English language. They could each deliver a good zinger, but there was never any comment personally against the other lawyer. Always showing the utmost respect for one another and the Court.
Burger lost graciously every episode. You could tell, though, that just one time he would like to beat the famous Perry Mason. Burger's consolation was that Perry would make justice happen. The wrongfully accused was released and Burger now had the real killer.
Perry and Della were single, I guess. There was never any mention of spouses or children.
I would imagine to myself, sometimes, that they would make a couple, but it never happened. Perry was absorbed in his work 24/7 and Della had to assist him at the same intensity. There was never time for romance.
There were lots of cocktails and cigarettes, and Paul Drake smoked more cigarettes than anyone I have ever seen. He made it look so very cool. He was always in a suit but somehow able to blend with the witnesses that he interviewed and get the information Perry needed.
There was a different villain for every episode, the real killer. Among the regular cast, however, Lieutenant Tragg was something of a villain. He was quite zealous in his work and was always convinced that Perry's clients deserved the gallows. Until, of course, the truth was revealed in the end.
As practicing lawyers, we can learn many lessons from Perry Mason.
Law Office Management
It is best to just take one case at a time. The phone in Perry's office does not ring all day long, never do people drop in wanting to know when their project will be done. He is able to fully focus, finding justice for one innocent accused per week.
Wellness
Perry is always cool and collected. And despite all of the pressure that seemingly must be hanging over him, he never needs a vacation. Perry works every day, every evening, and every weekend. I assume he even works on holidays. The secret to wellness, apparently, is to not have a spouse, children, a home life, or personal obligations outside the office.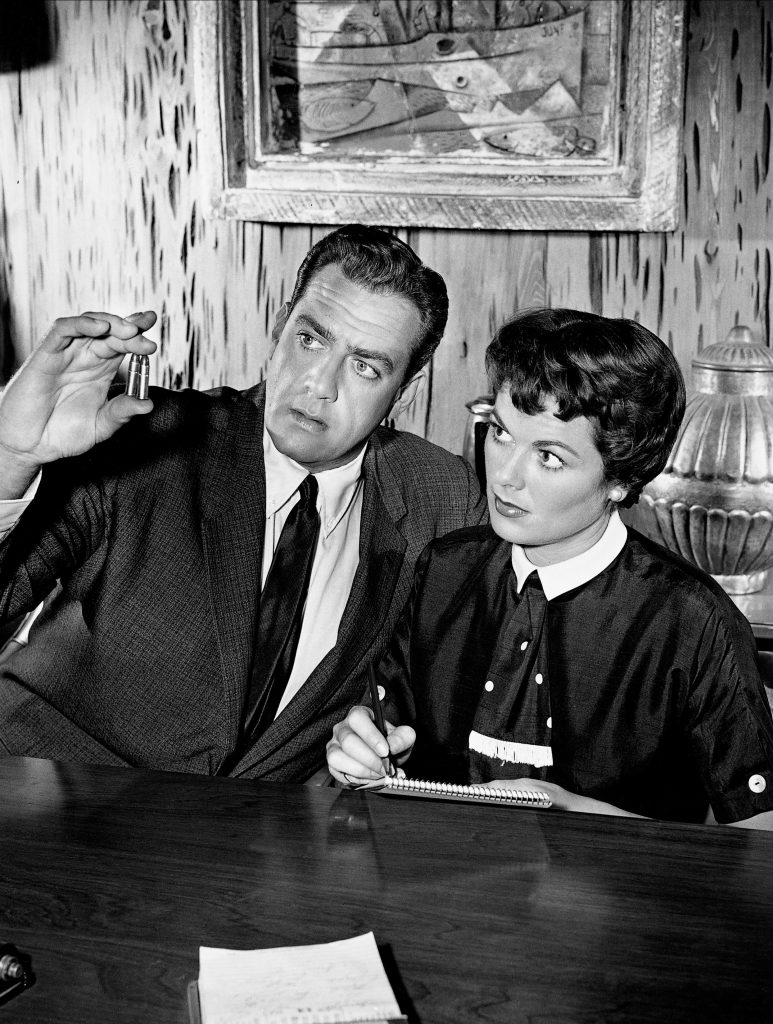 Succession Planning
When you take one case at a time, you don't need a succession plan because when you go down there won't be a hundred loose ends left up in the air.
Civility
The key to Perry's success at always remaining civil is that he never litigates cases with idiots. His trials are always against the next best lawyer in town, a zealous adversary with impeccable diction and professional demeanor. In the courtroom, it then becomes a competition to see who will be the most articulate and respectful advocate. Never let them see you sweat or vent anger.
Attorney's Fees
I never saw Perry Mason extract a fee from any of his clients. It never occurred to me at my young age that Perry would need money to pay his office rent and his help. All of that must have just happened by osmosis. The lesson here is that if you work on significant matters for significant people, the money will take care of itself. Don't trouble yourself with billable hours.
Lawyer Advertising
Perry never advertised. It seemed that everyone in Los Angeles would know when you find yourself wrongfully accused of homicide in the deepest possible legal hole, you know by reputation alone the man to see is Perry Mason – he's your one shot at justice. When you win stunning victories in every front page case you take, people will find you.
When the Perry Mason series had its nine-year run on television, I was 6 to 15 years old. It is true that Perry Mason is a fictional lawyer, but the power of his courtroom performance and the important nature of his work started my first interest in law and lawyers. Later, I received other encouragement along the way from real lawyers, family members, and friends. But when I think back to the very beginning of my legal apprenticeship, it was under the tutelage of the greatest lawyer of all time, Perry Mason. Who wouldn't want to be Perry Mason?
---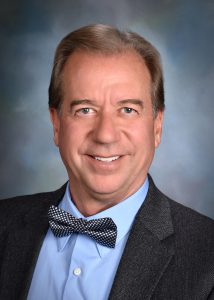 David E. Kerrick is a sole practitioner in Caldwell where he has been engaged in private civil practice since 1980. He graduated from Caldwell High School, attended the College of Idaho, received a B.A. from the University of Washington, and a J.D. from the University of Idaho College of Law.
Over the course of his career, he has handled a wide range of legal matters. These days, his primary areas of practice are probate, wills, estates, trusts, real property, and business. In the 1990s he served in the Idaho State Senate for three terms. During his second term, he was Majority Caucus Chairman and was Majority Leader during his final term.
He is married to Judge Juneal Kerrick. They have four grown children and five grandchildren.