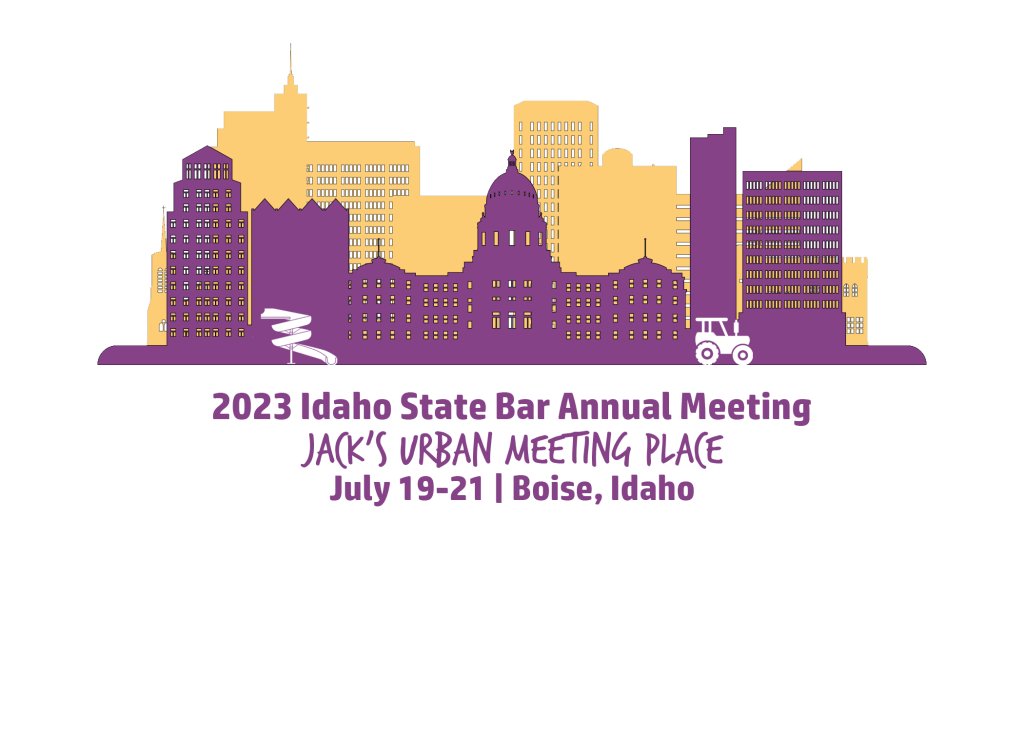 2023 Annual Meeting Scholarships Available – Deadline June 15

The Idaho State Bar is offering a limited number of scholarships to the 2023 Annual Meeting, July 19-21, at JUMP in Boise. The scholarships will include full registration, tickets to the social events and per diem up to $100 per day for travel and lodging. The scholarships are designed to provide assistance to those attorneys who, due to financial or professional circumstances, would otherwise be unable to attend.
To apply for scholarship, please fill out this 2023 Annual Meeting Scholarship Request Form. If you have any questions, please contact the ISB Commissioner who represents your judicial district or the ISB Program and Legal Education Director Teresa Baker.
The Fourth District Bar, the Sixth District Bar and the Idaho Women Lawyers are also providing several scholarships. If you are a member of any of these organizations and would like to apply for one of their scholarships, please use the same Scholarship Request form and the applications will be forward to the District Bar officers for their review.
Deadline for scholarship requests is Thursday, June 15, 2023