The Board of Commissioners is the elected governing body of the Bar. The Board consists of five commissioners, elected from Idaho's seven judicial districts. Two commissioners are elected from the Fourth District, one represents the First and Second Districts, one the Third and Fifth Districts, and one the Sixth and Seventh Districts. Commissioners serve staggered three-year terms.
The Commissioners meet 8-10 times a year to oversee the various functions and programs of the Bar. Pursuant to Idaho Bar Commissioner Rule 900, member input and recommendations are generated through the fall Resolution Process. This process allows members of the bar to have the opportunity to recommend changes in rules of the court statutes, policies or rules of the bar, and to discuss issues of interest or concern. The Idaho State Bar cannot take a position on legislation unless the members have approved the issue during the Resolution Process.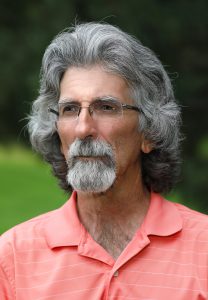 ---
New Idaho State Bar Commissioners
Nominations for the 2023 ISB Commissioner Elections are open. Nominations must be in writing and signed by at least five (5) members of the ISB in good standing, and eligible to vote in the districts. The Executive Director must receive nominations no later than the close of business on Tuesday, Apirl 4.  A nominating petition form may be obtained by calling the office of the Executive Director at (208)334-4500 or below.
2023 District 3&5 Nominating Petition
2023 District 4 Nominating Petition
Upcoming Meetings & Agendas
---
March 2, 2023 Special Meeting Agenda
Join Zoom Meeting – Zoom Link
Meeting ID:
Passcode:
April 14
May 12
Meeting Minutes
| Meeting Date | Location |
| --- | --- |
| January 13, 2023 | Boise, ID |
| December 9, 2022 | Boise, ID |
| November 9, 2022 | Idaho Falls, ID |
| October 6, 2022 | Boise, ID |
| September 9, 2022 | Boise, Idaho |
| July 20, 2022 | Twin Falls, ID |
| July 11, 2022 | Boise, ID |
| June 10, 2022 | Boise, Idaho |
| May 13, 2022 | Boise, Idaho |
| April 8, 2022 | Lewiston, Idaho |
| February 25, 2022 | Boise, Idaho |
| January 13, 2022 | Boise, Idaho |
| December 10, 2021 | Boise, Idaho |
| November 10, 2021 | Boise, Idaho |
| October 8, 2021 | Boise, Idaho |
| September 10, 2021 | Boise, Idaho |
| July 21, 2021 | Boise, Idaho |
| May 14, 2021 | Boise, Idaho |
| April 9, 2021 | Boise, Idaho |
| February 26, 2021 | Boise, Idaho |
| January 15, 2021 | Boise, Idaho |
| December 4, 2020 | Boise, Idaho |
| October 9, 2020 | Boise, Idaho |
| September 11, 2020 | Boise, Idaho |
| July 22, 2020 | Boise, Idaho |
| June 23, 2020 | Boise, Idaho |
| May 14, 2020 | Boise, Idaho |
| April 10, 2020 | Boise, Idaho |
| February 21, 2020 | Boise, ID |
| January 13, 2020 | Boise, Idaho |
| November 12, 2019 | Idaho Falls, Idaho |
| October 11, 2019 | Boise, Idaho |
| September 6, 2019 | Boise, Idaho |
| July 24, 2019 | Boise, Idaho |
| May 10, 2019 | Boise, Idaho |
| April 5, 2019 | Coeur d'Alene, Idaho |
| February 22, 2019 | Boise, Idaho |
| January 18, 2019 | Boise, Idaho |
| December 7, 2018 | Boise, Idaho |
| November 7, 2018 | Boise, Idaho |
| October 5, 2018 | Boise, Idaho |
| September 7, 2018 | Boise, Idaho |
| July 18, 2018 | Sun Valley, Idaho |
| May 17, 2018 | Boise, Idaho |
| April 6, 2018 | Pocatello, Idaho |
| February 23, 2018 | Boise, Idaho |
| February 24, 2017 | Boise, Idaho |
| July 12, 2017 | Moscow, Idaho |
| September 8, 2017 | Boise, Idaho |
| October 5, 2017 | Boise, Idaho |
| November 13, 2017 | Idaho Falls, Idaho |
| December 8, 2017 | Conference Call |
| January 12, 2018 | Boise, Idaho |
| January 17, 2014 | Boise, Idaho |
| February 21, 2014 | Boise, Idaho |
| April 4, 2014 | Boise, Idaho |
| May 1, 2014 | Boise, Idaho |
| July 16, 2014 | Fort Hall, Idaho |
| September 5, 2014 | Boise, Idaho |
| October 2, 2014 | Boise, Idaho |
| November 18, 2014 | Idaho Falls, Idaho |
| December 12, 2014 | Conference Call |
| February 20, 2015 | Boise, Idaho |
| April 10, 2015 | Idaho Falls, Idaho |
| May 7, 2015 | Boise, Idaho |
| July 22, 2015 | Sun Valley, Idaho |
| October 9, 2015 | Boise, Idaho |
| November 17, 2015 | Idaho Falls, Idaho |
| December 11, 2015 | Conference Call |
| January 15, 2016 | Boise, Idaho |
| February 18, 2016 | Boise, Idaho |
| April 8, 2016 | Lewiston, Idaho |
| May 5, 2016 | Boise, Idaho |
| July 13, 2016 | Boise, Idaho |
| September 9, 2016 | Boise, Idaho |
| October 6, 2016 | Boise, Idaho |
| December 9, 2016 | Conference Call |
| January 13, 2017 | Boise, Idaho |
| April 7, 2017 | Twin Falls, Idaho |
| September 11, 2015 | Boise, Idaho |