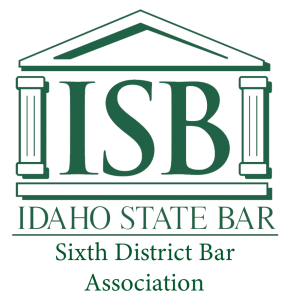 August 19 at 5:45 p.m.
City Creek Trailhead (main parking lot)
Bring mountain bikes or tennis shoes
The Sixth District Bar Officers invite everyone to come out on August 19th to either ride or walk the City Creek trails. This will be a great opportunity to reacquaint with members of the Sixth District Bar since we haven't been able to gather in such a long time. We will meet at the City Creek Trailhead at 5:45 p.m. and start riding/walking at 6:00 p.m. This will be a very casual ride on the lower trails and/or a walk in the same area which should only take about an hour. We will have leaders for both activities. It will be a great activity that isn't in the office and doesn't involve being an attorney. We don't spend enough time socializing away from work and so this is a great opportunity to do just that. After the ride, those who wish to will meet at Jim Dandy's for a beverage of choice, some food, and more conversation.